Bring the Night
---
Ever since I saw the new Nagash kit, all I could see myself doing with it was making a huge plastic Nightbringer for my Apocalypse Necron army. I mean, I don't play WHF, so what other use could it have?
It took me a few weeks to reach the final decision, but in the end I decided to go for it. So my goal here is to turn this:
into something loosely resembling this: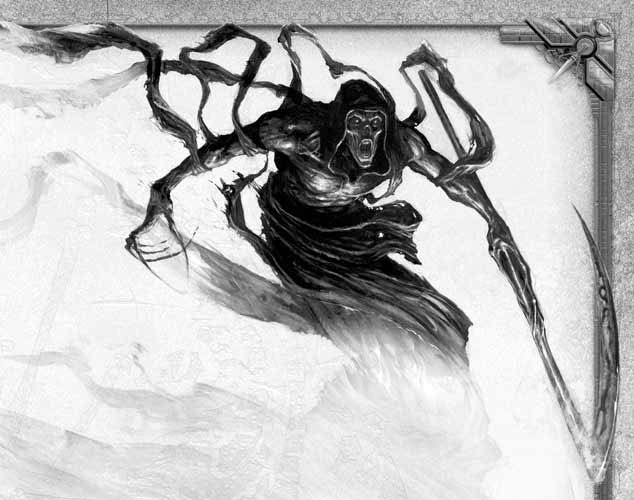 I'll make a start on this tonight. Wish me luck.
---
This should be interesting.
---
Well, the initial stage was easy. I've assembled the body, minus a few of the armour plates, and I've trimmed away the books and the silly Nagash pope hat. Additionally I've shortened the staff to make it more like the original Nightbringer's. I will leave the spirit host attached for the time being, until I decide one way or another whether I want them on the finished model. For the moment I have trimmed off their knives though.
The next step will be significantly harder. I'm going to have to sculpt a lot more cloak onto this model to make it more in line with the Reaper motif, and find a fitting scythe blade. The scythe itself should be easy, I have plenty of spare tyranid scything talons, but there will be large quantities of greenstuff needed to cover all the armour plating on this model.
I'll probably tackle the sculpting part one section at a time in order to retain my sanity.
Lower Navigation
Bring the Night