Subtle's Works In Progress
---
Hi guys
Haven't been around on the forum for a while and majorly got back into the hobby again. So i'm gunna be dumping random pics on here of all my current projects (of which there are many).
So here's one to start you off. My Salamanders Command squad I built last night, only going to be a 1k army when complete for when I want a change of scenery from my Necrons.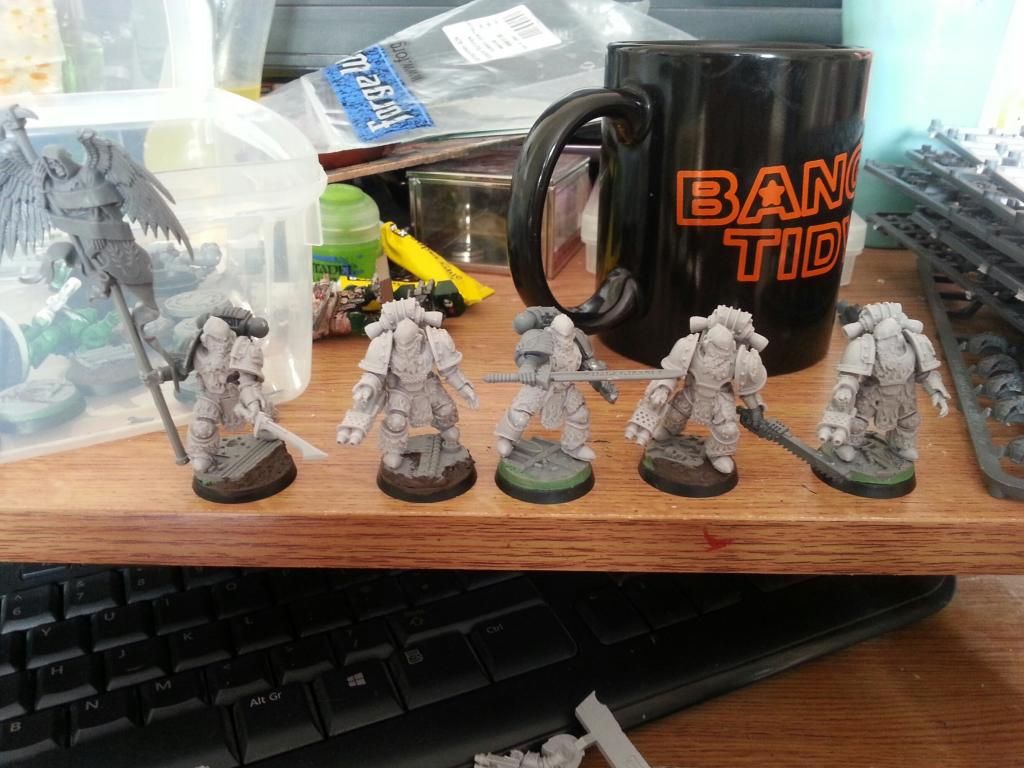 ---
"The enemy is getting too close! Quick! Inflate the toad!"
---
I definitively need an excuse to build a rider like that for my SM-Chapter. Great work, like how the red came out.
---
I like the Empire Banner on the Salamander ties in nicely with the twin tailed comet motif.
---
Yupp, they're awesome - Damn expensive and only 3 different models, but they're awesome.
---
You are correct of course - My mistake!

One thing I'm wondering about them though. The normal Possessed is on a regular 8 mm base, but it looks like the FW ones are on termie bases. Are there any special rules to these, otherwise it would be a upgrade to have a bigger base, seeing as they're CC oriented.
---
I also wanted to know about the base size, as I was thinking of using them as spawn. From your pics they look bigger than a standard marine, could you I do a size comparison? Either way there looking good.
Lower Navigation
Subtle's Works In Progress