Land Raider Helios
---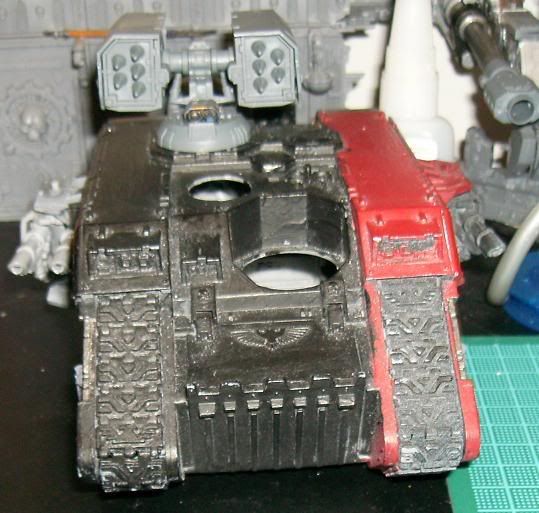 So I managed to get a Land Raider chassis at GenCon fairly cheap and been aching to make a Helios for some time. So here it is in all its WiP glory. I was honestly wanting to make a launch controller as seen in the 2nd image. I used a modified Immolator cockpit. But I'm honestly not overly happy with it. I could perhaps do some more work with it to make it look better, but the more and more I look at it, it just doesn't work.
Currently inclined to wait til funds permit and get a regular weapon placement and instead of putting the heavy bolters in it customize a sensor array instead.
Any ideas, C&C are quite welcome.
---
My 40k Deviant Art Gallery
Index Astartes: Aesir Knights
with Battle Blog
Ongoing Projects Thread
Aesir Knights W13 - L4 - D3

---
So far that looks pretty fun
---
If a child asks how Santa lives forever, simply reply he drinks blood.
Old aunts used to come up to me at weddings, poke me in the ribs and cackle, telling me, "You're next." They stopped after I started to do the same thing to them at funerals.
Lower Navigation
Land Raider Helios