---
Fine job on the contemptor. That and the RG one are my favourites.
---
Quote:
Na I'm just a terror junky! And flayed heads rattling around are damn scary!
I saved a picture of the contemptor deadnaught without the severed heads, I'm more into absolute form, but you have some real talent with sculptural design.
---
moon boots, ski jacket, floppy hat, bang on.
---
Here's a better pic of the raptors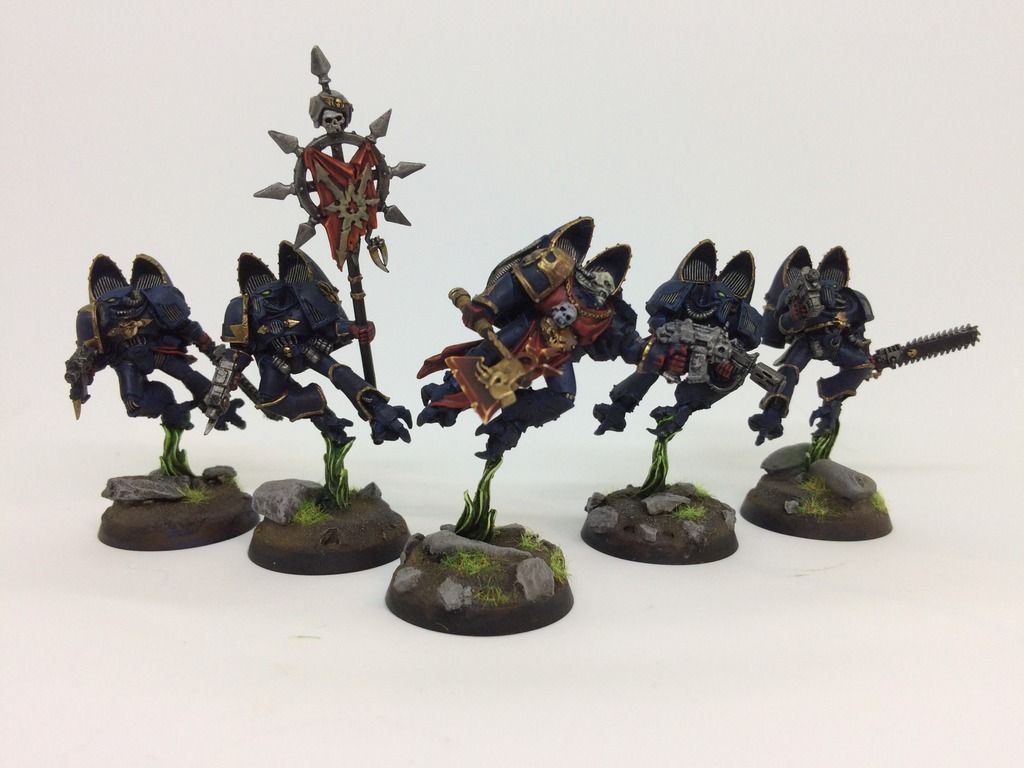 ---
ah, now that the picture is better i can totally see you did a nice work on that steel!
---
The Legion of Perfects Project
Quote:
The calls of Slaneesh stir so deeply within me, as if I was birthed from the very essence of it. For my ambition to infinitely ascend above all is never ending, like fire within it burns me to ever cindering ash. Lord of light and ascension is who I am, realities burn to ash at my very passing. My luminescence is unparalleled for I am luminosity itself, all light is but a shadow of my silhouette
---
Here's an update on raptor claw I, I think there's some more metal to do then there ready for washes and final highlights.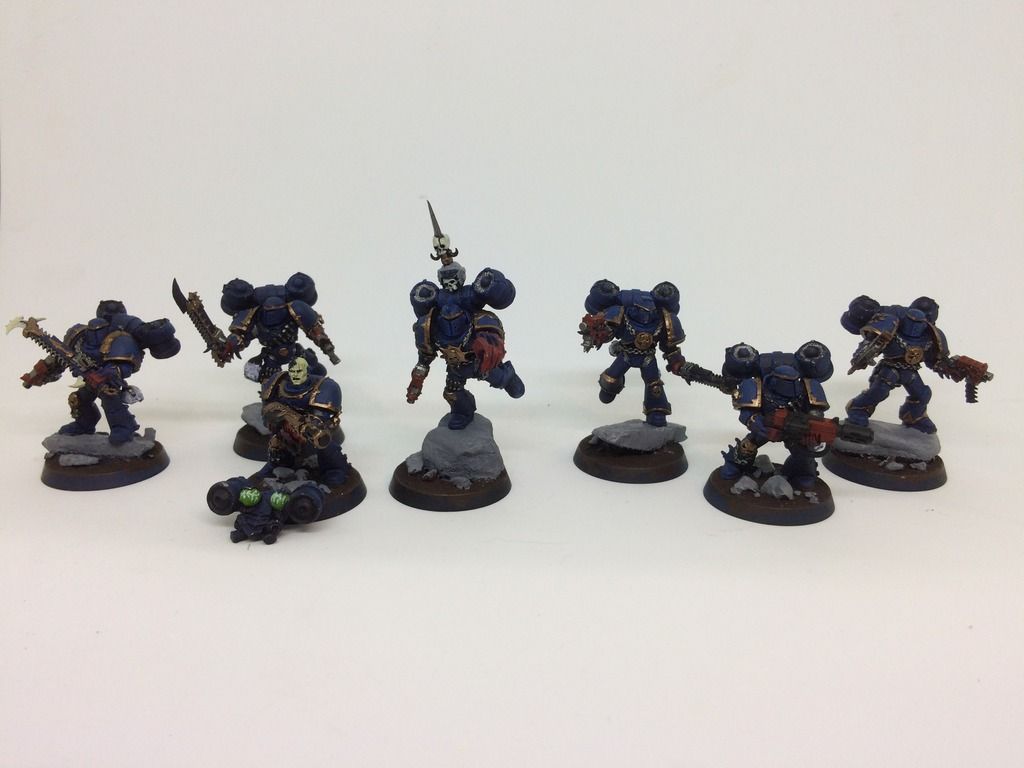 Will do my warp talons for April apc, then my night lords list will be fully painted..
Night lords list
Lord jump sig pow fist&claw talons 155
Raptor 2x melta Pow axe 130
7 Raptor 2x melta Pfist 174.
Warp talons 160
Lord sig claws of the black hunt 145
Sorc lvl2 bike familiar 120 bio
3 Terminater combi 112
CSM Rhino dirge melta 125
CSM Rhino dirge melta 125
2xBikes 2 melta 180
Havocs auto 115
J lvl2 sorc familiar 115.
4x4 spawn 120
Total 1749
woo hoo!
---
Last edited by DaisyDuke; 03-31-17 at

08:40 AM

.
---
Here's my finished Warp tallons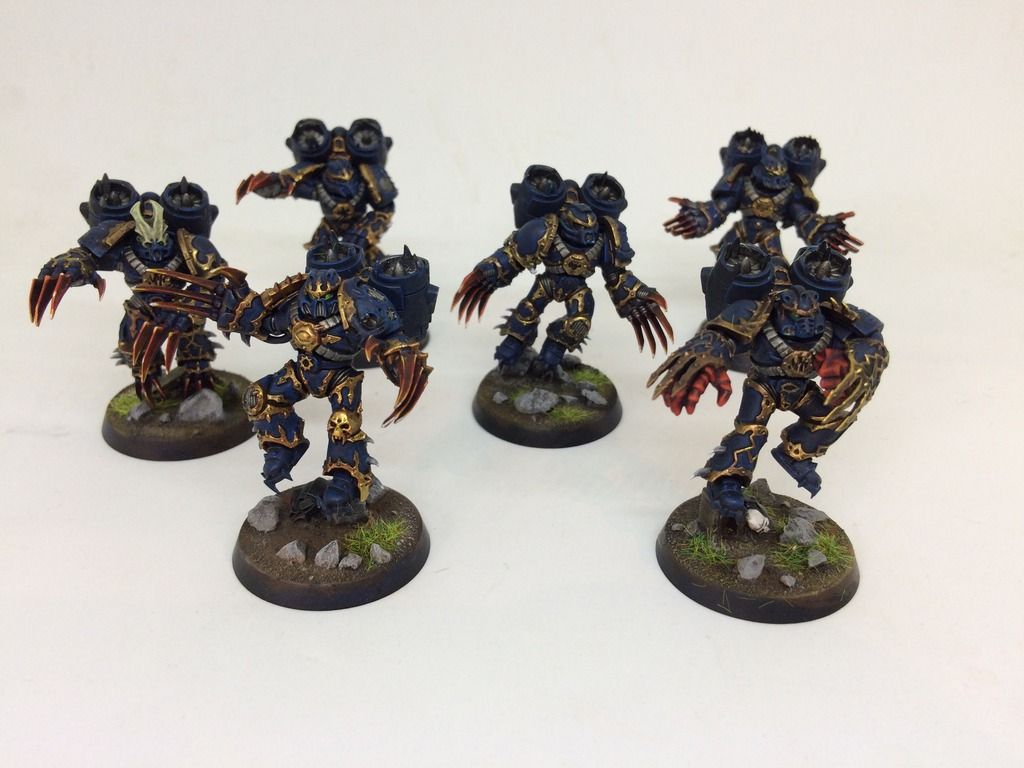 These bastards are almost as much of a pain in the ass to paint as a Hell drake, but I'm pleased 😁 how they turned out.
Enjoy 😊!
---
Here's a pic of my shadow war scenery, it's still in progress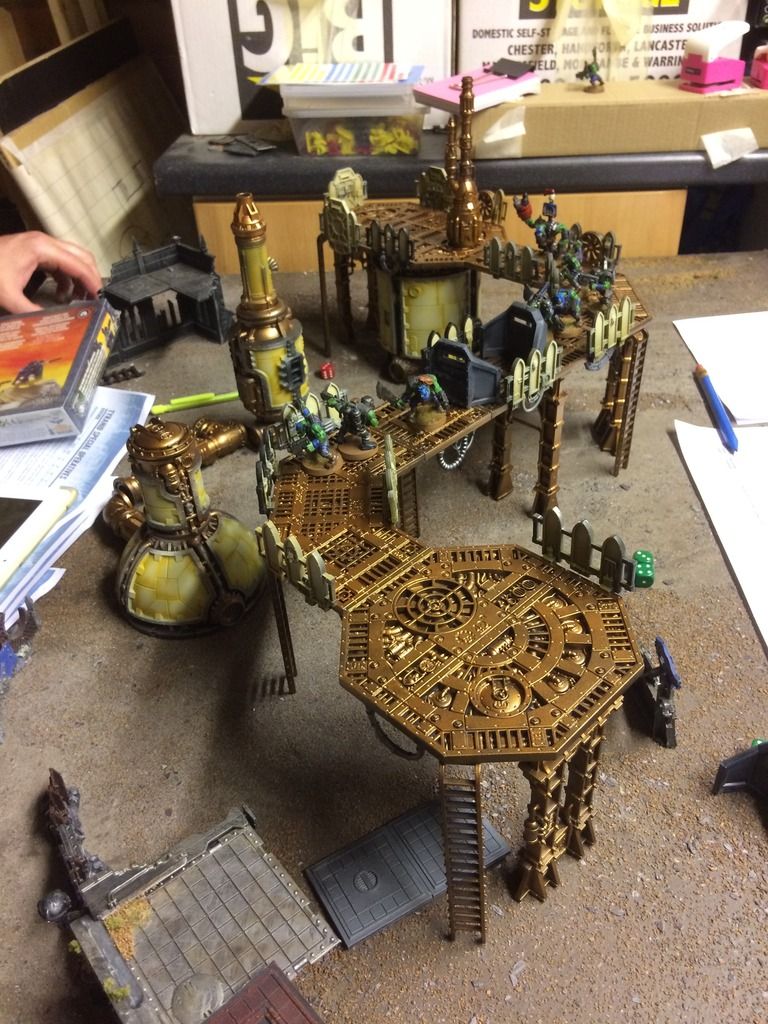 ---
Here's an update on my shadow war scenery, still washes and some weathering before the finishing line.
---
wow nice job on the terrain!
---
The Legion of Perfects Project
Quote:
The calls of Slaneesh stir so deeply within me, as if I was birthed from the very essence of it. For my ambition to infinitely ascend above all is never ending, like fire within it burns me to ever cindering ash. Lord of light and ascension is who I am, realities burn to ash at my very passing. My luminescence is unparalleled for I am luminosity itself, all light is but a shadow of my silhouette
Lower Navigation
The Terror lords warband