---
Monday is the start to a campaign I'm involved in, the first night is 400point combat patrol. Some of you may have noticed my musings over in The list section. So here's 10 cultists I have needed painting for a while.
IMG_1095.jpg
Hope you like them.
---
Working on a new Lord for the raptor talon, here he is, just waiting for some pads to come in the post.
IMG_1126.jpg
---
Got this bad boy restoration project finished today.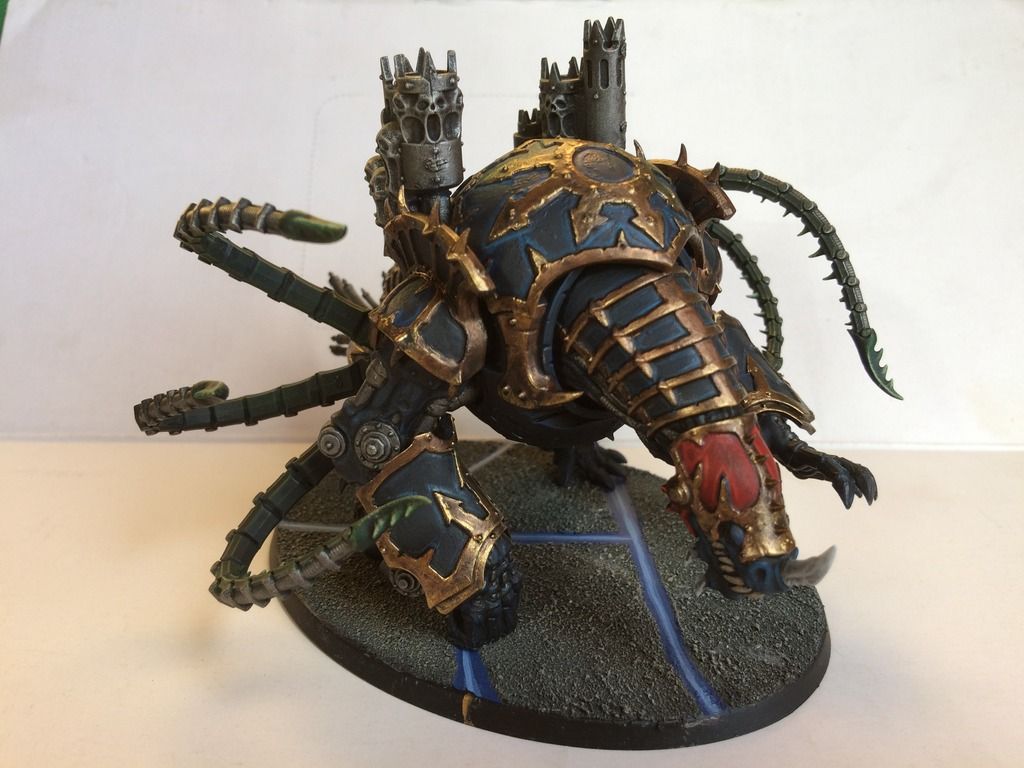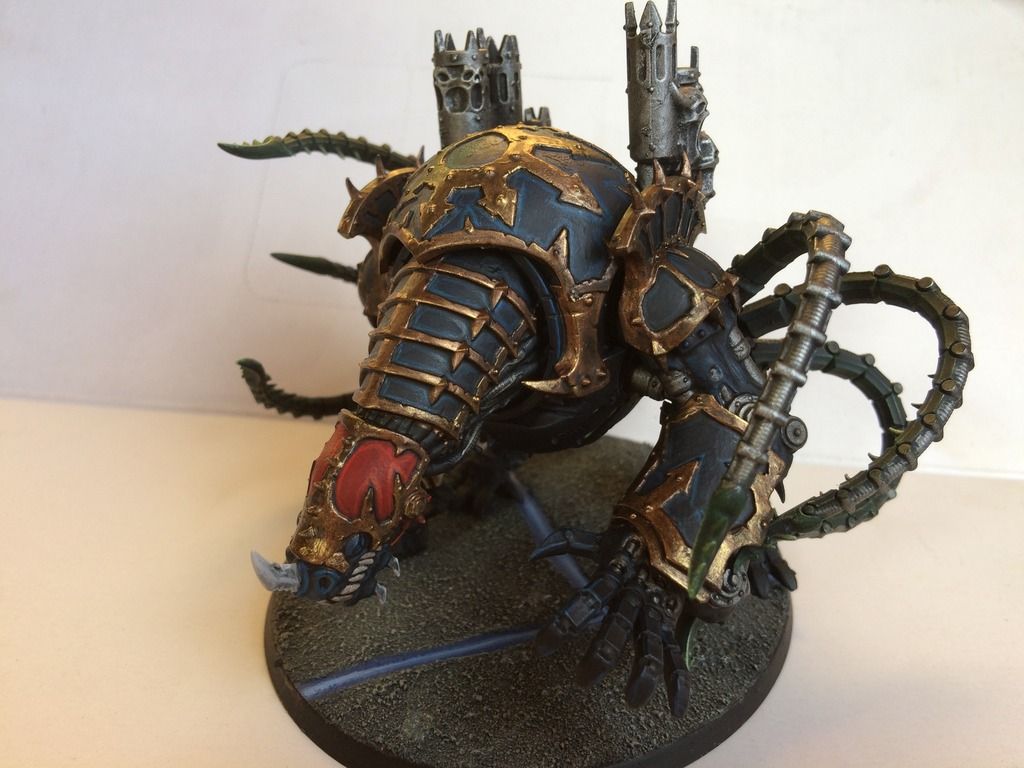 Got another one on the work bench, again an eBay special. But I couldn't resist for £12. Unfortunately it's missing some bits. But nothing i cant work around or find at a later date. Hopefully I'll have some blood letters and a kytan made in the next couple of days.
Critics and advisers are most welcome.
---
Here's some wip pics of the £12 mauler
IMG_1314.jpg
It was missing the top carapace, melta bits and its right shoulder and hip poldrons. So I used the left hip poldron for the right shoulder. Got some bits off eBay for the melta things and then cut off the carapace nub and cut down a shield icon to cover the space.
IMG_1338.jpg
After an undercoat and a layer of blue.
IMG_1339.jpg
Base gold and metals complete, started on the skin areas. Just the arm done so far. And starting to realise why I haven't done it on my other models. But at least it'll have a slightly different look to the other one.
---
Last edited by DaisyDuke; 01-06-17 at

11:03 PM

.
---
A small progress update on the raptors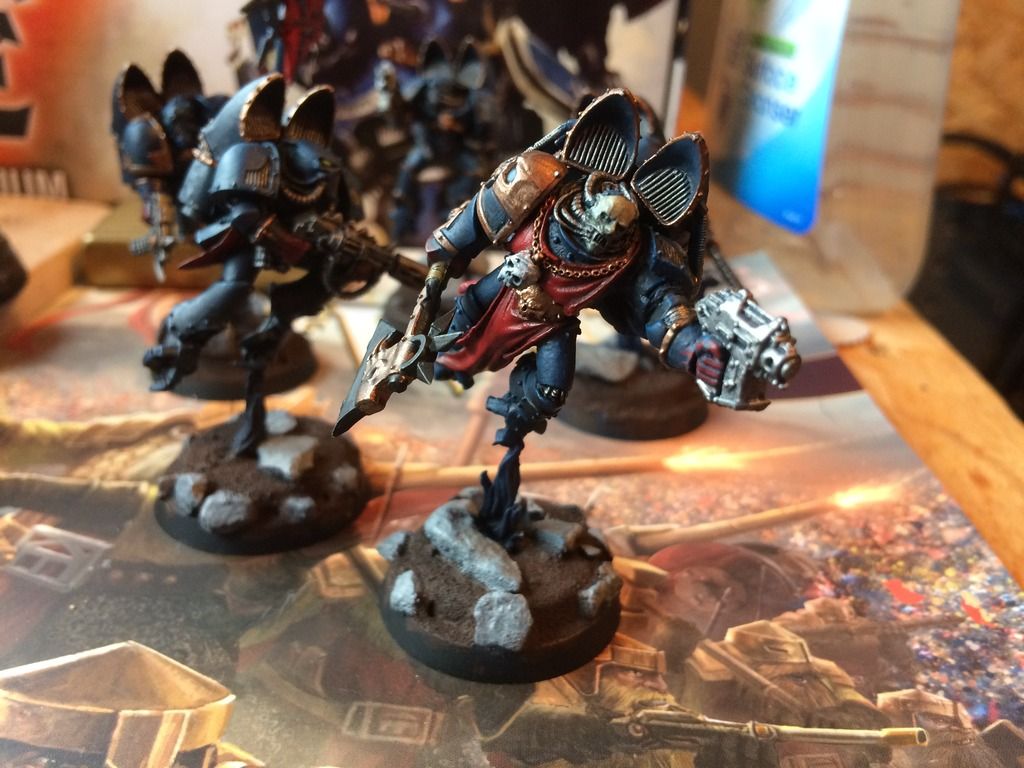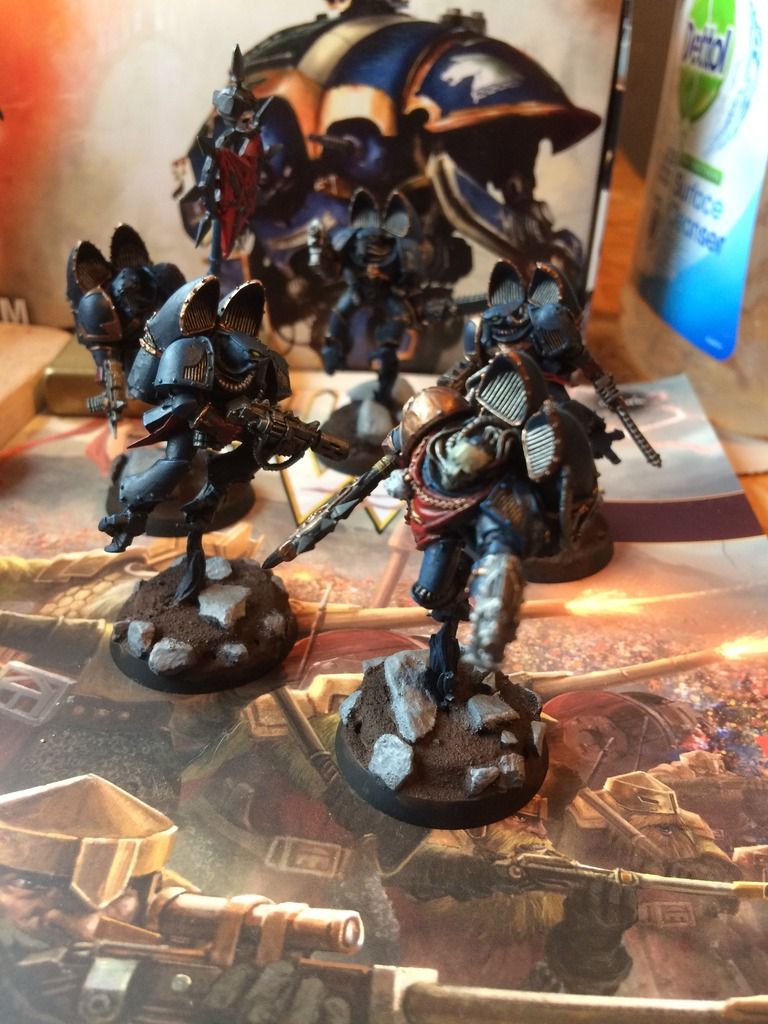 Just finishing highlights and the base. Open to suggestions for the "fire" on the base, at the mo I'm torn between some kind of smoke or traditional fire.
---
Here's another update bases and final details to go but not long now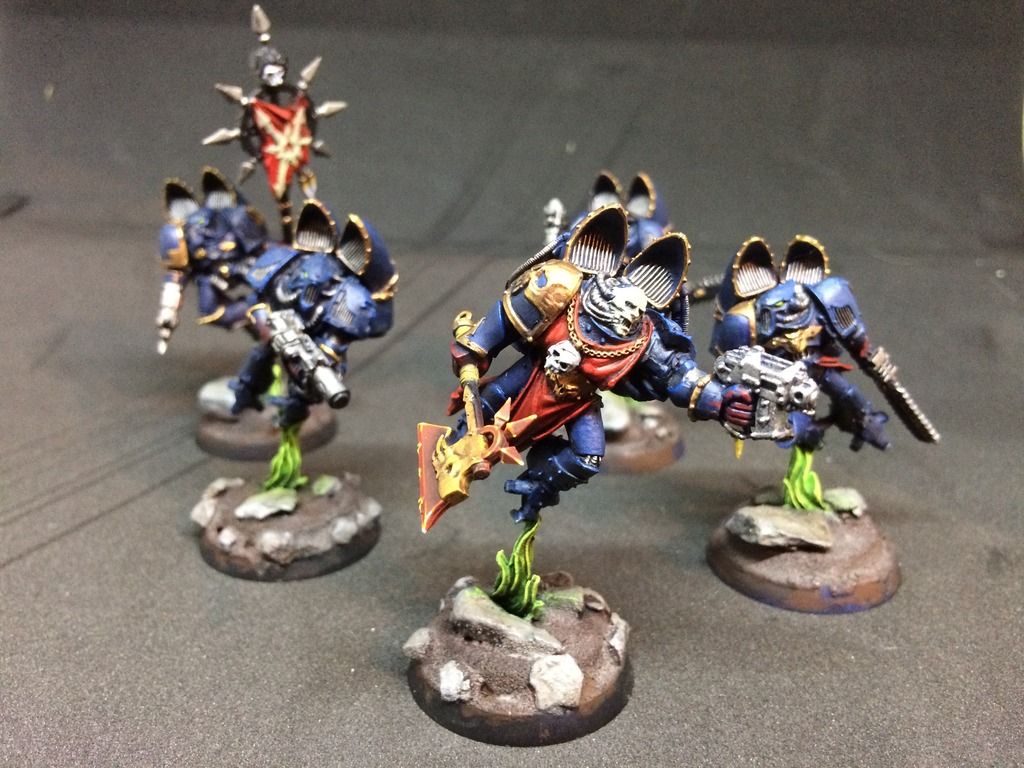 ---
And here's the finished claw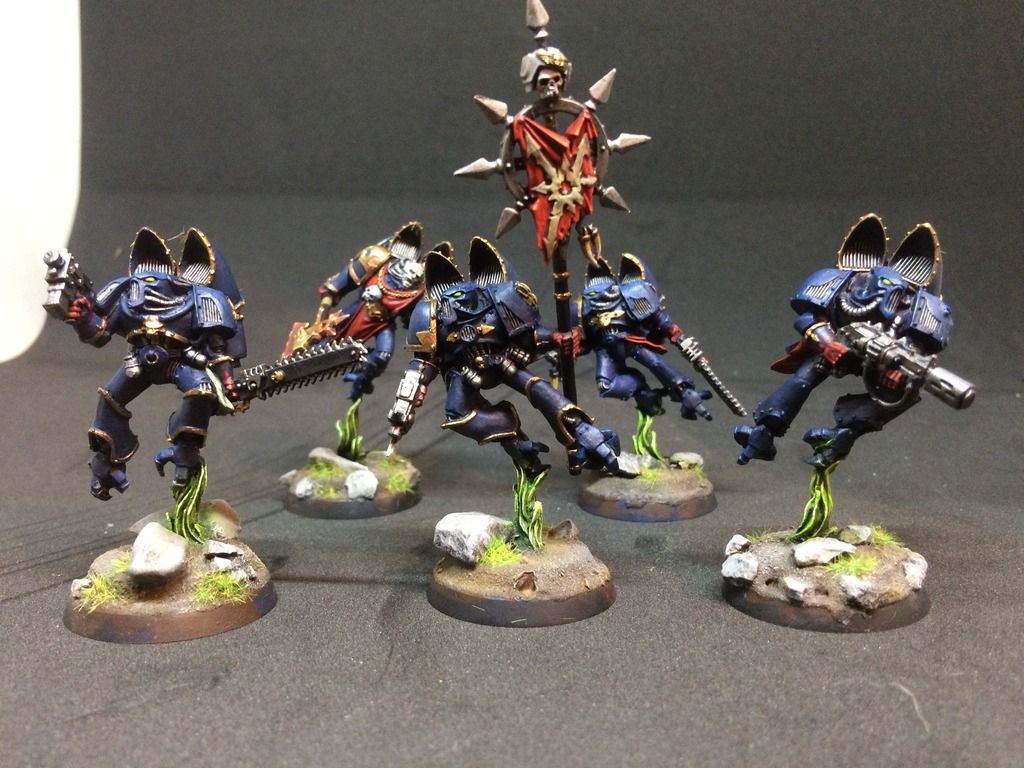 And some individual shots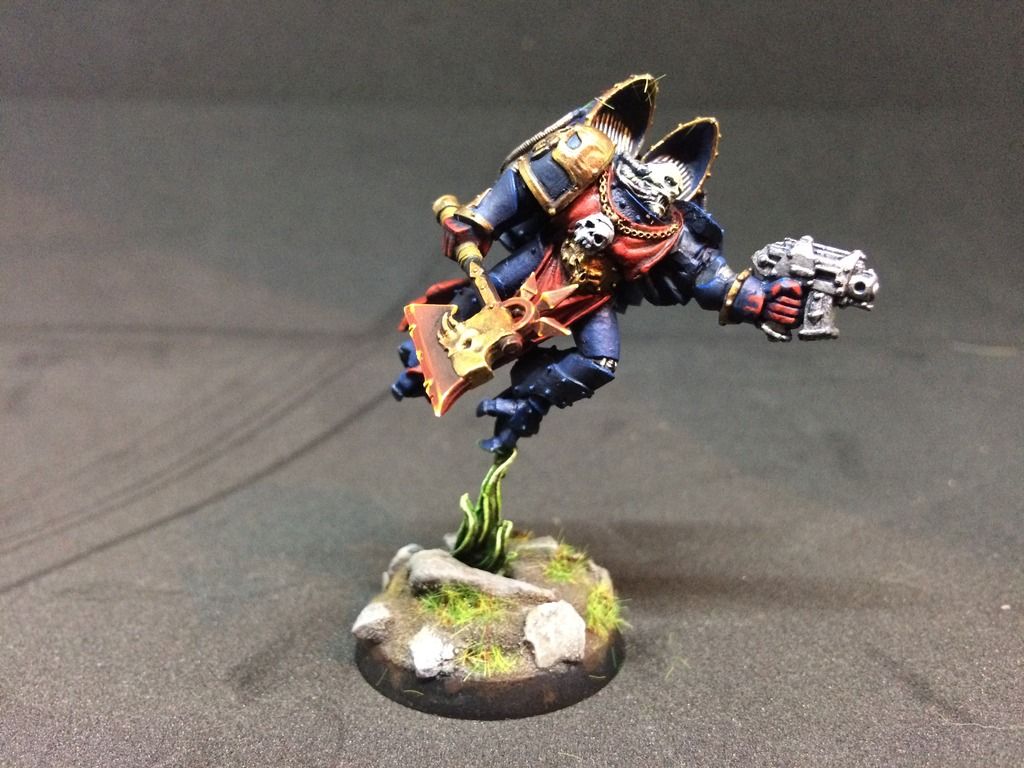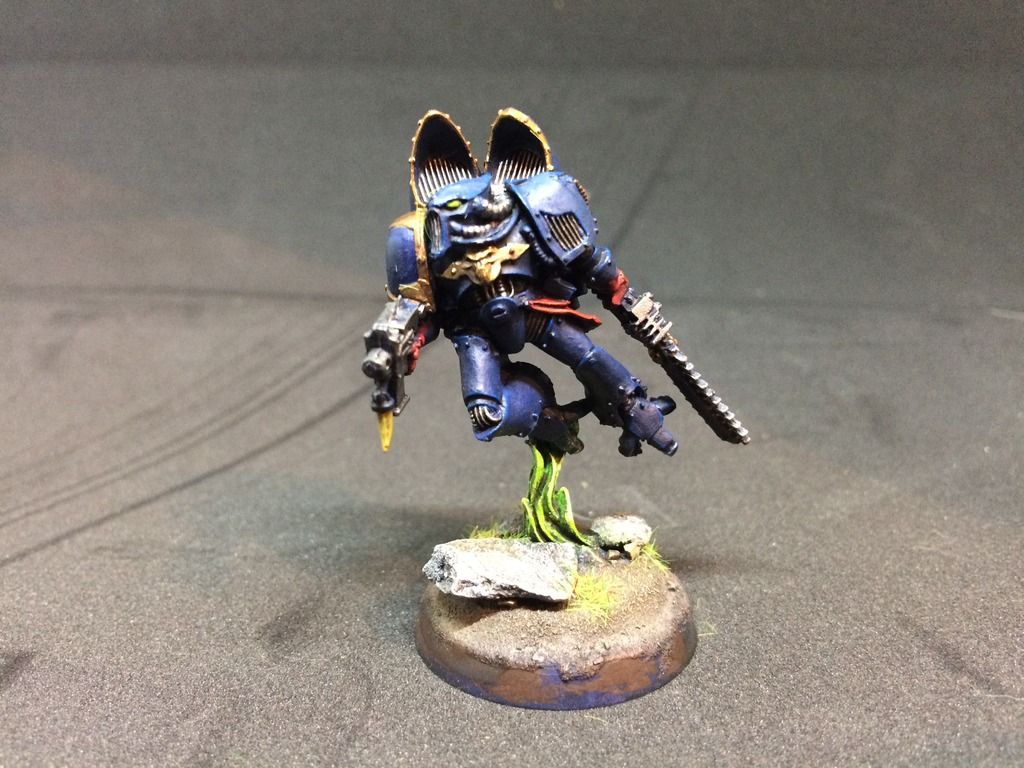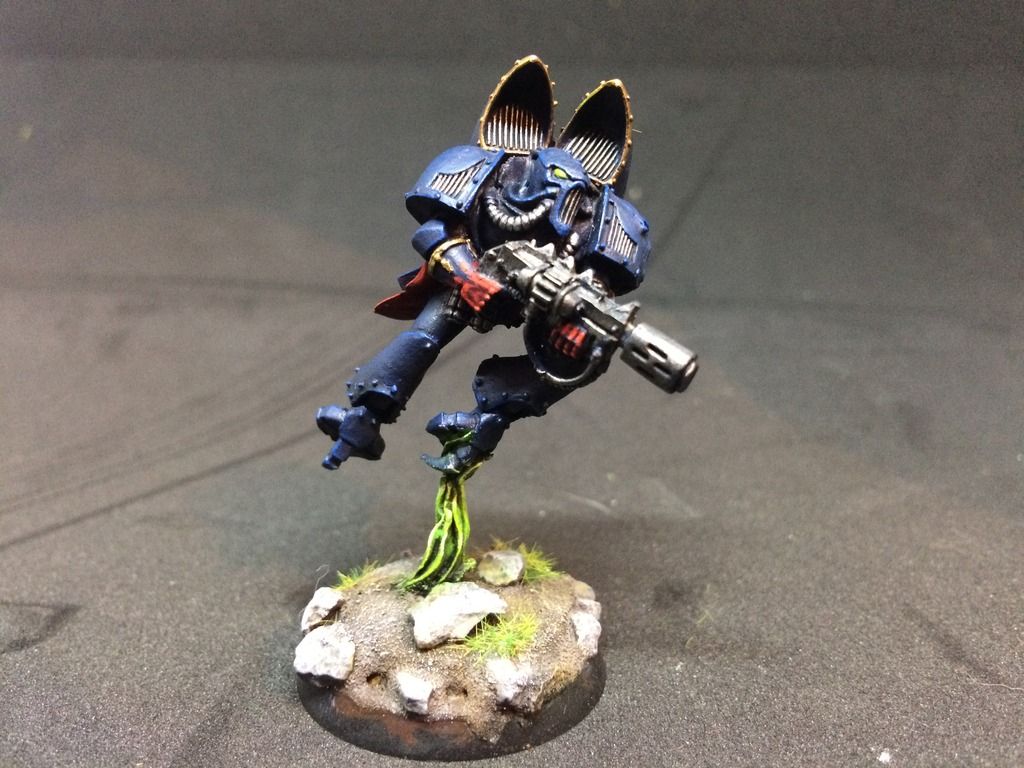 The pictures aren't amazing, but that's the first attempt in my new photo box, and I think there's just too much light for my iPhone's camera. So just got to work out how to get photos from my proper camera on to my iPad without a computer.
---
My take on 'how to' ride a bike with a power fist.
You hold tight!
Other arm will have a magnetised lighting claw/ bolt pistol for lord or champion duties.
Just some pipes to add and find a suitable head.
Comments are most welcome
---
Last edited by DaisyDuke; 03-13-17 at

12:10 AM

.
---
I love the blue and green on those OOP Raptors, very nice effect. Altough the steel parts look pretty basic compared to the rest...maybe a quick drybrush+nuln oil wash? have some rep btw.
---
The Legion of Perfects Project
Quote:
The calls of Slaneesh stir so deeply within me, as if I was birthed from the very essence of it. For my ambition to infinitely ascend above all is never ending, like fire within it burns me to ever cindering ash. Lord of light and ascension is who I am, realities burn to ash at my very passing. My luminescence is unparalleled for I am luminosity itself, all light is but a shadow of my silhouette
Lower Navigation
The Terror lords warband