New Dark Elves, a WIP
---
Hey guys, for the moment, I don't have much for this thread as I'm about to go on holiday, so unless I can upload pictures, I'll just have to let it go into a coma for two weeks. At the moment I just have the new assassin painted up, mainly cos its just such a nice model! I'm also making the cold ones and corsairs, which are also really nice models. If i can get the done in time, I'll put the cold ones up tonight.
The army that I'm planning on making, will be heavily based around a raiding fleet, as my main opponent will be a good friend o mine, BeenBurned who will be using Dwarves, so fluff wise, as we both like fluff the dwarves are going to be a costal town/ fort, forsaking black powder due to its unsuitability in the sea, I'll go into that more later, in the fluff section.
But anyway, here be the Assassin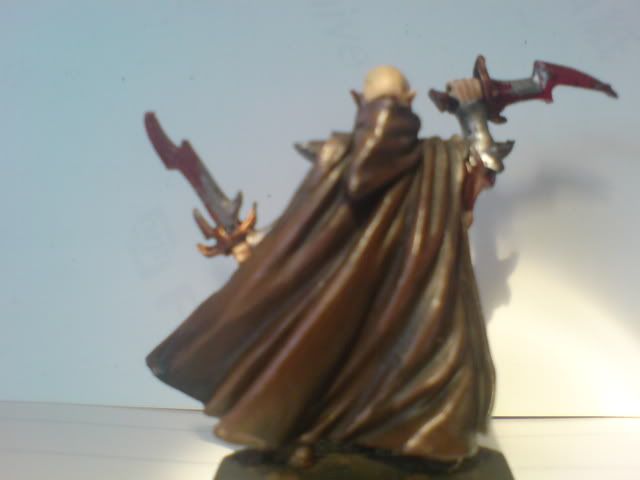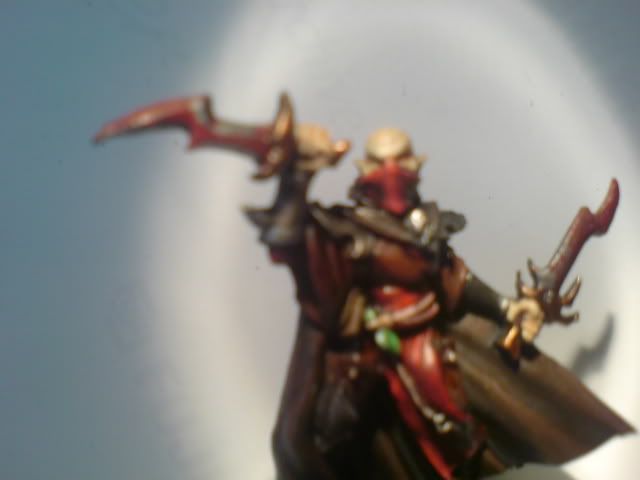 As ever, I apologise for the pictures, but they are the best I could come up with for the moment. As far as the model goes, I'm happy enough with it, especialy the cloak, but i don't feel i got the head right, it just doesn't fit. All opinions and advice welcome. Thanks.
---
"Let the galaxy burn!"
---
Last edited by Honking_Elephant; 07-23-08 at

01:52 PM

.
Join Date: Jun 2008
Posts: 141
---
Nice I'm doing a ice theme for mine. Il post up a project when I have time.
---
i now have new decent pictures
and they are also in focus, which for me is an achievement! My cold ones are nearly all glued now, and I'm painting them, I'll try to finish one of the off tonight.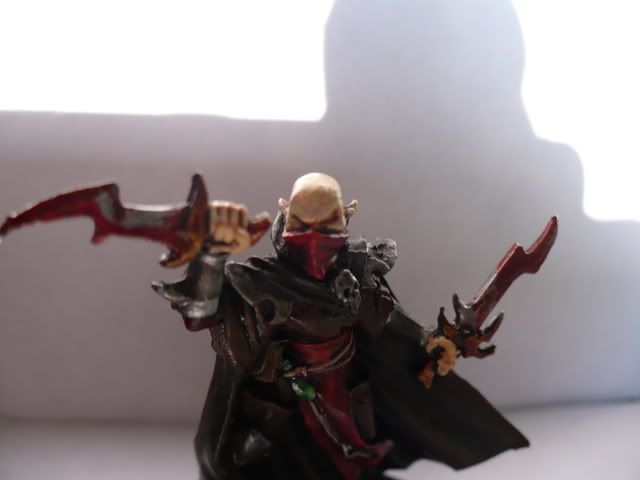 all comments, opinions and criticisms are welcome. Thanks.
---
"Let the galaxy burn!"
---
Very nice, I dig how the model almost looks monochrome but with hints of colour to show it isn't. Very nice effect.
---
one thing I want is the ability to split my fire everywhere, it makes no sense that a squad of 10 guard or marines or whatever all have to fire at 1 target with everything, is the guy with the lascannon not smart enough to realize maybe he would be better off firing at the massive tank looming overhead instead of the little man no bigger than a squat running at him, or is that far too complex for the 10yr olds?
My Thousand Sons Project Log
My Warriors of Chaos Project Log
My Cryx Project Log
My Necron Project Log
---
hey again, thanks for all the kind words
makes putting the effort in worth while! Today I did some test models for the paint scheme i might use, but I'm a bit unsure about it, can you give me your opinions? just like wether you think I should keep it or not, it'd be much appreciated.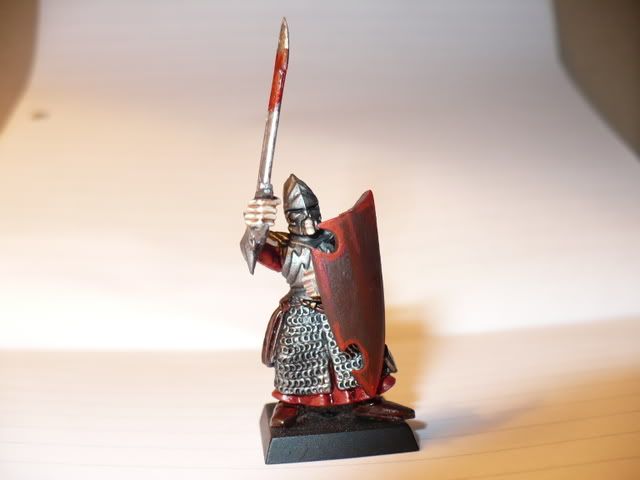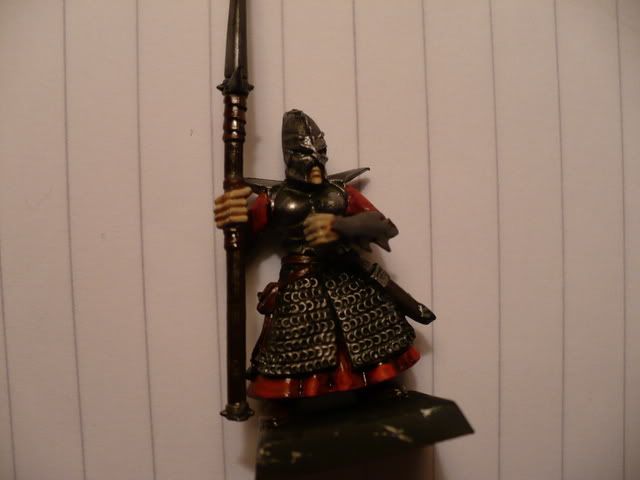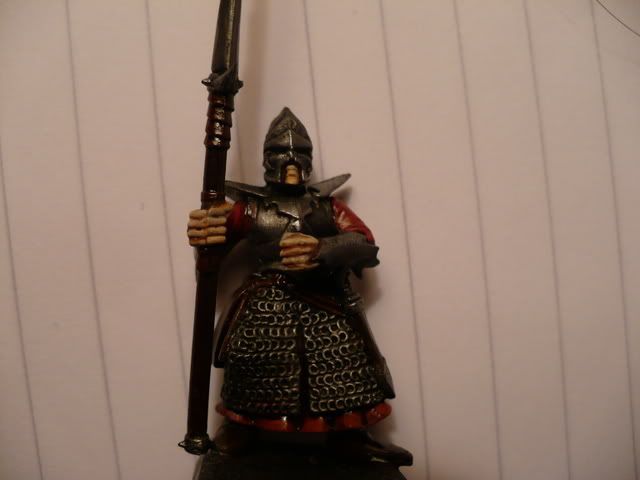 Thanks for taking a look un'all
---
"Let the galaxy burn!"
---
I really like your colour scheme, wish I could paint that well! They look really nasty to me, proper Dark Elves!
---
I think the scheme overall is excellant. But please don't paint blood on the weapons!
---
Stick a V8 in it!

Quote eric, I'm sure Madonna has her own awards shelf. It doesn't make her any good.


Painting Great War Germans. Mmmm... Flamethrowers.
Lower Navigation
New Dark Elves, a WIP