Join Date: Jul 2008
Posts: 4
---
Yeah, it's nice you are easily a better painter than Jobo.
But yeah no blood on the weapons, it doesn't work.
---
I toned the blood down on the asssassin, cos i thought that was a bit excessive, but i'll probably remove the blood for the lordling, might keep it on the assassin though, cos I like that, wasn't to sure on the lordling. Thanks.
---
"Let the galaxy burn!"
---
I like em, and despite you're overuse of red with your models (
) you're getting really good at shading with it. Not looking forward to actually seeing that assasin on the battlefield, despite the nice colour scheme on him.
Make sure you keep painting, as you've got so much nice stuff and it's a shame that not much is painted yet.
Edit: about the blood on weaponry - don't do it, but I think you managed to get it looking fantastically congealed on the warriors weapon. It looks awfull on the assasin though.
See you round brown dawg.
---
Last edited by beenburned; 07-27-08 at

12:30 AM

.
---
This isn't much of an update, sorry, its just to show what progress I have made and to ask for advice. The advice is concerning the Cold One, as I'm not to sure if the scales are to bright, I can't make my mind up, so I thought I may as well ask
The other two models are my Sorceress and the other is the lord.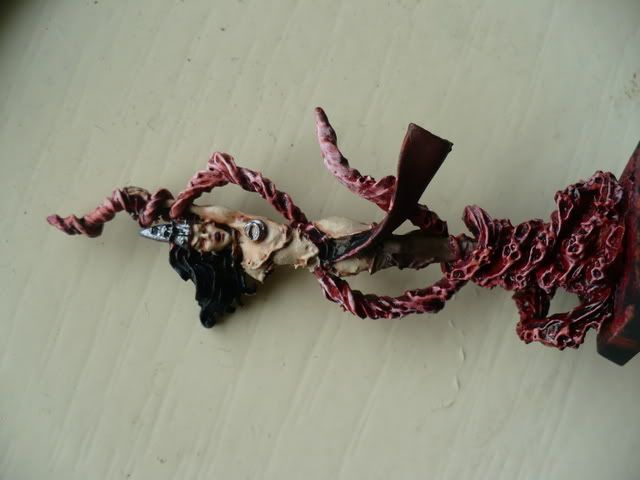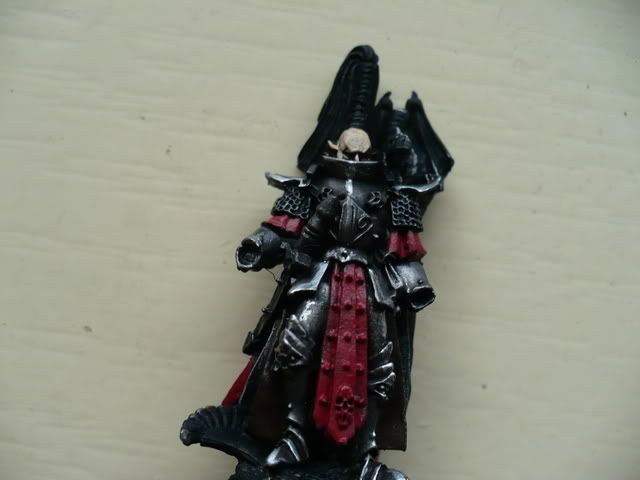 comments, opinion and of course criticisms are welcome, thanks.
---
"Let the galaxy burn!"
---
spell bindingly good painting, nice one
---
The creatures of the Warp have but one trait with which you need concern yourself - their undying contempt for the Emperor. It is your task to quell the rebellion they preach, and the only sure way is to destroy them utterly.
+++ Qualtak Shoram +++
---
Honestly? I'd be tempted to go brighter on the scales. Go on!, highlight that mother up!
---
Stick a V8 in it!

Quote eric, I'm sure Madonna has her own awards shelf. It doesn't make her any good.


Painting Great War Germans. Mmmm... Flamethrowers.
---
Quote:
I think the scheme overall is excellant. But please don't paint blood on the weapons!
Agreed. Blood on weapons rarely looks good unless its an ogre kingdoms butcher.
Other than that, stuff is looking great.
---
Last edited by Vashtek; 07-29-08 at

04:30 PM

.
---
Update
RIght, I'm about to go off to the East of Holland, so I don't think I'll be able to put anything else up, sorry guys, but when I get back, I'll try to get the following painted;
15 spearmen
10 corsairs
5 CoK
3 shades
and I'll definatly have the lord and sorcceror paitned.
apologises for buggering of, but I can't argue with the will of my parents! cya guys
---
"Let the galaxy burn!"
Lower Navigation
New Dark Elves, a WIP