Join Date: Jul 2008
Posts: 52
death guard conversions
---
hi, i have decided to start a death guard army for the next year doubles tourniment and have decided to convert chaos space marines into death guard, this is my first one and want opinions on modeling and painting to see whether i should carry on with the conversions, and anything to try and improve.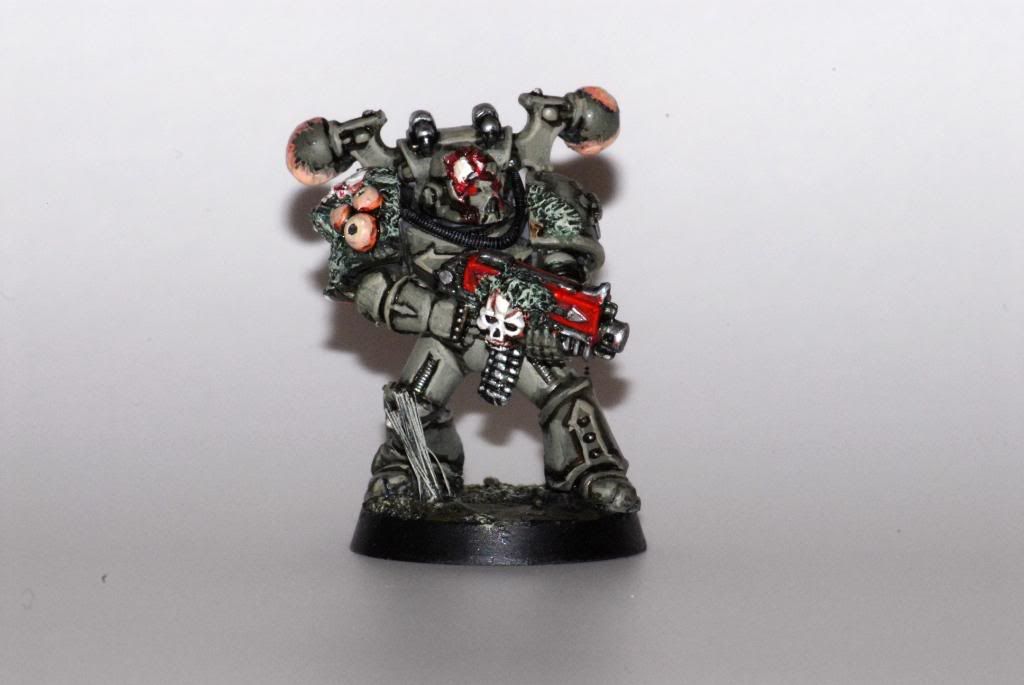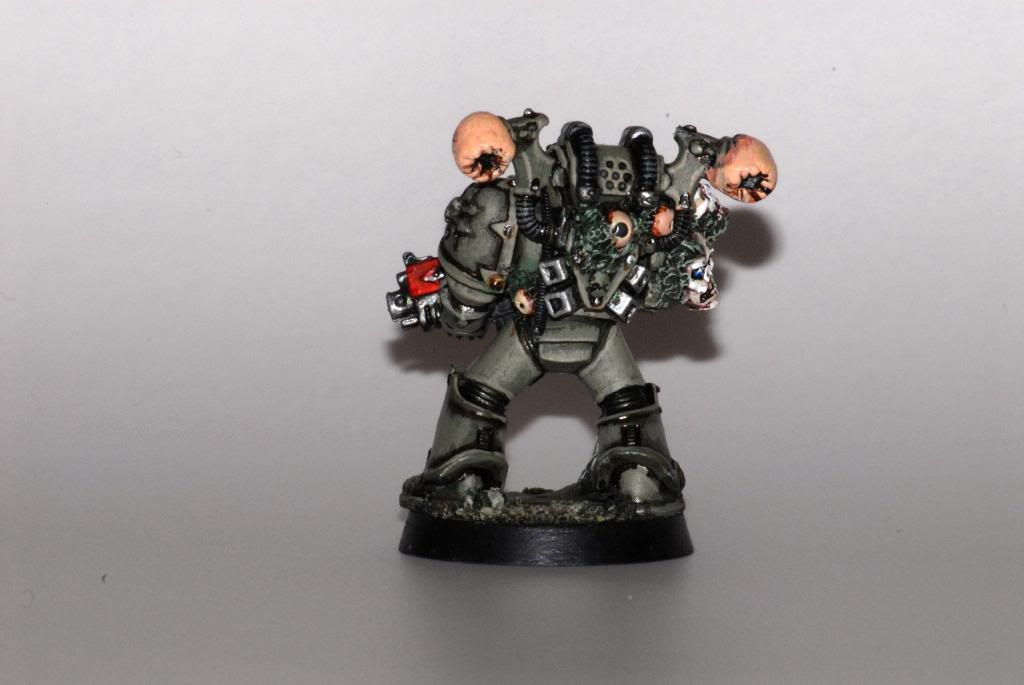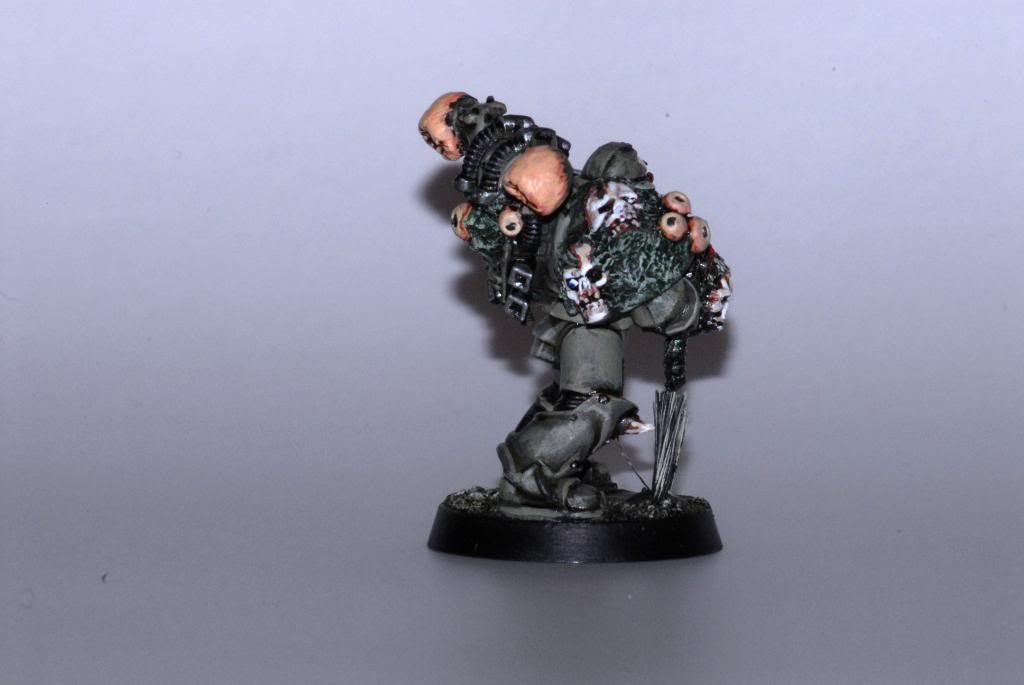 Join Date: Jul 2008
Posts: 92
---
At first glace, I really like it, and it's obviously a Nurgle marine, but it isn't as ooey gooey, green and decayed as I thinkof them as. I think it's the grey armor, but if you're going for a newly nurgled marine that perhaps was once from another unit then I think it works. My main question is.... well, how to put this nicely.... are the 3 sculpted spheres of the mark of nurgle supposed to be breasts? Because they sure look like it in that fleshy coloration. Otherwise I really like that conversion job.
Join Date: Jul 2008
Posts: 52
---
thank you and the spheres are ment to be boils, i know what you mean now by them being fleshy but i guess i could make them a bit more yellowy, i wnated them flesh colourd to contrast the green.
theanks fo rthe advice i will take it in mind for my next one that shoule be done very shortly
---
maybe you should give him a coat of brown and green inks to give the armour a more nurgle like look. And when you're going to make the ''boobs'' (if I may call 'em like that
) slightly more yellow you could make the top yellow and then put some red below the yellow part to make it look like there's a lot of pressure underneath ;)
---
Honestly, I think it looks good the way it is. The Death Guard wore white before the Heresy-- they probably shouldn't be as green as they're often portrayed. I'd get the boob comments, too... if the mark was on its chest... The only suggestion I have is to gunk up the legs a bit too-- they're quite clean compared to the rest of the model. Very cool, either direction you go, though!
---
IN THE US? ASK ME HOW TO GET 10% OFF GAMES WORKSHOP PRODUCTS!


Lower Navigation
death guard conversions