---
Quote:
Do you mean from Epic Titanicus when you say back in the day? If so, that's awesome!
I certainly do
---
Good to see you back on the boards, and see the work you've put into the warhound. Have a welcome back cookie.
---
Does Jezlad still run this site? I wonder if there's a way to add an image sharing aspect that doesn't require a third party hoster, because I can really see why facebook groups have stolen the good ol' heresy punch.
Going through backlog I came across this treasure - backlog no more! If only I'd started fantasy earlier she might have some greatswords to accompany...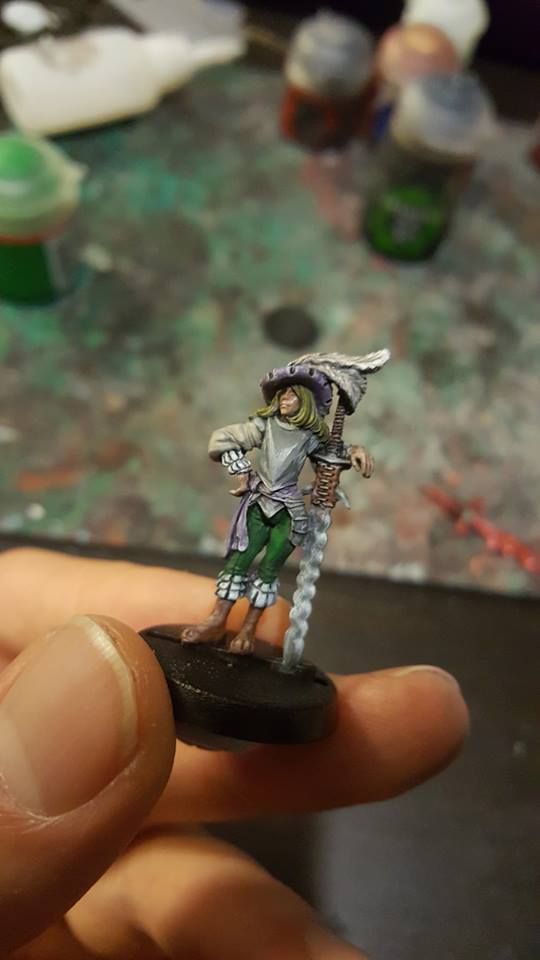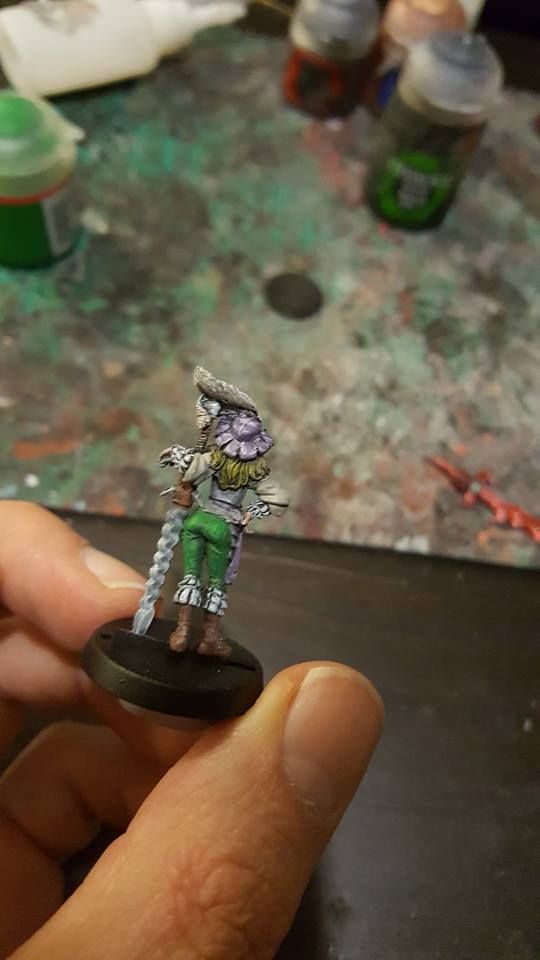 Kinda gone from one extreme of size to the other...
---
Just drag the picture from its location on your computer to the "Drag and Drop File Upload" below the Reply message field, and you'll get something like this.
And she looks great... those Greatswords are still available on GW
here
BTW, even if Age of Sigmar is... not the most enjoyable system.
EDIT: Only real problem is that you can't really position the image properly in the middle of text.
---
Ask not the Eldar a question, for they will give you three answers; all of which are true and horrifying to know.
---
Last edited by Shandathe; 07-24-17 at

01:13 AM

.
---
I didn't mean for this to become an annual update, but... well here we are!
I've been celebrating too soon this year, but focusing almost exclusively on getting my AdMech up to scratch. I celebrated getting my infantry backlog cleared by doing an Army on Parade for myself... but then I got on to the next two things on the backlog, a terrain project and another Titan (I bought this one second hand two years ago but I seem to be getting out a titan a year... I can't afford that any more!)
GW sneakily released those beautiful new knights this year, which will probably mean that my master plan needs a bit more knightly consideration... but, for now, enjoy!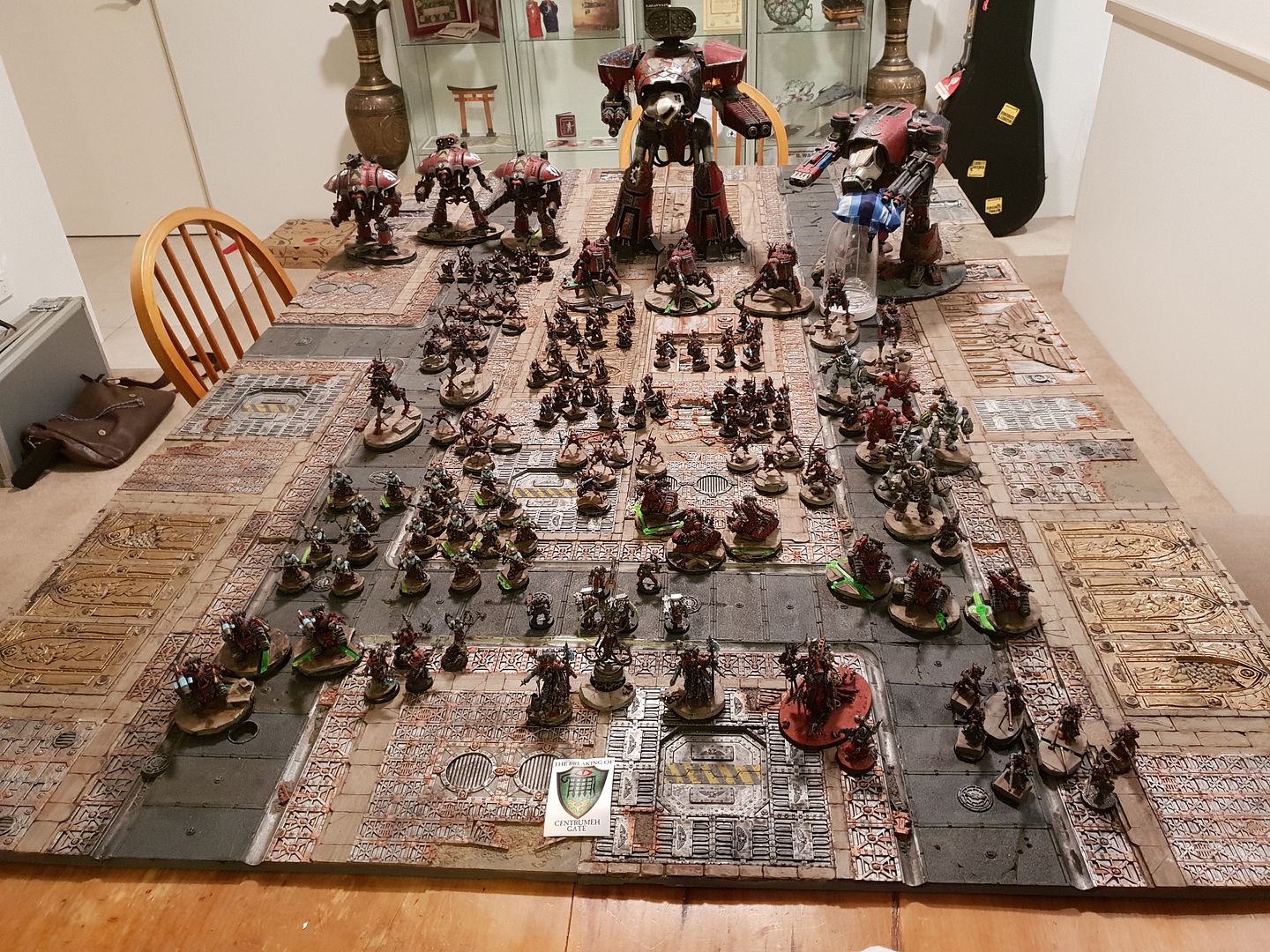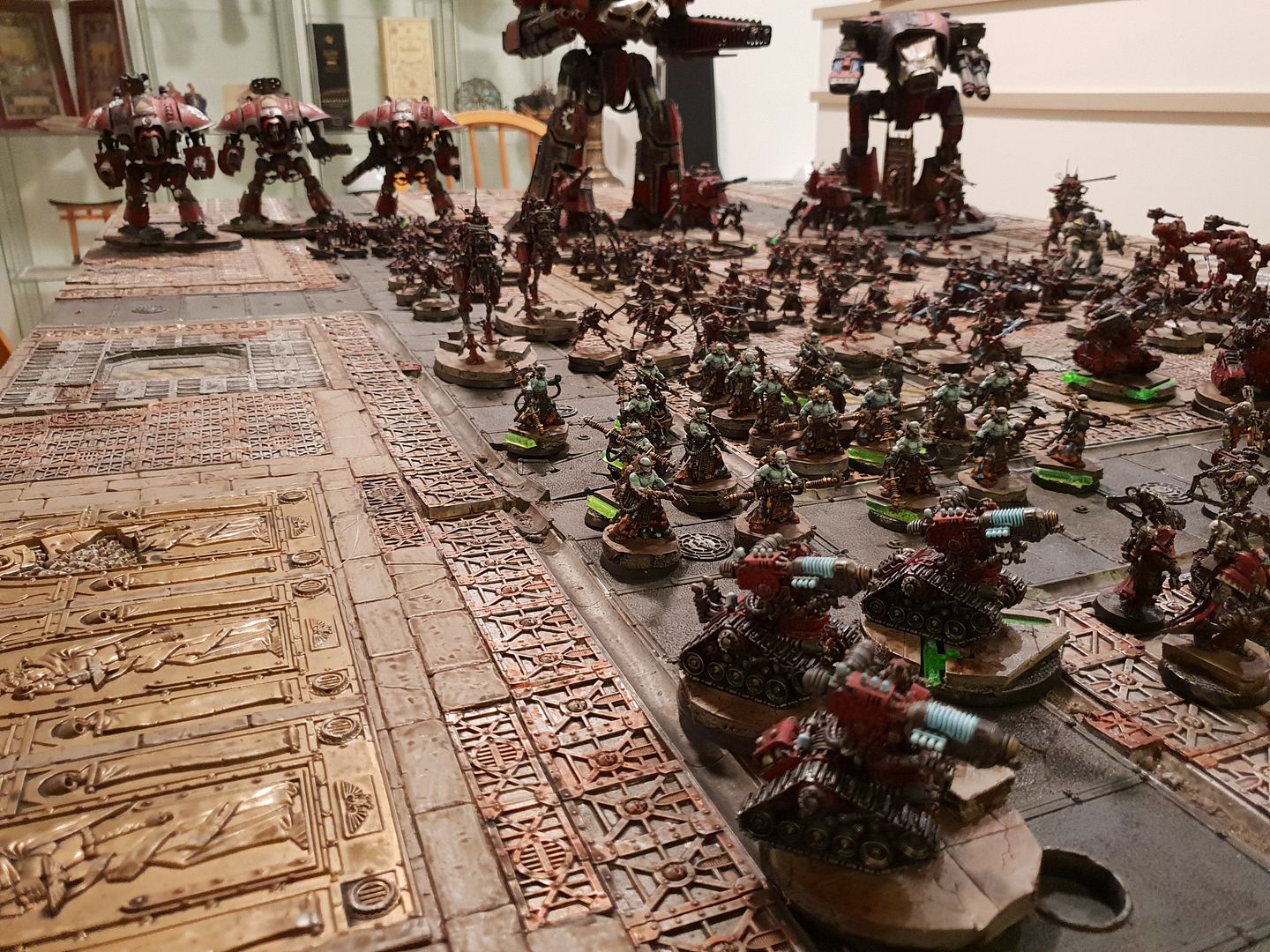 ---
Last edited by Iraqiel; 07-05-18 at

11:43 AM

.
---
Is it just me or is everyone seeing the third picture repeated a few times?

The army is seriously awesome.

The green on the bases is especially striking.

I once knew a man who had dedicated his entire large basement to his train set.
You have a large basement, if I recall correctly...

That warlord titan may be bigger than many South Korean dogs.
---
Wow, that army looks great! I really need to stop talking to my wife and get my miniatures painted!

Edit: forgot to say that lady great sword looks great, where did you pick her up?
---
---
Last edited by Old Man78; 07-05-18 at

09:02 AM

.
---
Oh that photo repetition was distressing! Amended photos below.
Thanks! No basement per-se but I have dedicated one of my two bedrooms to the hobby... and my painting all occurs on the dining table. The reaver titan? I'm of the opinion that it could be quite enjoyably rendered as a Korean robo-pet with sufficient motorisation!
Hahaha keep talking to your wife @
Old Man78
, but maybe convince her to talk to you while you paint?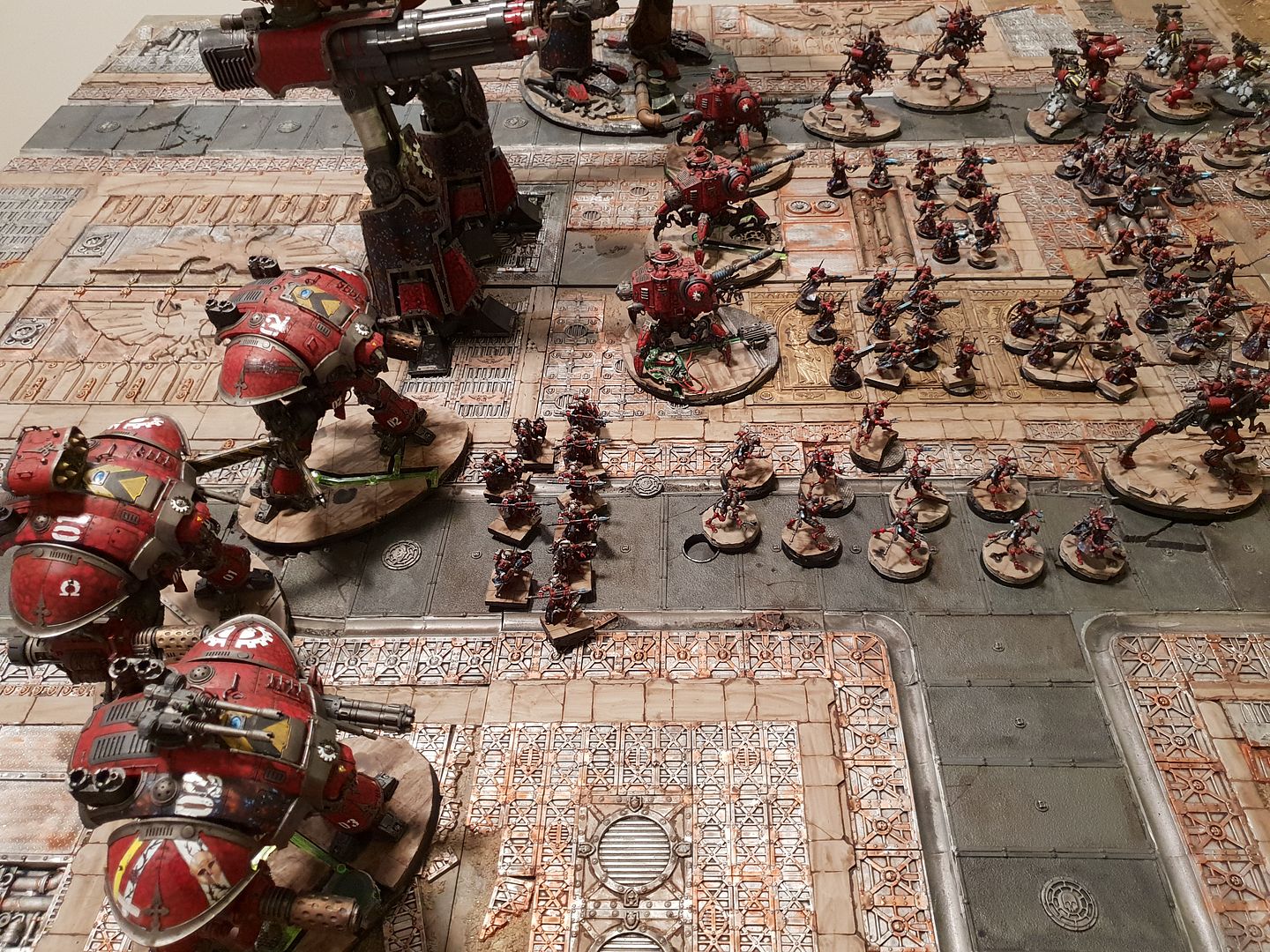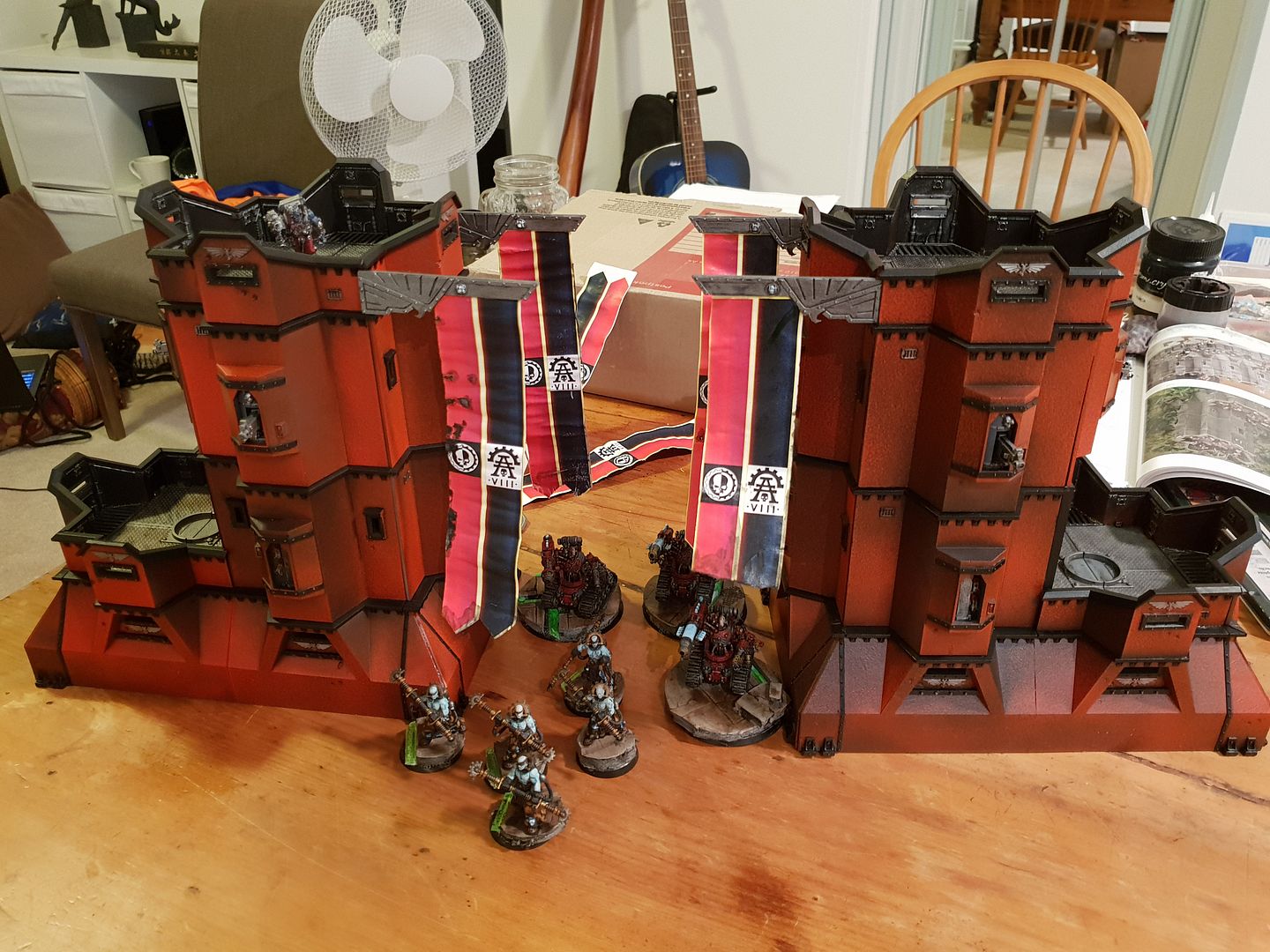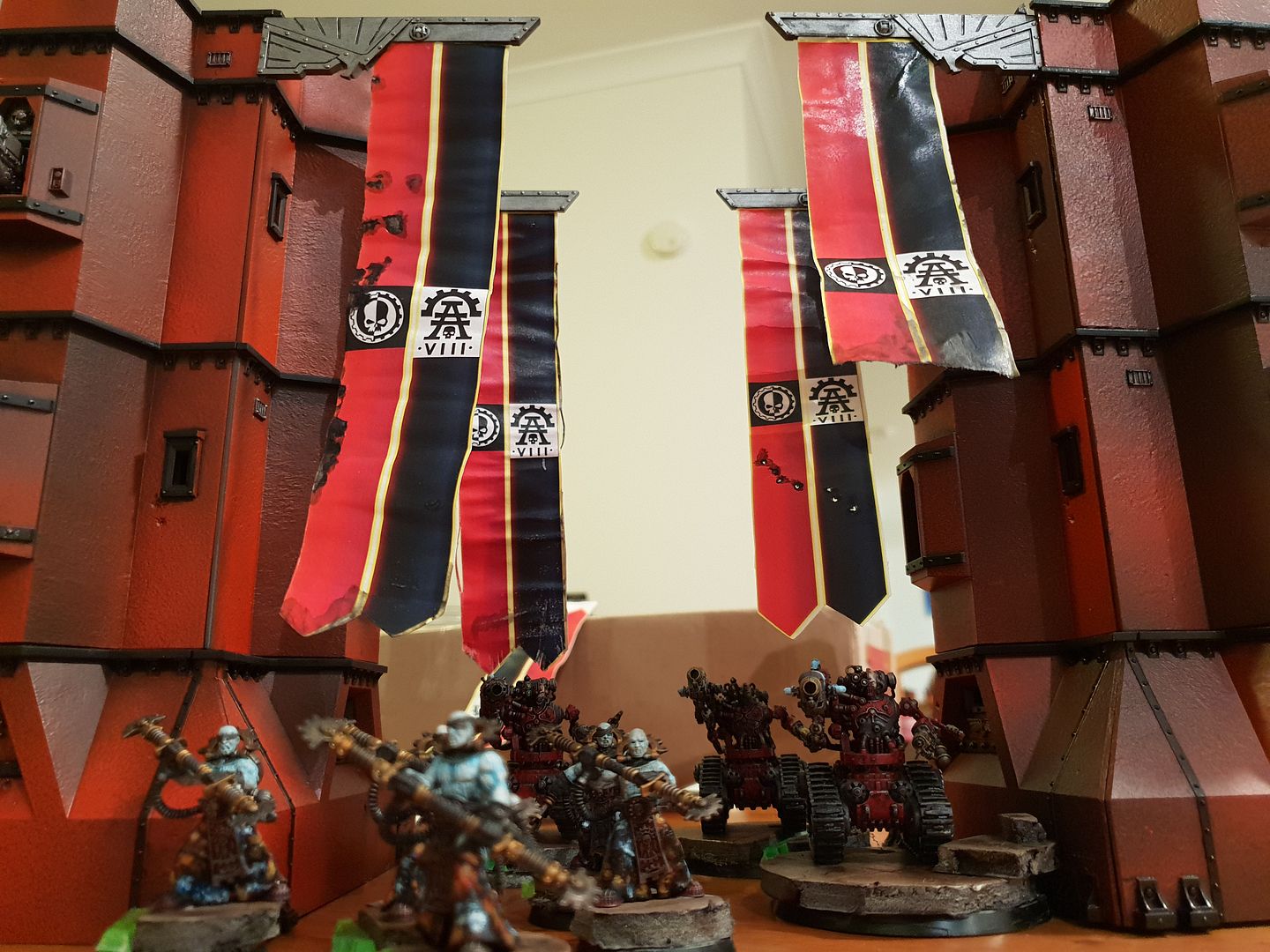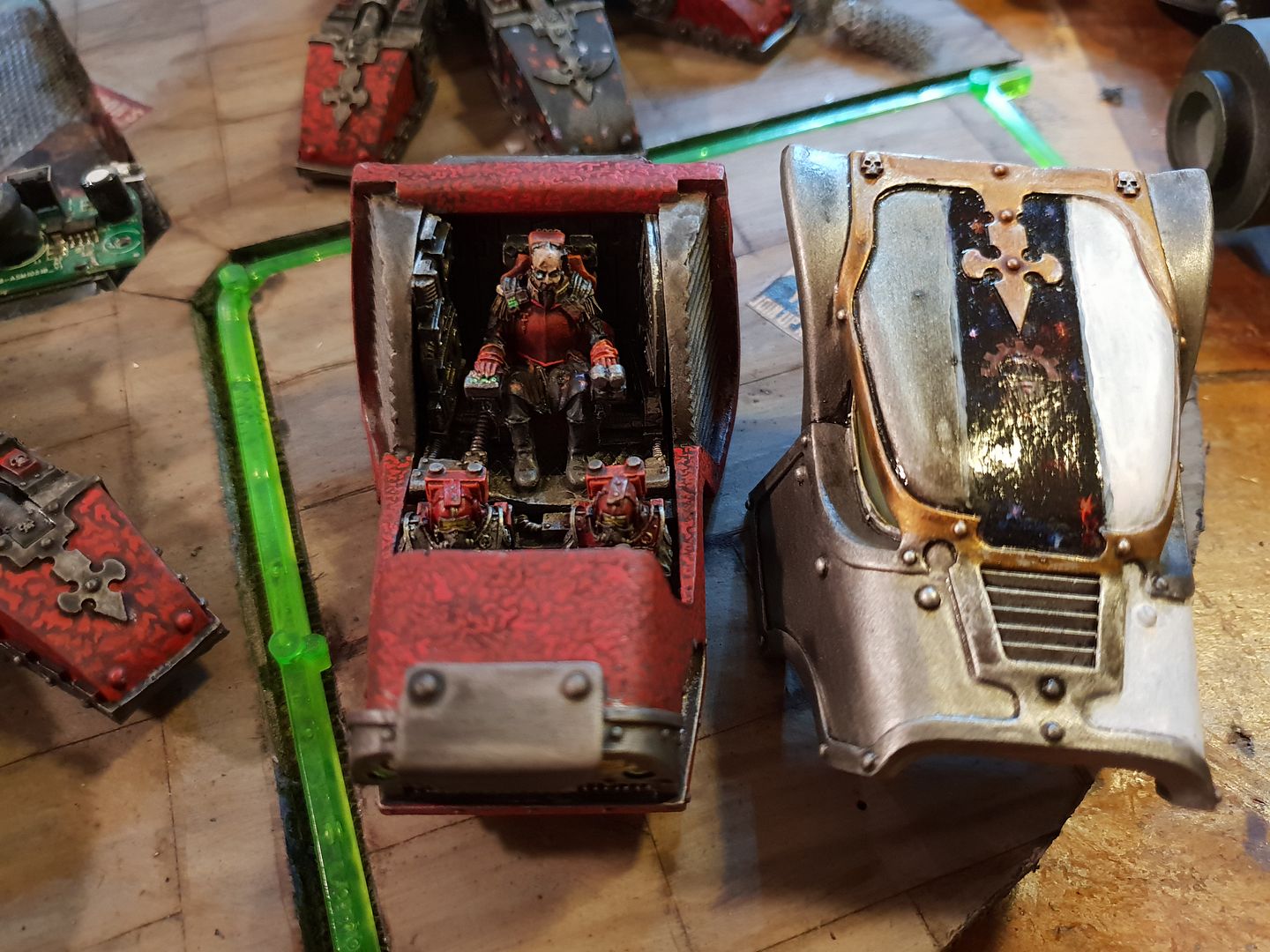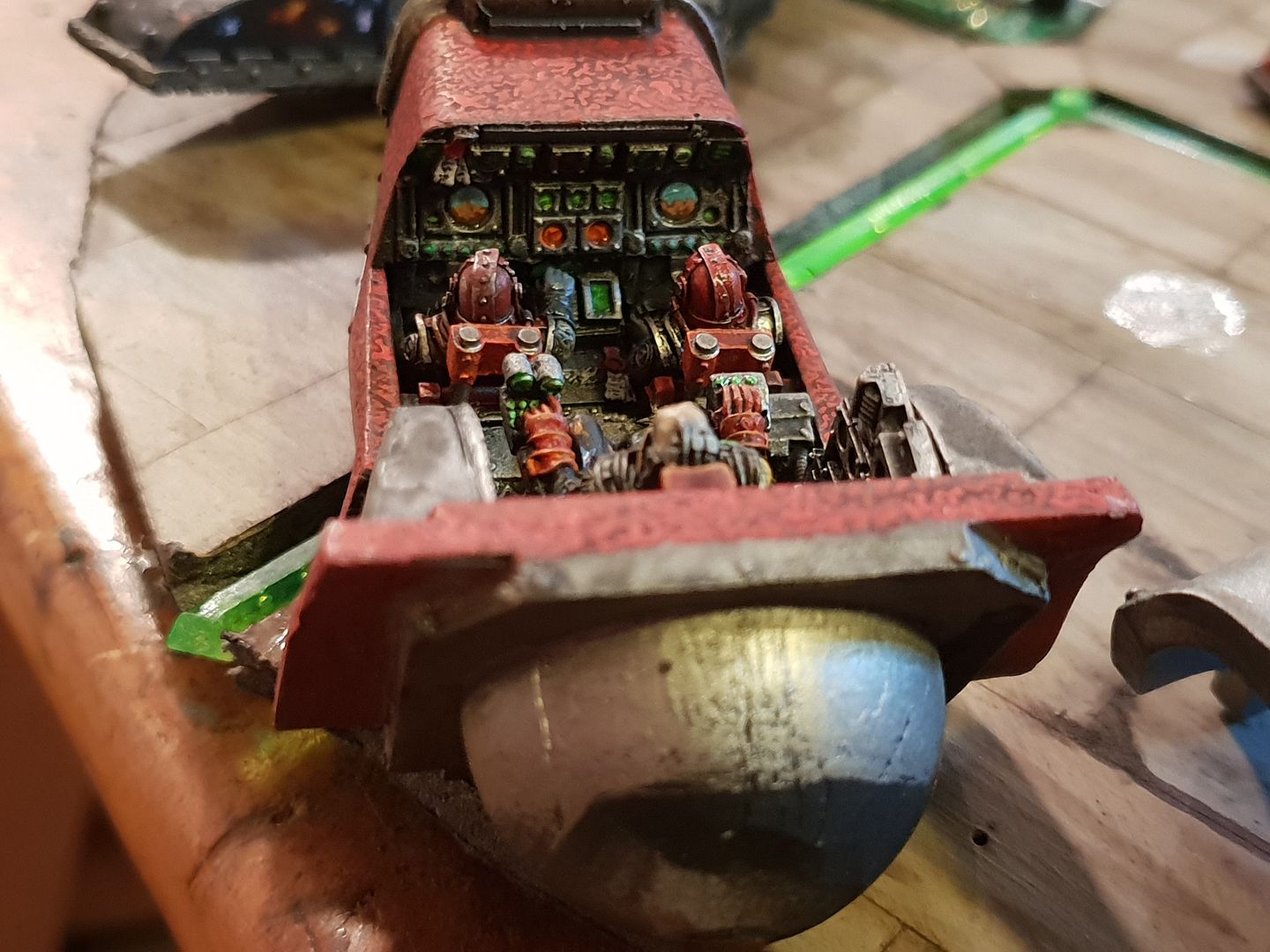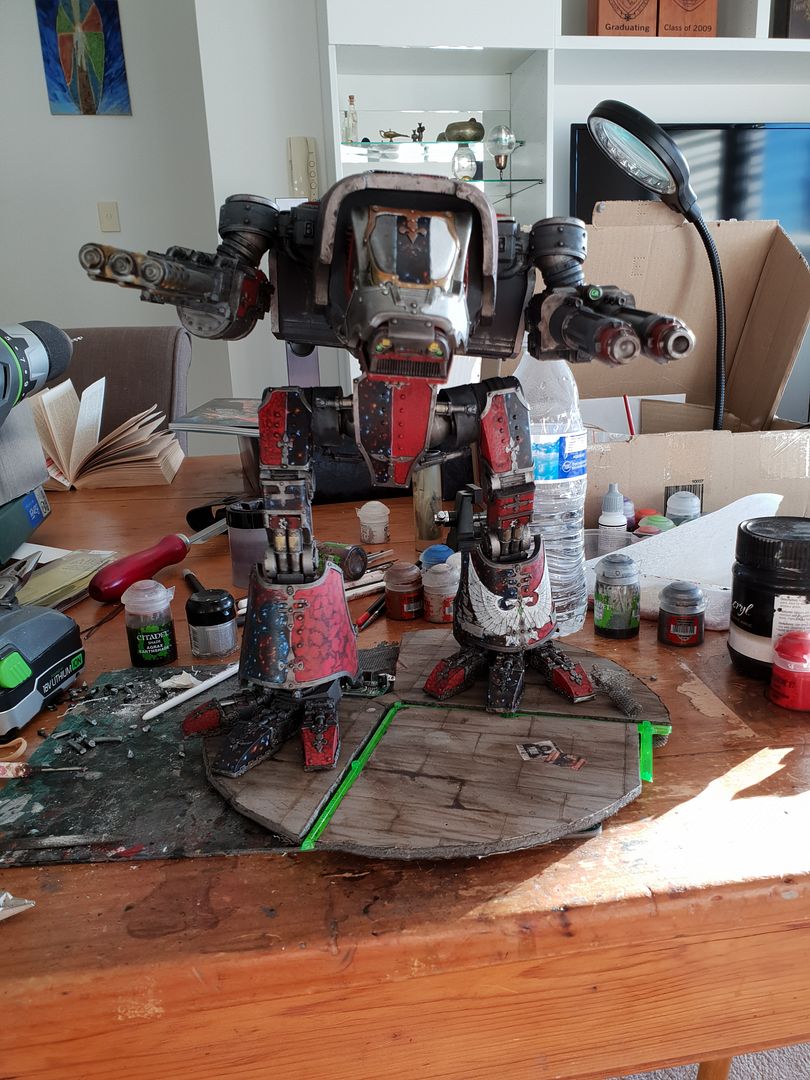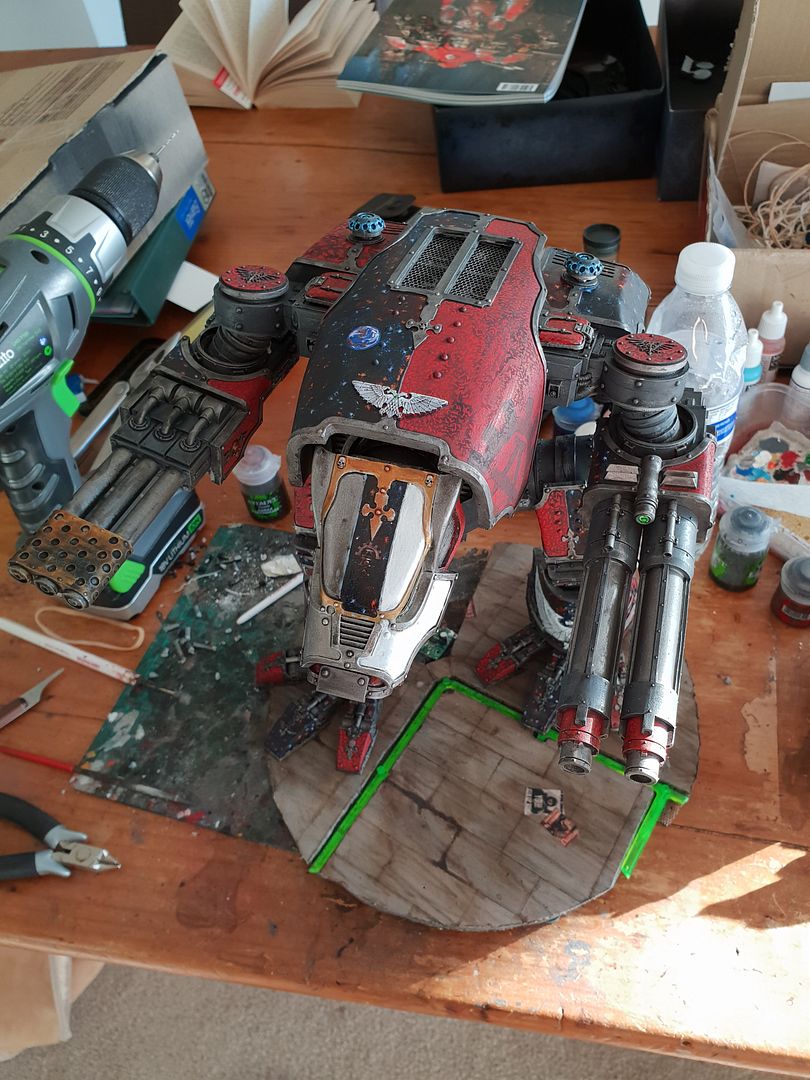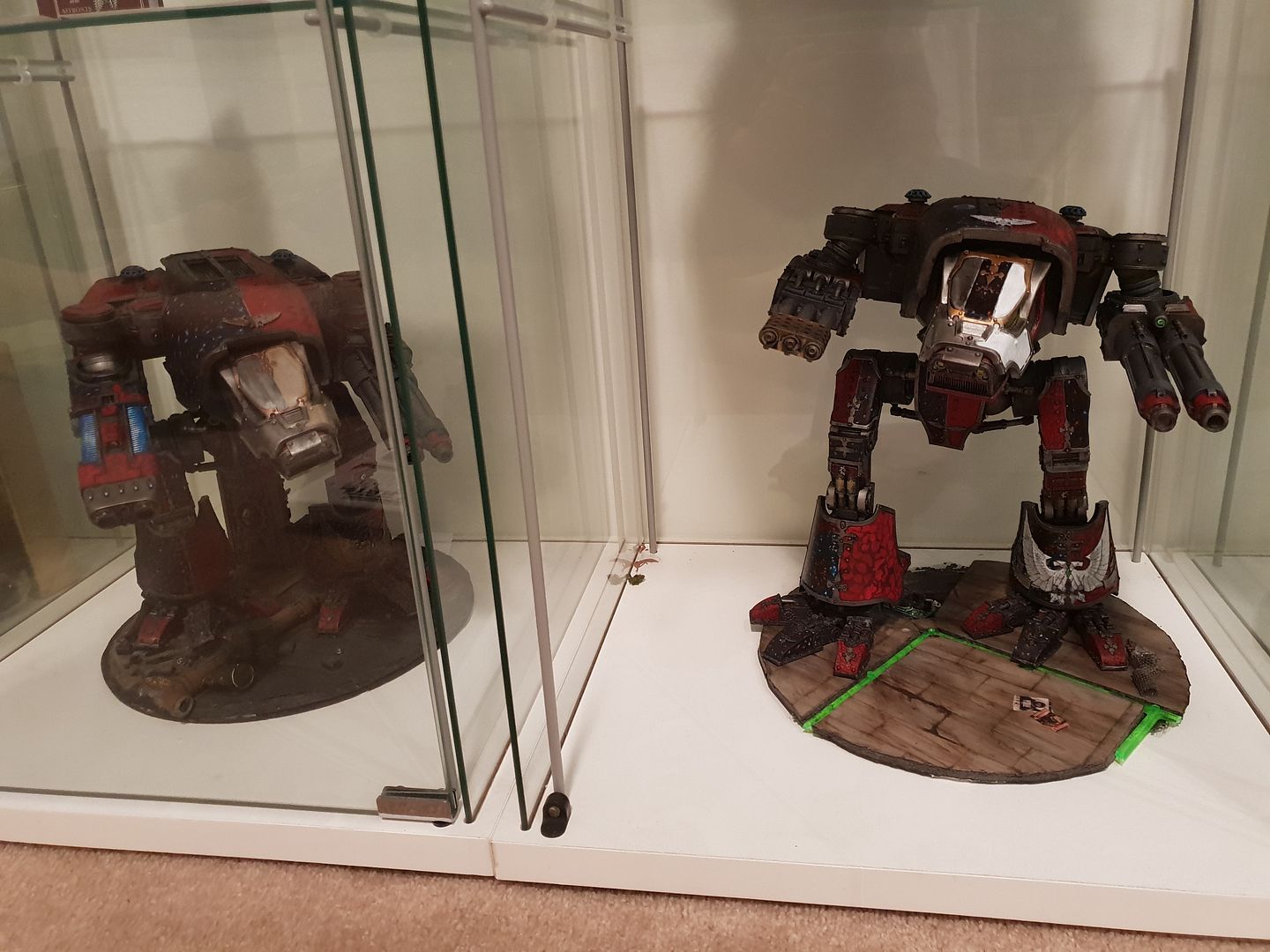 Lower Navigation
Iraqiel's menagerie - Project Log