---
This behemoth is going to look amazing. Thanks for that terrain link by the way, currently theorizing if I can make similar stuff myself but darn that's some decent deal-age.
---
And done - at least until I drop the backlog down enough to start on banners and the base!
Played an awesome scenario as part of the Armageddon campaign based on black hawk down - Black Ork Down. A Lander crashes in the centre of an Ork held hive zone, leaving a general and his bodyguards stranded. Can the nearby guard units scrambled to assist save him from the wave of greenskin attackers?
...
... as it turned out, no, they could not. Nice try though. Damn ork snipers...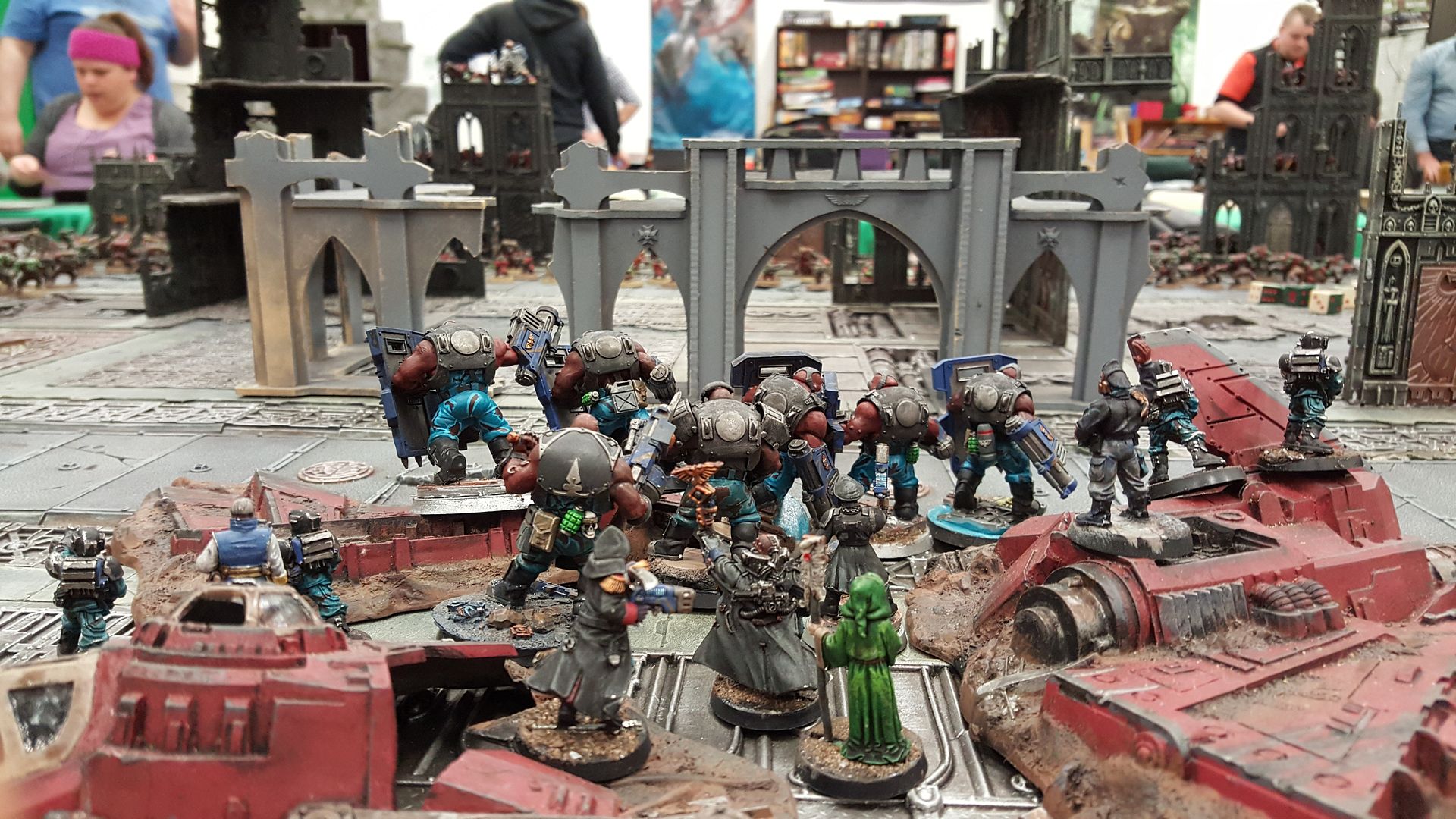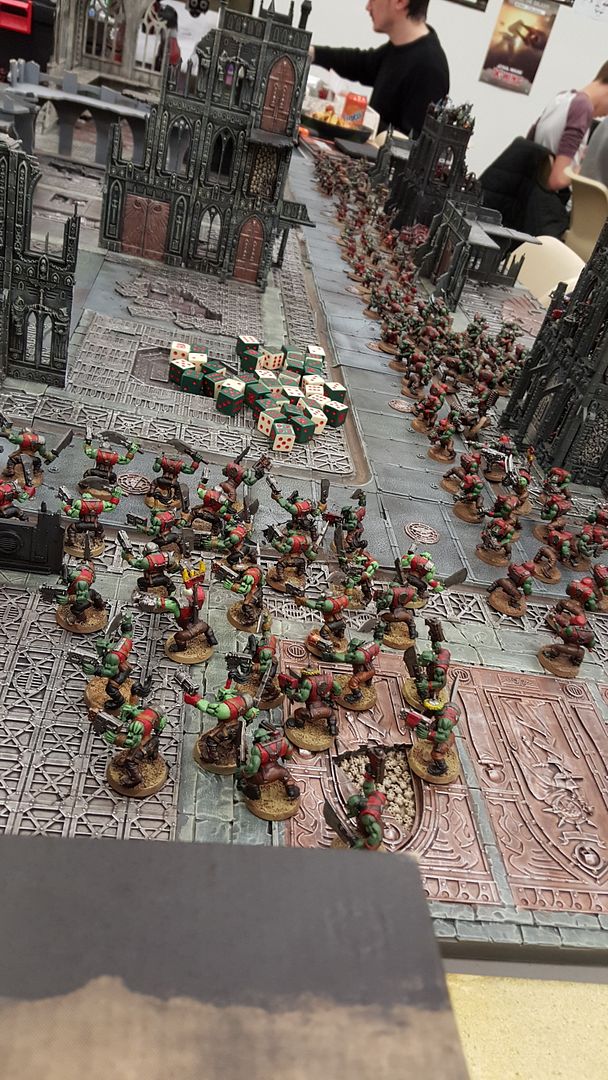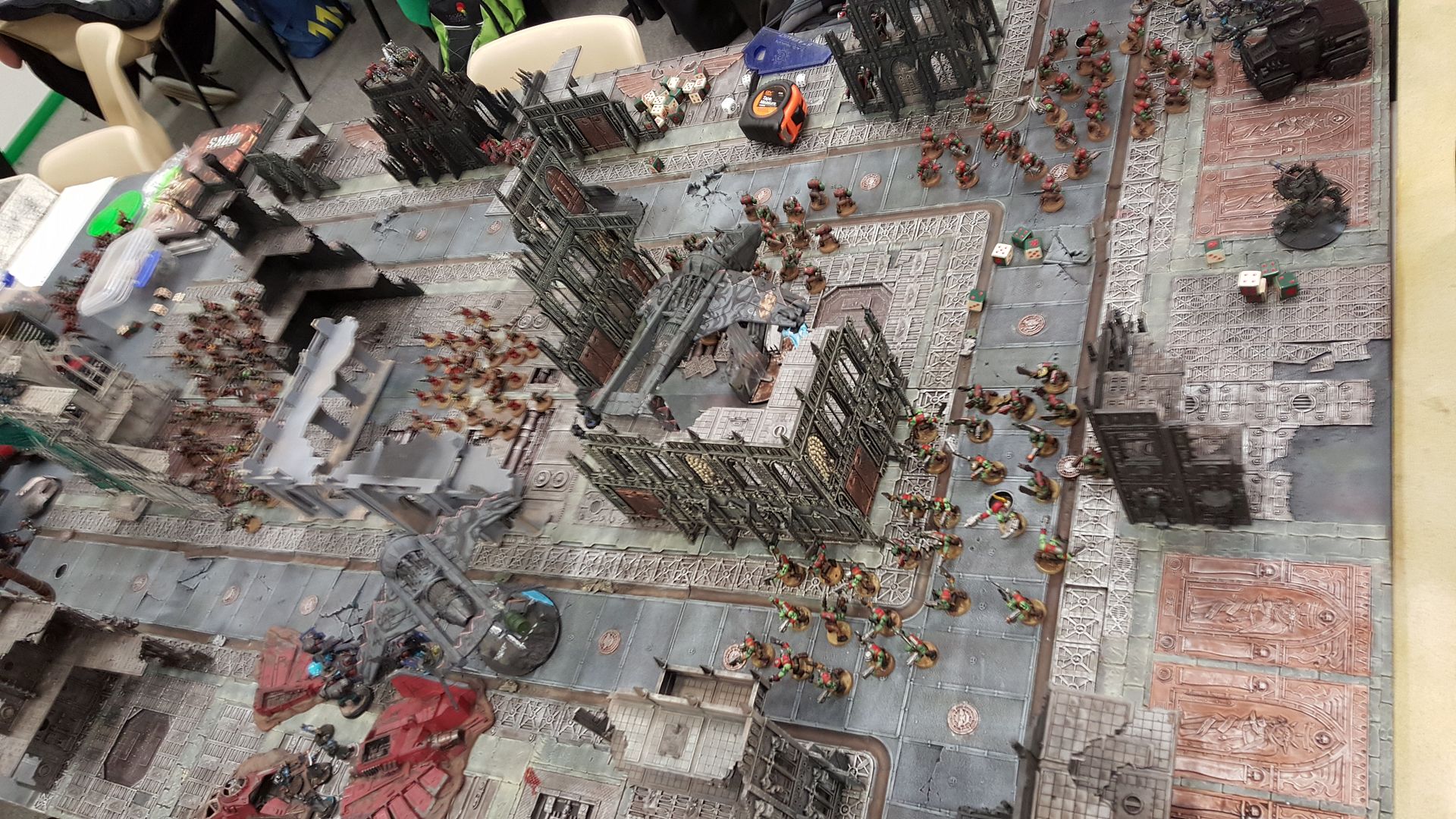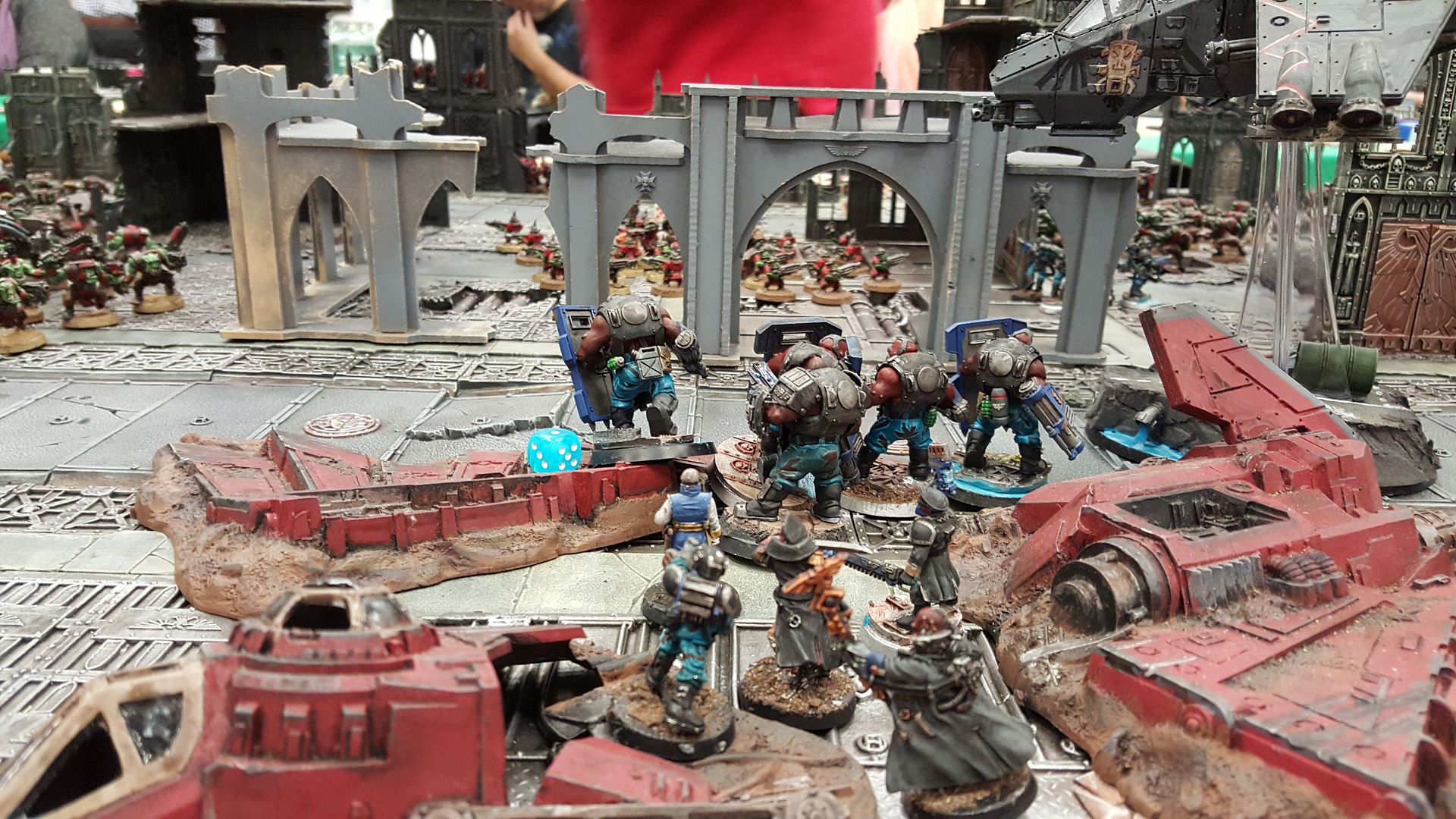 ---
oh my Jesus h Christ they look amazing.
As always completely at awe by your work, great scenes!
---
---
Alright, after some life upheaval over the last year I'm back, and I'll start by sharing my latest project - a second hand Chaos Warhound! I say second hand, but it was freely given when a friend had to make a precipitous exit from the hobby, so we'll see if I have to give it back before I next move...
The usual start state of these things...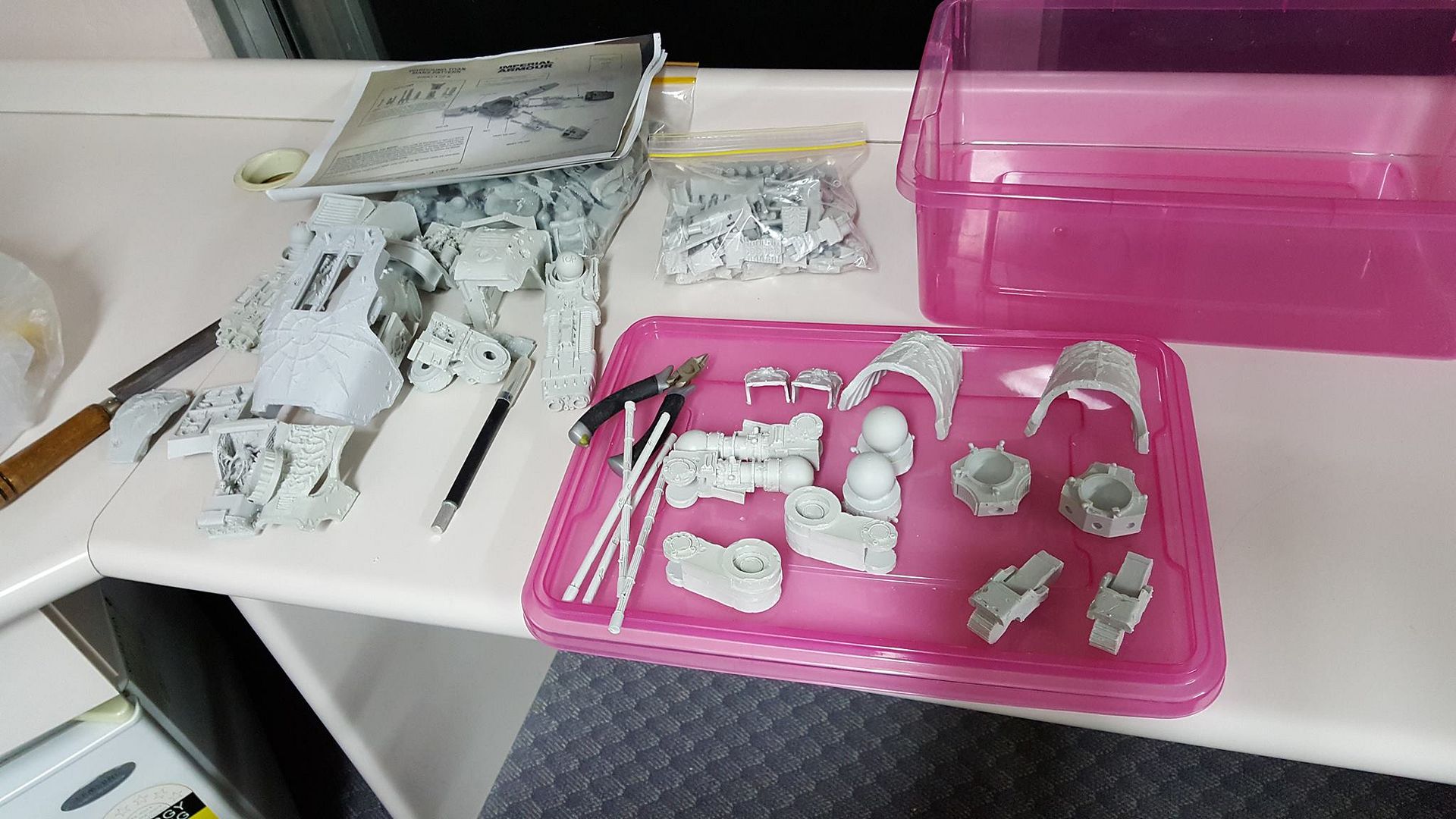 Breaking footloose: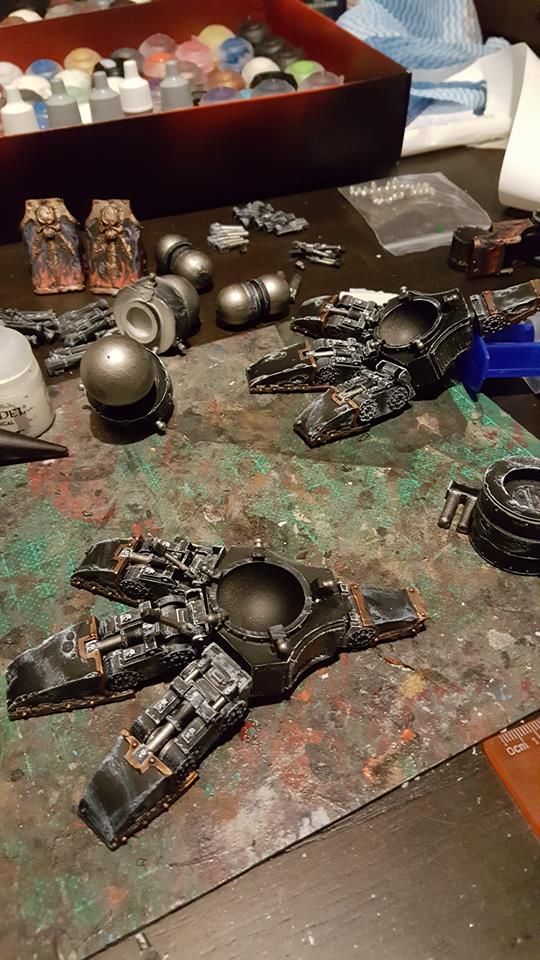 Colour minimisation was the phrase of the day for me for this guy, it's an awesome but very busy model. Most non-details on this, unlike it's imperial brother, are black and white or straight metal.
This way, where I did put colour on I wanted it to really stand out!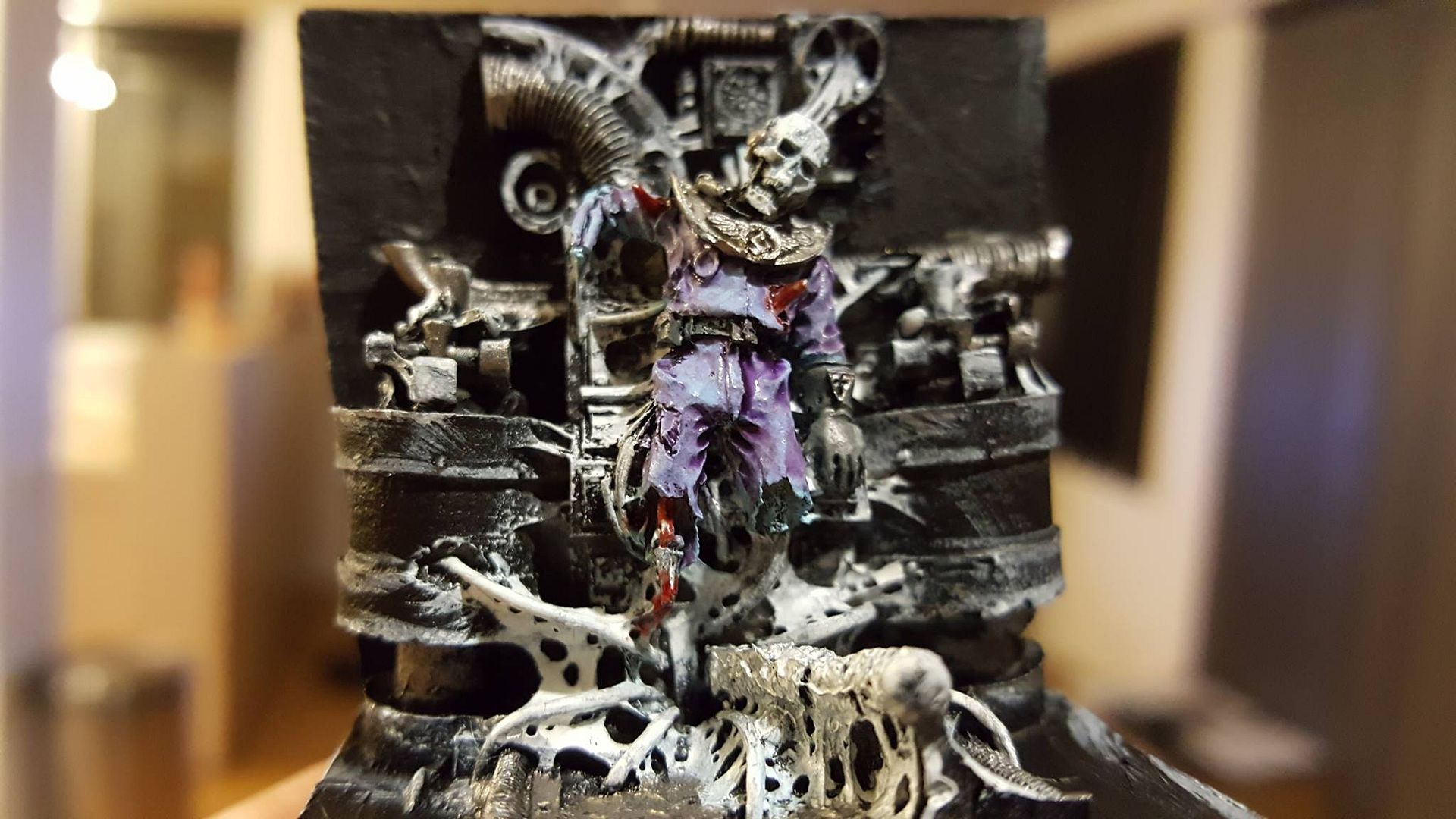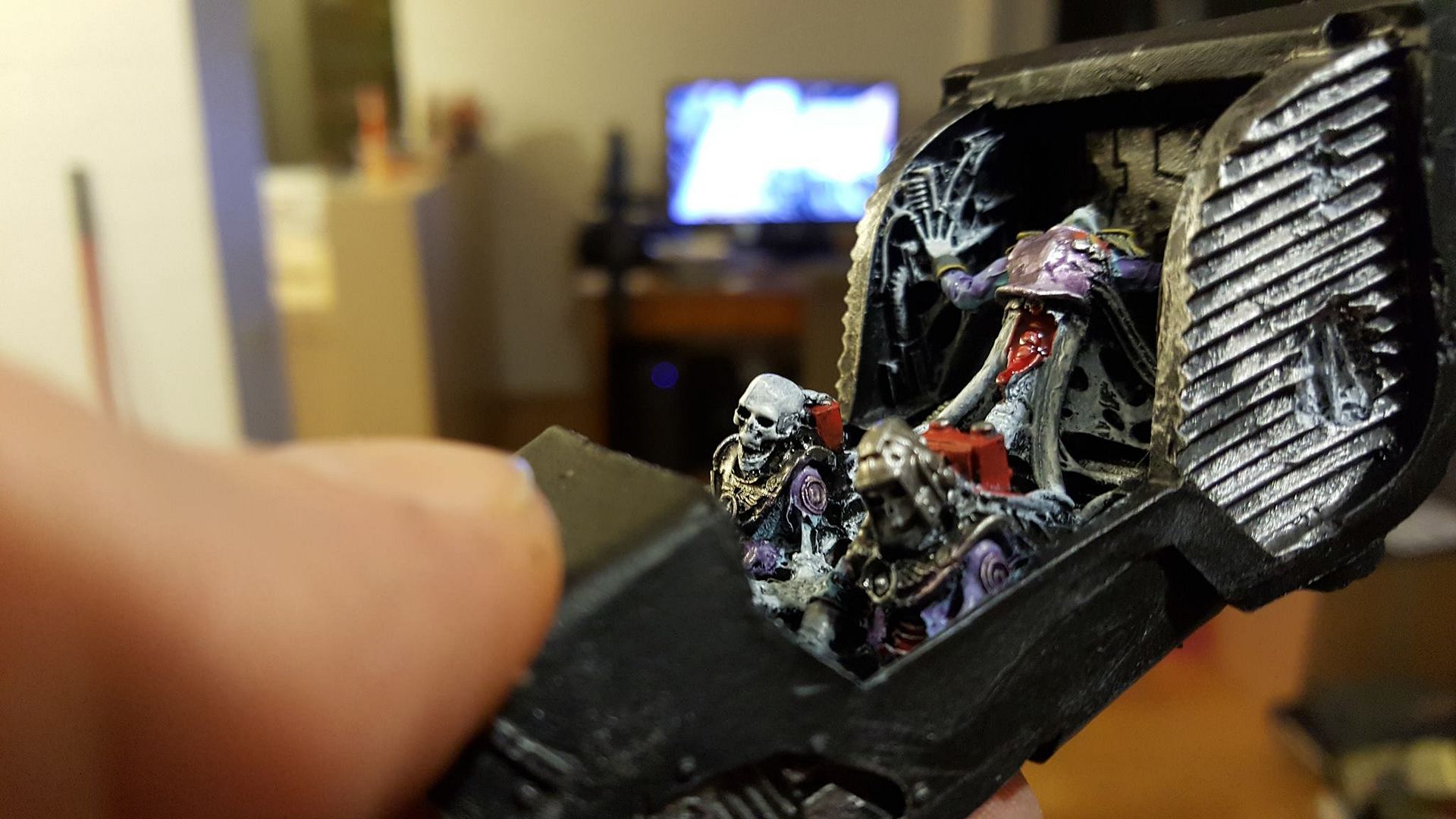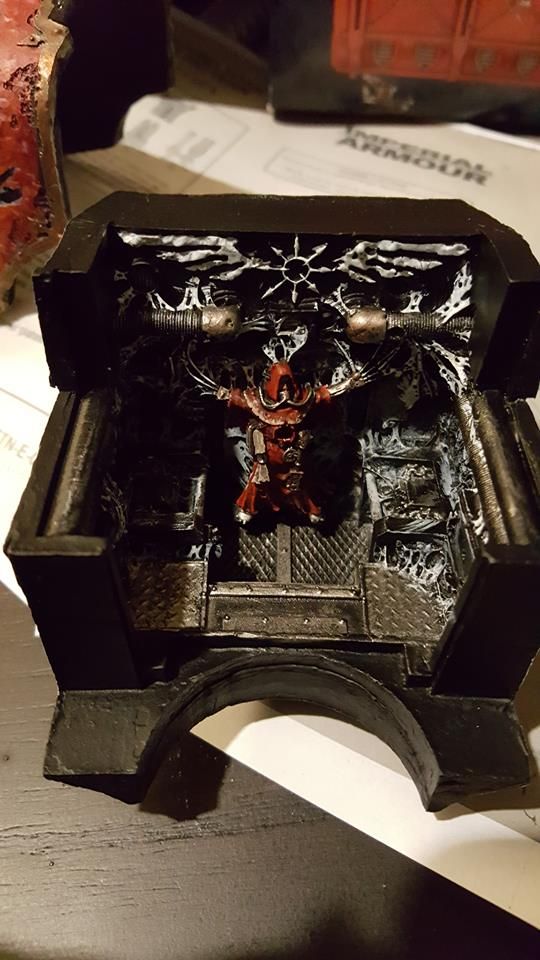 Since my other recent project has been a Word Bearers Warband that can translate with relative fluency between 30k and 40k (not perfectly, I admit) I chose legio Suturvora for the paint scheme and fluff. Bring on those shiny new ultramarines for me to kill!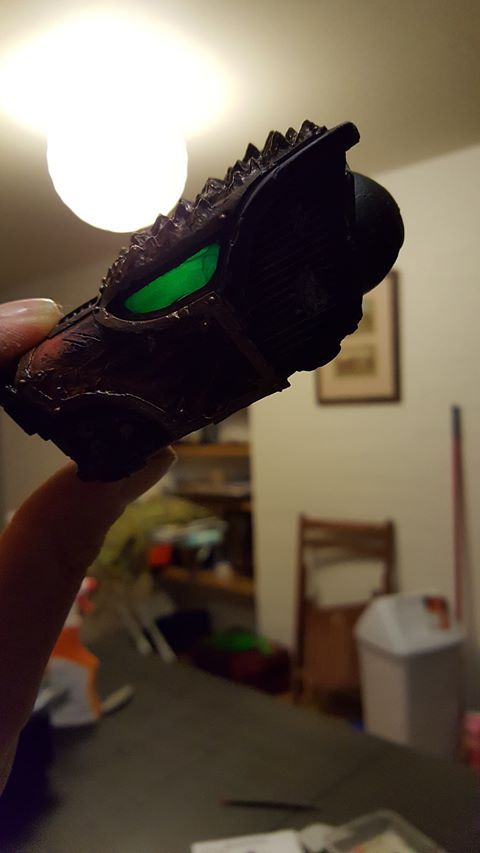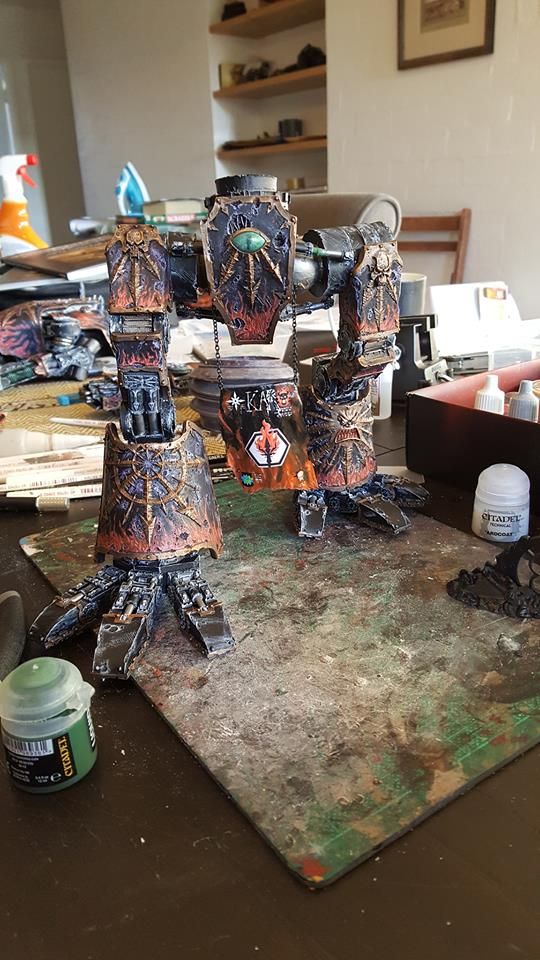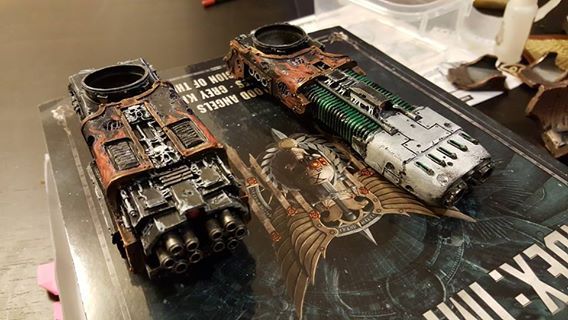 I made a major mistake gluing on the body as pictured, those shoulders are supposed to be inserted prior to this point... which meant I had to break it and re-glue it later. Doh!
I still am not sure how to get leg posing right - there just seems no good way to check how the model balances until you've assembled it. I spent a lot of hour puzzling over it, checking internet sources, etc but not finding any good means of addressing the problem... so I just went ahead.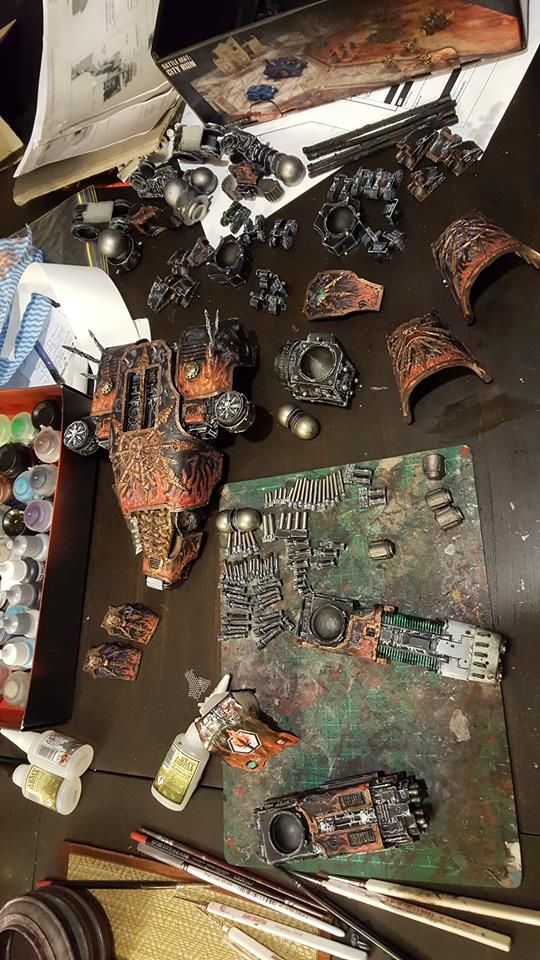 The other mistake I made was not really planning ahead so far as magnets went. I've put the project on hold while I wait for more arm magnets 20x3mm and the waist magnets 20x5mm. Should be here imminently, I hope, since I realised this error and ordered before it came to the point I needed them... only now I've reached that point and will have to do some terrain or something so I don't get too distracted!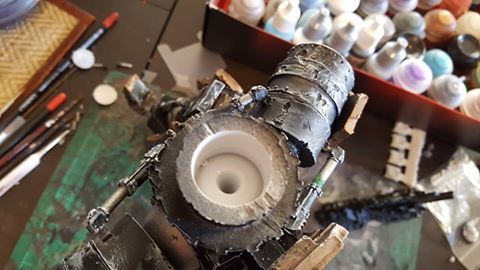 Hope you've enjoyed viewing and this is a worthy first post after a year away!
---
wow dude. I come back to the hobby and show of a half assed devastator squad. you come back and show off this.... Hats off man. I would NOT want to handle building one of these. Welcome back.
---

---
Wow dude, that is awesome!
My favourite titan in the same scheme as my titans legion from back in the day. Just wow!
---
Do you mean from Epic Titanicus when you say back in the day? If so, that's awesome!
---
Ho-leeeee shit pal that thing looks amazing. Great job!
Lower Navigation
Iraqiel's menagerie - Project Log