---
Love it
---
Quote:
"Bubbles"....?
The Old World just became a fart in the bath.....
---
That's a massive beast! Well done!
---
Quote:
That's a massive beast! Well done!
---
Quote:
Originally Posted by
Jace of Ultramar
View Post
I think Tawa is a temporal entity that exists outside of the hobby/modeling timeline. Essentially, he's the Heresy Online equivalent of a Time Lord... which is kinda hilarious and frightening all at the same time.
"God-Emperor? Calling him a god was how all this mess started."
---
@
Loli
, @
Matcap
, @
Moriouce
- Thanks guys! I'm looking at basing now, was originally thinking a desk lamp counterweight on a heavy frame should do the trick... maybe a bit of wood with sand and wrecked mechanicus buildings on it (I'd like to have some removable skitarii on it too...) and I'm just not sure if I want to magnetise it for transport purposes. Then, between drafting an posting this comment, events moved ahead...
@
Tawa
- thaaaaanks?
@
GrimzagGorwazza
the method was more or less the same as a flyer I did at the start of the year, and all credit is due to Xenobiotic for his mad skills and tutorial:
Quote:
Thanks @Nordicus! It's pretty much Xenobiotic's recipe with one minor change, instead of stippling the colours first up I applied a watered down brush stroke with a broad brush then stippled black over the top.

The basic method was -
1. Swathes of mephiston red and enchanted blue with watered down paints
2. Stipple black to tone down the colours
3. Wash with purple
4. With not-watered-down mephiston red and enchanted blue, draw star shapes on black or the appropriately coloured patches.
5. Within the star shapes, highlight with blazing orange and ice blue respectively.
6. Add some dots around areas that look too empty with these colours
7. Put a dot of white on the bigger blue stars and dots, put a dot of vomit brown on the red ones.

voila!
Working on the base for this guy now, I grabbed a 'Flexovit' cutting wheel blade (obviously not a sharp one) sized 254 x 3.1 x 25.4 since it should have the strength and density to make a good base, and only cost a few dollars. Should have thought to buy more superglue though, I'm going to be really giving that stuff a belting...
Once the titan is based, I'll be carting it off to GW for some kill team capture the titan games, and then working on my second wyvern and deathstrike. After them, my avenger strike-fighter, and then perhaps elspeth... If I can summon the courage. Did anyone used to play Heroes of Might and Magic 3? I was thinking of changing the 'carmine' dragon to an 'Azure' dragon like in that game...
---
Last edited by Iraqiel; 08-27-15 at

02:21 PM

.
---
One titan based and ready to rock. Still a bit concerned about the forward weight, I suppose time will tell how strong the aruldite bond at his feet is.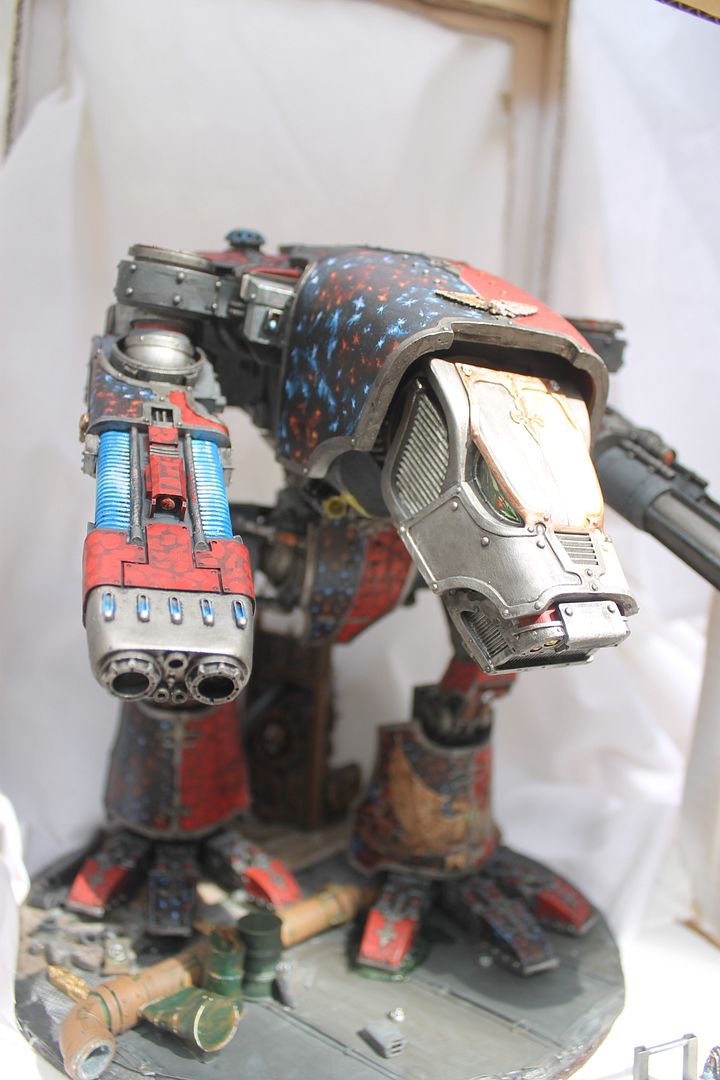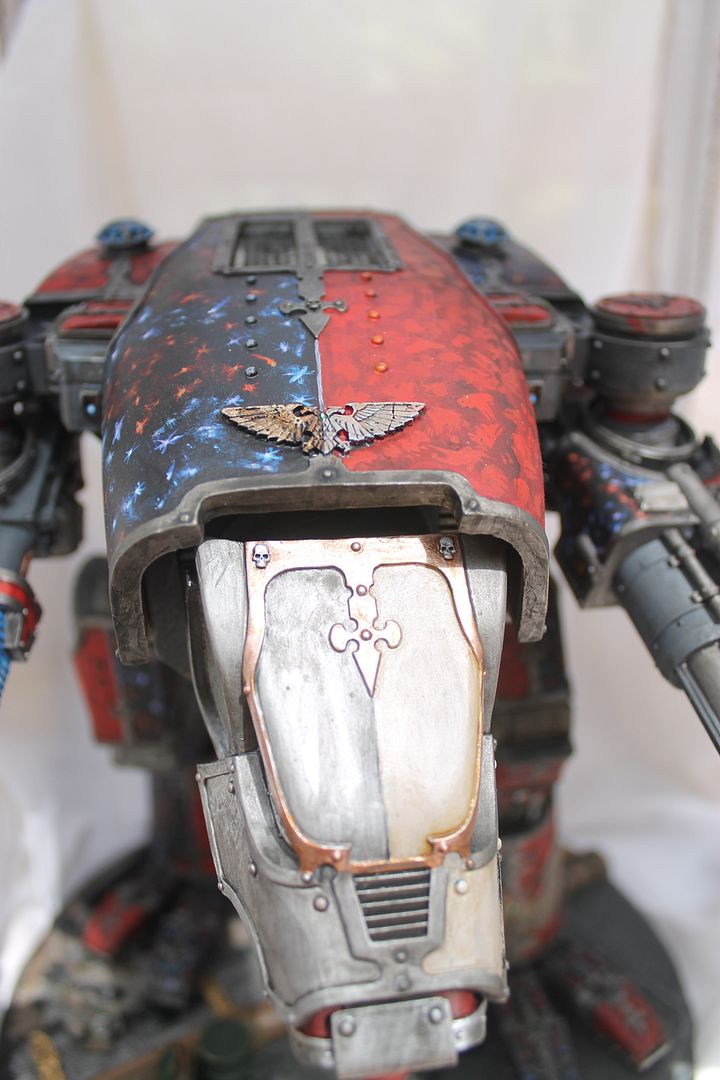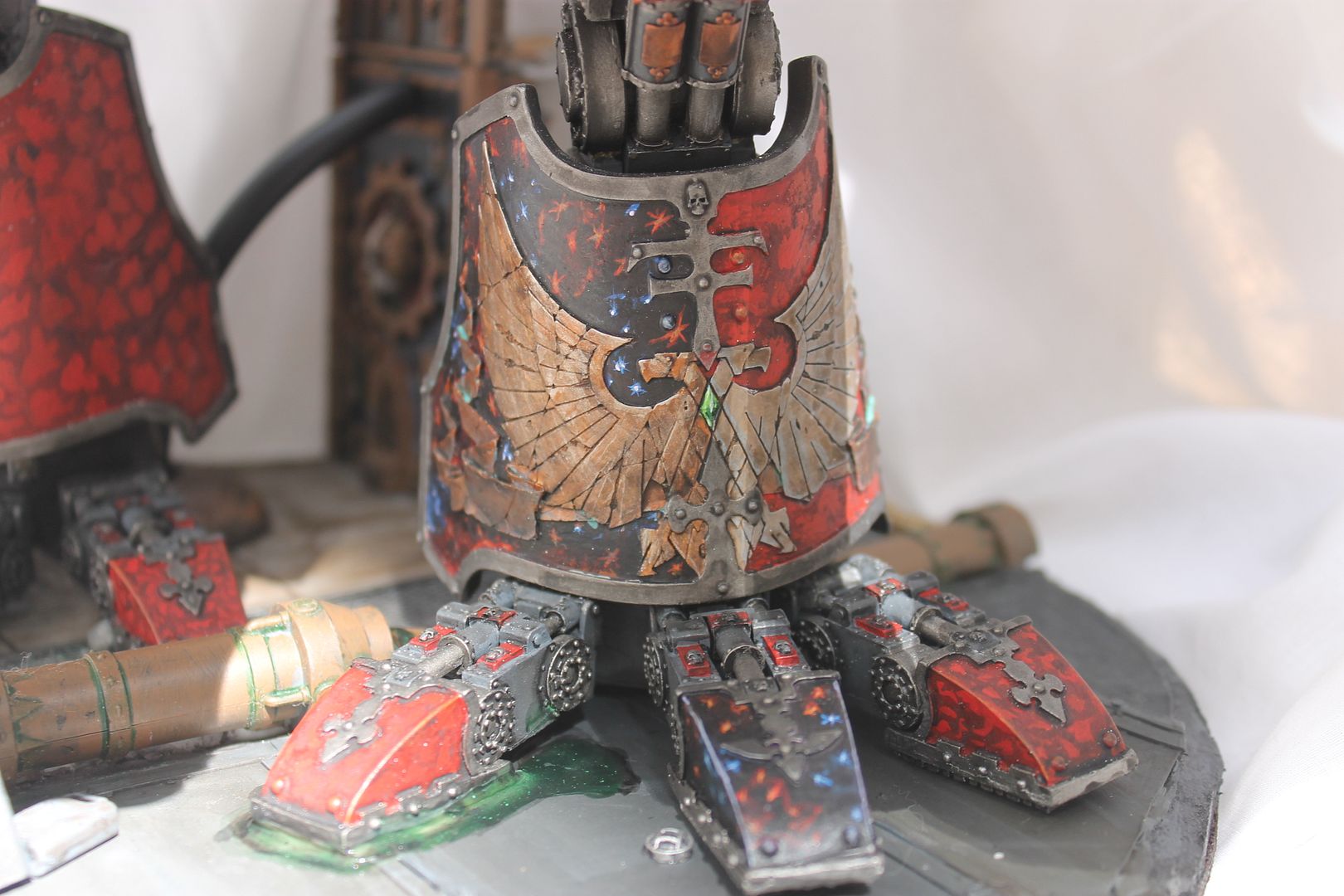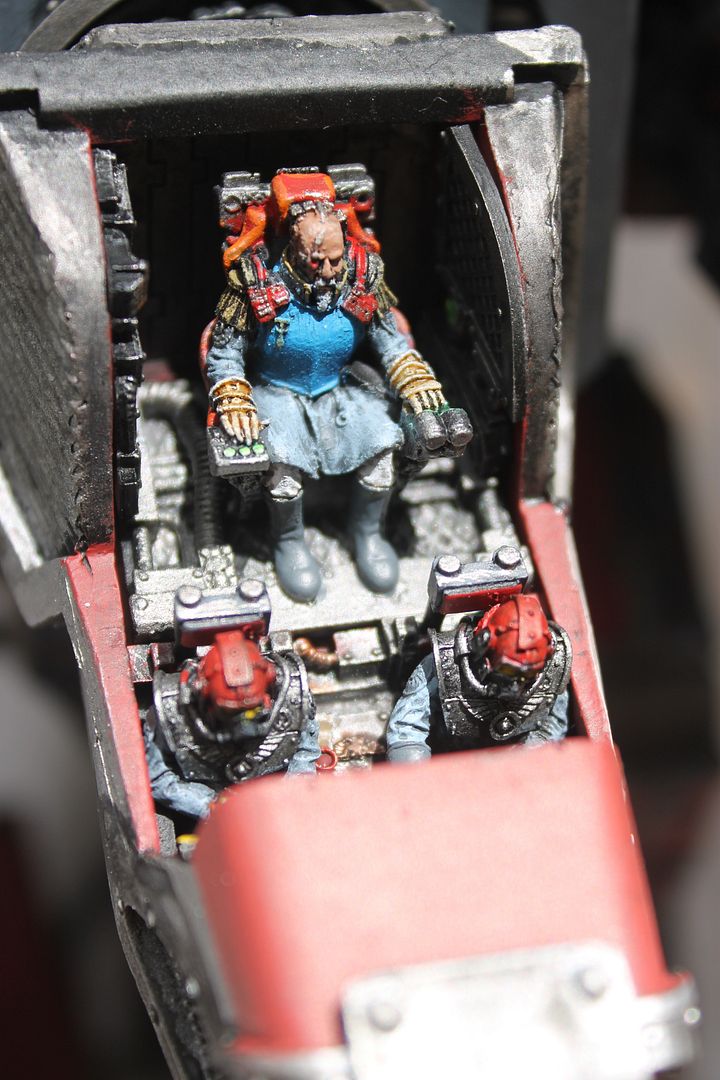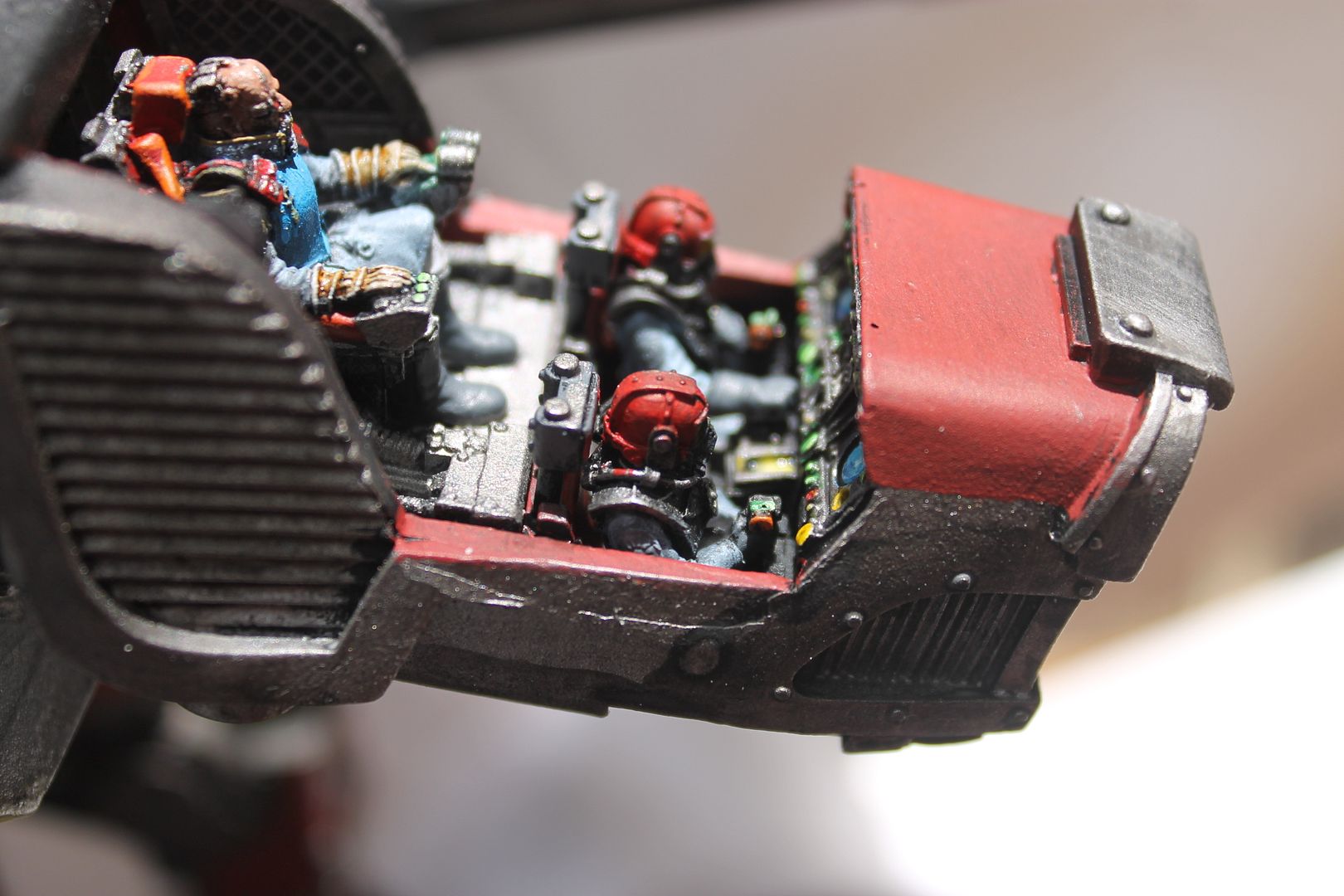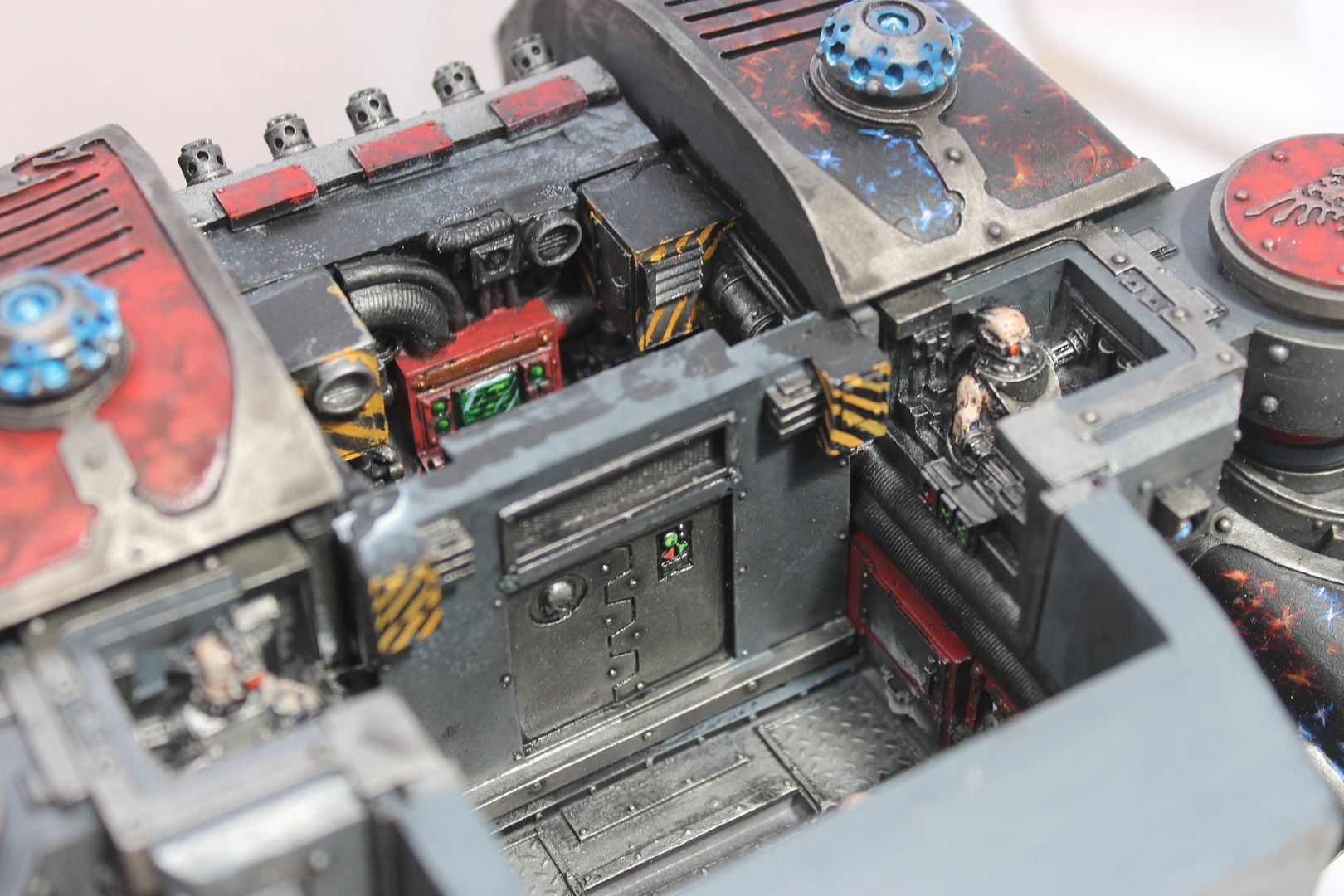 About half done on my wyvern, which will bring my squadron up to two. Played two games against necrons yesterday, first long edges, then short edges. Amazing how much difference it makes getting an extra turn of shooting - and my knight made it into base contact on his charge for the second time ever!
---
The base looks great here Iraqiel. You've araldited it to the base but did you add any extra pins to it if not i'd go up through the base with a 2 or 3mm bit, through the base and into the foot. It's glued down now so shouldn't move when you're drilling and it'll just give you that little bit more peace of mind. Though i guess you would be looking at a power drill to get through that cutting wheel so it might not be worth it.

You said about us playing an apocalypse game before but if you carry on at this rate I'll be massively outnumbered. That's not a feeling orks like.
---
Well, got another Wyvern Mortar Track completed, which is great news for the greenskin front where our plucky imperial guardsmen have been sorely tried by the irrepressible foes of late.
On another front, the Zazyrians went into battle against the Necrons twice this weekend. The first saw everything going wrong, with reserves not arriving, Knights failing every single shield save and the extreme winds playing havoc with the large amount of cannon shot, rocket artillery and mortar rounds flying over the table - necrons got across the table and seized a solid 4-0 victory.
The second game was much different, as everything was kept the same bar deployment and mission. With short edges and purge the alien, the tables were turned on the necrons, who were slowly beaten into scrap by the long ranged fire, and who lost a full ten blade-bearing lychguard to the Imperial Knight. It was only the appearance of the C'Tan and dogged perserverence of the Overlord that allowed them to salvage some dignity, driving off both veteran squads and destroying the knight on turn 6.
Now that the Titan is done and the mortar track is ready for action, I've got another project out ready to start the September Army Painting challenge with tomorrow - the Avenger. I'm thinking of doing a stuka pattern on it on top, with my space pattern on the undercarriage again like the thunderbolt to keep it in squadron colours.
To celebrate my titan's completion and since I couldn't get anyone to play apocalypse at short notice, I've set up a killteam game in the local GW - seize control of the titan!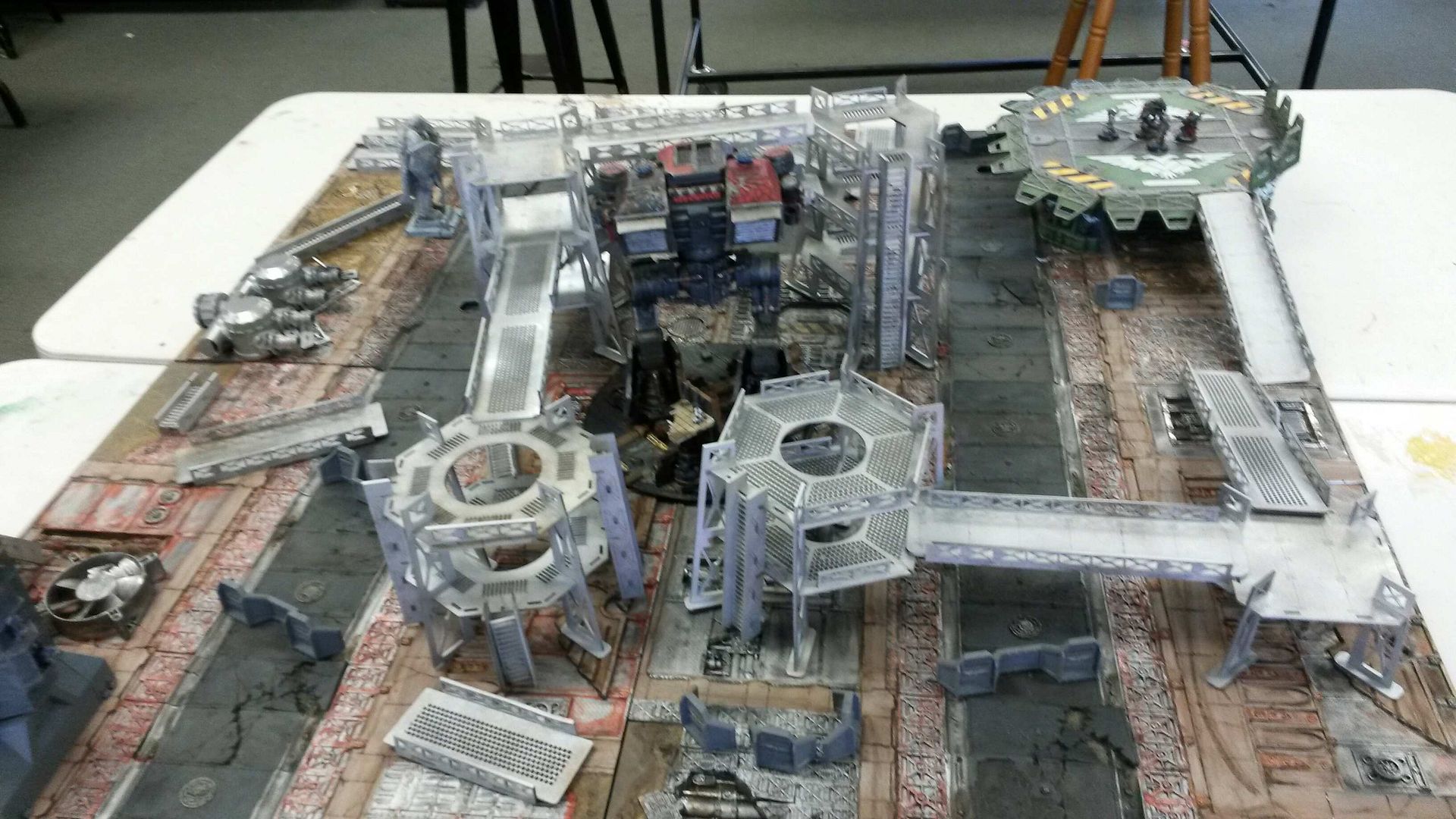 Apologies for camera quality, or lack thereof. My DSLR has been having issues such as me losing the charger or not having it handy... totally not my forgetfulness at fault here, oh no.
Lower Navigation
Iraqiel's menagerie - Project Log