---
I tend not to worry about the sexual preference of my Knights, but thanks for the link! There are certainly some detailed looking things there, I very nearly bought some arthurian banners and brettonian knights on impulse then!
Quote:
Really like your inquis razorbacks, that colour scheme is very nice
Thanks Varakir, it's nice to hear praise from someone with vehicles as radical as yours are! The full army shot will have to be when I get back home, I'm just about to go away for seven weeks.
---
Well it sure has been a while - seven weeks almost to the day now. Despite what life throws at me, I've managed to get all the Grey Knights bar one teensy conversion done, with:
Another ten man Strike Squad complete and looking (by now) homogenous with the rest of the army.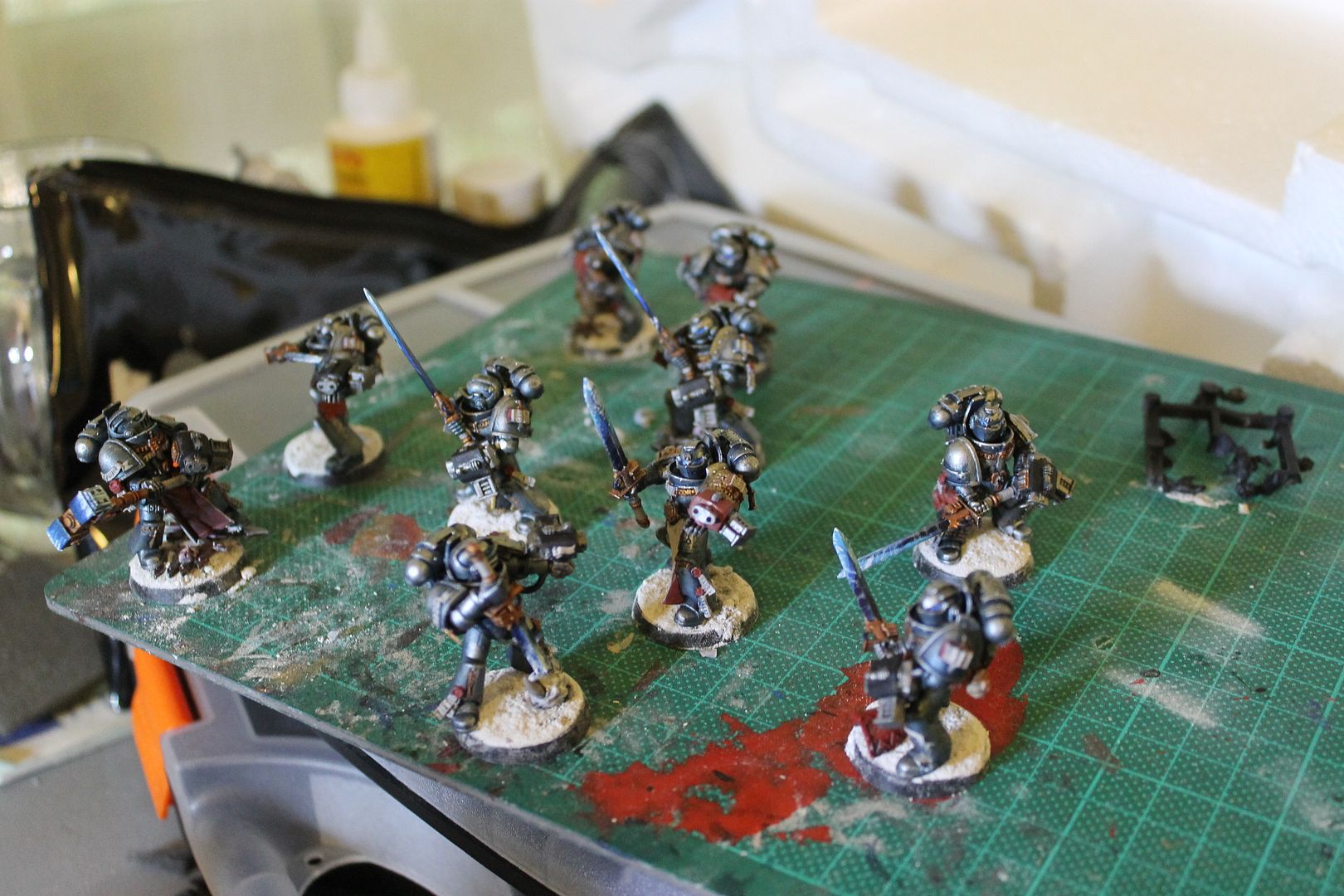 And then the last miniature of the lot (again, bar a conversion... and maybe two incinerator bearers and a hammer wielder in the future to flesh out my purgation squad capabilities...) a mighty Grey Knight TechMarine!
In various stages of assembly...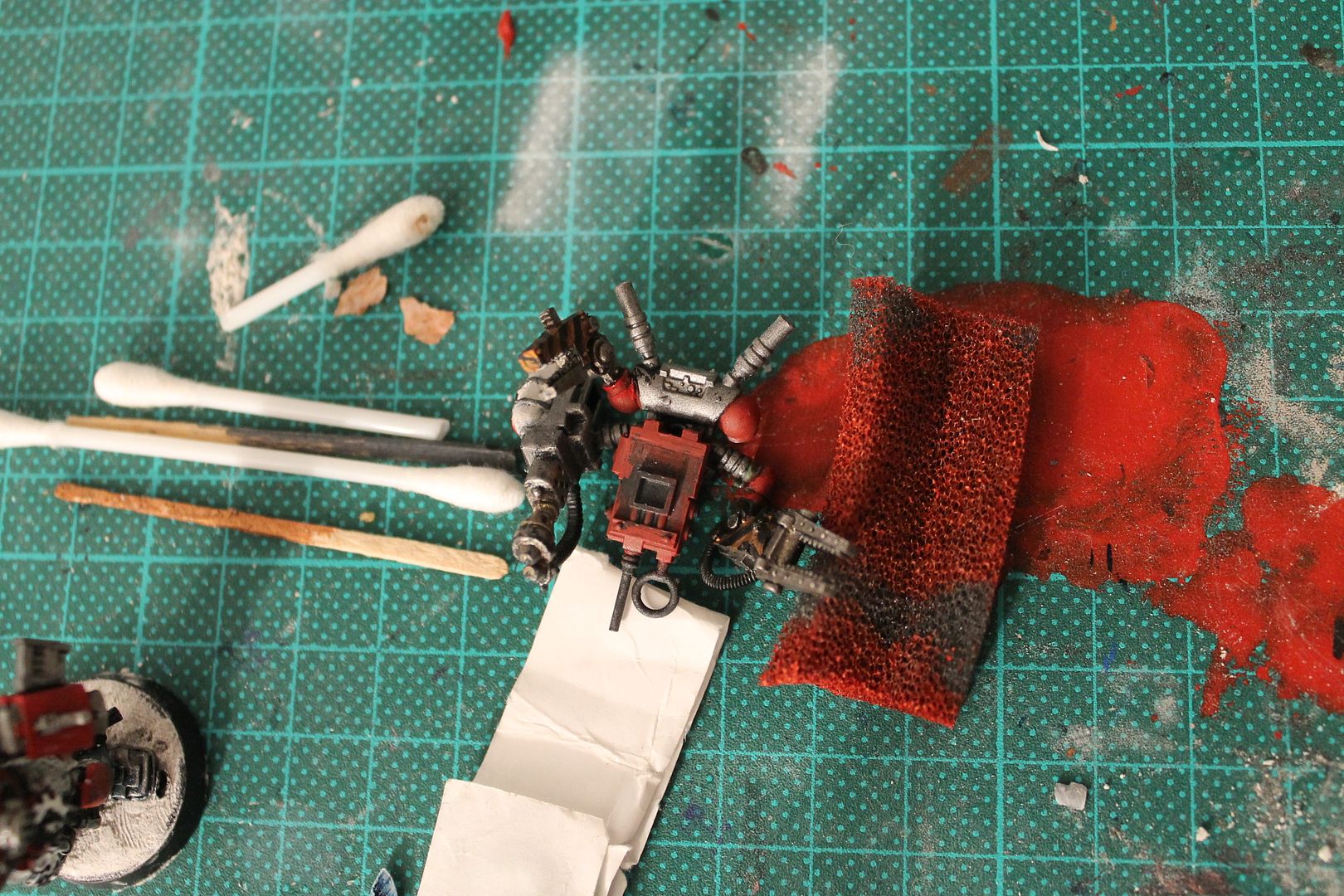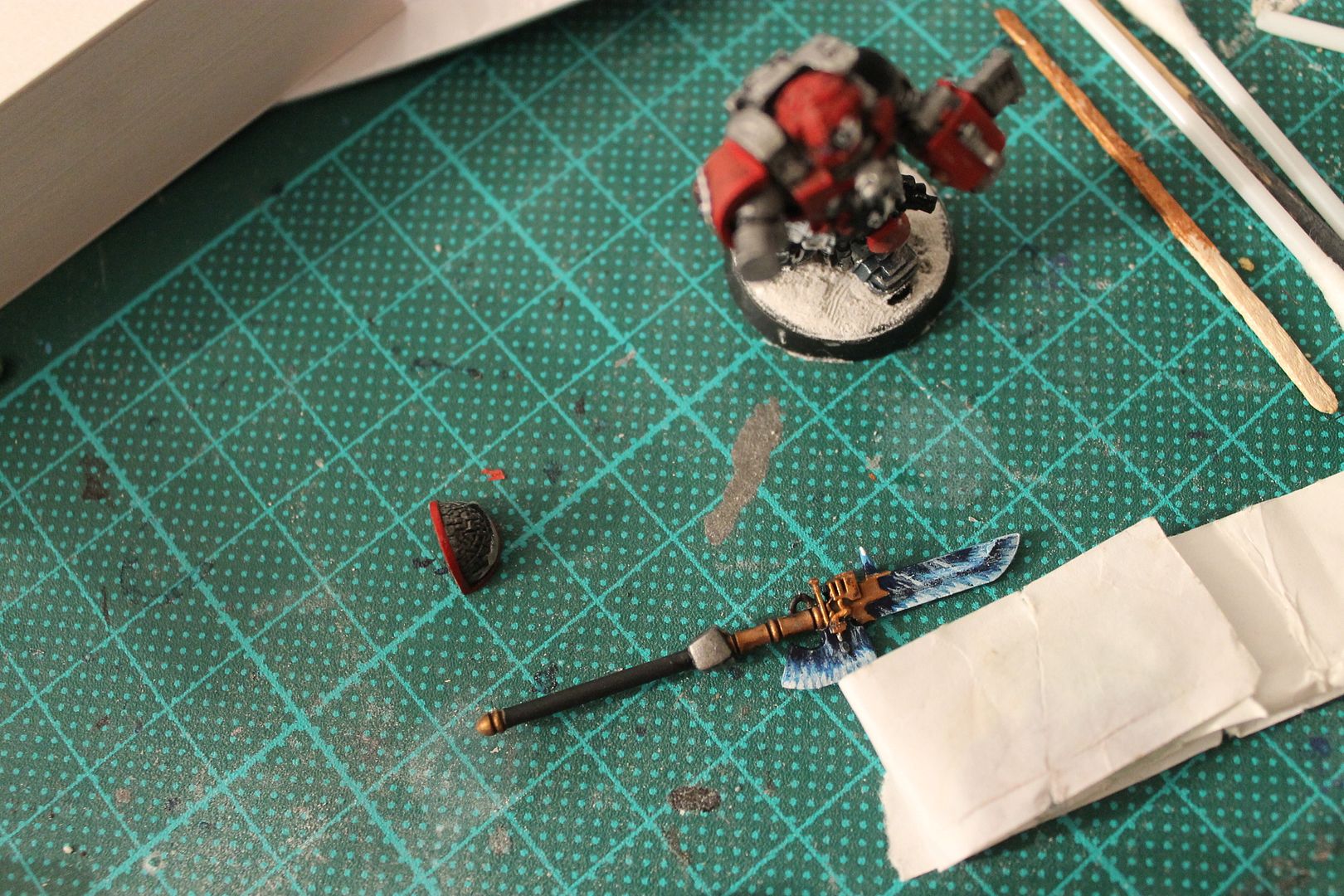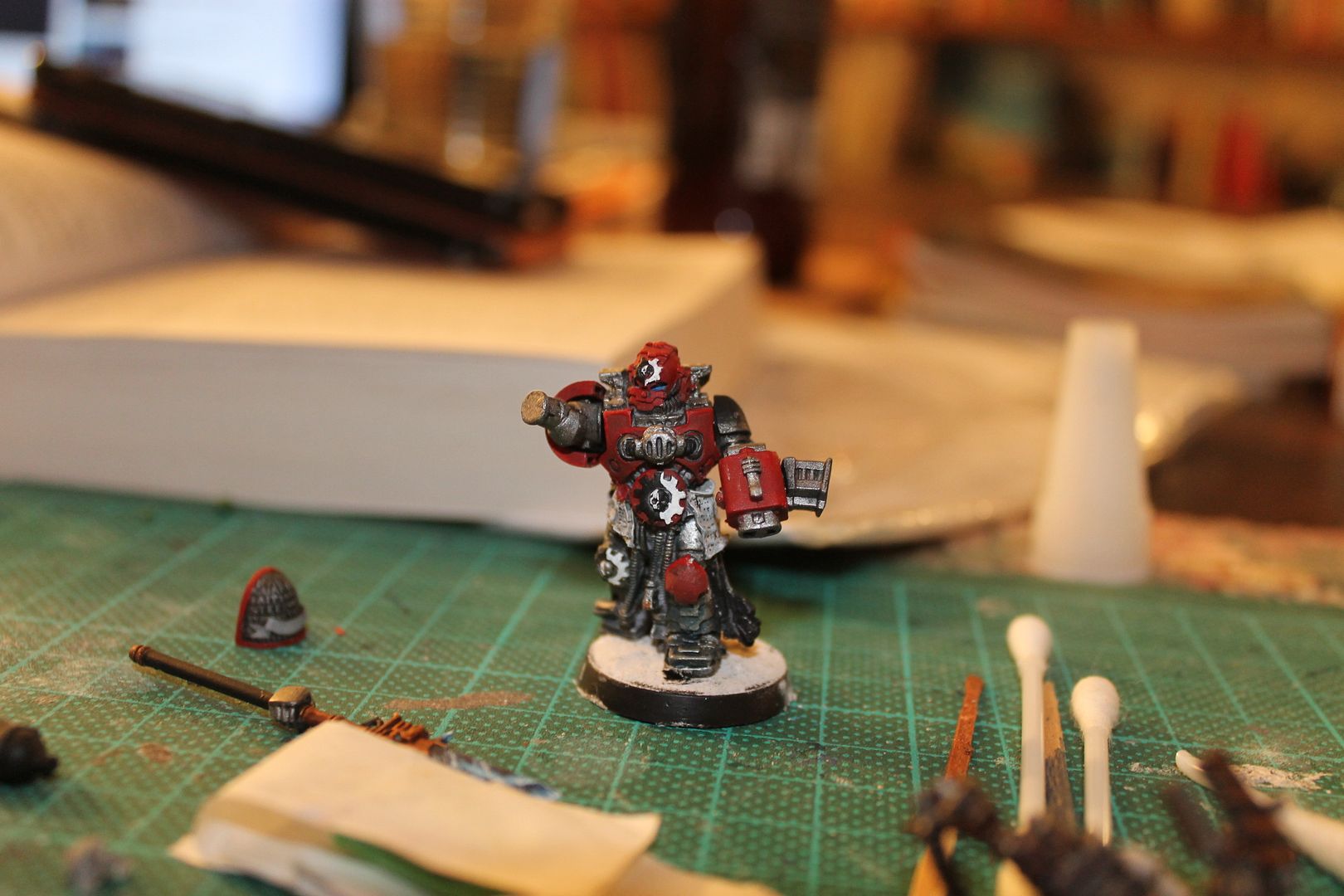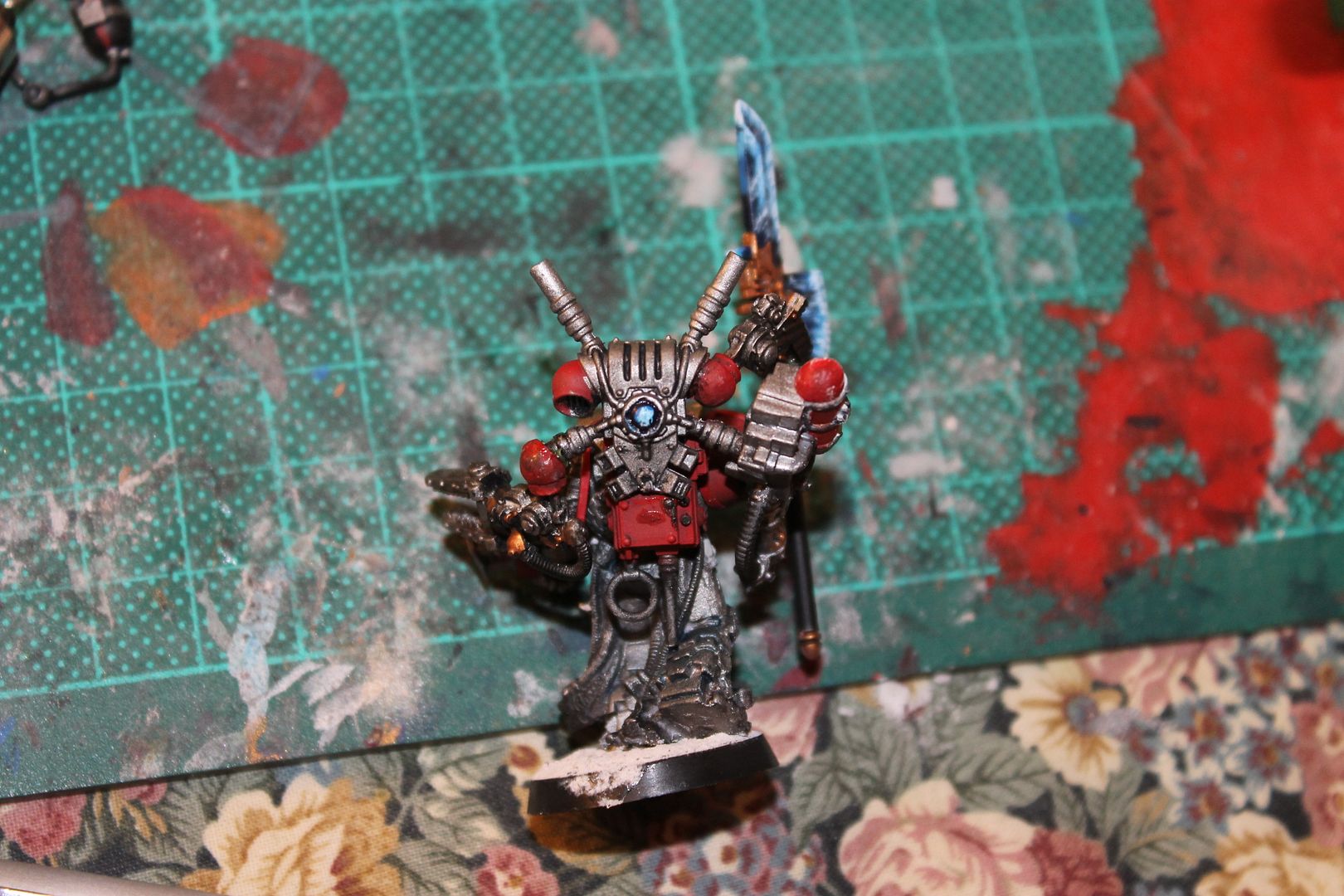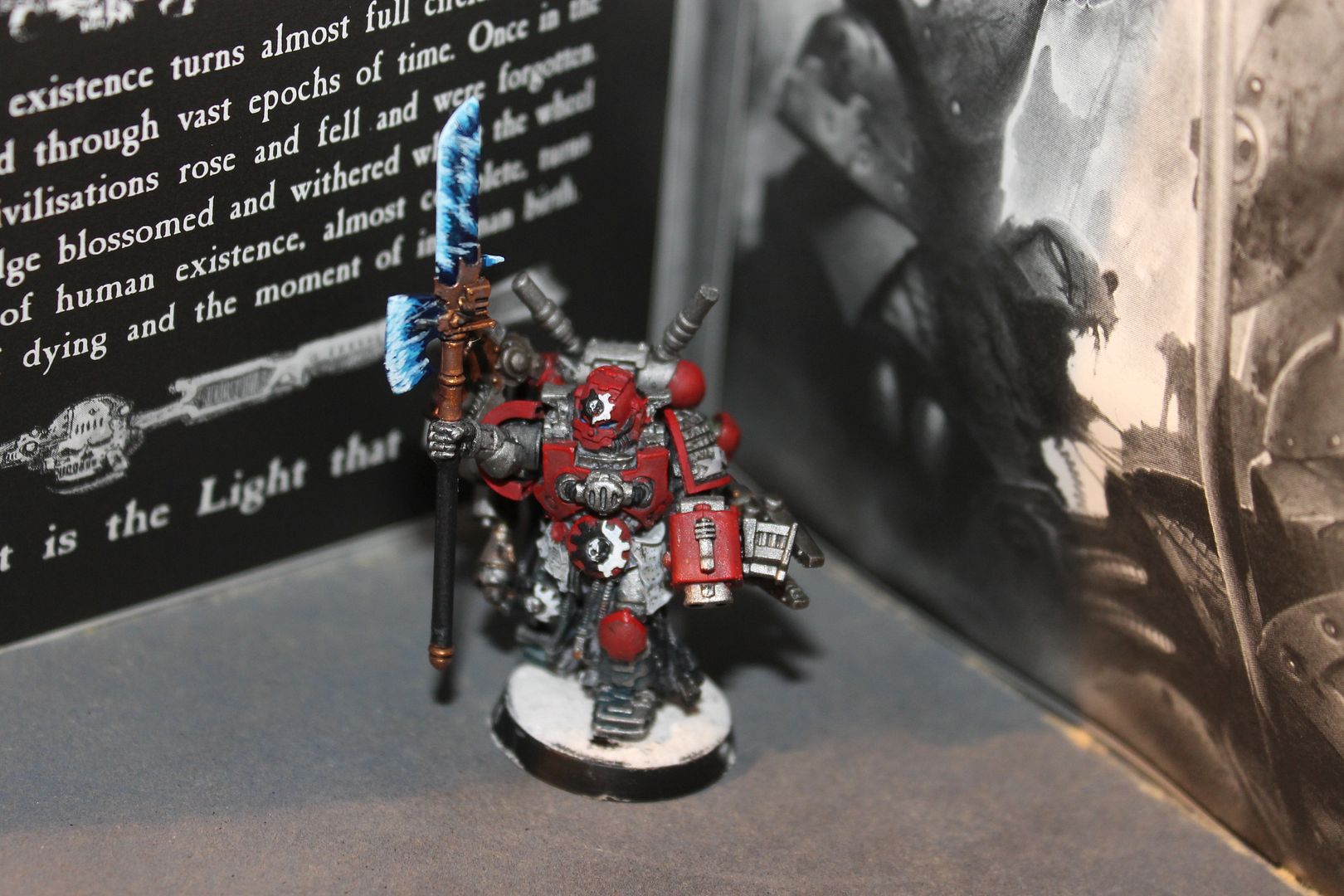 Now, after a quick conversion to fix up a second assault cannon razorback, I'll be back into building up my Astra Militarum Guard Battlegroup!
---
thats one hell of a nice conversion good job on that, and creative use of the IG vox backpack xD
---
thats one hell of a nice conversion good job on that, and creative use of the IG vox backpack "xD__________________"

Thanks mate! More like IG vox bumflap now, unfortunately for it...
---
That is a meaty looking techmarine
I like the fact he is slightly more refined than the standard SM Tech, fits nicely with the grey knights aesthetic.
Squad also looks very good - keep it up mate
---
My Salamander Logs & Army Showcase:
The Ashbringers 3rd co.
:::
Into the fires of Battle
:::
Army Showcase

Currently Painting:
Landraider Redeemer
---
Really nice work on the force weapon in particular and a dam good conversion. + rep.
---
Great plog, wished I had checked it sooner, that tech marine is on the ball mate, cookies all round, I need to get a grip and update my own plog
---
---
Meant to leave a comment a while back when you first posted but not sure why i didn't. that tech marine is phenomenal. It is very well represented. +rep to you
---

---
With the return to my IG army I have opened a long held valkyrie box and bought the Tempestus Storm Scions box, meaning I've had a lot of sprue clipping and the like to do!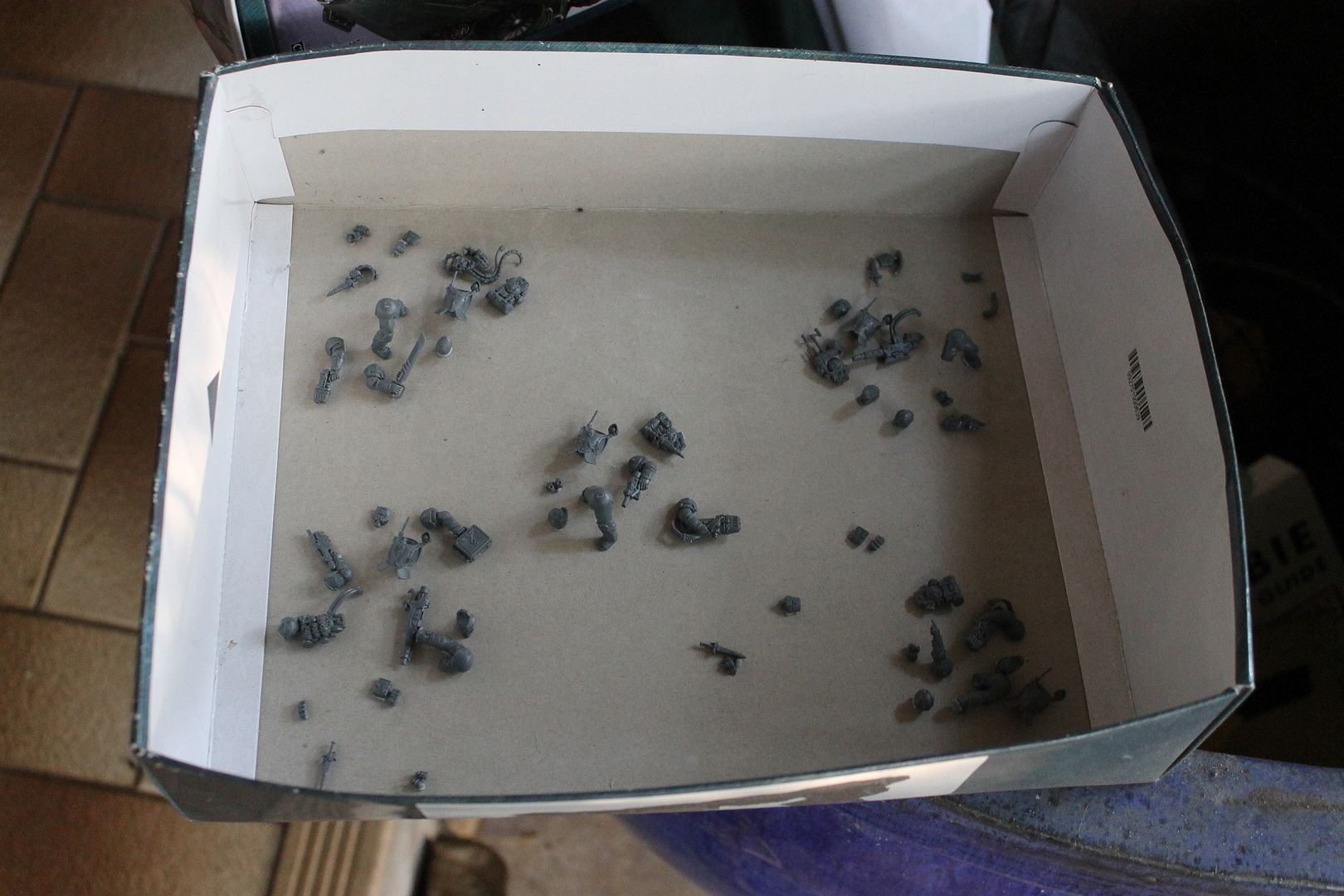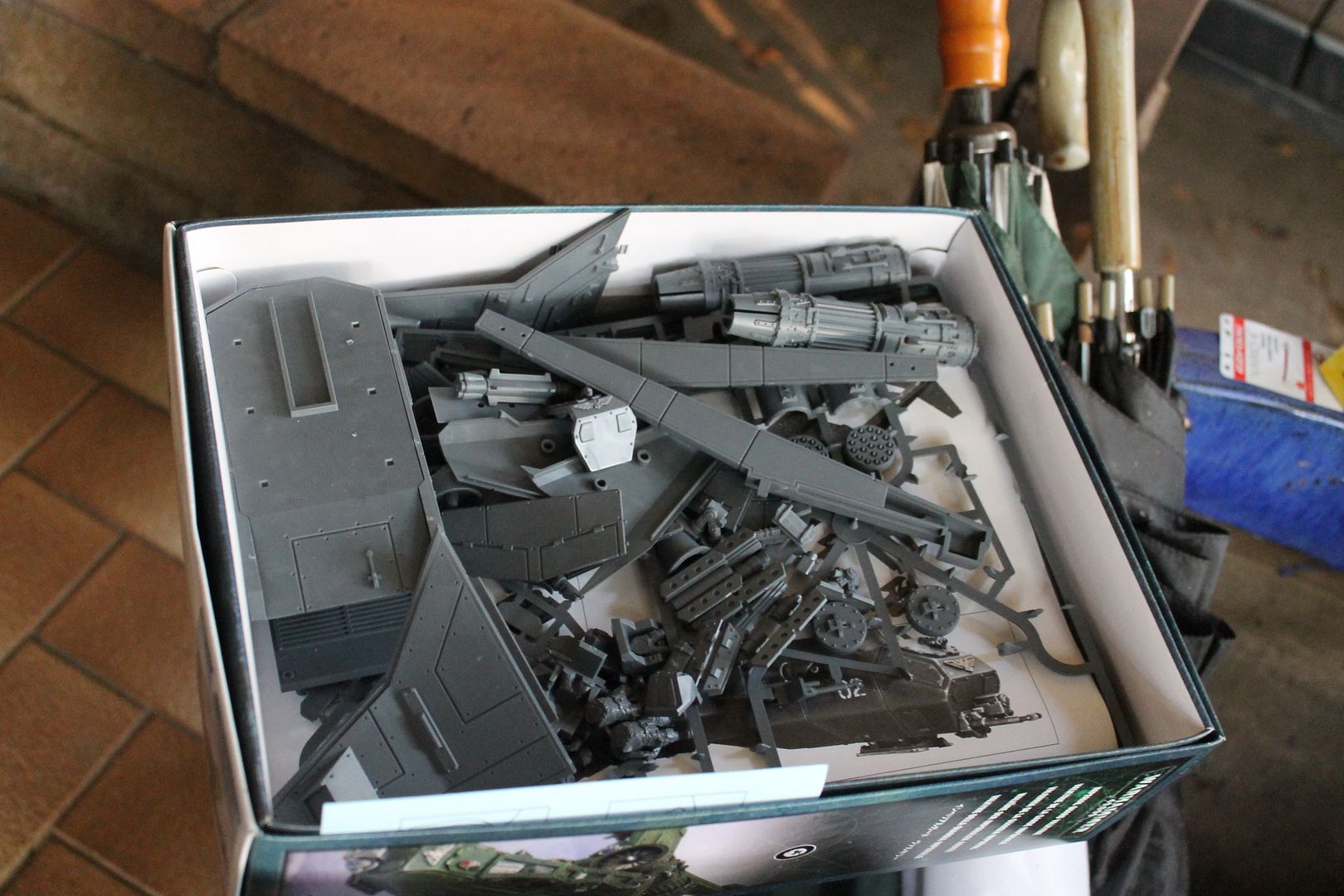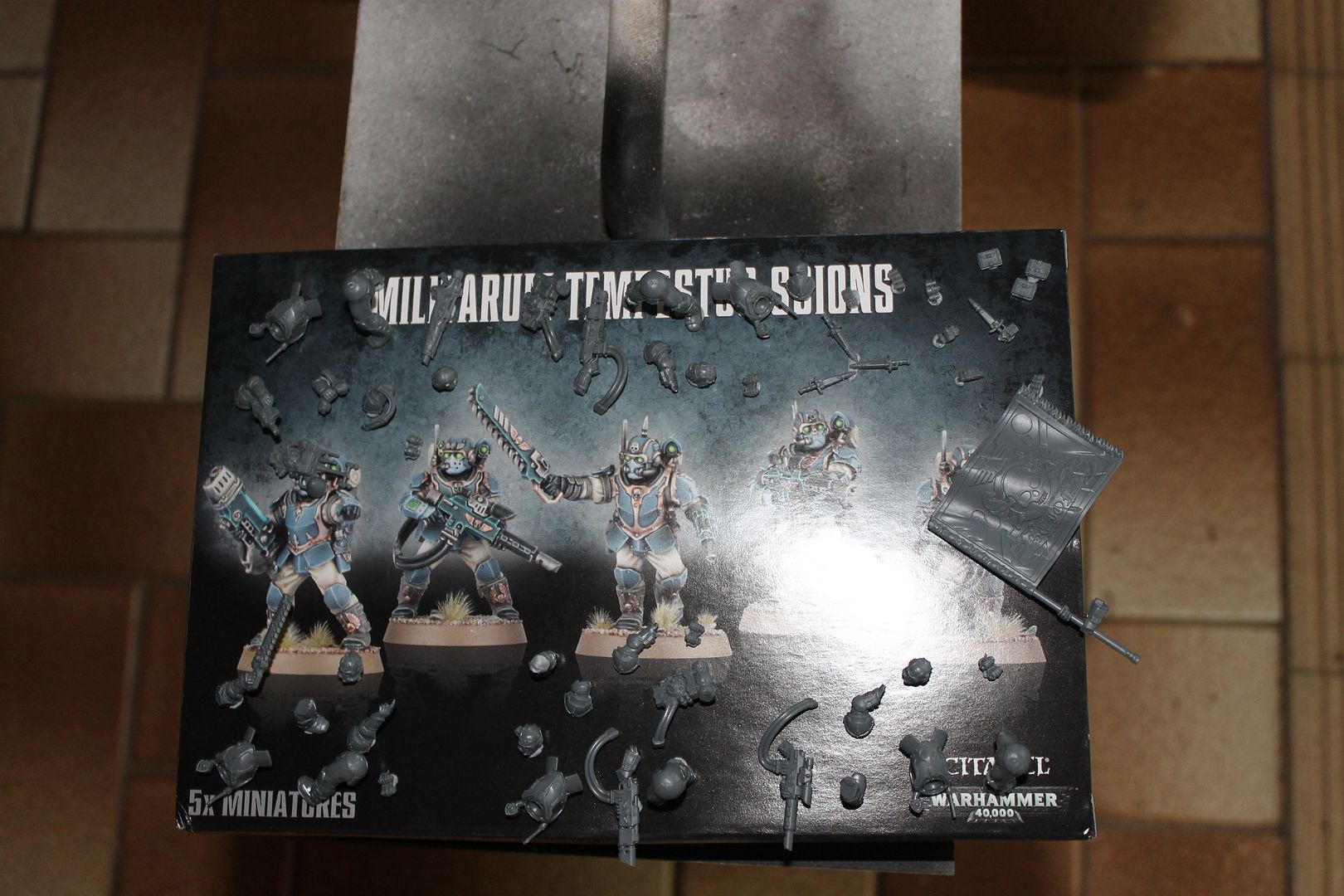 Consequently, I find myself with 30 scions to do (5 as a command squad for my Inquistorial Storm Troopers), Two tauroxes, another new commissar (on to the pile of commissars he goes) and what will be a pair of vendettas. While I won't spend the time drawing up a huge list of what my tri-company based Battle Group is planned to look like, what I'm thinking for this list is:
CCS with plasmas in Valkyrie (got troops, no Valkyrie)
2x Vets with plasmas in Valkyries (Got Valkyries painted, troops unassembled)
1x Bullgryns with Slabshields in Valkyrie (Got troops, no Valkyrie)
1x Tempestus Scions Command in Vendetta (Got troops, no aircraft)
2x Tempestus Scions in Vendettas (working on this now)
2x Vulture Gunships (Got one done, one is in the mail)
2x Commissars (to be assembled)
2x Primaris Psykers (not owned)
Not so many heavy weapons, I'm going to need to have the flyers stay alive to provide that - not that there aren't enough of them.
I may also add Forgeworld Aeronautica Imperialis fighters and bombers to support the list - I've always wanted a marauder...
Anyway, WiP shots of my toothless transports - toothless until my forgeworld conversion kits arrive, anyway.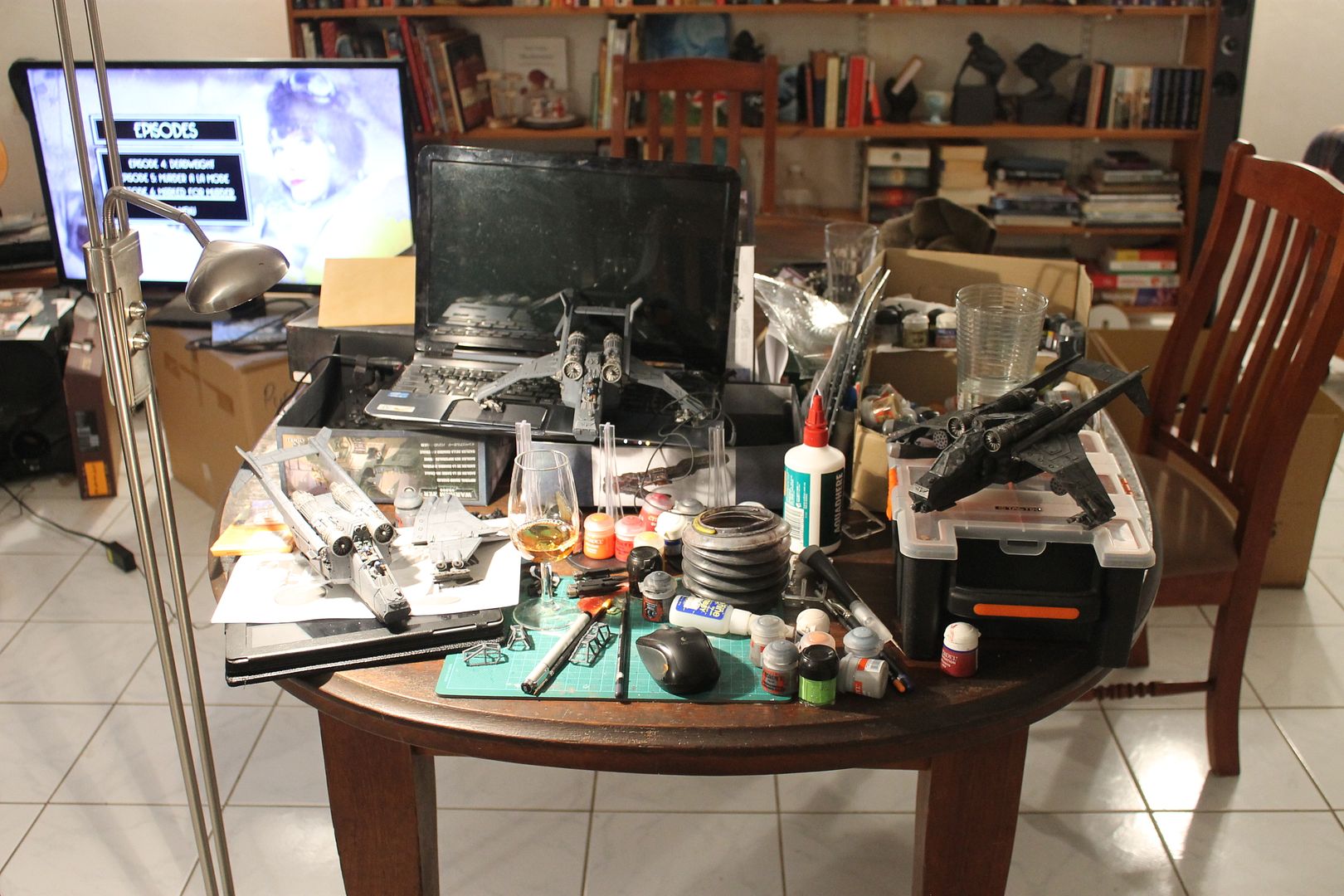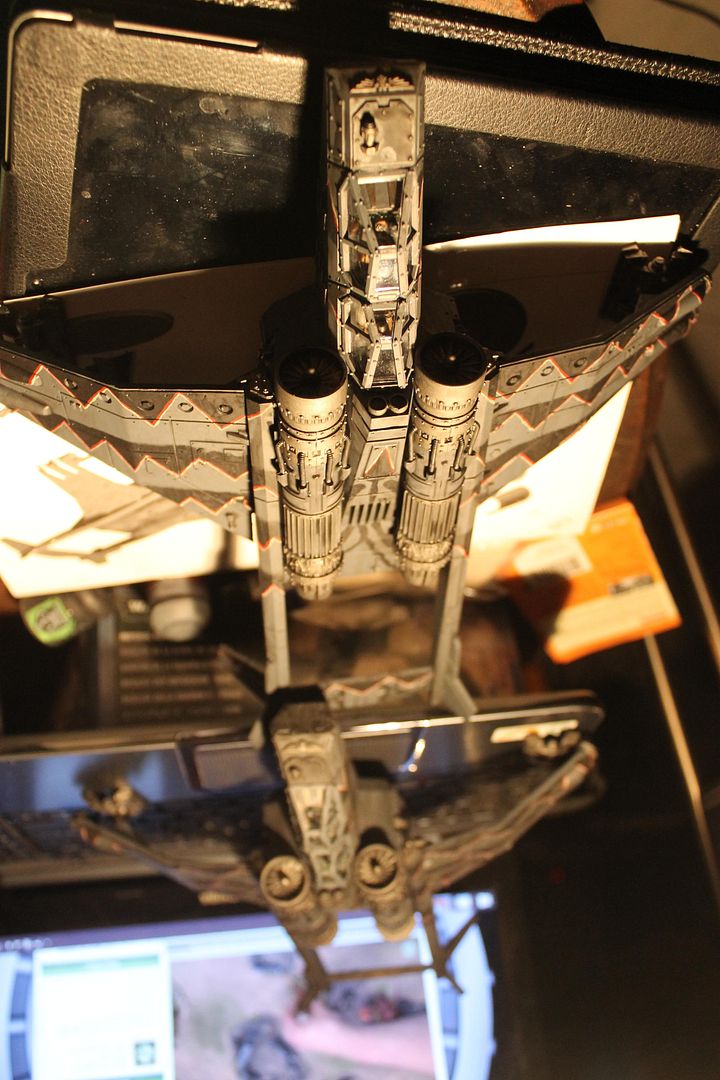 Also, my lovely lady helped me set up a table the other day, and a friend gave me a hand painting up the imperial strong point tile.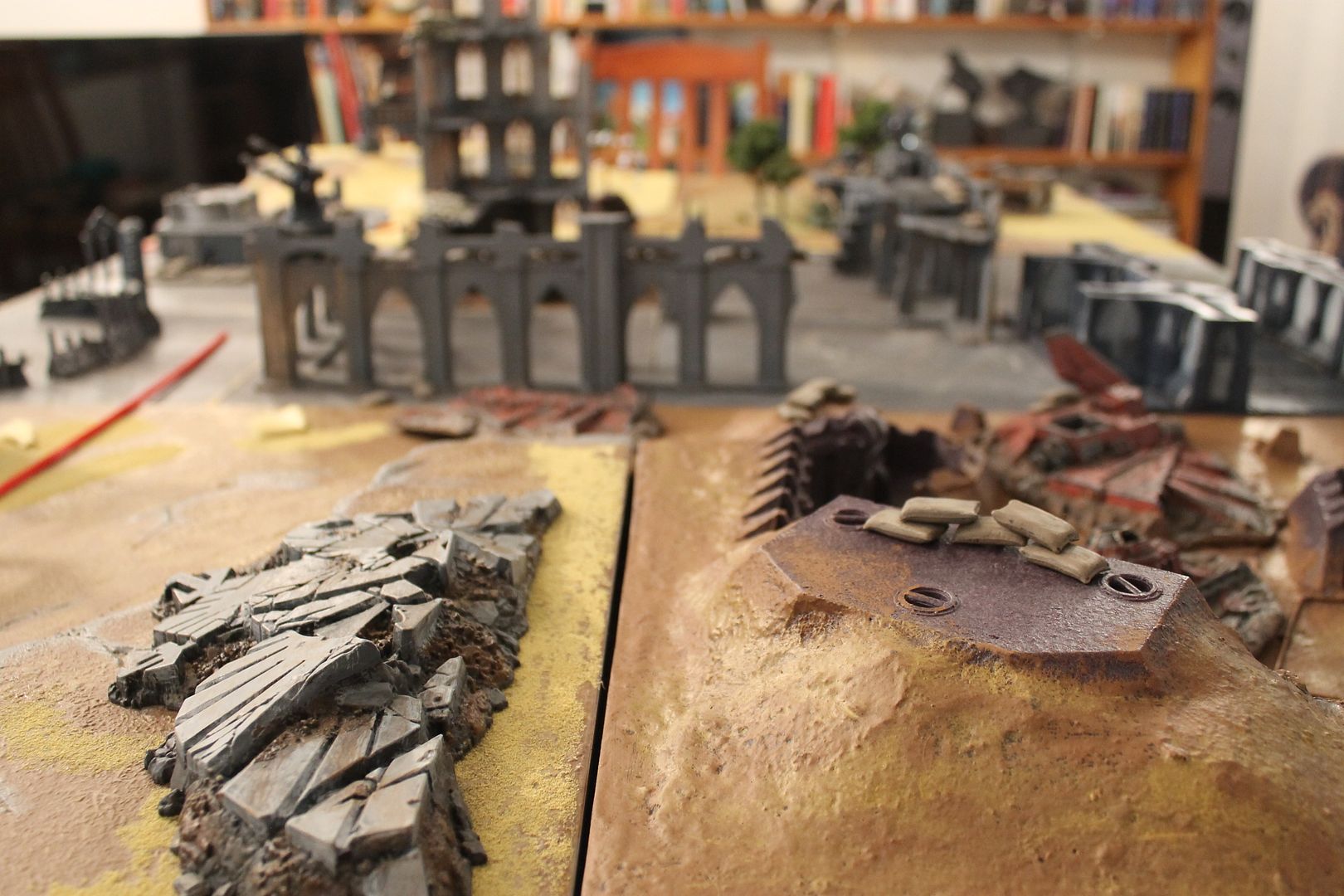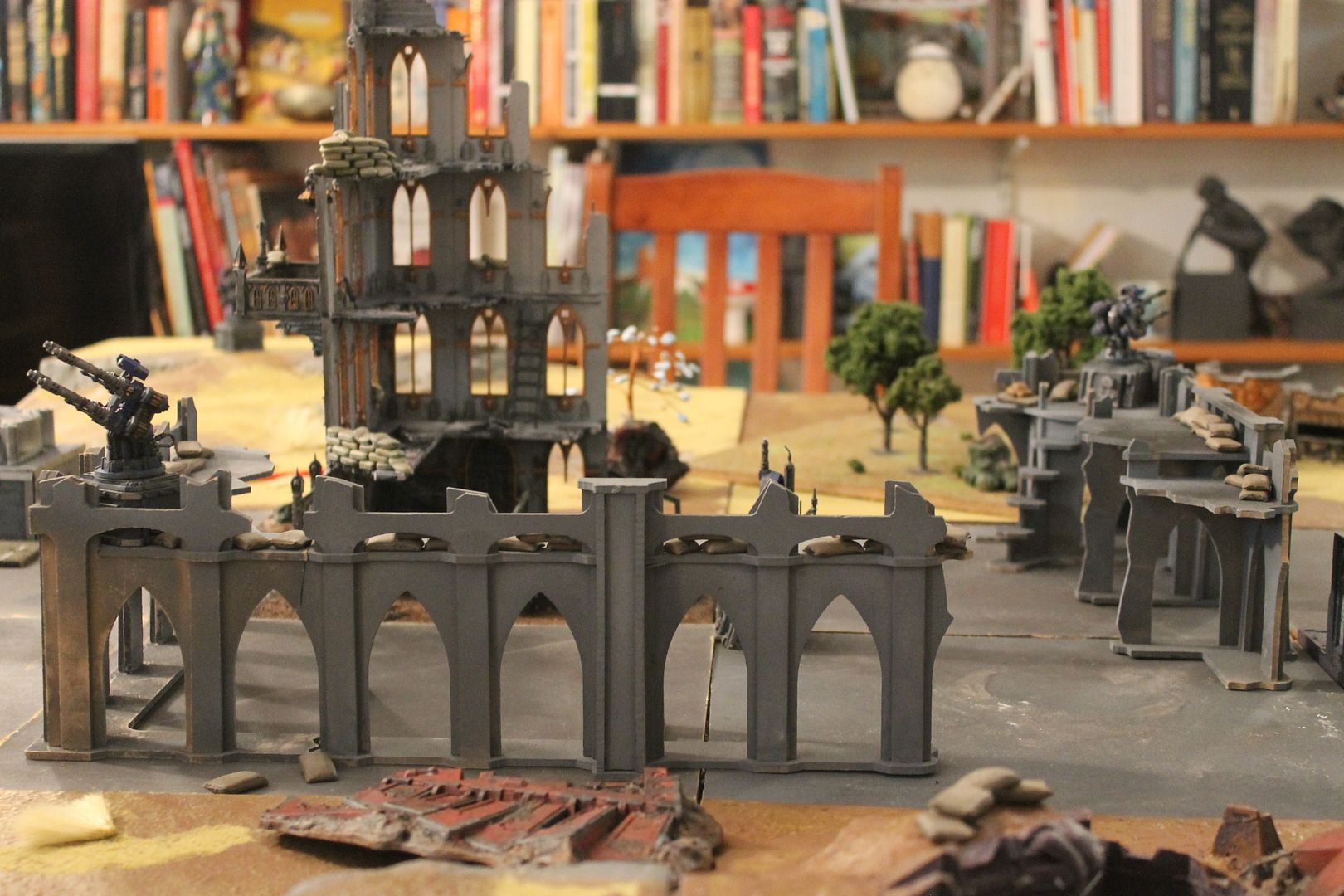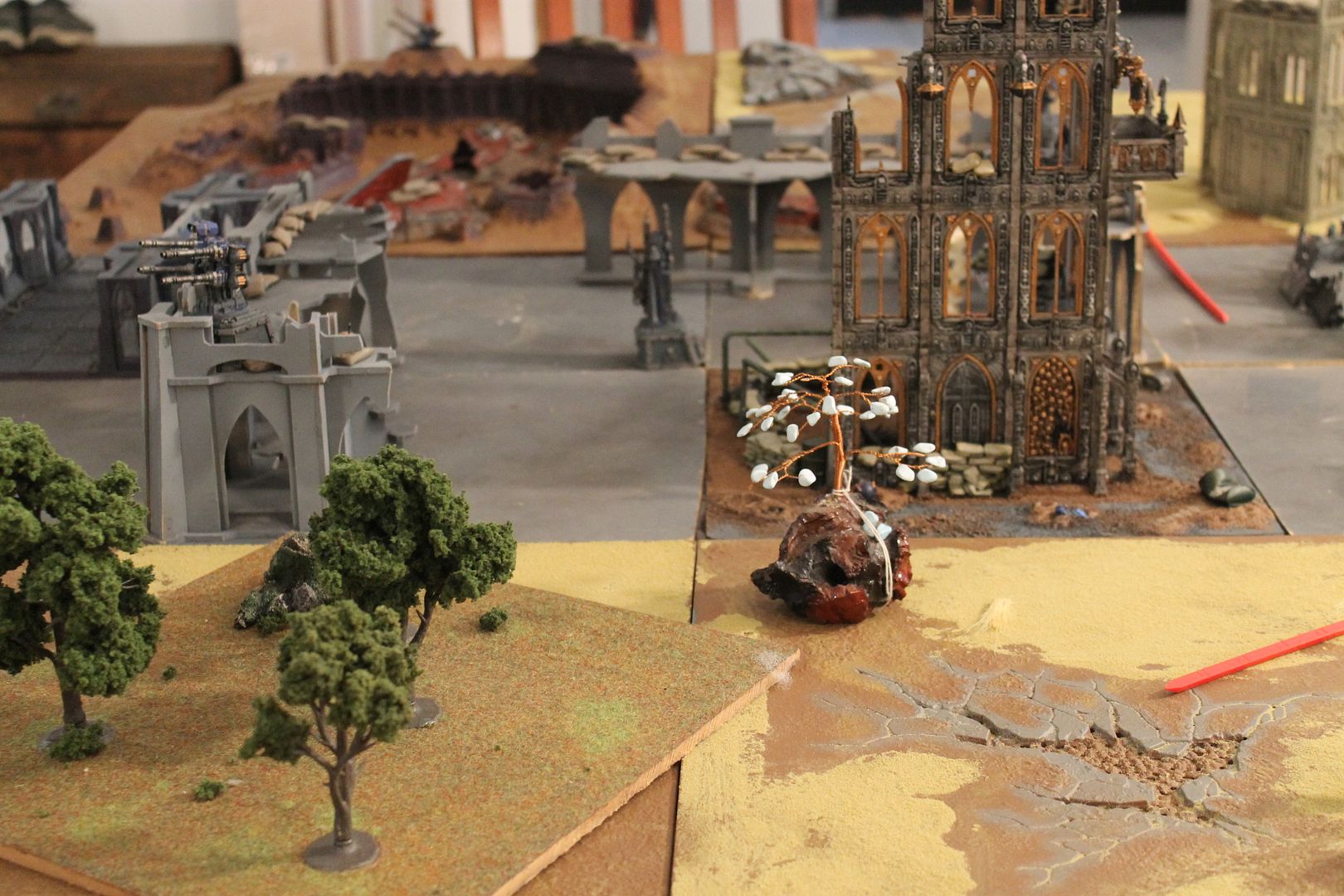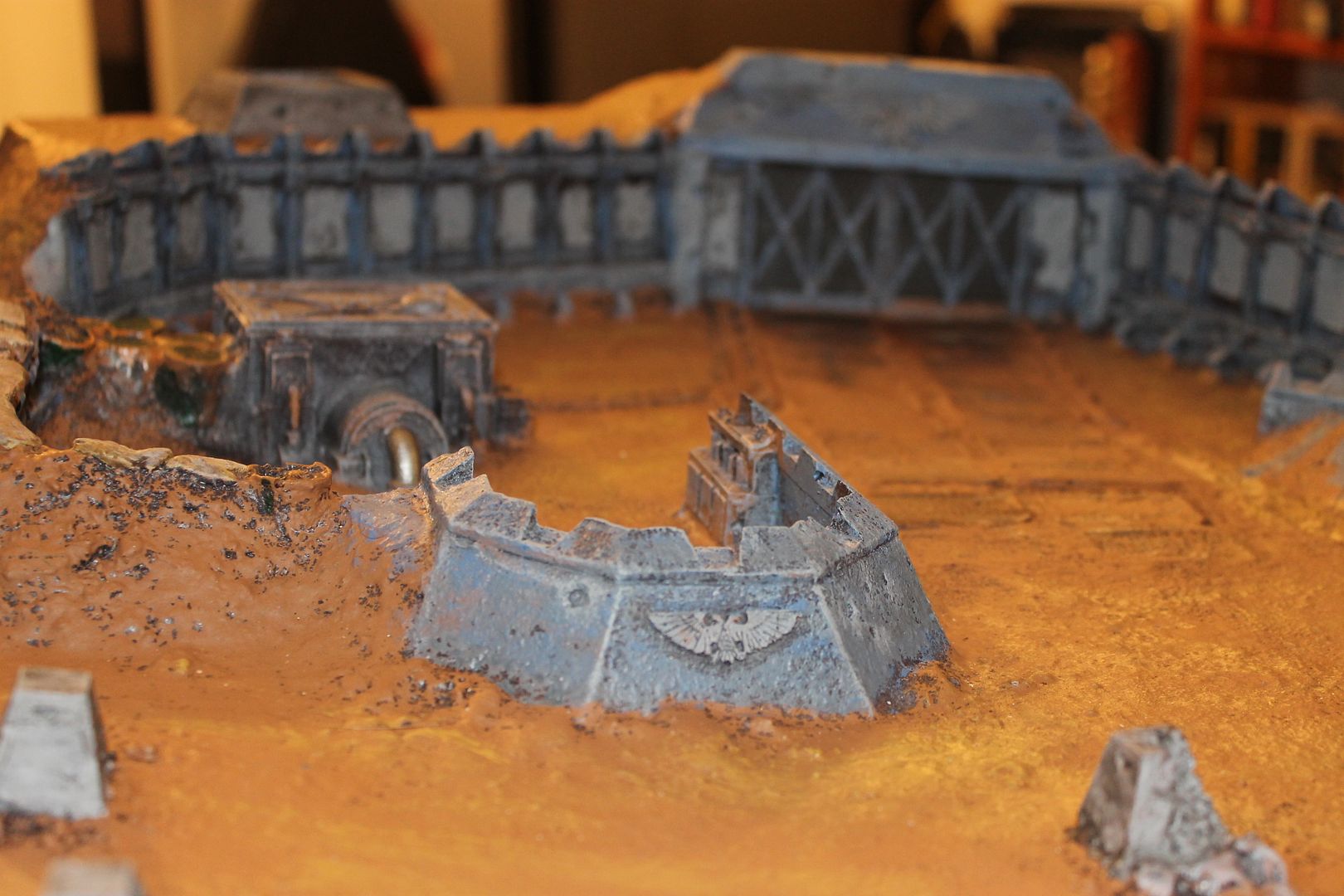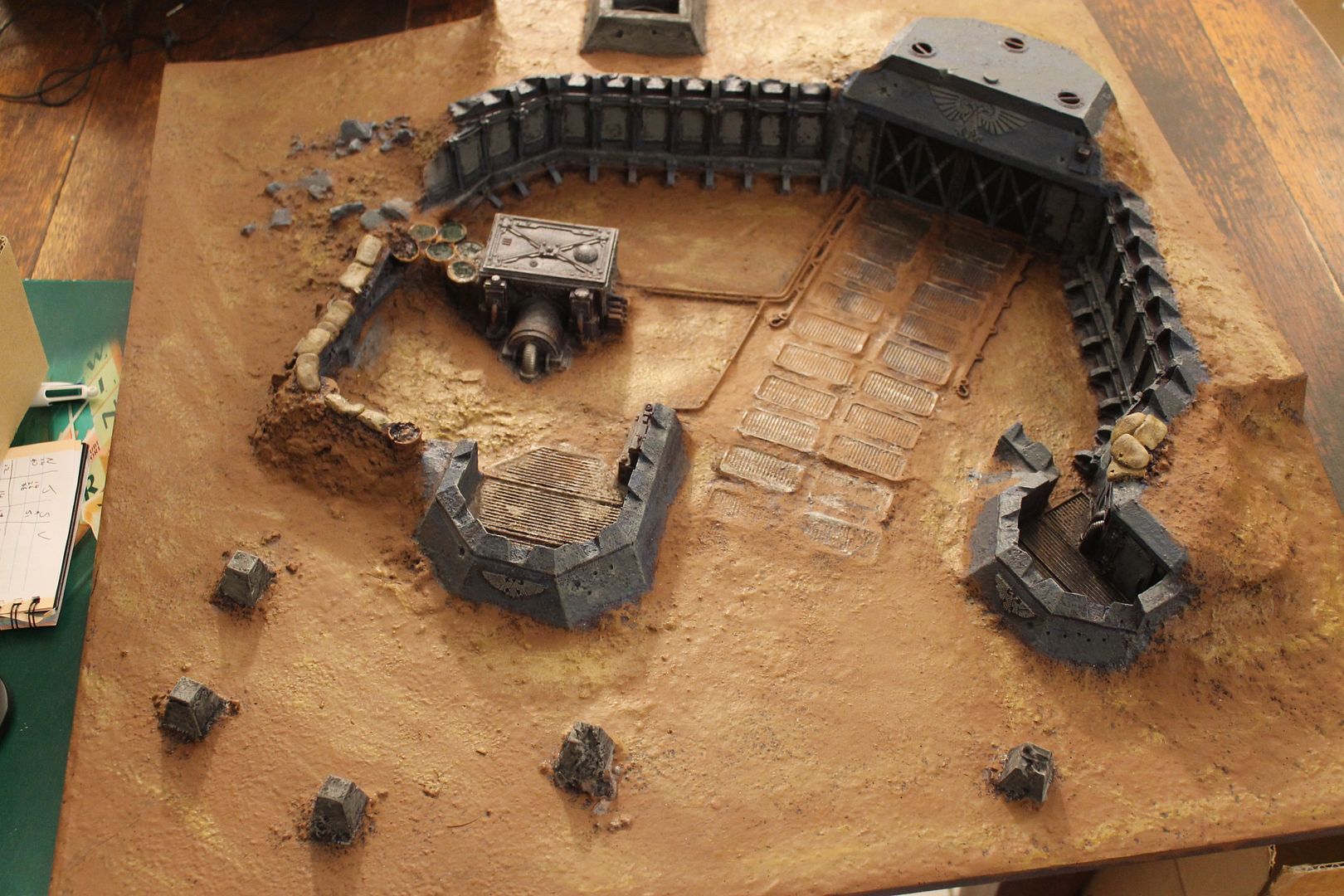 Lower Navigation
Iraqiel's menagerie - Project Log