---
Good beginnings werewolf. What are your impressions of the new kits?
---
the new dark elf warriors are actually quite highly detailed compared to their former counter parts, even if the basic design changed only very little, the spear heads all being straight finally is a massive imrpovement, and the repeater bolt throwers of the new models look better. plus you cant see it very well, because im giving them black hair, but theres hair coming out down out of the helmets, due to elves having long hair, its awesome bit of extra detail.
---
good news folks! I have more models to show you today.
I cut down some of the time to paint them by painting 3 at a time.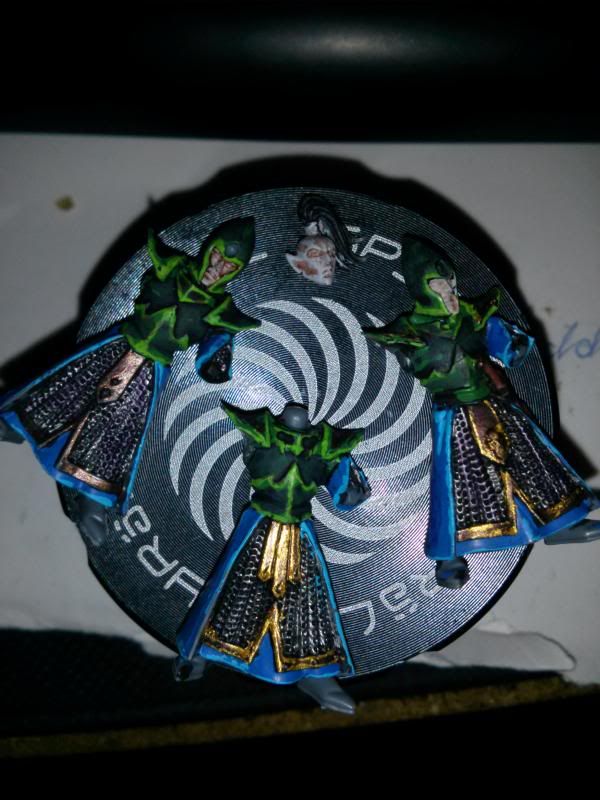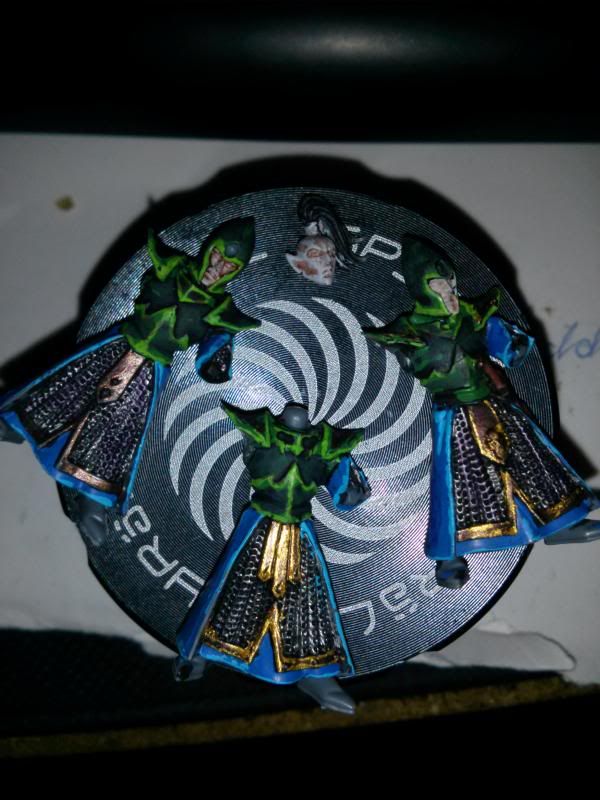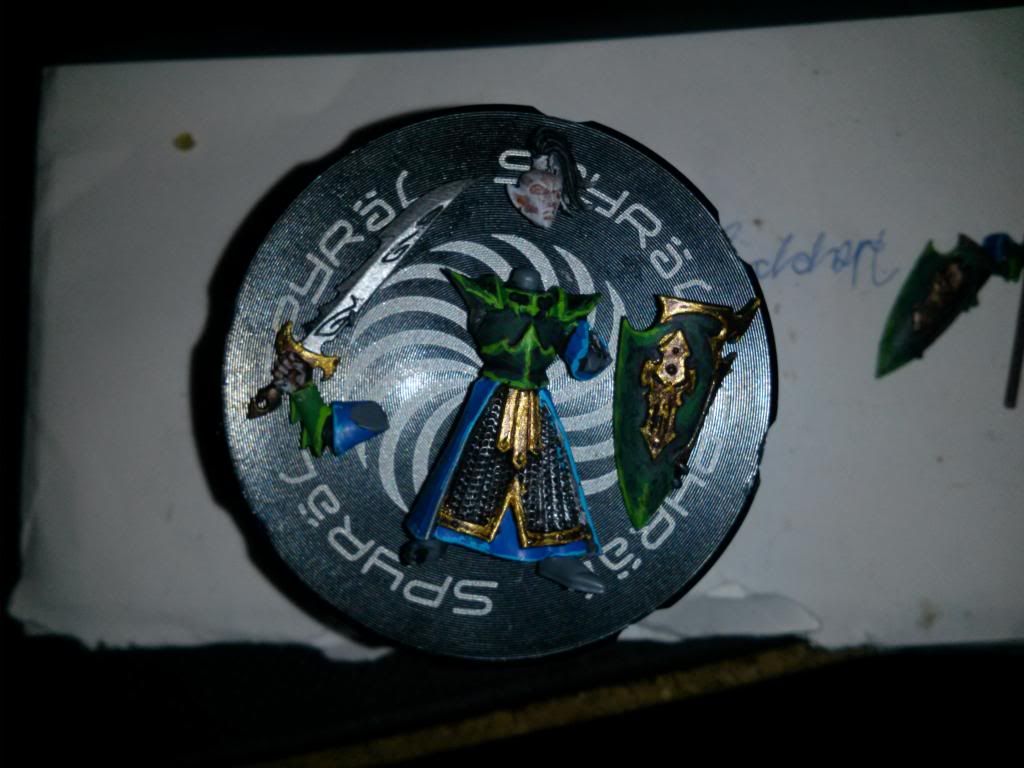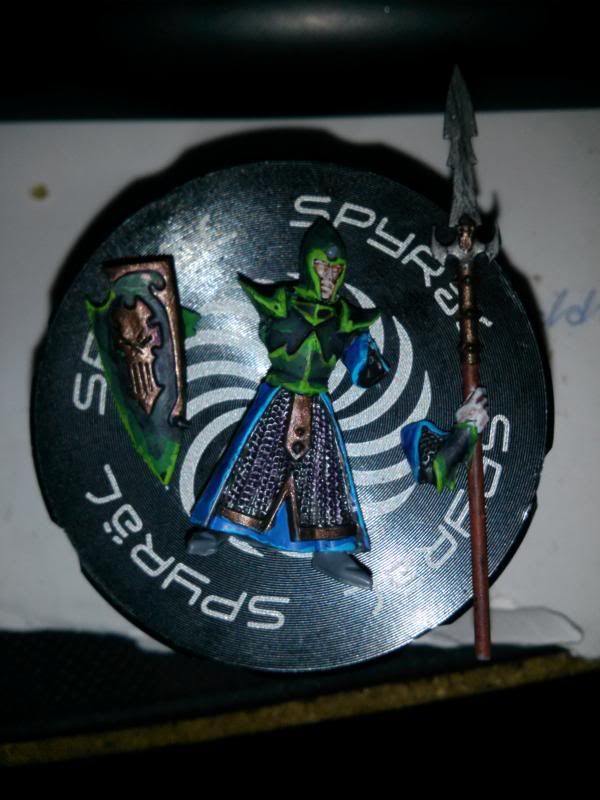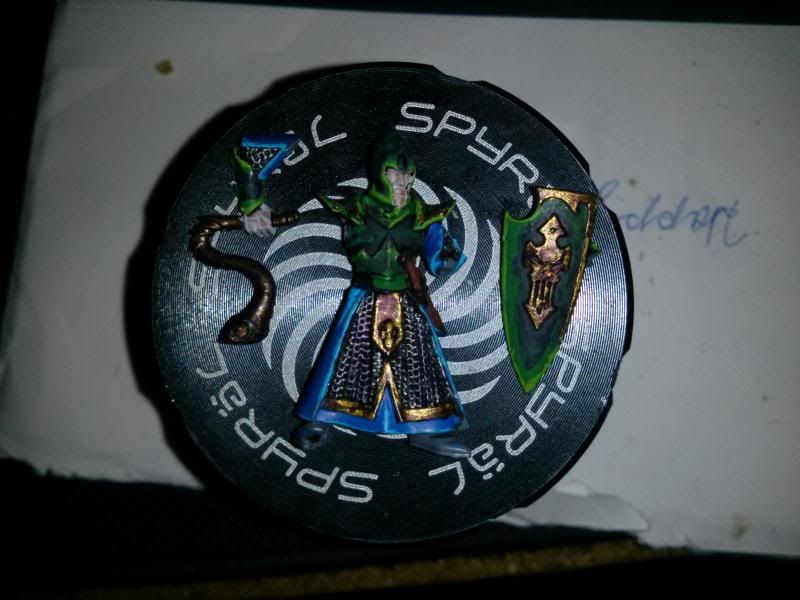 aand a shot of all 5: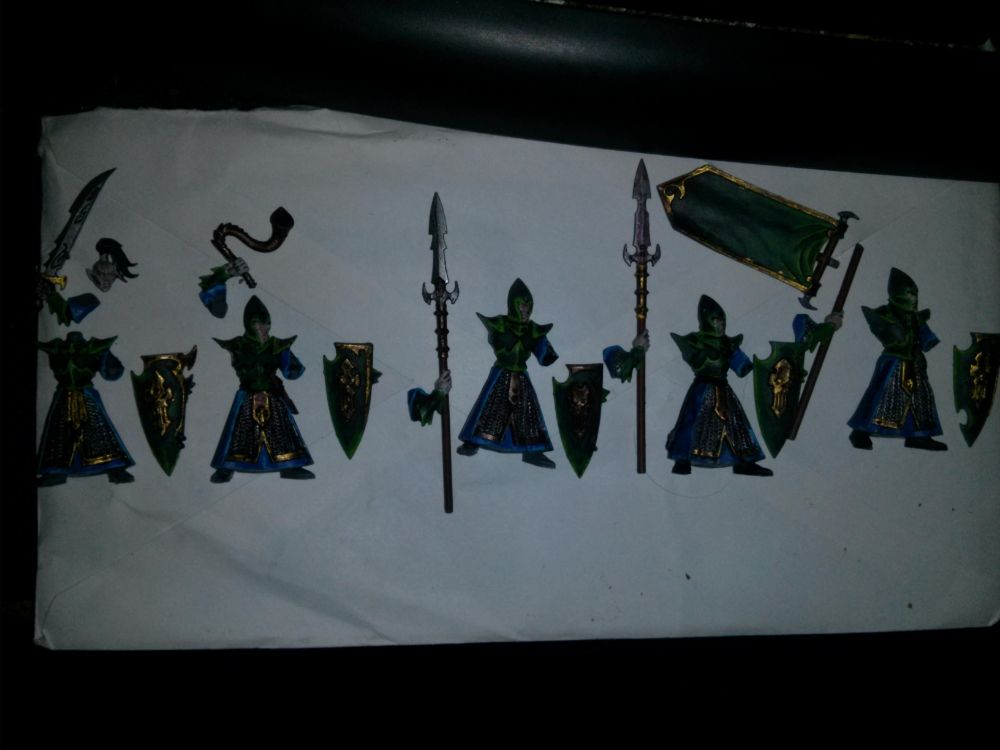 ---
While I'm not a big fan of the two color system you have going, the style in which you are doing the green is very interesting! What have you decided on basing wise?
---
have not decided yet, debating on what to do, to be honest.
---
Thought about maybe doing something like shipboards?
---
i thought about it, it would be fairly easy to do too, I might end up making it a ship deck bristling with magic runes even.
---
Really fits with the DE fluff that's for sure.
---
and kinda fits in with the way my DE have that purple radiance to them due to the wash, Im thinking I might add another wash to them still, a more opaque purple that would strike out abit more watered down so it only hits the cracks.
Tzeentch laughs at likely
Join Date: Dec 2009
Location: Inside my Head, Bristol, UK
Posts: 8,556
Reputation: 44

---
Looking interesting so far. I really like the blue/green scheme.
Lower Navigation
Dark Elves, the return of the svartálfar