My Word Bearers project
---
A couple of years ago I was slowly building up a force of Iron Warriors, after having seen the "Uber Bang Bang Death-army" made by Lemmingspawn. However, after a while I stopped that (not really sure why, guess my interest just ended). Then when the CSM got a new codex and the Dark Vengeance was released, I decided to take up them once more - but not painting them like IW but Word Bearers, as I have always found them quite interesting as well. Thought I should show them here (just note that I do in fact have more 'Bearers painted, it is just that I don't have them very close at hand, so pics of them will come later on). One thing I would just like to point out is, that this army will be a fluffy one and will mainly contain units I find fitting. As such, it won't be a
completely
competitive one, just so you know
That aside, here I have my Word Bearers standing under the Dark Apostle Iovan Salmyr (who I will show soon)! To begin with, I here have this Terminator Lord, whom I in fact painted while I was still working on my IW:s - might have been then my interest for the fanatically religious chaos space marines was starting to build up. Not completely sure what to equip him with, though.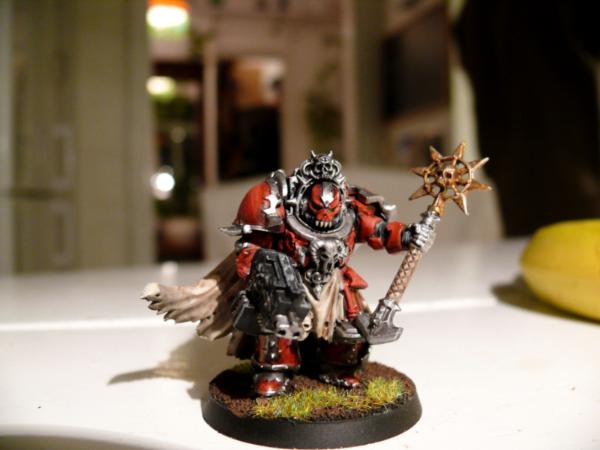 Then, I also have the first three of my first Chaos Space Marine squad, with one carrying one of the Cursed Incenses (counts as an Icon of some kind):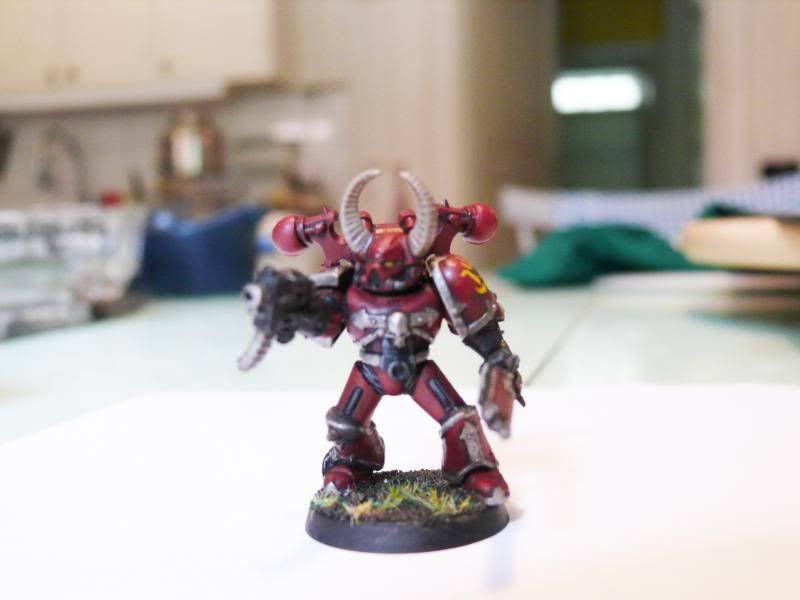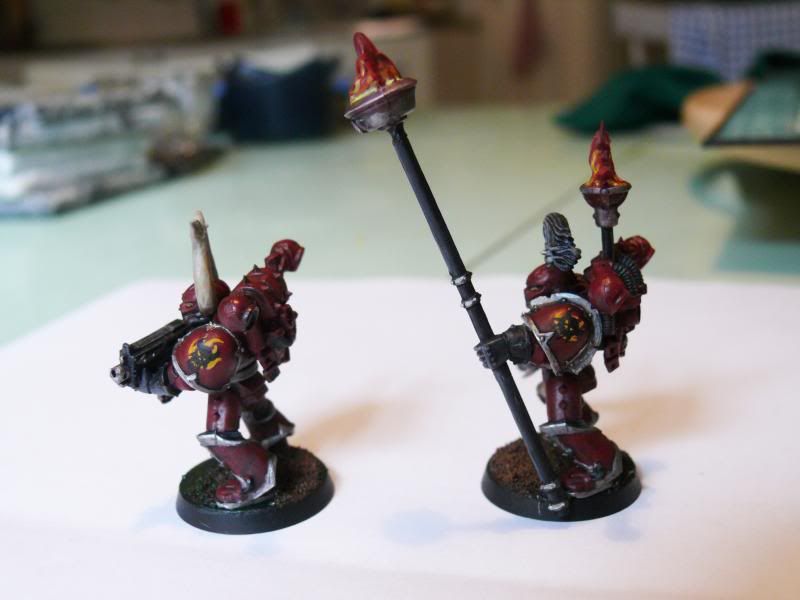 That's it for now, although - as mentioned - there is a lot more to come, sooner or later. For example, how does a couple of Cultists, a Forgefiend and some Berzerkers in a Rhino sound?
---
Last edited by Saintspirit; 07-31-13 at

03:00 PM

.
---
Looking great so far! I particularly like the lord. I like the word bearers colours and you seem to be doing it nicely
---
The colors are very nicely done, well applied and consistent. I'd look at the fires again and add some black or silver to the backpacks of the three normal troopers.

What head is that on the Chaos Lord?
---
Thanks both. You might be right on that though, Cymry - however, it could also be that the photos are not exactly my best ones. The backpacks do have some black parts, it is just that they are hard to see here; the fires could use some fix, though.
The lords head is from... er... um... Oh, that's right, the Chaos Space Marine box.
---
I love that helmet, it works so well for the Chaplain idea. Also like your flames. Is the bowel from the old VC Black Coach?
---
Can't remember really, although I don't think so, as everything I've yet posted is in plastic.
---
Nice beginnings here, i especially like the incense flames very well done. Look forward to seeing the forgefiend!
---
WAAAAGH Dragblud
W: 22 D: 6 L: 13
Space marines: Krakens Fury! (TBF)
W: 0 D: 0 L: 0
---
The forgefiend, you say? Well, good for you then that I just recently managed to take a couple of pics of Iovan's little cute pet: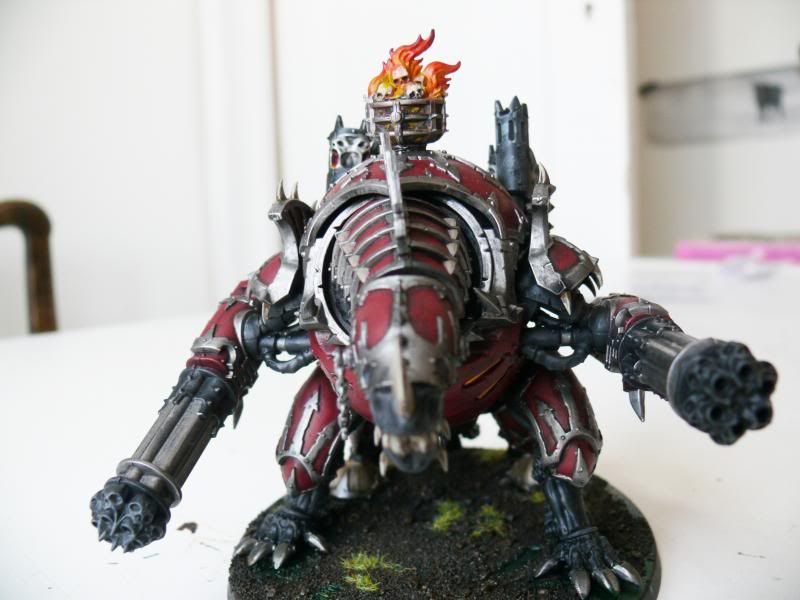 Will post a few other guys soon, and then it will be time for a finished CSM squad.
---
Wow very nice indeedy! great stuff
---
WAAAAGH Dragblud
W: 22 D: 6 L: 13
Space marines: Krakens Fury! (TBF)
W: 0 D: 0 L: 0
---
Thanks, I did in fact buy it when I was in France.
To continue - Iovan Salmyr, my Dark Apostle (I really like the DA model, although I am not very much into CSM with bare heads):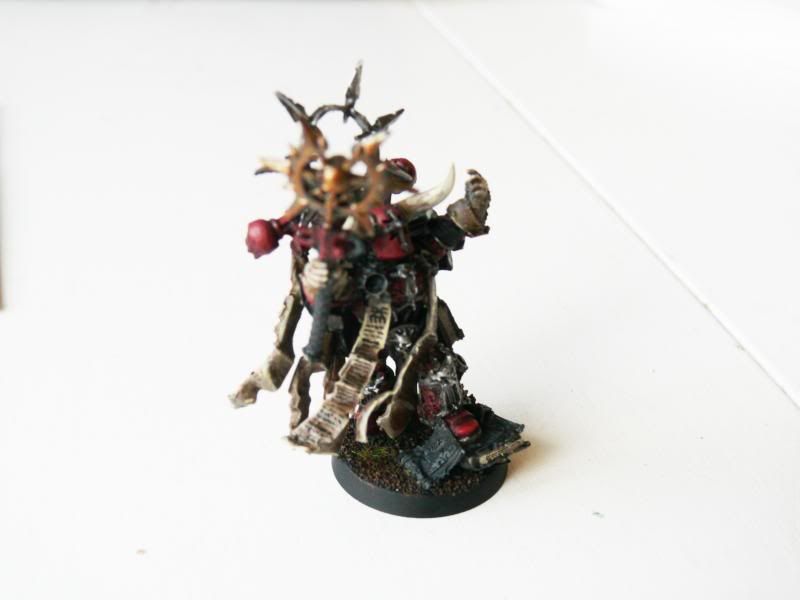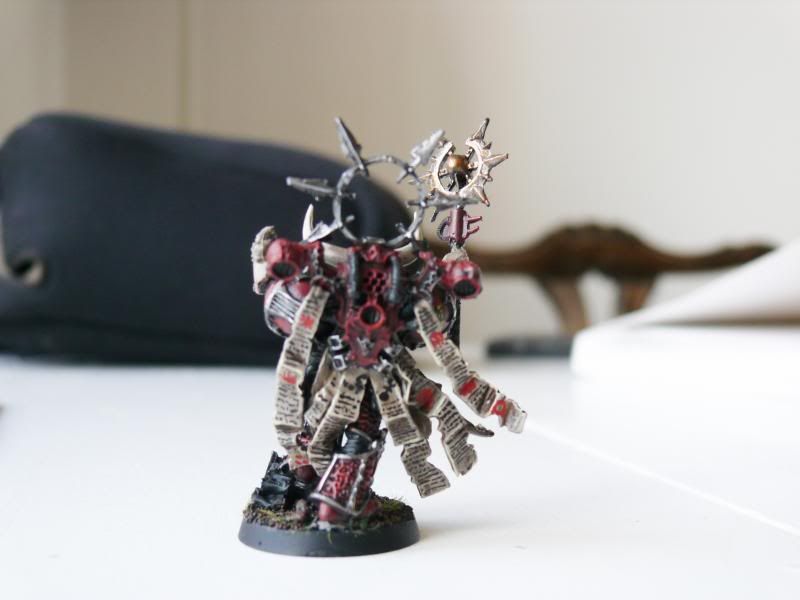 And a couple of cultists.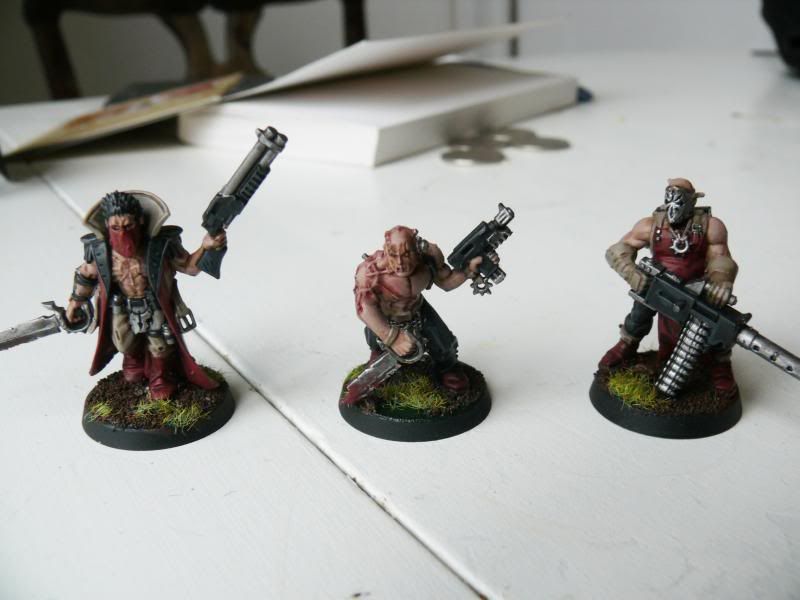 Lower Navigation
My Word Bearers project