Junior Member
Join Date: Jun 2013
Posts: 29
Reputation: 5

---
This abandoned Imperial Guard truck (actually a Soviet Ural model truck but who cares?) has clearly seen better days!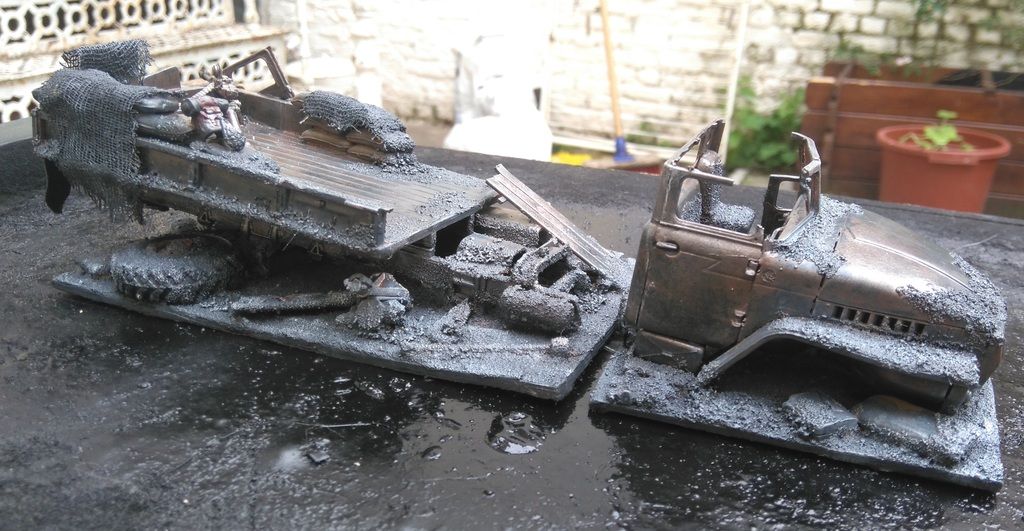 The Ash Waste nomads have turned the truck into a heavy stubber gun position:
6 heavily converted rusted out scout sentnels: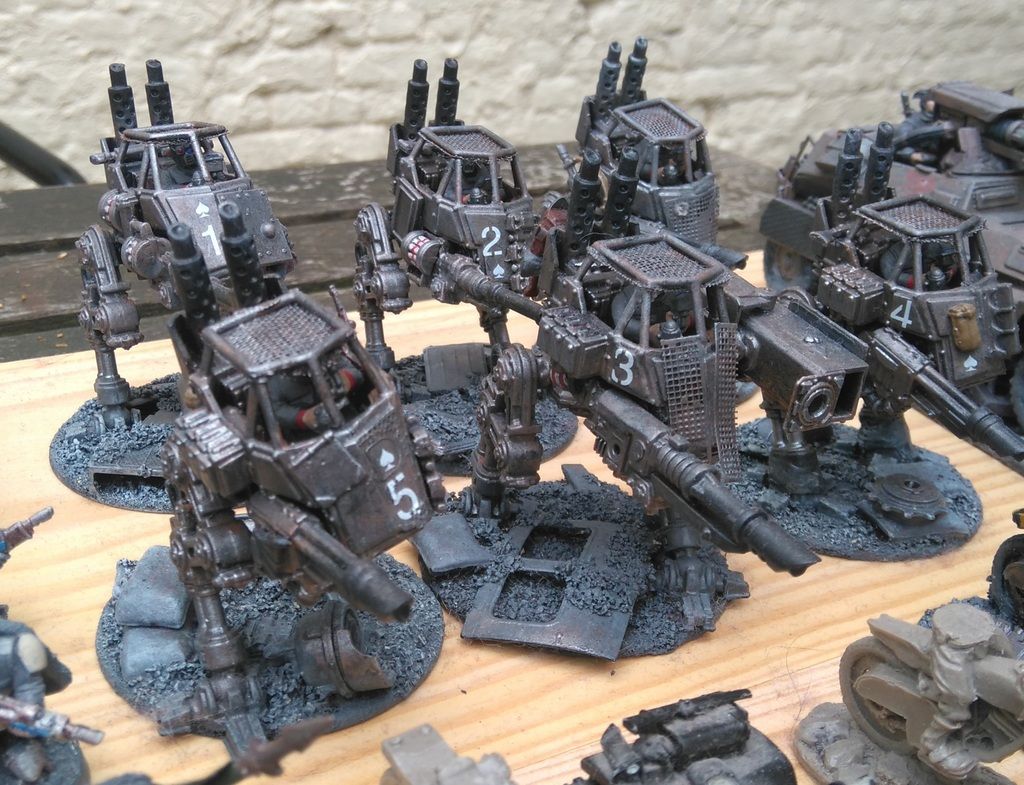 The Greens:
The Whites: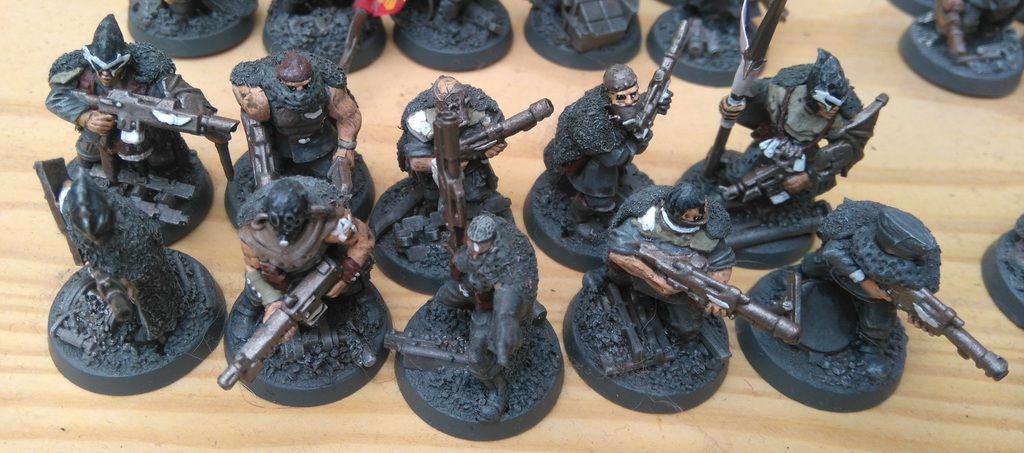 The Reds: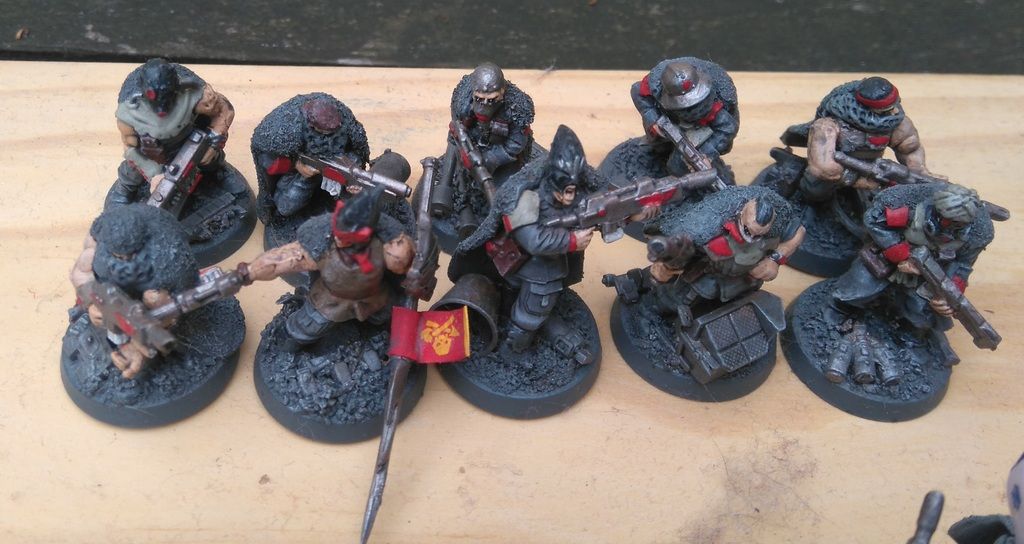 60 basic nomads (6 IG platoons with sergeant/warchief and autoguns/lasguns:
The grenadiers, the elite of the ash waste nomads: veterans with carapace armour: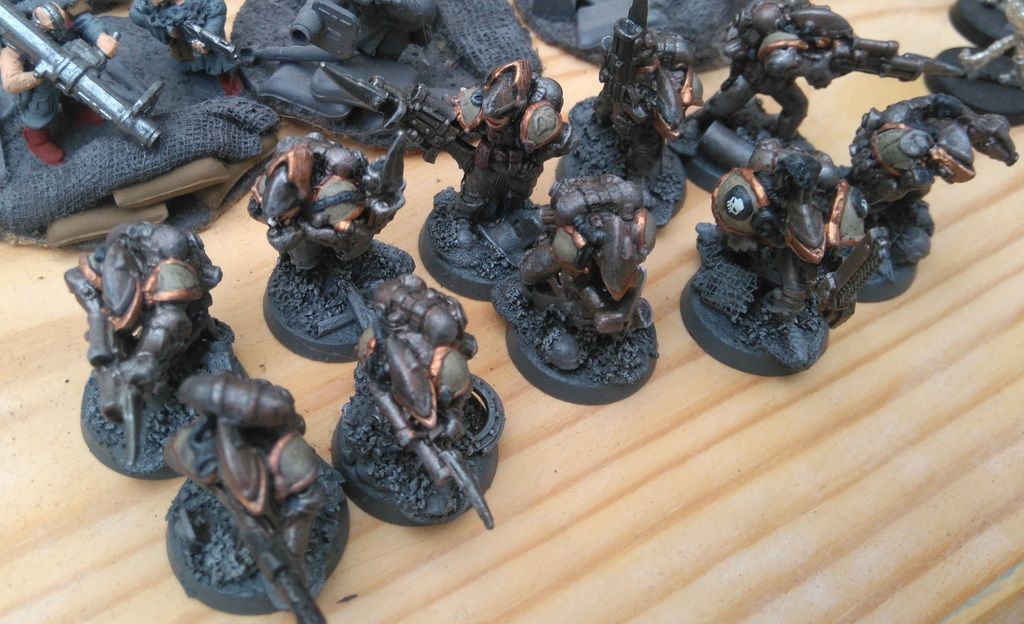 And a family picture!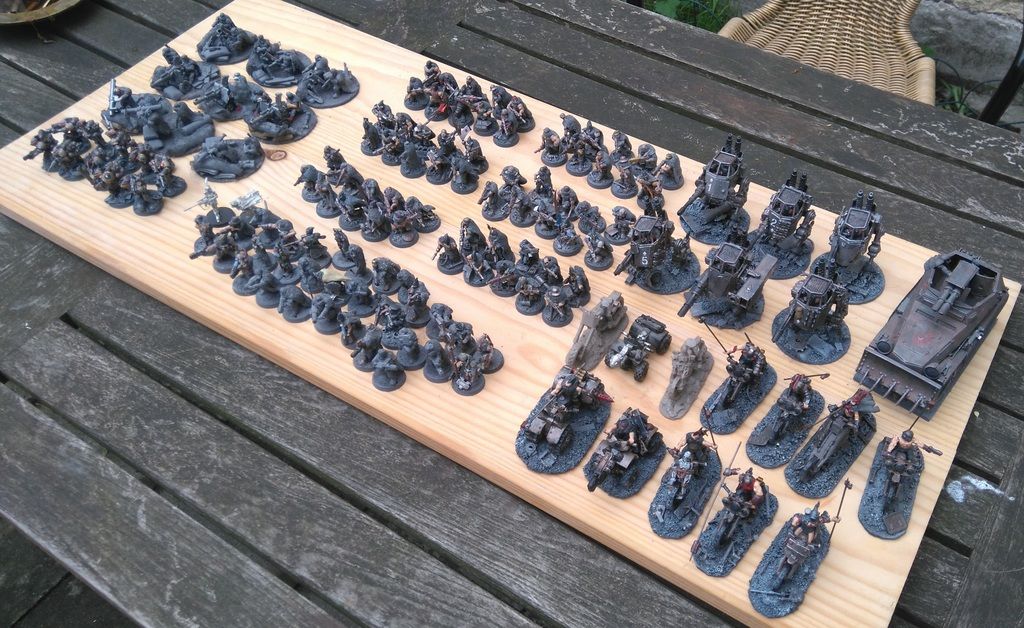 Junior Member
Join Date: Jun 2013
Posts: 29
Reputation: 5

---
Great looking squad, from the bases up. Well done.
Tzeentch laughs at likely
Join Date: Dec 2009
Location: Inside my Head, Bristol, UK
Posts: 8,556
Reputation: 44

---
Good balance of unique cycles and common feel.
Lower Navigation
The Ashgallow Nomads - Imperial Guard Necromundan Ash Waste guerrilla