Clearing the backlog
---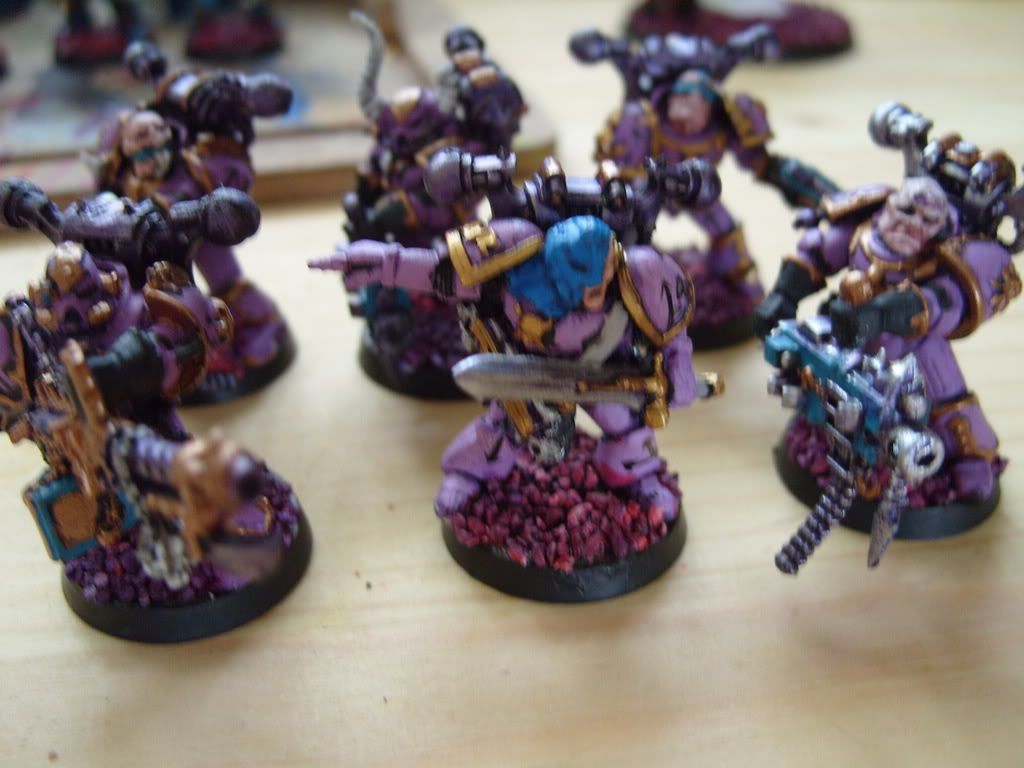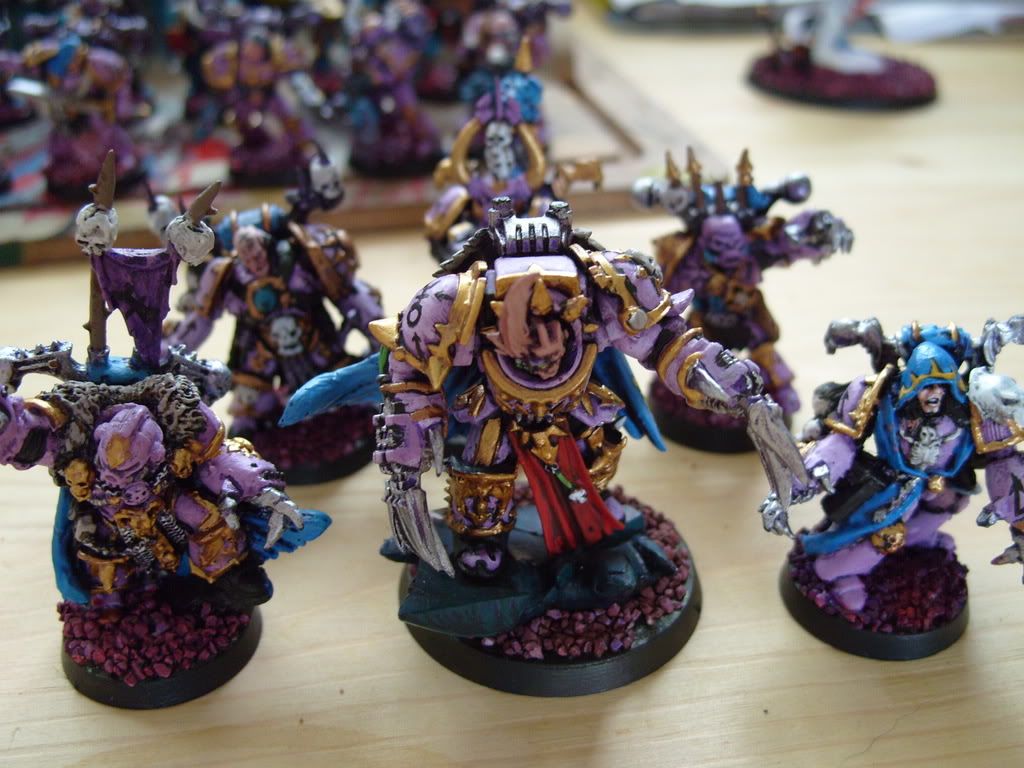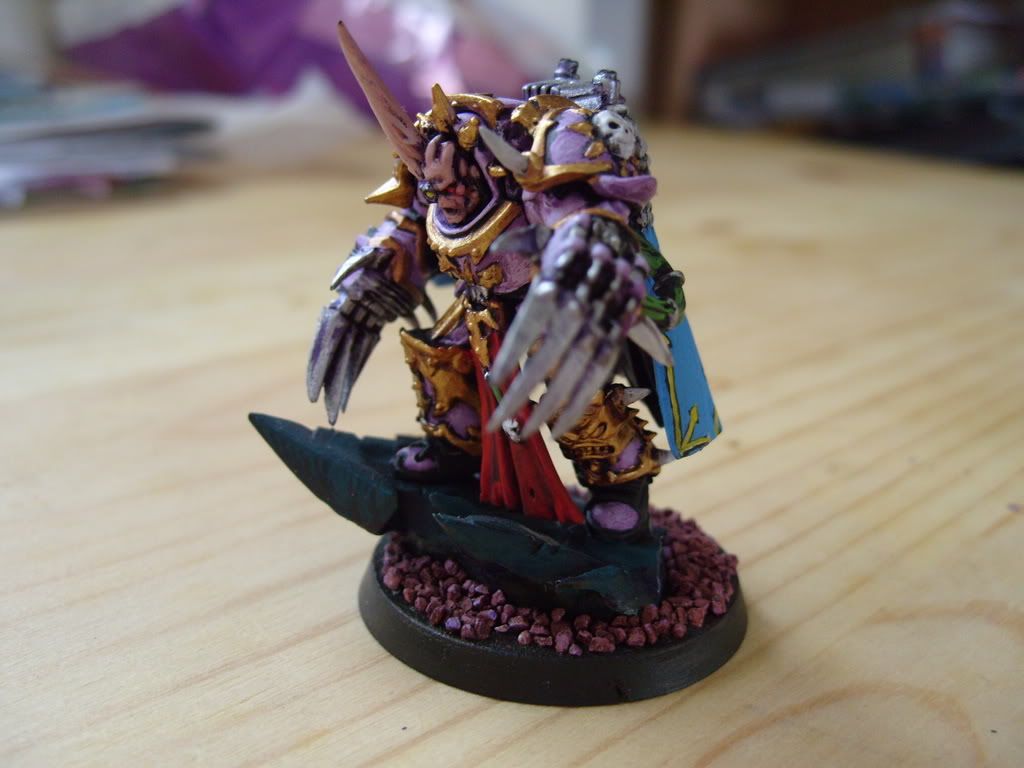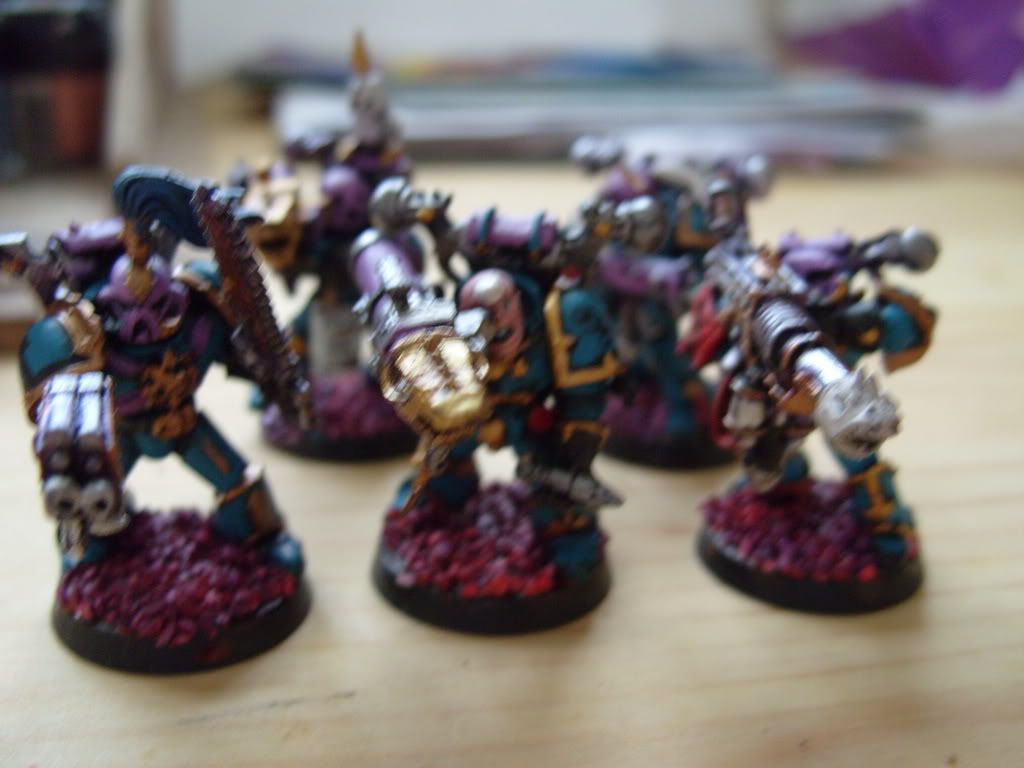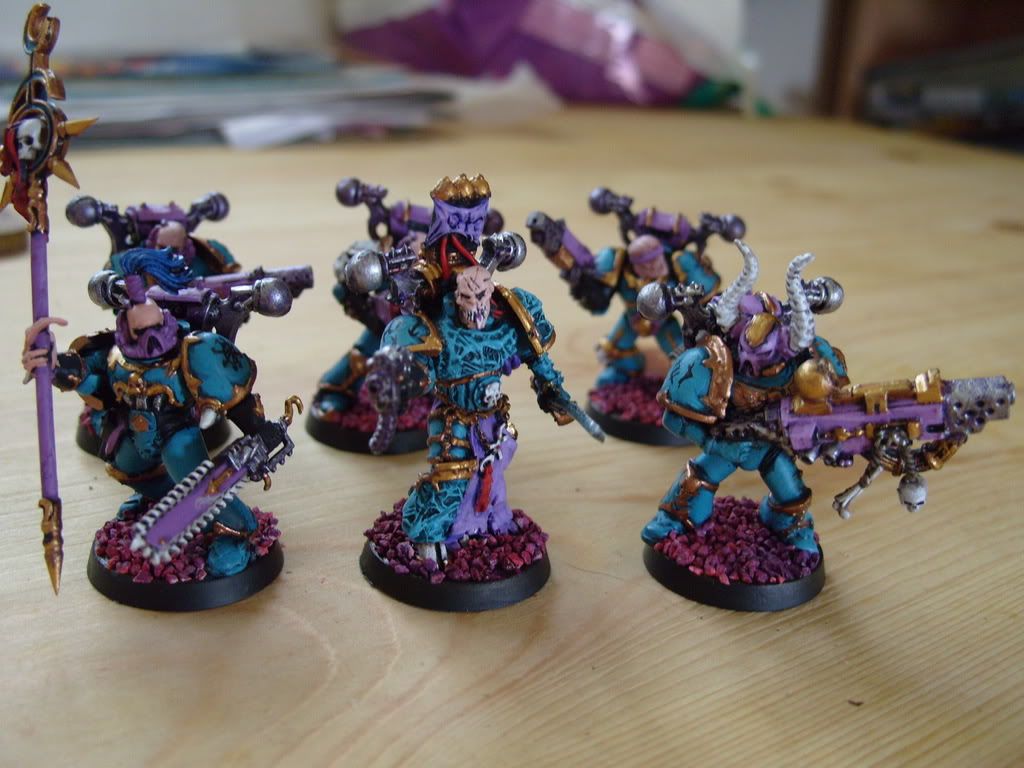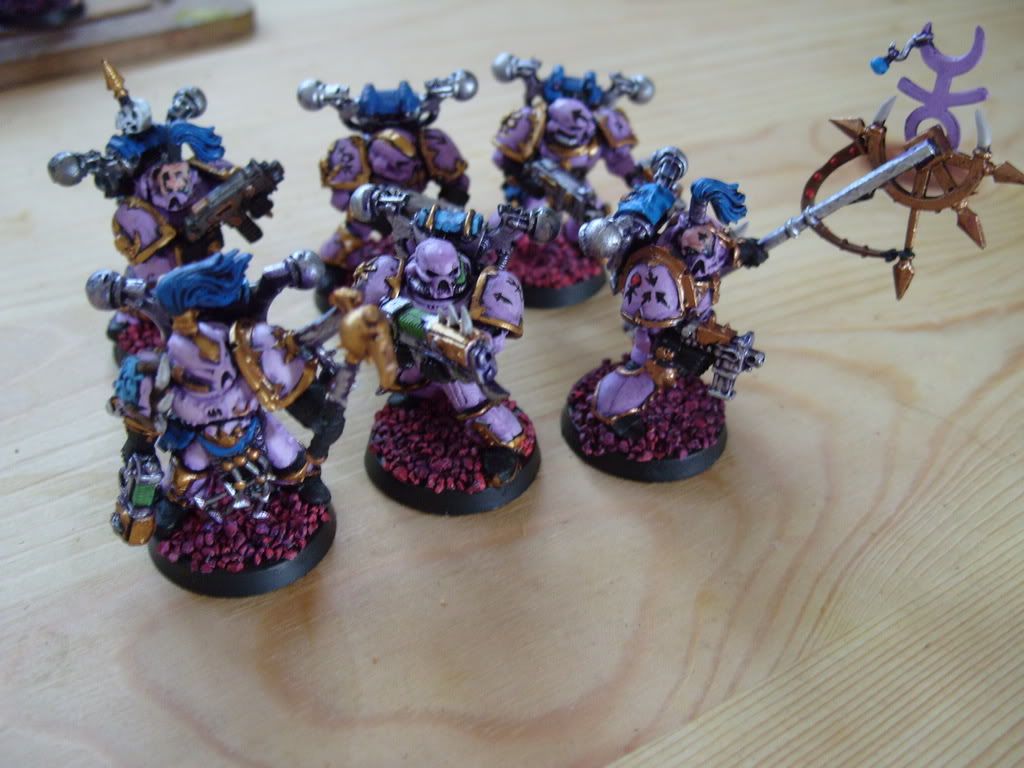 I am putting this in ongoing projects to spur me on to clear some of the backlog of minis that i seem to have built up. This army was really just a tester to see if i could finish a set amount of models in a month. The whole army except the termi lord and a box of chaos space marines plus a havoc with lascannon came from my bits box and altogether makes a fieldable 1500 points. So now i have proven to my self that i can paint an army in a month (less a second lascannon havoc that came with no lascannon) its on to my chaos dwarves that are half done.
---
I forgot to add the second noise marinr squad and the model that inspired the paint sceme
---
I like the colour sheme
---
Violence is never the answer, it is the question, to which the answer is, yes

---
now thats pink! they're looking good so far.
---
when you gotta shoot, shoot. Don't talk...
---
Very slaaneshi, me likes.
---
Trust is a dagger, the hilt as sharp as the blade.
Death to the Imperial dogs
.
---
All that in a month!! Damn that is quick.

All in all they look cool with a bold colour scheme but I do have one suggestion for future consideration: thin your paints more. It may take a tad longer but the results are 100x better.
---
one thing I want is the ability to split my fire everywhere, it makes no sense that a squad of 10 guard or marines or whatever all have to fire at 1 target with everything, is the guy with the lascannon not smart enough to realize maybe he would be better off firing at the massive tank looming overhead instead of the little man no bigger than a squat running at him, or is that far too complex for the 10yr olds?
My Thousand Sons Project Log
My Warriors of Chaos Project Log
My Cryx Project Log
My Necron Project Log
Lower Navigation
Clearing the backlog