---
I like the tyranids color scheme, but I think you should try a larger model to figure out what tertiary colors you'll be using for spot details and such.

Sent from my LG-H815 using Tapatalk
---
~Arhurt
---
Quote:
try a larger model to figure out what tertiary colors you'll be using for spot details and such.
I'd love to be able to do that and I may just go out and get a carnifex or some Hive Guard to try it out but with a closet full of unpainted space marines I don't want to get bogged down with Tyranids. For the moment they serve as the occasional distraction when I'm tired of painting power armor. Which also reminds me i need to start a backlog on here so I can stay current.
---
So I goofed... and then I panicked and cut off way more than i was intending to... and now i have no idea how to fix this. Green stuff is always a possibility but im awful at it, anyone have any suggestions or ideas?
---
Quote:
Green stuff is always a possibility but im awful at it
Maybe now is the time to get better with it
I'm not sure there's another way out of that. What has made working with GS difficult before?
---
Quote:
What hasn't made working with GS difficult before?
Fixed that for you.... I really dont have the patience to wait till its fully cured. thats my biggest problem.
---
You could do some sort of flat and thick coupling to minimize on the detail needed for the fix, like a rectangle of a sort that side A goes into and side B comes out of. As for waiting for it to cure, I hear you. I often try to have a few things on the go at a time (not hard with this hobby) so that I can set it down and immerse my hobby attentions elsewhere.
---
Don't know if this will help, but I used (bush wacker) strimmer chord on this power fist conversion, it's quite malleable and comes in different thickness.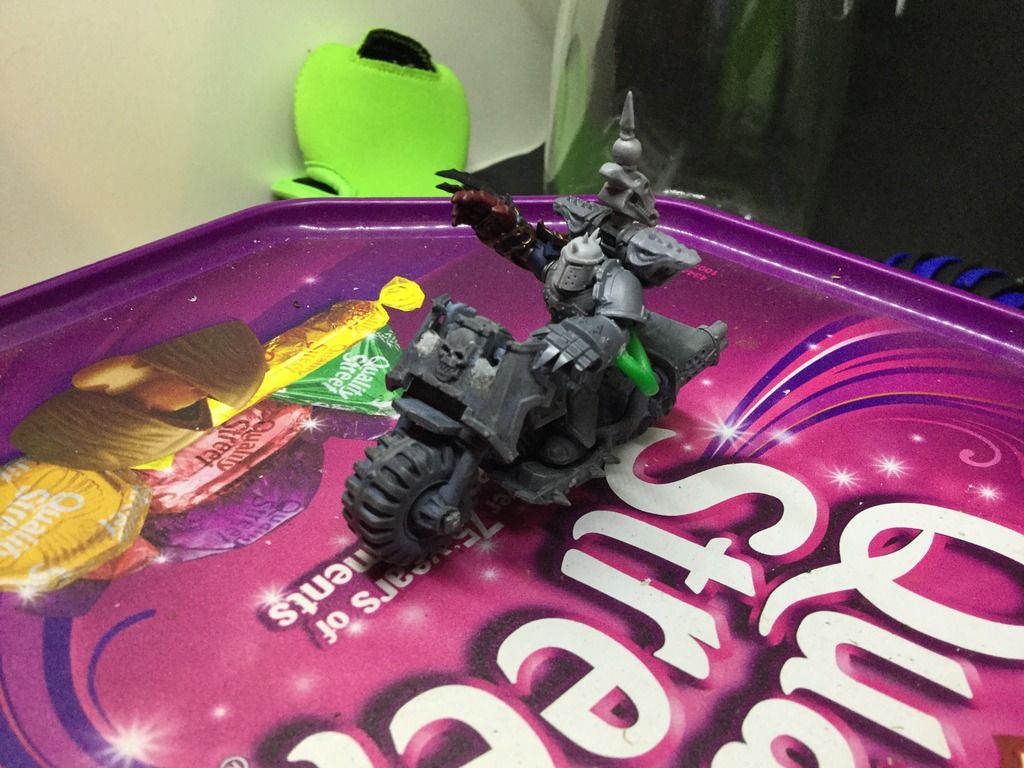 It's good to see your stuff again.
---
Thanks its nice to be working on minis again! Unfortunately you've been struck with the same photo bucket BS that the rest of us have so i cant see the image
---
Another Saturday done and I've got an update! Third company has finally recieved some much needed reinforcements in the fight against the filthy Xenos and the traitorous Heretics. Some Grav cannon and Las cannon goodnes along with a missle launcher for good measure. Along with the weapons the welcome five brothers as full marines along with a veterans promotion to brother sergeant.
But they are not alone. they are joined by the first wave of Primaris marines of original stock. They have been dormant for millennia and have finally been awakened by Cawl to serve their chapter once more.
The Sentinels of Terra begin their slow methodical return to war.
---
Here it is
Attachment 959985522
Bit of a poo pic, I'll get a better one but you should get the idea.
---
Last edited by DaisyDuke; 07-19-17 at

04:37 PM

.
Lower Navigation
Swedes Blog of starting and abruptly ending random projects.