---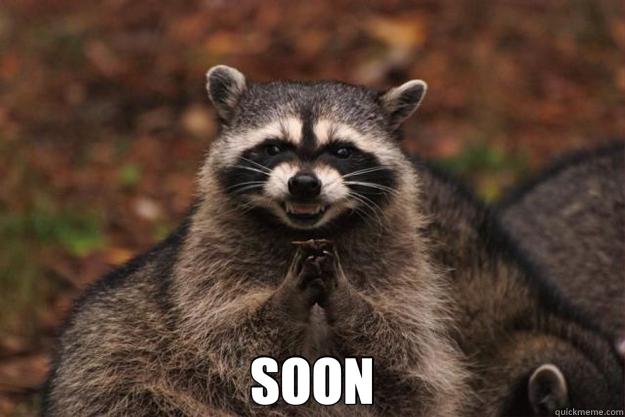 Guess its been about 2 years since i last posted anything on Heresy. Been slwoly working my way back into the hobby (though not as fast as some would like me to). Will have some new pics and update within a week or so. ;)
Critique for da CriticGod
Join Date: Aug 2010
Location: Philadelphia, PA USA
Posts: 3,351
Reputation: 43

---
@
SwedeMarine
welcome back dude! Looking forward to what you have in the backlog.
---
Hey Swede, welcome back man!

Looking forward to seeing what you've been up to in your absence from Heresy!
---
So Heresy, What have you all been up to these last few years?
Its good to know coming back that many of the older guys and gals are still around and to those who are new and I don't know yet hopefully I will get to know you.
So its been about 2 years since i was active on heresy last. I've painted I'a few minis in that time but honestly my heart wasn't in it. Age of Sigmar killed any love I had for the hobby after making collecting Lizardmen pointless (just an opinion stating a reason for my absence NOT a reason to start an argument over a system i know other enjoy).
But I have finally begun ever so slowly to remember why I loved the Hobby in the first place. It wasn't because i enjoy the game but rather the minis and that is now why I'm slowly coming back to working on my Imperial fists as well as a Small Nid army.
What have I been up to since I left you ask? well..... I'm finally finishing up my first degree and starting work on my second (Langues and Linguistics as well as English). I've managed to move even further out of Miami which is a blessing and if things go well I may very well move back to Europe in the coming years. I have made a new and fantastic group of friends that i can honestly say have saved my sanity more than I give them credit for. I've made forays into Shadowrun and DnD and found that i enjoy both systems immensely. Ive ran a Half and a full marathon and began to work outwith gusto. And the latest thing in my life would be my newfound relationship with one of the most amazing women I've ever met. She is showing an ACTIVE interest in starting an army of her own and getting into playing AND her daughter seems to be interested in the hobby as well.
But lets face it you guys didn't come here to listen to me drone on about how great my life is, or how happy i am with my new girl, (immensely by the way, thanks for asking
).
This is my DnD rouge that im working on as i dont like ANY of the minis offered by any company. He is a mismash of Dark Eldar and and fantasy Elven parts along with the obvious greenstuff. Hes definetly not my typical mini (note the distinct lack of Power Armor)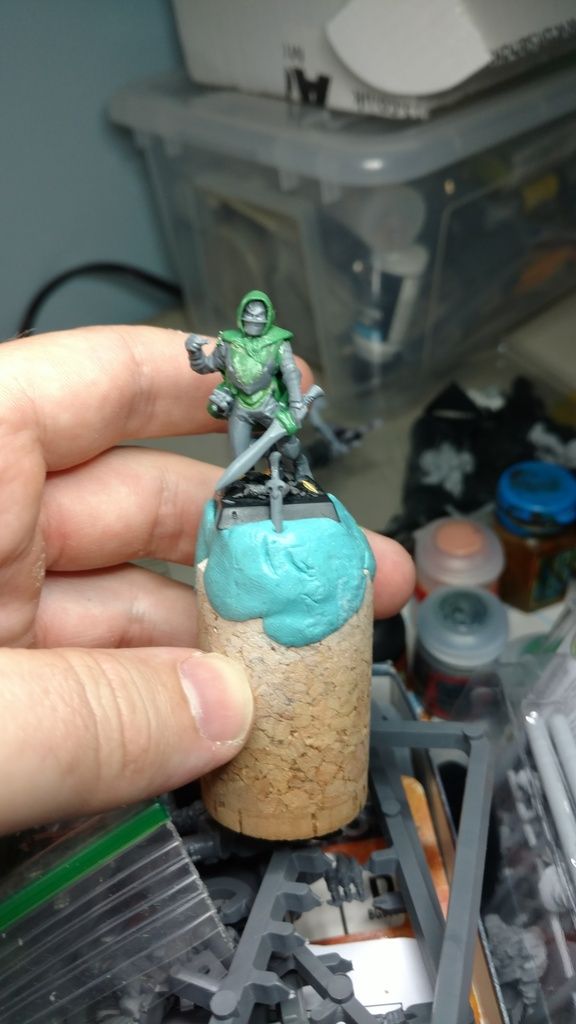 More along the lines of what Is more in line is this WIP shot of my newest contemptor. ive done very little beyone the base colors for this guy for good reason.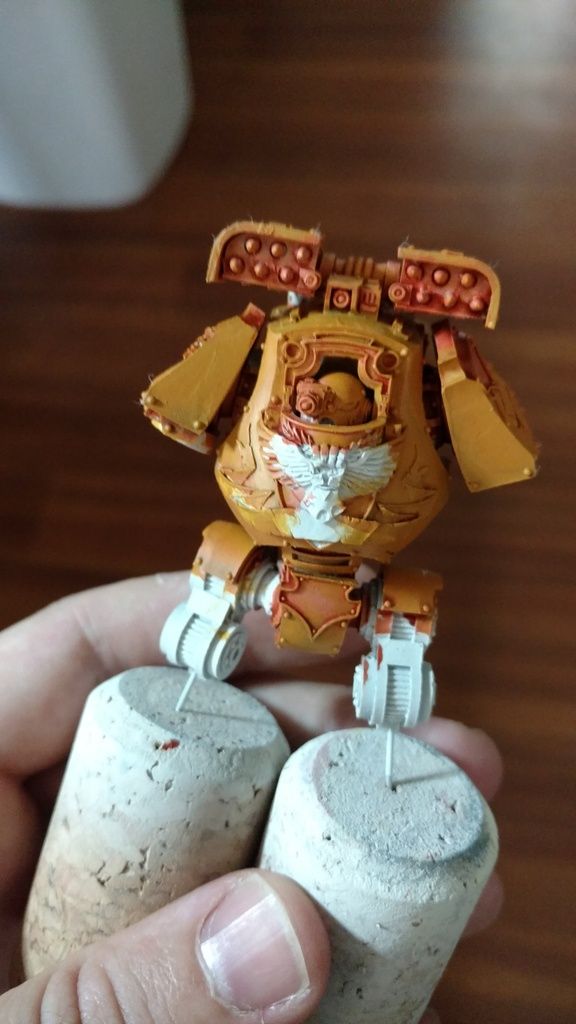 Finally is the Contemptor base which is why the main body hasnt been painted as much as it could have been. I really wanted something a bit more elaborate for thsi base and i think ive nailed it but you guys decide once ive got the final product all together.
Im going to leave it right here for now folks. Updated wont be on a schedule as i dont think id be able to stick with one but there will be updates for sure.
Critique for da CriticGod
Join Date: Aug 2010
Location: Philadelphia, PA USA
Posts: 3,351
Reputation: 43

---
Hey man, that sounds great! Congrats on the positive life direction. And welcome back to the hobby.

As you've observed, our raft of regulars has largely persevered. A little addition and a little attrition. We're still the quirky small town of warhammer forums.
Member
Join Date: Jun 2016
Location: UK
Posts: 69
Reputation: 4

---
Love the "oh shit" look on the eldar's face!
---
Wow mate, looking awesome. That's a great base!
---
OK guys for real this time around. I'm going to stop lurking around and actually start posting work I've done again.
maybe.... Just got my new work space set up and I've started cranking out minis again ( I'm still rusty from prolonged periods of not doing anything hobby related). So whats on my Bench right now? well ill show ya!
First up as my way of coming back in I've put these Primaris Marines into the APC (don't care if there's only 2 months left its worth the effort and will help me get back into the swing of minis again).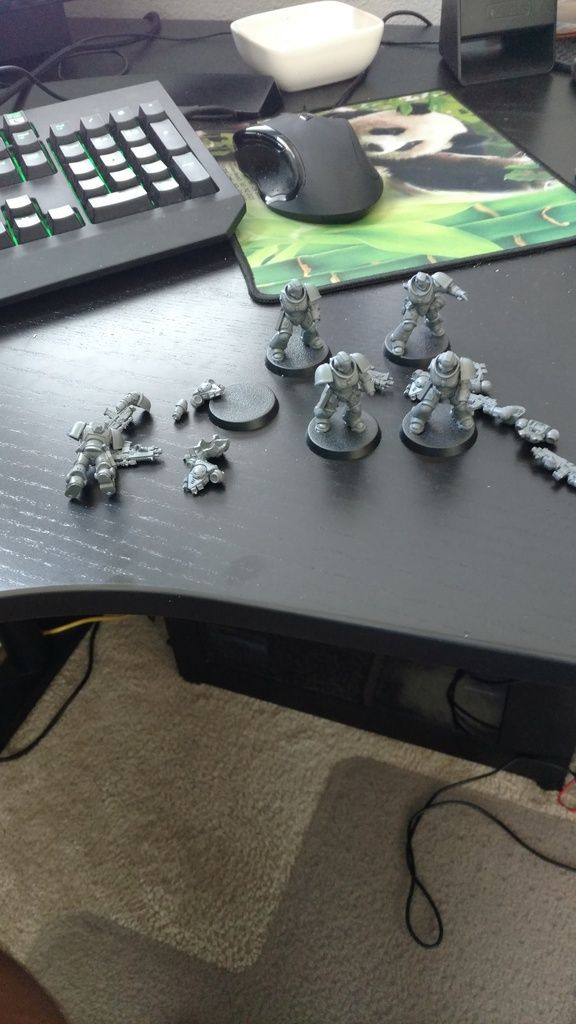 But i haven't been slacking entirely! Playing a friend of mine i realized my army needed some more Omph when it comes to killing big things (namely Tyranids). so i went and started working on a devastator squad I had laying around. And im pretty happy with the (almost finished result). but ive got to admit relearning how thin my paints need to be and how i used to do my other minis is definitely left me with a few head-scratching moments. Anyways here is the Nearly Finished result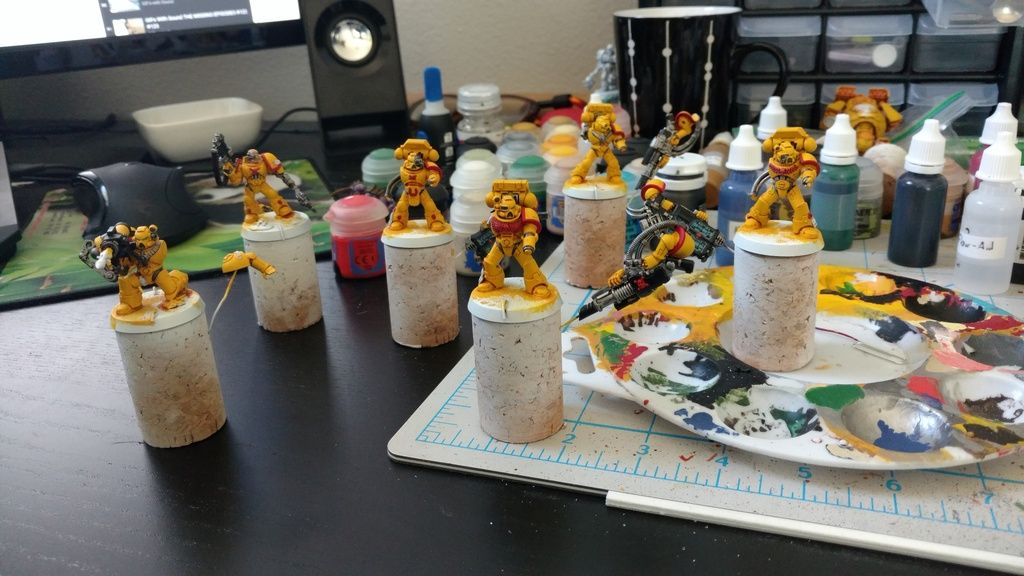 And as an added Bonus I am slowy but surely growing my own army of Nids. and the added genestealer cults along with them. but here is my experimental paint scheme for them. Personally im a huge fan but what do you guys think? Mind you ive still got details to touch up.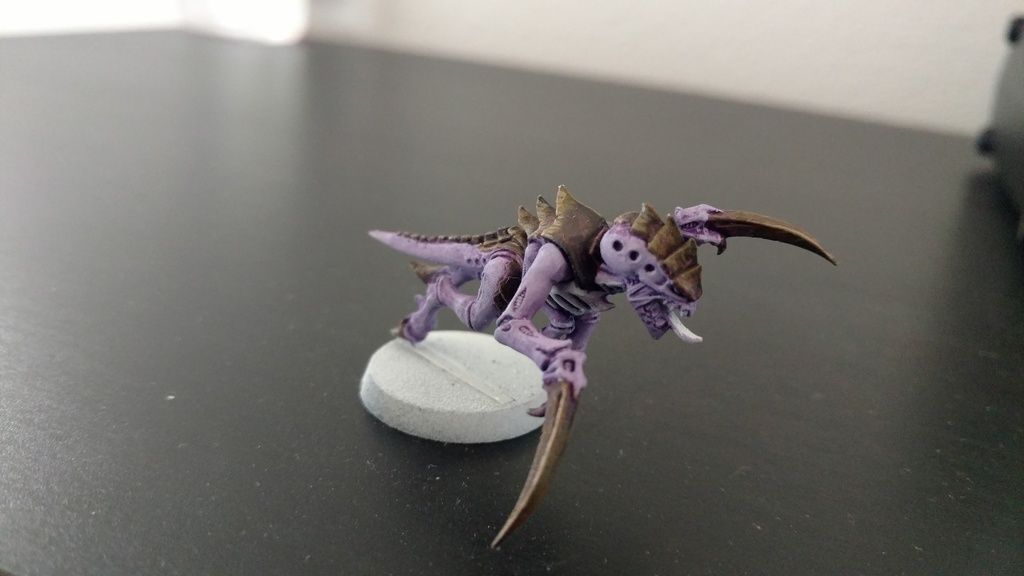 And that it for this update. As for life changes I've made a Major one recently. My fiance and I finally moved out of Florida and to Washington State (if there are any of you heretics on here that live in the Seattle Everett area please let me know). The fiance I mentioned is indeed the same girl mentioned in my last post so I must be doing something correct. She hasn't made the leap into Warhammer yet and I don't think she will but shes enough of a nerd in other ways for me to not care
. I'll have another update within the next two days or so once I've gotten the devastators finished.
---
Digging that yellow, a Devastator squad will go a long way against bugs!

I did a double take when I saw that tiny Nid, but then I realized it was the reverse of what I've been planning for the Genestealers from the Space Hulk game. Good colour choices! What have you done to get those results?
---
@
ntaw
Its a base coat of white. Then shaded using Druchii Violet. Followed by a drybrush of Dechala Lilac. Although i think a drybrush of Genestealer purple first may be in order to give it some more depth. The chest is slaanesh grey. All of the spiky bitz, claws and chitin were done using a base of Rhinox hide the followed with Snakebite Leather. I dont know what paint they replaced Snakebite Leather with but any ligther brown should do the trick. and I painted in short upward strokes from the edge of the plate moving towards the center leaving it intentionally uneven. Might give it a wash with sepia to see how everything ties together and if i do ill post the results for you to take a look at.
Lower Navigation
Swedes Blog of starting and abruptly ending random projects.