---
Alright An actual update this time. ;) so I've got Sgt Telion almost complete and working on his squad of scouts. I will be finished with Telion tonight and ill put a pic up here but this is what hes loked like so far. [IMG]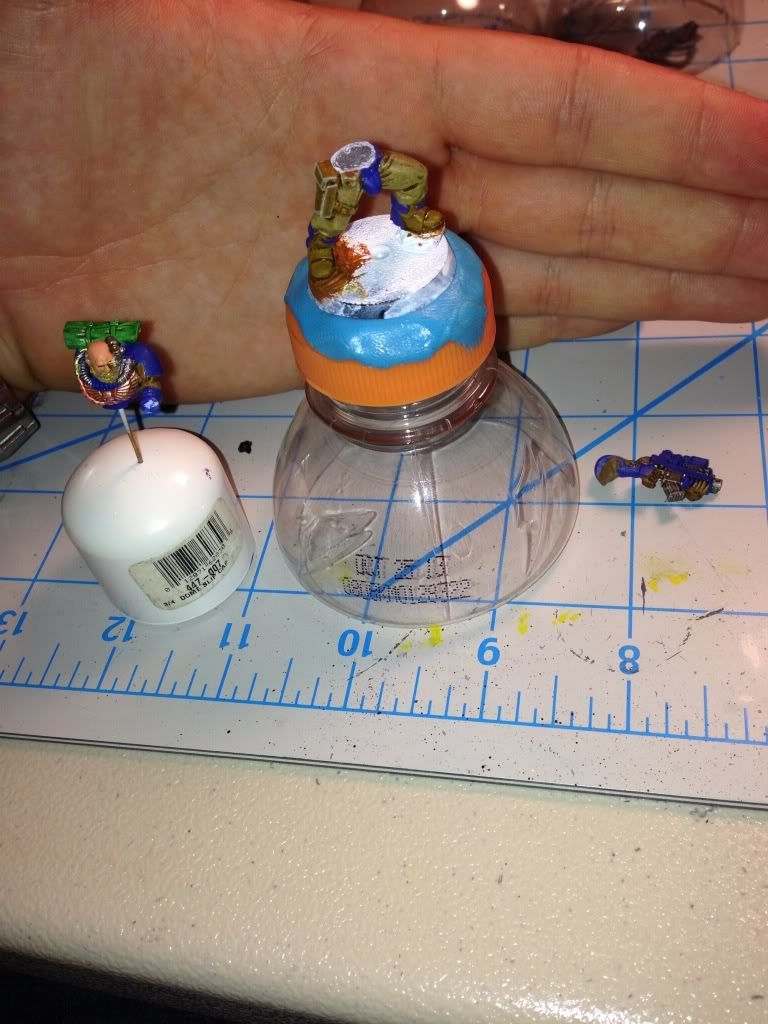 [/IMG]
Because hes an ultramarine Sgt i had to stick with their armour (No Astartes would ever wear another chapters colors) but in order to tie him in with my existing squads I also did the cloth with a much more off color white/ Light brown than the usual cool white presented by ultramarine scouts. This is what my scouts typically look like.
[IMG]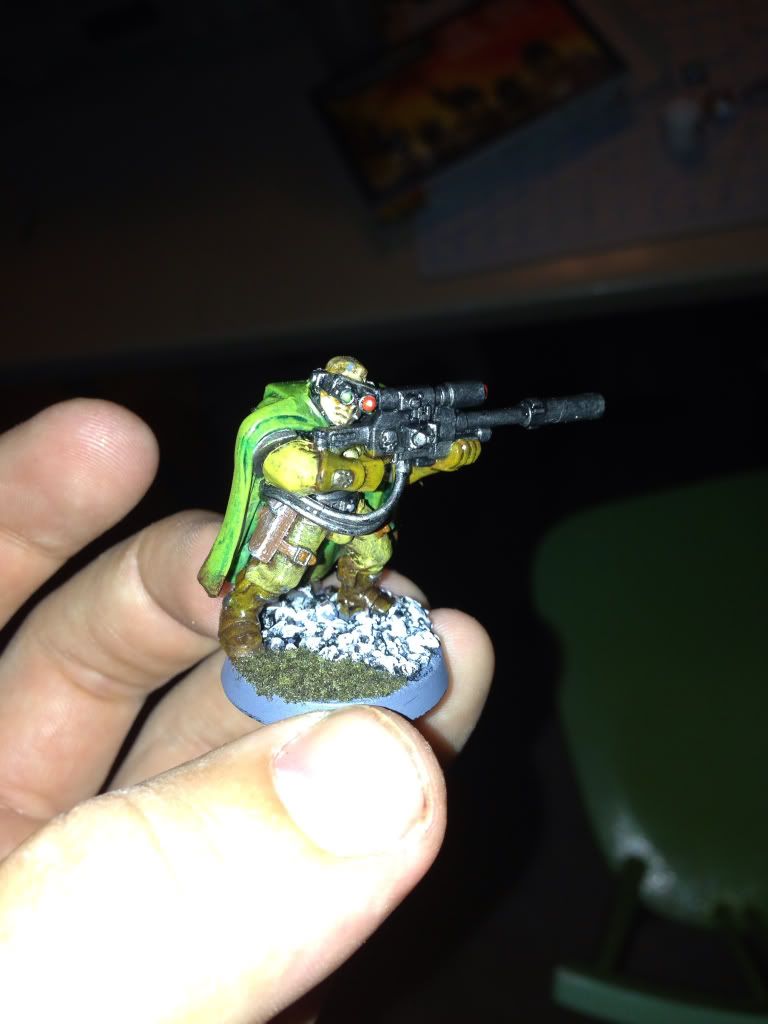 [/IMG]
Also picked up a Stormtalon this weekend as well as an Imperial Sector (Which my devastators and snipers will love). I'm still not happy with my drop pod and I'm having real issues painting the warning stripes. If anybody has any ideas, Please I'd love to hear them. And I've also got a predator lying around that i will attempt with the airbrush. I can tell you that i plan on doing some GS murals on the predator for that extra bit of detail just haven't figured out what it will be yet but stay tuned.
---
Have u tried masking them up with tape, though it could be quite fidley but would give crisp lines. Your dred looks good but I think the lightning could do with some blue to give it more contrast with the black and silver.
Keep on keeping on dude
---
I have tried the tape but im not happy with how they come out. maybe marking out intervals and freehanding them? anybody have experience with this?
---
OK So Pics As promised again. Sorry about the quality they were kind of a rush job to get taken.
[IMG]
[/IMG]
I do like the way the center console is coming out almost done with that. And below is a little treat. This is my Sgt Telion. Im actually not entirely happy with him for one reason or another. I May choose to redo him as i have plenty of time left in the challenge. the other scouts are all coming along nicely.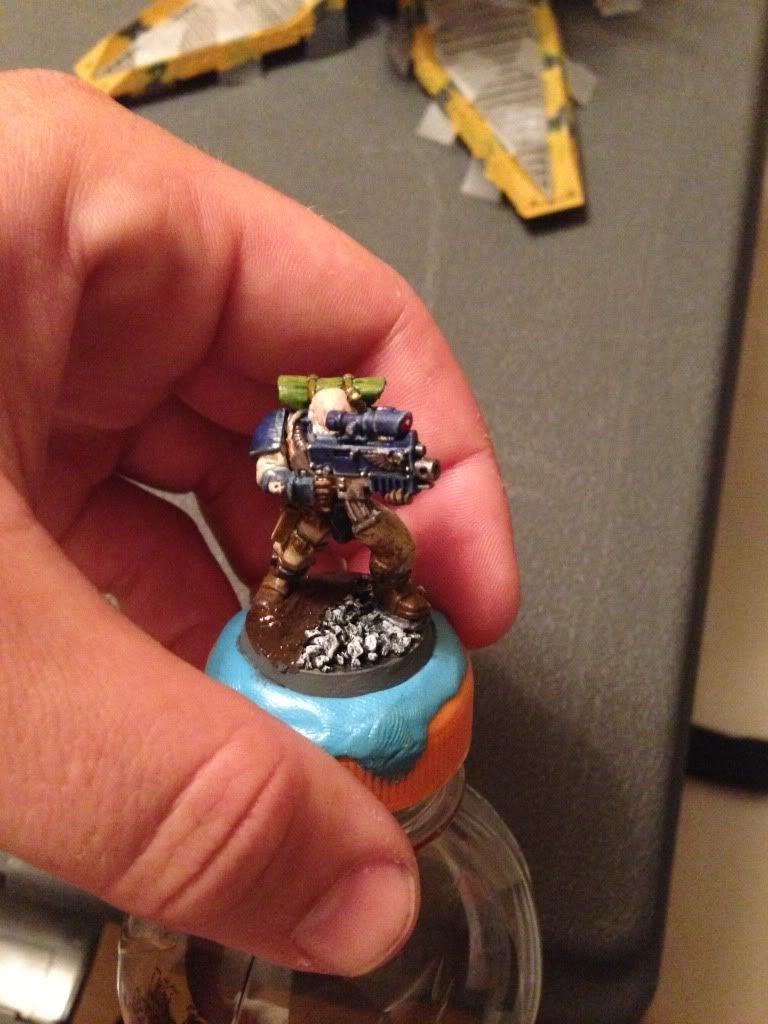 [IMG]
[/IMG]
---
Is that normal clear plastic tape? Try masking tape or I think its called frog tape, then cut tthe tape to make a stencil, peel away the blanks then just paint over, wait a min then remove the tape. Walla clean lines
Although some practice may be required.
Keep on keeping on marine
---
That's just crazy enough to work!!
---
So. Because of the nature of my painting situation i have not had a chance to do much of either painting or updating on here but here goes.
So I have picked up a copy of Apocalypse (two actually, one is the collectors edition and will not be opened unless there are extreme circumstances) And preparing for an upcoming Apoc game. I've picked up several things for this including and Aquila strongpoint and will be picking up a few more firestorm redoubts as well. I also picked up this bad boy
And I plan on using him to his full potential. (Id also like to get some storm ravens and two more storm talons). I ran into a fundamental problem when working on this as i have no way to paint it if i put it inside the finished model. So instead i painted it some of the stages are below.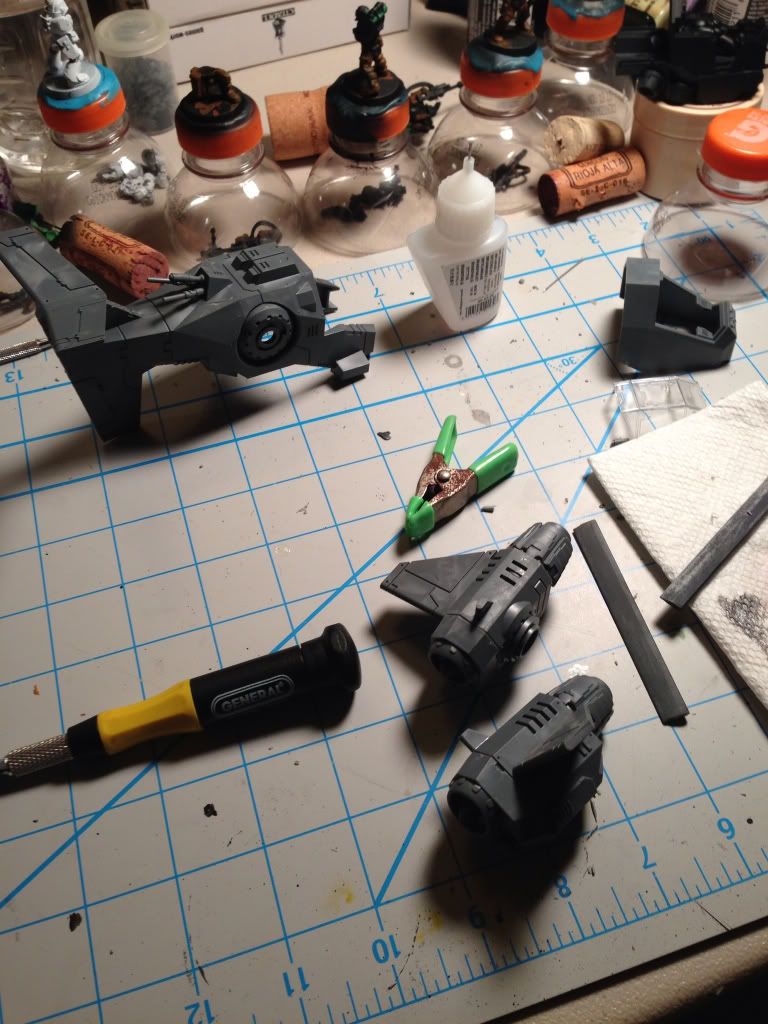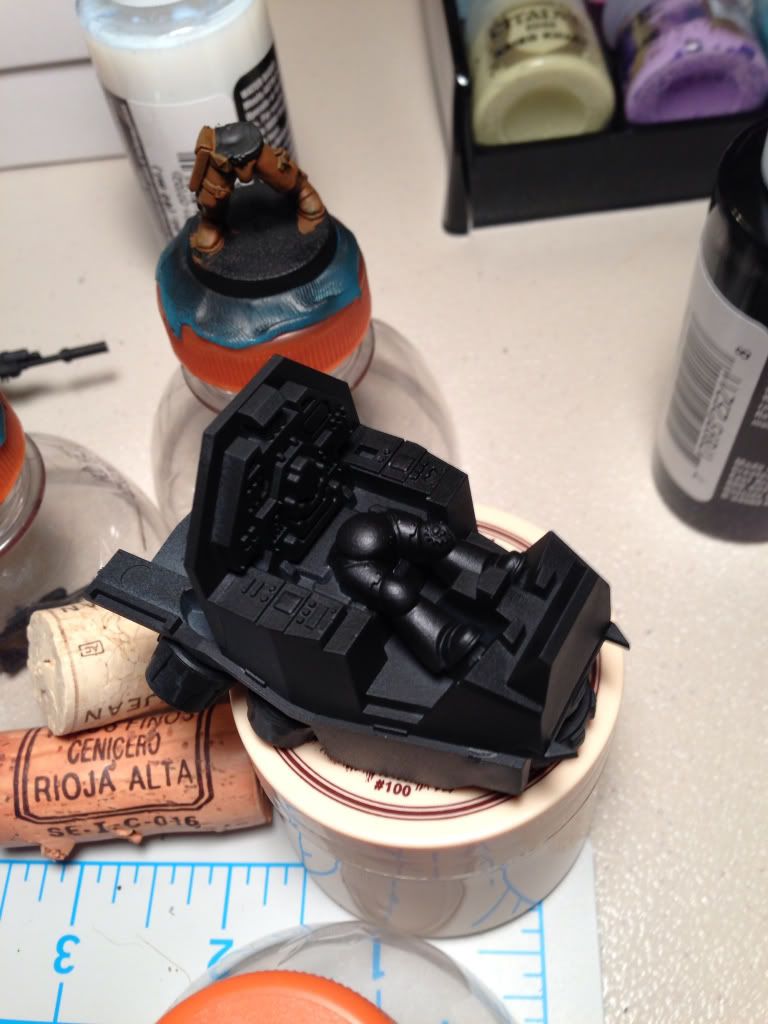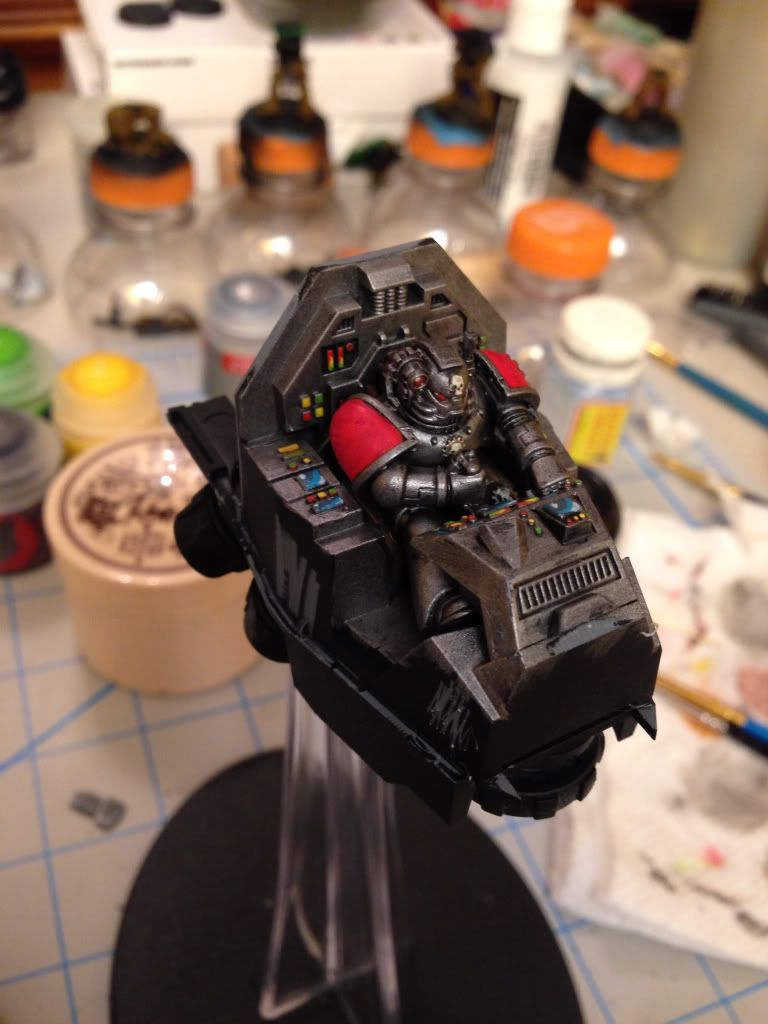 If youre wondering why there are scratches and chips along the sides its for the glue. Plastic glue does not work well on painted surfaces.
Still trying to work on that drop pod and ive finally stripped and started over on the ramps. I also have to paint Scenery for this upcoming Apoc game so i will spend a busy few weeks trying to get everything done in time.
---
Last edited by SwedeMarine; 07-15-13 at

02:57 AM

.
---
The screen's look sweet but highlighting his chair was slightly unnecessary
Good stuff dude
---
Quote:
The screen's look sweet but highlighting his chair was slightly unnecessary
Good stuff dude
I know but i felt like i had to. hes not going to have a full cockpit on there so it might show in the right light.
---
Looking good so far, Swede!
---
Quote:
Originally Posted by
Jace of Ultramar
View Post
I think Tawa is a temporal entity that exists outside of the hobby/modeling timeline. Essentially, he's the Heresy Online equivalent of a Time Lord... which is kinda hilarious and frightening all at the same time.
"God-Emperor? Calling him a god was how all this mess started."
Lower Navigation
Swedes Blog of starting and abruptly ending random projects.