---
So Grimdrutt is coming along nicely, lots of detailing on the construction still to do, rivets, wires, armour plates etc etc. but a lot of the core structure is done. I'm Going to try and get all construction finished in the next few days so that this guy can be my Jan APC entry. Might have a crack at a second unit too, maybe some warbuggies if i get time. Who knows.
---
Finished Grimdrutt the stompa, a little late for the APC by like an hour but ah well. Hope he's still good to be counted.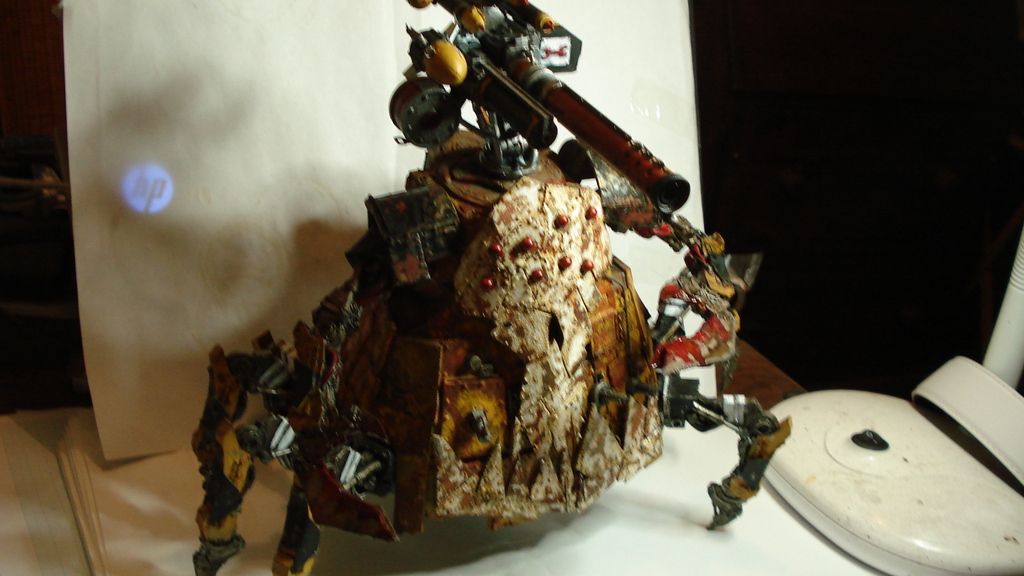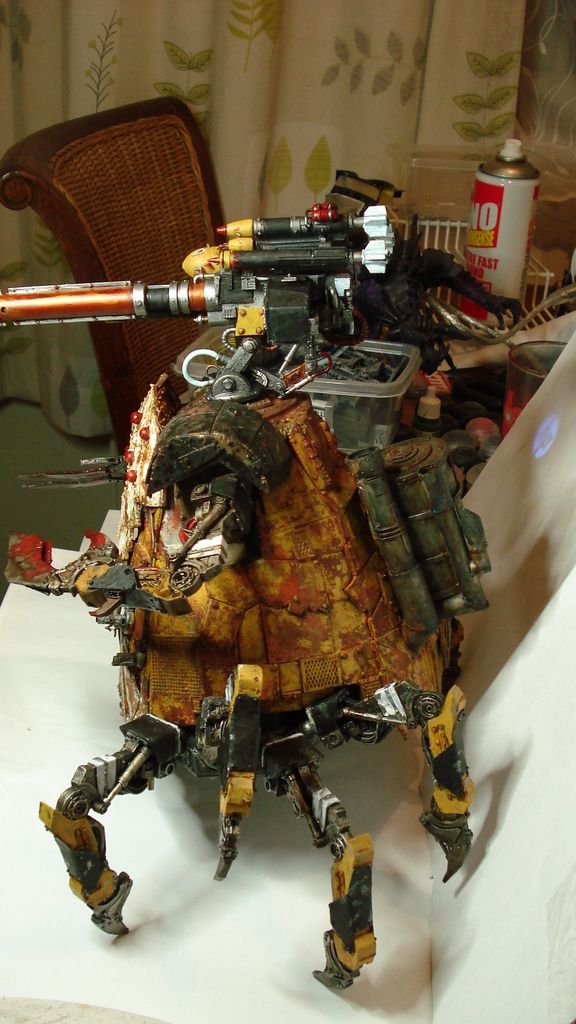 I also managed to get a load of Dreads and kans done for the APC as my second unit earlier in the month. I postd them on the APC thread but not on here so here they are.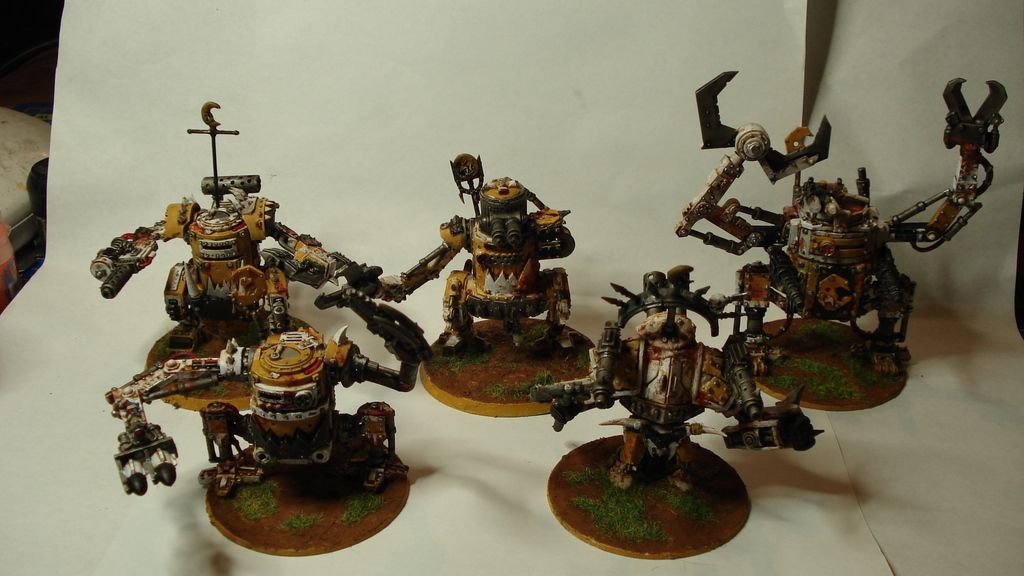 My Bad moon dreadd mob has had a lot of bits added to it lately, might try doing something on my ferals in the near future as at the moment they are a large part of my army but are only made up of units of boys with a couple of dreads thrown in. I have some weirdboys around that i earmarked for the ferals so maybe i can get one or two of them done. Failing that i still have a stack of planes, some buggies, a couple of trukks and still three superheavies for the orks to get done...and no room in the display cabinet...might need to have a clear out of the gaming room.
---
Grimdrutt looka orky as hell! Super-heavy spiders are just much cooler than cyboars.
---
Good to be green
Barks Dakka Ladz
: W3-D2-L3
Altansar Eldar
: W3-D0-L2

---
Well thats different... a spider stompa... I think thats proppa orky amazing job there!!!!

Sent from my SM-G900I using Tapatalk
---
Da Golden Waaagh!
Quote:
Dakka dakka dakka dakka dakka dakka dakka dakka BATORK!!!
Lower Navigation
Waaaaagh Grimzag!!!!