---
Modeling: More work on the Land Speeder Storms. One is nearly complete except for the crew and thankfully this is the one that needed the most work. Just got the fins, the weapons sytems, repairing the seats and buying some crew to go plus a veritable shit tone of gap filling. Before I can do that I need to go and buy more plastic glue, super glue, green stuff, liquid greenstuff and some more box cutters. And some offical LSS crew members. Next time I'm working on it, probably next weekend I will post some pics up.

Painting: None

Other: Drank half a doz and made homemade chips.... Yeah that run I went on yesterday.... all that good work is gone! Time for another beer to commiserate I think
---
Modeling: Have repaired some of my Assault Marines and Terminators, for soem reason the glue would not hold on them earlier. And two Eldar War Walkers, one Wraithlord, one Falcon and one Wave Serpent.

Painting: Started to work on the Wraithlord and one of the War Walkers. Mainly just trying to figre out how to make the red areas look decent.

Other: Have started to work and started to preapere to move to a own apartement, not totaly sure yet when I move, and if I move, depends on if the apartement is about to fall apart or not. Going to check it tomorow.
---
Modelling: Assembled (partially) two Mk II marines to finish up the first 10-man HH tactical squad. Woo, woo.

Painting: Finished up a Mk III Marine that I'd started on yesterday, pictures to follow in ye ole PLOG.

Other: Jack crap! Although I did get in 2 orders of FW (one from family for christmas, only took a 35 days -_-) to include: Justaerin termies and weapons, more Mk IV marines, Mk IV special weapon/character pack, and a Deimos Pred Executioner. Now I'm incredibly torn on what the hell to do next...
---
Heresy-Online's Expeditious Stories Challenge 13-06: "Serenity" has started, get your stories in by July 11th!
Quote:
Originally Posted by
spanner94ezekiel
View Post
3. Nothing Boc said should ever be taken seriously. Unless he's talking about being behind you. Then you run like fuck.
Banned
Join Date: Jan 2012
Location: Not every shadow, but any shadow
Posts: 7,889
Reputation: 74

---
Painting : Finally finished the Vulkan Guard !
(Can't see the Forgeworld Salamander pauldrons all that well but they are great)
See it of Flickr
http://www.flickr.com/photos/

[email protected]

/8400761576/
---
Last edited by Magpie_Oz; 01-21-13 at

12:28 AM

.
---
I figured i may as well do some updating in here as my ork plog is dead. I'll be rebooting it but i only realised a couple of weeks ago that photobucket appears to have lost a lot of my photos, like 15 pages of my ork work. Which might explain why i was getting very little new interest in the plog. So i'm going to draw a line under it and start again with my orks at their current strength. Until i get a chance to set them all up for photo's i'm goign to post a few updates on here each day. Hopefully i'll have loads by the end of Feb as i'm playing in an apocalypse battle so every painted unit is another unit on the board.
Painting
I finished off 8 boys which i've been working on, on and off, for over a year. By completing them it brings the number of boys in my feral ork army up to 109. I shoudl hve hit 120 by mid february.
Modelling
Feeling that i needed a change from working on boys i decided that i wold work on a vehicle but as none of the vehicles i've started are ready for paint i grabbed my part built Wyrdboy tower wagon and continued converting it. After about an hour it occured to me that i hated the model, it had stupid tall turrets, a really long ungainly body, unimpressive weaponary and was so fragile that it continually broke when i moved it.
So i dismantled it and have decided to create 2 seperate vehicles. The front which had the most already built on is going to be a killkrusha tank. The rest will still be a weirdboy tower wagon but i'll be workign on that later.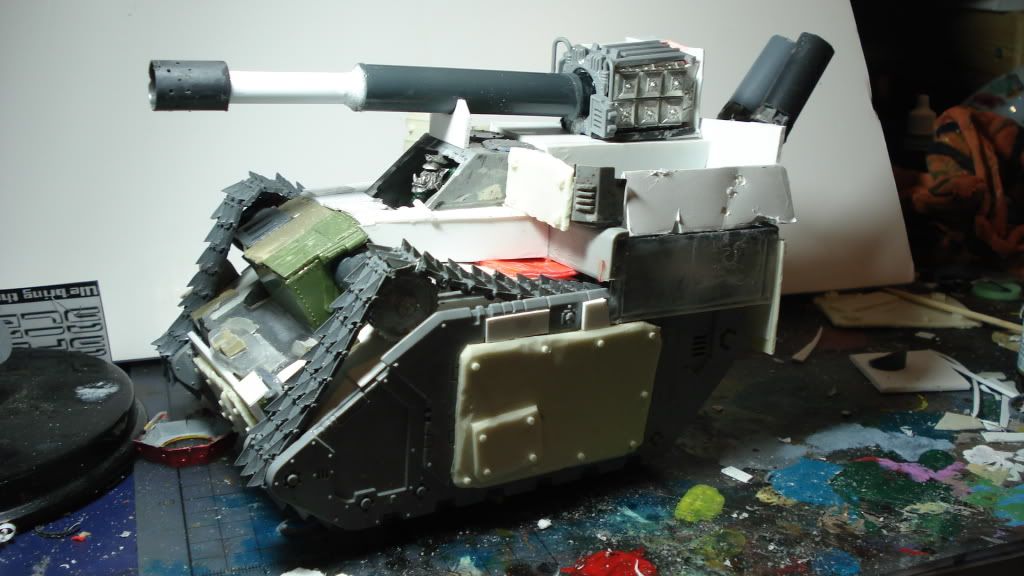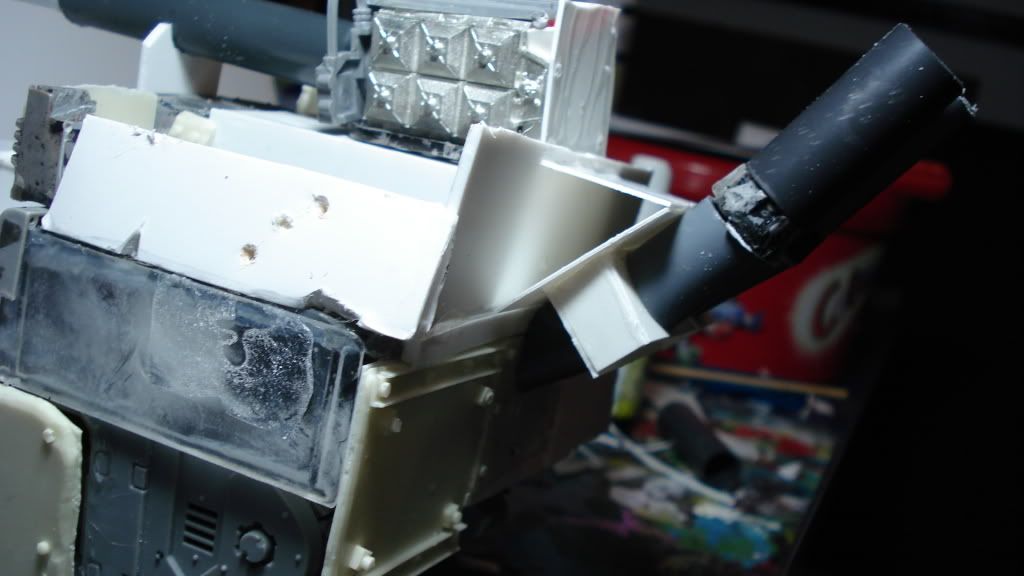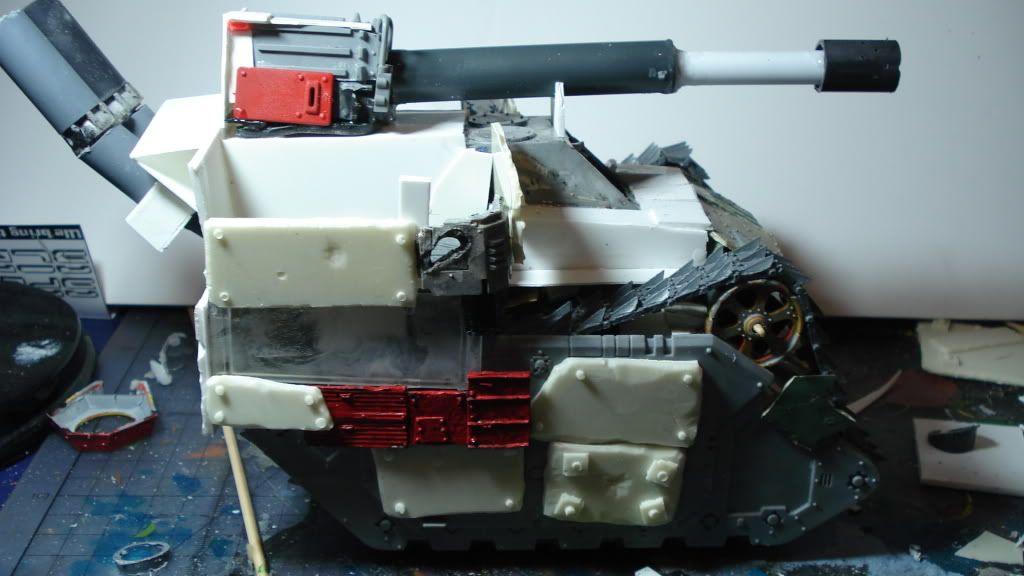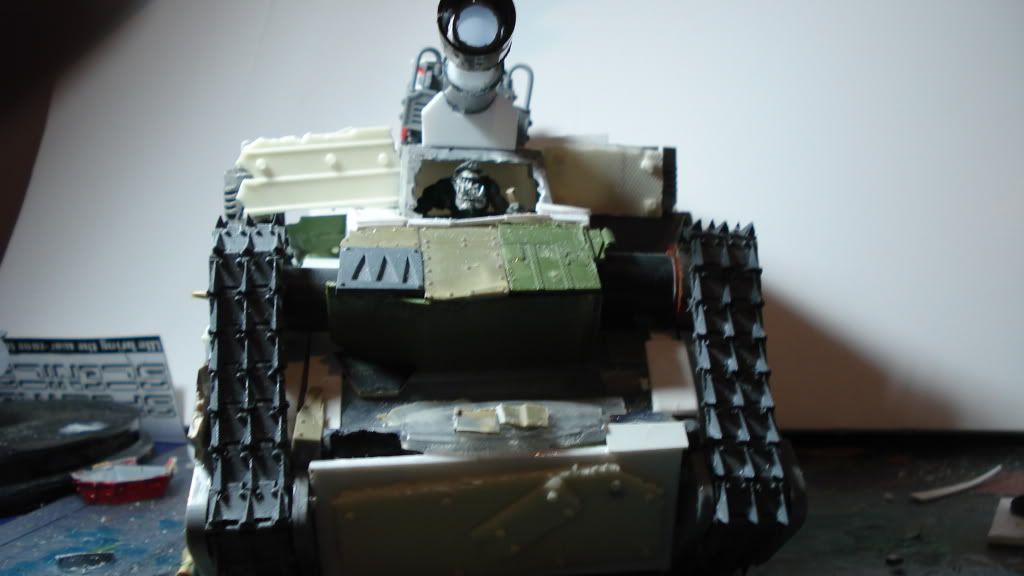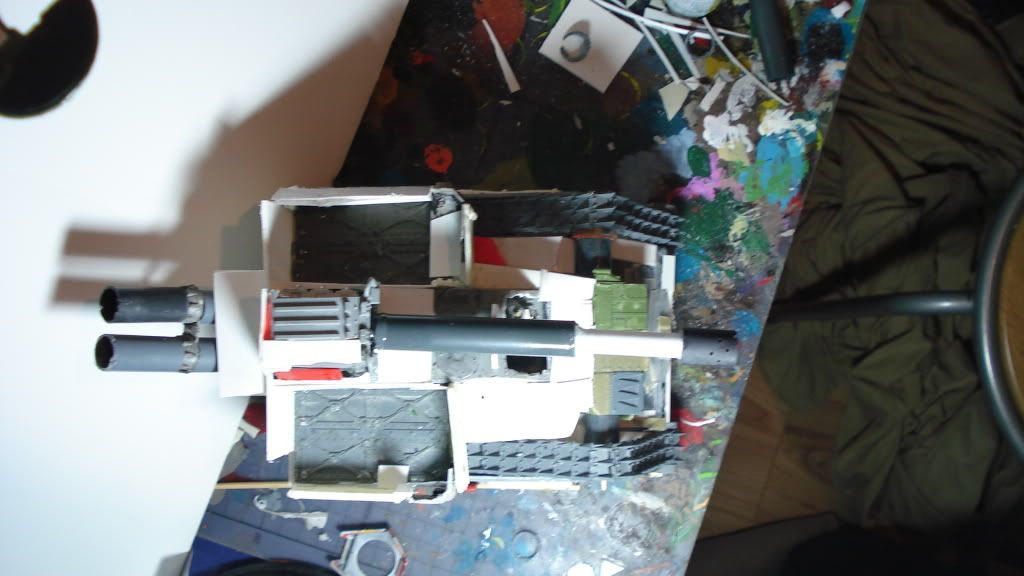 Gaming
Completed Max "dearest of all my friends" Payne 3 for the first time today. Been meaning to do this since it was released.
Writing
I've been working on text sections for my webpages and been roughing out descriptive text for my new plog when it's started.
---
Summary:
Patched up 12 Chaplains and painted a thirteenth.
---
212218457911619812520750614
Please have a look at my
space marines
.
Lord Bane says: "Keep your water bill low, drink more beer!"
My girlfriend said she didn't like Daft Punk. She's single now. Hahahahahaha lol, just kidding. She's dead...
Monsters!
---
Painting: Have been painting up my high elf monsters!
drgn42.jpg
Modelling: None
Other: I baked a cake??
Senior Member
Join Date: Oct 2011
Location: Gdynia, Poland. Sometimes Evesham, Worcs UK
Posts: 726
Reputation: 11

---
Painting:

15 minutes on my army painting challenge entry - the captain with greatsword. Got the base coat down on the cloak (green) and the purple/yellow uniform parts. I'm going for yellow on him rather than white like the rest as my second parent regiment will (eventually... in the very distant future. Like when Satan snowboards to work) be purple/yellow. That and I'm bored of painting white :D

Work:

Wrote 3 tests for my students (5 groups) and now need to mark them all and write end of semester reports for them all. This directly relates to the next heading.

Drinking:

Lots and lots of double whiskeys
---
Modelling:Put together a pioneer platoon for my Flames of War force.

Painting:Base coated some nebelwerfers and PaK40s.
Powered by Squig Tea
Join Date: Jan 2007
Location: In da Toolz cupboard in da Mekshop
Posts: 7,589
Reputation: 53

---
Hmm not much done this time.
Modelling
Been thinking on the 2013 Army Painting Challenge that will be starting soonish and realised that I will need to prep some stuff ready for Feb/March when the 2012 one ends.
Looted Wagon (3)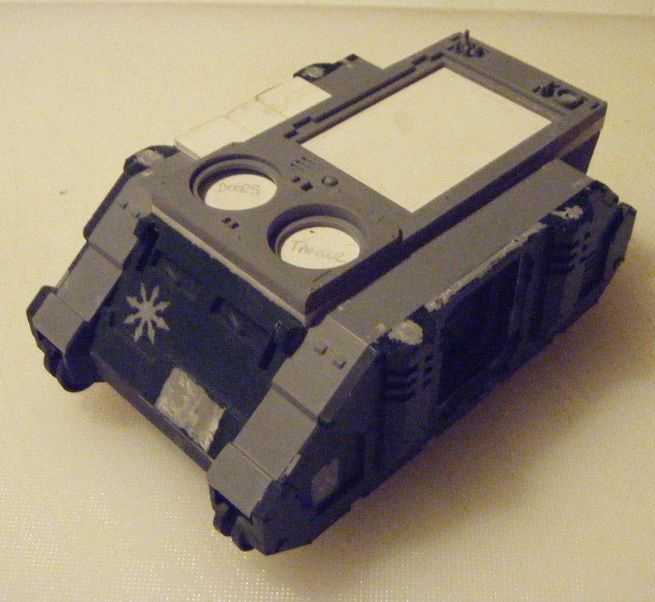 Painting
Bit more daubing on the Ork Bike Nob but not much really.
Other
Lots of Borderlands played, when the Missus wants a Coop play session it's hard to say no.
Lower Navigation
What did you work on today?