---
Still chugging away at the front piece of this Helbrute
---
Quote:
Originally Posted by
Jace of Ultramar
View Post
I think Tawa is a temporal entity that exists outside of the hobby/modeling timeline. Essentially, he's the Heresy Online equivalent of a Time Lord... which is kinda hilarious and frightening all at the same time.
"God-Emperor? Calling him a god was how all this mess started."
---
Got my airbrush yesterday so i primed Sgt. Telion, my entry into this weeks challenge
---

---
Finished the first two pieces of the crashed aquilla lander, finally getting some experience in weathering.
---
Against all expectations I managed to do stuff today:
And also managed to get the verdigris slopped onto another three. I'll probably try and get a little more done tonight as well:
---
giant light box...
i think im gonna need bigger lights
not fully complete hoping to be able to fit full army/most of one in it at the same time (making a floor in it out of styro)
DP in the picture on the front brace
---
~- Van
---
Got a droppod in the mail and immediatly set about putting it together. Removing all the mould lines was a drag, but painting is now coming along nicely, the inside is finished and most of the outside has the flat colour on.
---
Making good progress on this month's entry for the Army Painting Challenge. Finished one of the three battle suits, and my original test model on the left is still being tested on for the basing.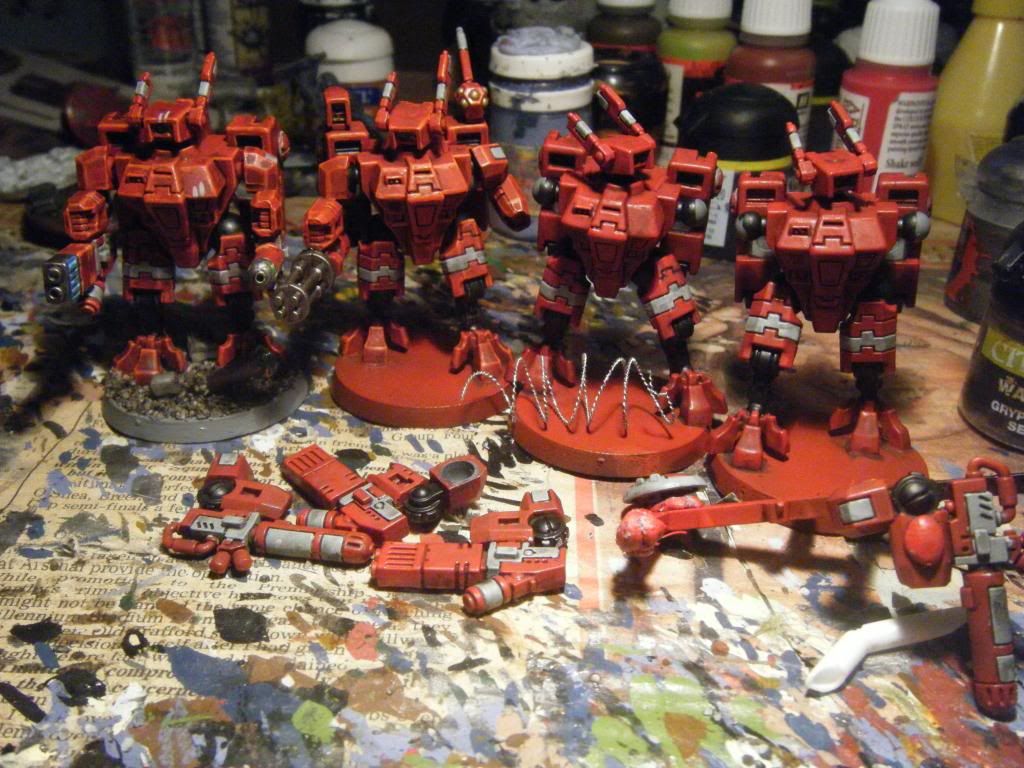 Angryman
Join Date: Aug 2009
Location: A wretched hive of scum and villany. Actually PNG. Goddamn this place is a shithole.
Posts: 4,304
Reputation: 22

---
Those suits look awesome khorne. I am happy to see the tau resurgence.
I have made some progress on my next leviathan for my chaos forces. No prizes for guessing which chaos legion this one is affiliated with. Only base colors so far, there is plenty still to do.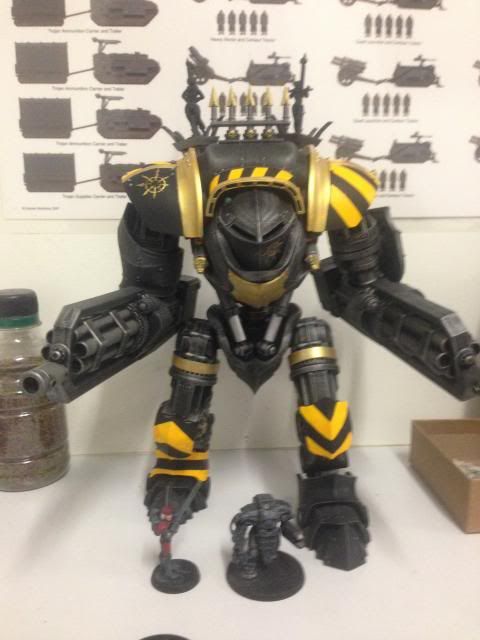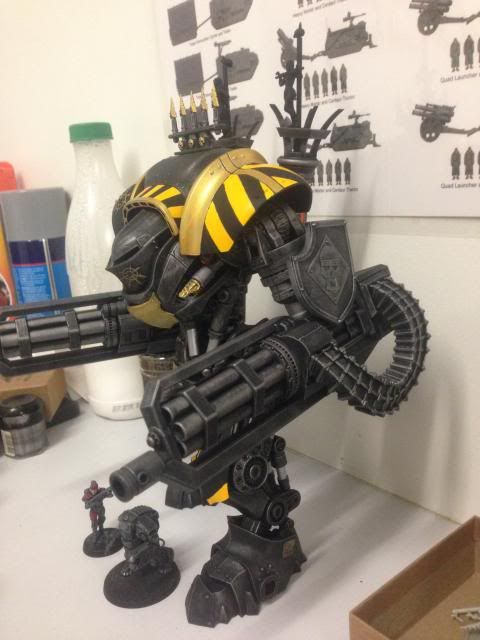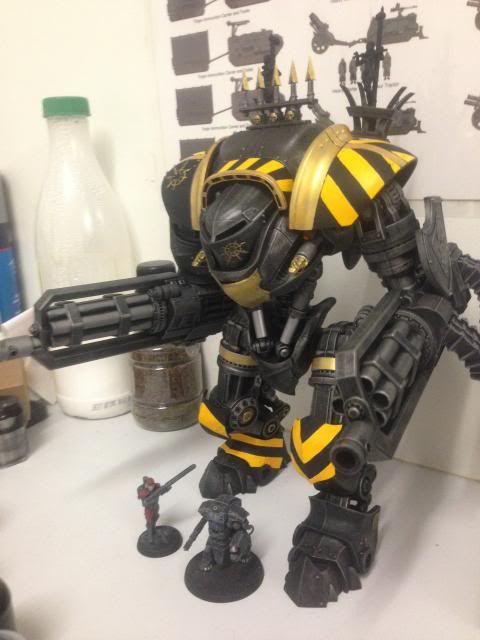 ---
Sanity is for the weak.
'Evil will triumph because good is dumb.' Dark Helmet,Spaceballs
According to LUKEVALENTINE's test i am a diciple of khorne. Figures really.
---
Shaantitus that looks awesome, really great work, looking forward to seeing more of it.
Worked on these today:
More pics can be found in my various Project Logs
Lower Navigation
What did you work on today?