---
Lol sounds legit to me. Hope you were able to cleanse that unclean filth.
---
Finished off two of the 4 wirblewinds for this month's army painting challenge, along with some terrain to be used in a tournament this Sunday.
---
Ok a legit what Ive been up to, made the custom case for my blood angels to inhabit once they are finished.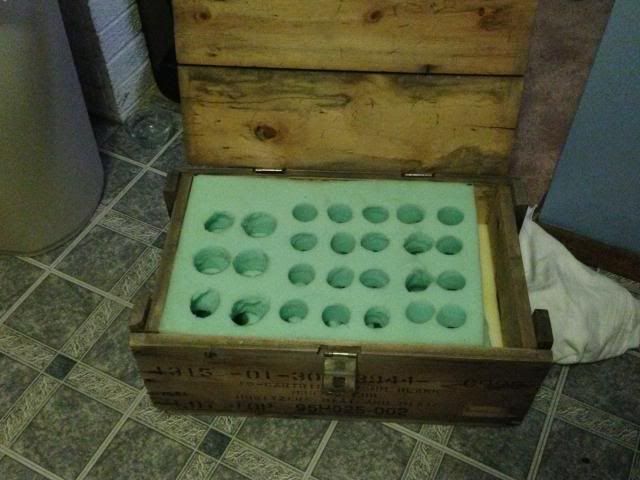 Banned
Join Date: Jan 2012
Location: Not every shadow, but any shadow
Posts: 7,889
Reputation: 74

---
THAT is a serious case !
---
Amongst other things. This guy:
Senior Member
Join Date: Mar 2013
Location: Canadian national, US for university
Posts: 199
Reputation: 7

---
Debating whether or not to start posting a story about IG that I've been throwing darts at for the last week. Accompanying fluff, probably an ongoing thing.
Angryman
Join Date: Aug 2009
Location: A wretched hive of scum and villany. Actually PNG. Goddamn this place is a shithole.
Posts: 4,304
Reputation: 22

---
My last post in here was over a month ago. So this is more of a 'what have you worked on this past month'. Not a huge ammount really. I have built my second dreamforge leviathan and now i am starting to warp it into the service of chaos. Awesome model by the way.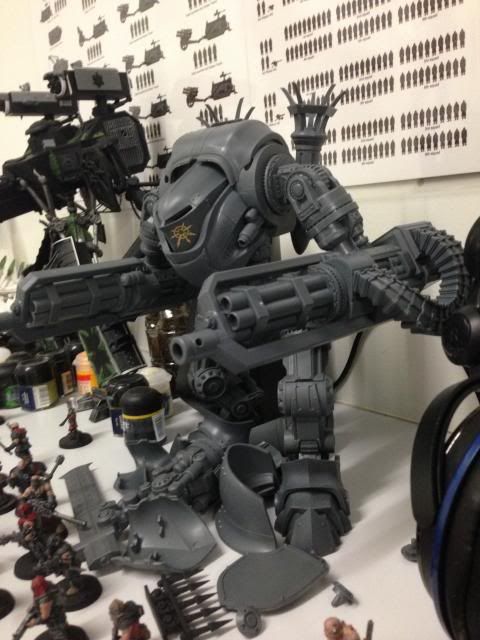 I have completed the 30 cultists/traitor guard i was working on.
I have been adding small details to my reaver titan. I will probably be doing that for a while yet but i am happy with where it is going.
---
Sanity is for the weak.
'Evil will triumph because good is dumb.' Dark Helmet,Spaceballs
According to LUKEVALENTINE's test i am a diciple of khorne. Figures really.
---
Last edited by shaantitus; 05-15-13 at

11:32 PM

.
Lower Navigation
What did you work on today?