Great Unclean One
Join Date: Jun 2008
Location: cavorting among Grandfather Nurgle's entrails
Posts: 2,611
Reputation: 42

Death Guard WIP: Pandemic (May 2 - more Defiler paintwork)
---
OK, the main body of this is over at
Relicnews
, but since I noticed there was a link to my
Nurgle 101
tutorial at Relicnews already here I figured I might as well stick a few of my Nurgly works-in-progress up here as well. 'Pandemic', my Death Guard army, is my first ever army - so be nice :D
My Nurgle Sorceror: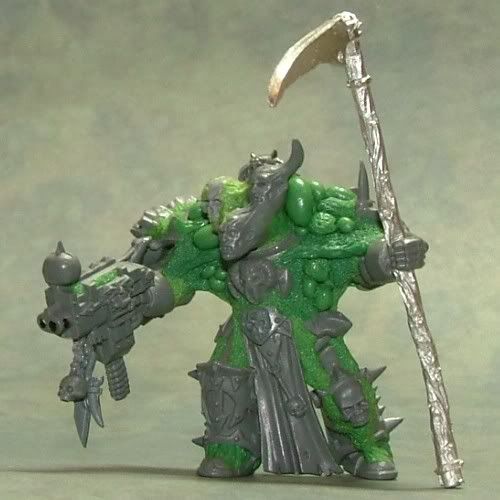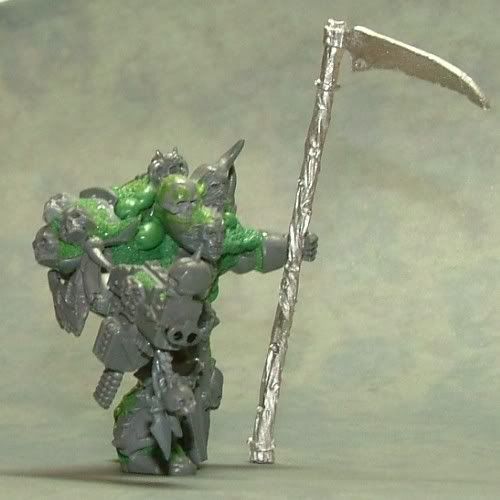 A Terminogre (the idea is that they met this Ogre on their travels, liked the way he kicked arse, adopted him, found a 7XL set of Terminator armour in the stores and squeezed him into it):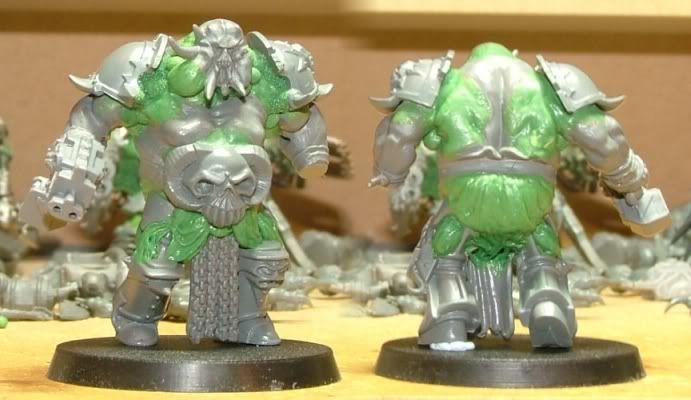 A Possessed Terminogre (I'm rather proud of the sculpting on this guy):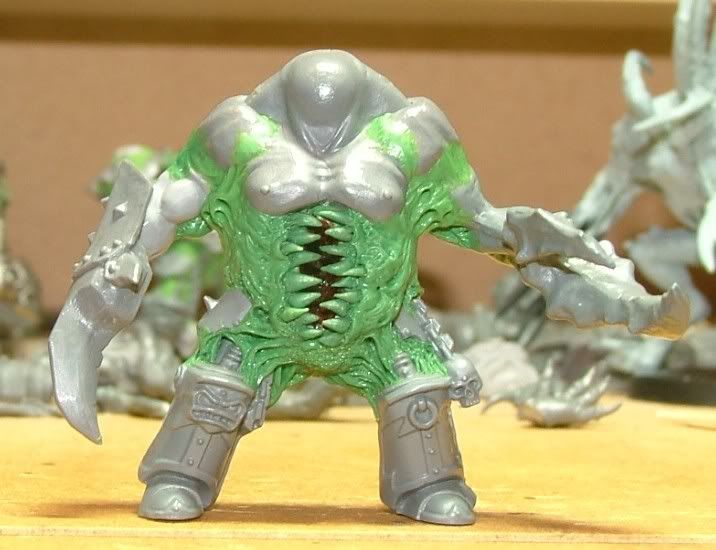 Lord Kothaar The Putrescent, my HQ: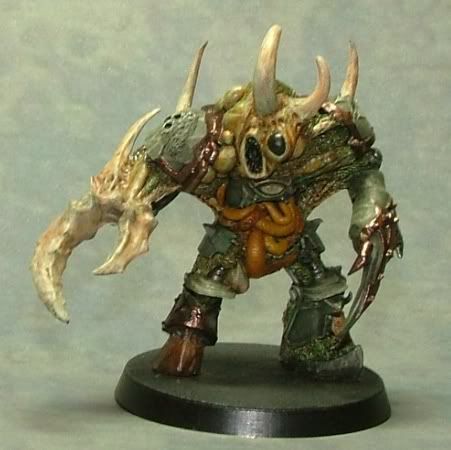 And finally one of my line Terminators from the 'Plaguewielder' Terminator squad: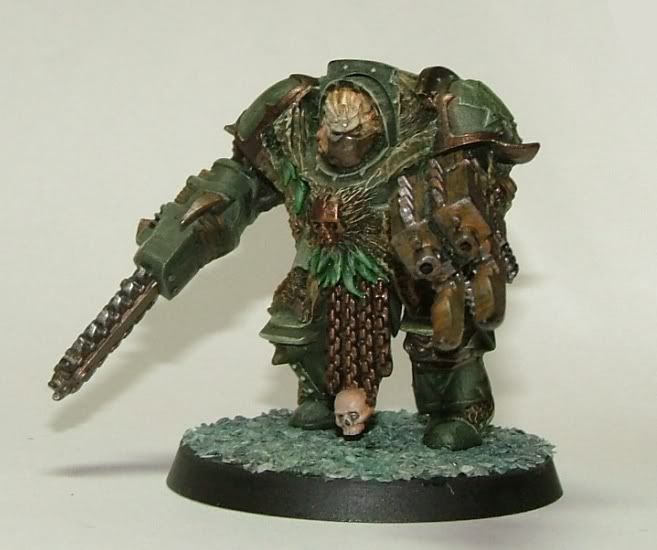 ...hope you guys like these, and that maybe it'll inspire some more Nurgle armies
---
Last edited by Svartmetall; 06-16-08 at

01:06 AM

.
Join Date: Feb 2008
Posts: 228
---
and let the plague begin.
---
WOW awesome wish my nurgle looked that good, would like to see more.

Edit: not to be mean to your work, but they remind me of the flood from Halo.
---
How ironic it is that as fast as we spread progress and hope throughout the galaxy, the Tyranids spread death and despair. Only united can we hope to stand against them.

Aun'shi of the Tau Empire
---
Last edited by Imperial Dragon; 06-16-08 at

08:54 AM

.
---
Damn.
Think that says it all
Great stuff man; keep 'em coming!!
---
Quote:
Originally Posted by Navar89
if I hang out with you any more I just might pick up 40K...You, sir, are dangerous.

Holy shit, I've a plog again!
---
That stuff is so..disgusting!

The way Nurgle should be!

I love those sculpts, man. Keep that shit up and paint it up good!
---

---
Now that is Green Stuff. I can't believe how great that stuff looks. How big is the force?

Awsome painting as well.
---
You are a totally SKILLED GS sculpter. Love the Ogre. Add more nurgle to him though.
---
GW is the eternal circle.
It creates and destroys.
Inspires and demorilises.
Gives Birth and Murders.
That is Games Workshop.

Currently working on Guardians Of Pella Space Marine chapter
---
good work all around bud. hope to see more of your work.
---
Trust is a dagger, the hilt as sharp as the blade.
Death to the Imperial dogs
.
---
All I can say is DAMN.
---
one thing I want is the ability to split my fire everywhere, it makes no sense that a squad of 10 guard or marines or whatever all have to fire at 1 target with everything, is the guy with the lascannon not smart enough to realize maybe he would be better off firing at the massive tank looming overhead instead of the little man no bigger than a squat running at him, or is that far too complex for the 10yr olds?
My Thousand Sons Project Log
My Warriors of Chaos Project Log
My Cryx Project Log
My Necron Project Log
---
WOW, there amazing, love the mouth and teeth on the belly of the possesed ogre, fantastic sculpting
Lower Navigation
Death Guard WIP: Pandemic (May 2 - more Defiler paintwork)