Sons of Heracles
---
This is Chapter Master Sisyphos of the Sons of Heracles [diy Army I started a long time ago and am now bringing them back from the warp].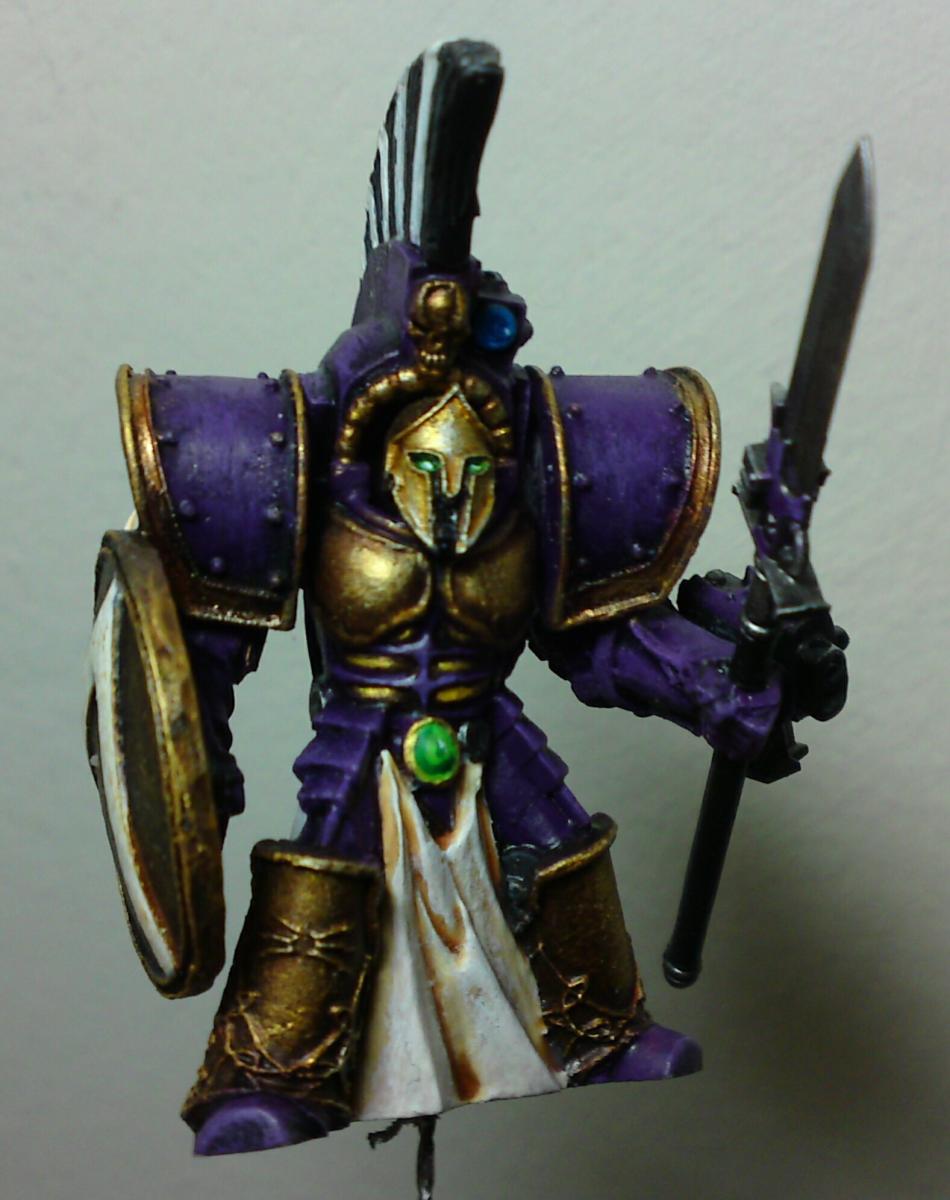 Few more things to do to Him yet,detail work and His base.
C&C as always welcome.
---
That looks freaking AWESOME :D Love the purple dude. Whats the shield for? Just show? Or is it a SS?
---
Quote:
If you go down to the woods today, be wary
---
Holy cacapoopoo thats mental!!! i like it! the only niggle is the head, there is just something that doesnt sit right with me :/
---
WAAAAGH Dragblud
W: 22 D: 6 L: 13
Space marines: Krakens Fury! (TBF)
W: 0 D: 0 L: 0
---
Looks awesome! I love the back hair spine thing (I don't know the right term) but looks awesome.
---
Thanks for the kind comments!!
Jamob the shield is an old relic from planet Athos [homeworld],it belonged to a King of old,a renown giant of a Warrior,It has been passed down through generations of Kings and in turn given to the Sons of Heracles and turned into a formidable weapon in itself,yes its a stormshield with the power of a thunder hammer.
Here is the finished mini....Chapter Master Sisyphos.
---
Last edited by zxyogi; 11-26-12 at

06:42 PM

.
---
Hello,update for my Sons of Heracles. These are the original minis I done years ago,all I have done is whip off the standard Marine helmet and replace with these awesome helmets from Puppets of war...and tidied the paint up a bit. The next batch will be fresh minis not old reclaimed ones. These are still very much wip....please excuse the poor quality pics.
C&C most welcome!
---
Nice work man!! I love the color scheme and the asthetic of the army. Looking forward to more.
---

Commissions, Project Logs, and Galleries
Follow me on Twitter: @MidgesWorkshop. You can aslo follow me on face book Here
---
Not quite as good as your Lamenters, but still very striking. Love the hoplite helmets, they fit perfectly.
---
Thanks to you both!! Still as said wip.
Khorne.....Lamenters?.....Marine Malevolents.
---
Update with Squad Theseus...nearly done,bit of tidying to do and the Chapter symbol to add.
This is the start of Squad Cadmus...
And this is Assault Squad Crius,again nearly finished but.....not quite!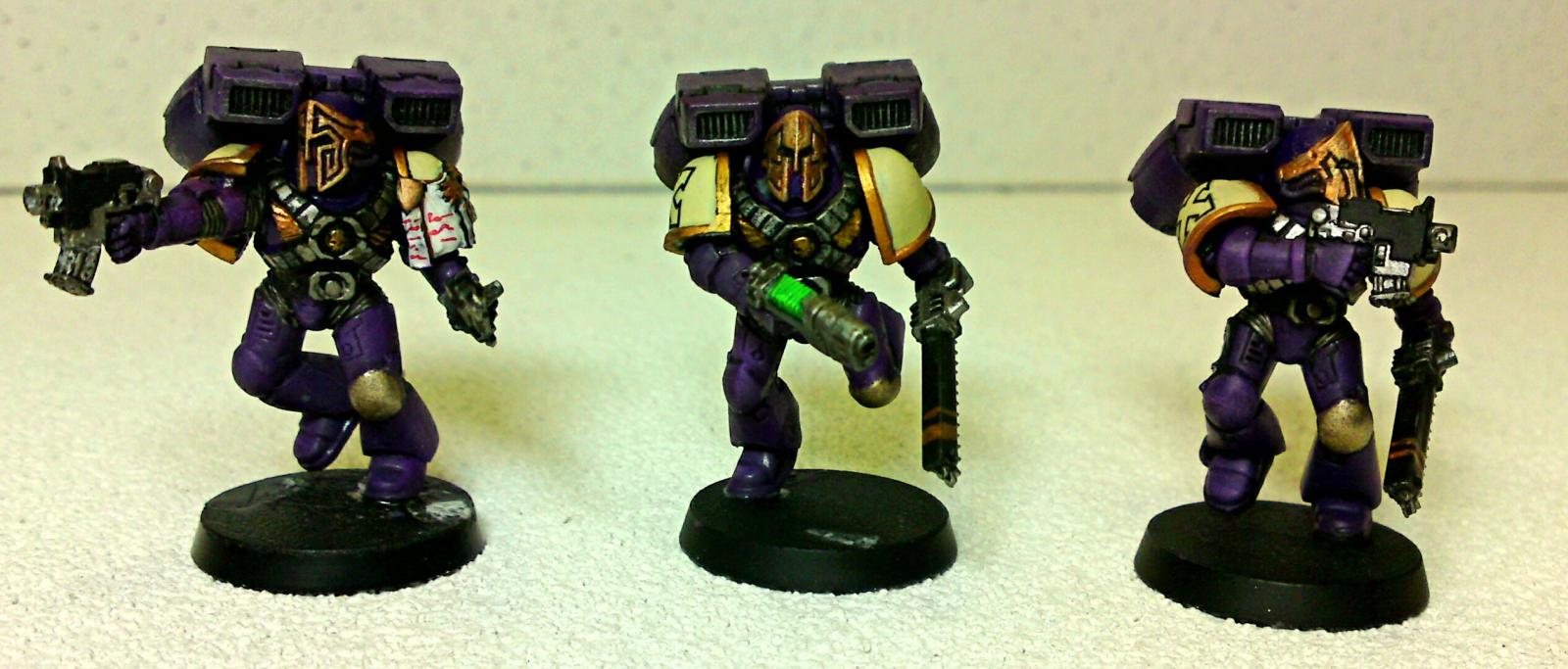 Lower Navigation
Sons of Heracles