---
No painting but here's the start if my table. So far I have 4 2x4 boards to build up. Going to be an urban environment.
---
Last edited by LegionThree; 05-28-13 at

04:27 PM

.
---
Will get better quality shots up later on but here they are for now. Don't know why but every time that I sat down to work on these fellows something happened. Either I wanted to paint something else, work on terrain or just not paint them.
---
Ok so here are a few WIP shots from the table that I am making in the garage. Always nice to have around for late night games. The roads and buildings will be buildt onto the boards and you can change the setup of the table by flipping and moving the 2x4 foot tiles.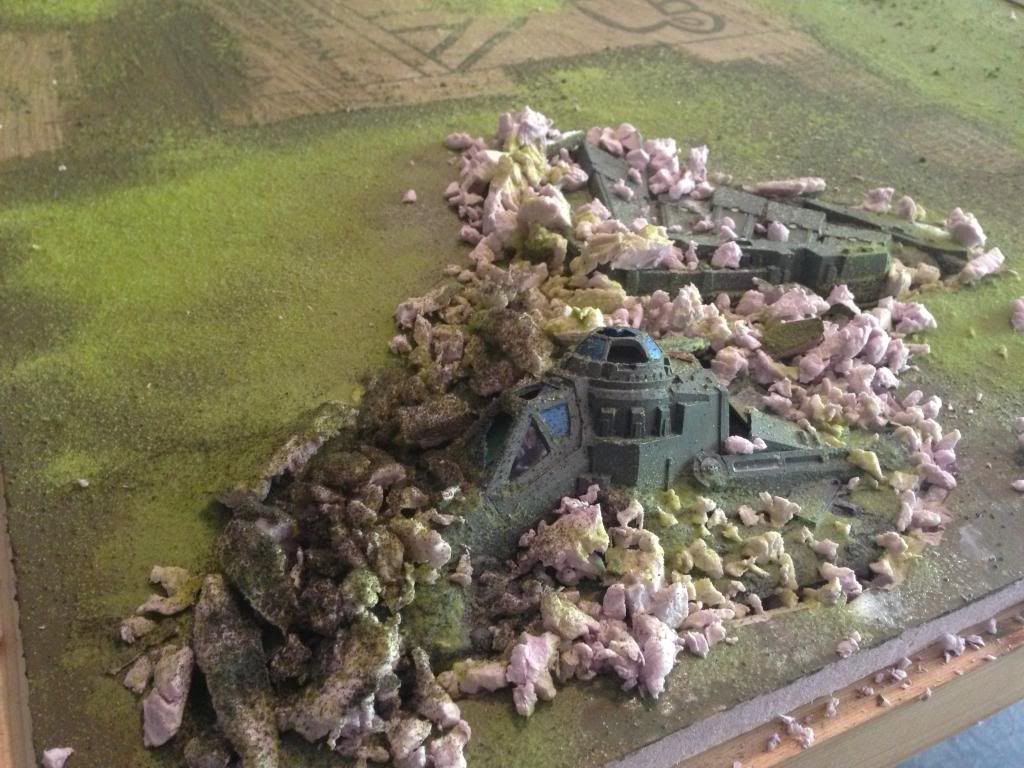 ---
Just wanted to put the entire happy blood raging family together for a shot. Im done with most everyone on the table besides the tactical squads who need a significant amount of loving.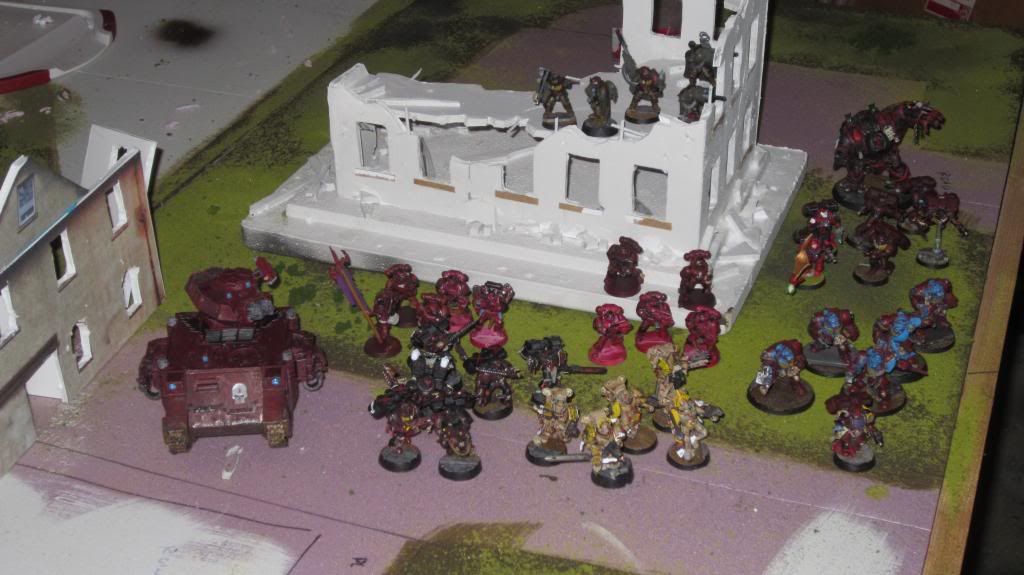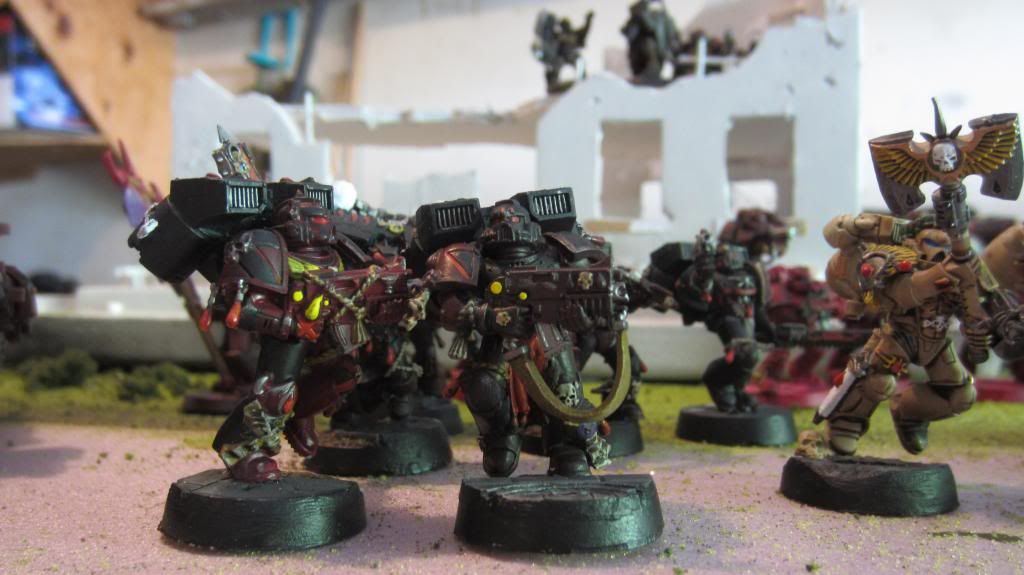 ---
This looks really good mate, I'm no help on the drop pods, for some reason my meta doesn't really use them. I look forward to seeing the gaming board develop!
---
OK wanted to drop a little update on you guys just to let you know this is still alive.
So here are a few shots of the table, still very much WIP but coming along. Played the first game on it the other night and had a good time. Very relaxed playing at home.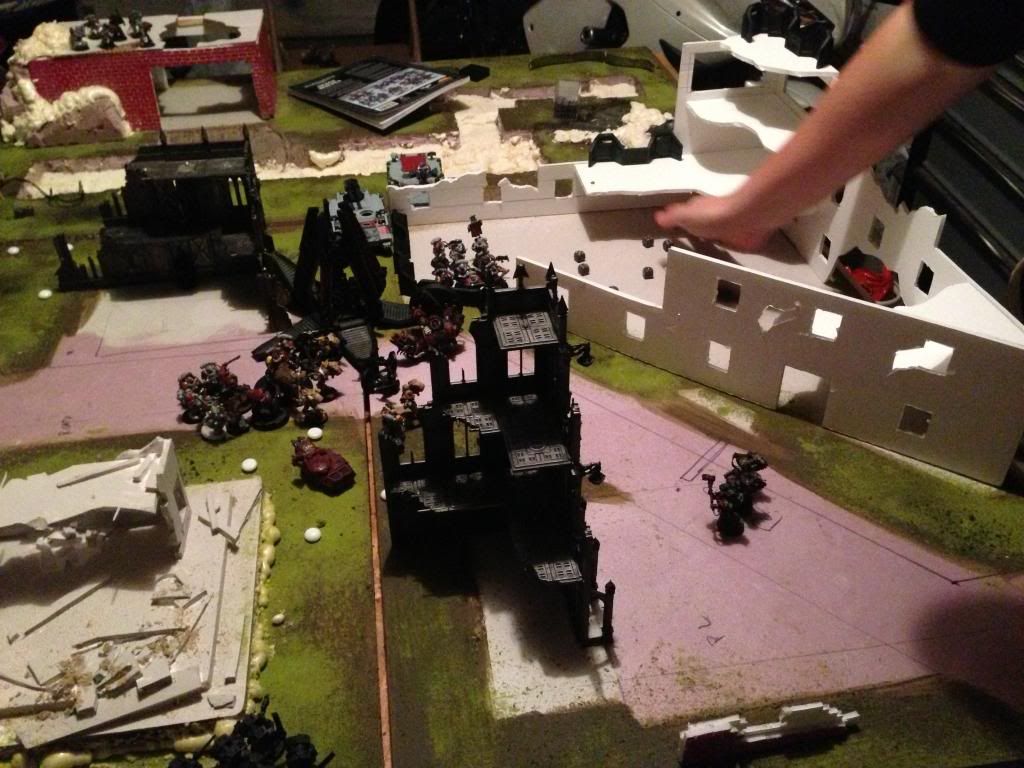 Next up we have some new assault troops Im working on, more assault marines, yah buddy. I really do need to start doing magnets so I can swap out the packs.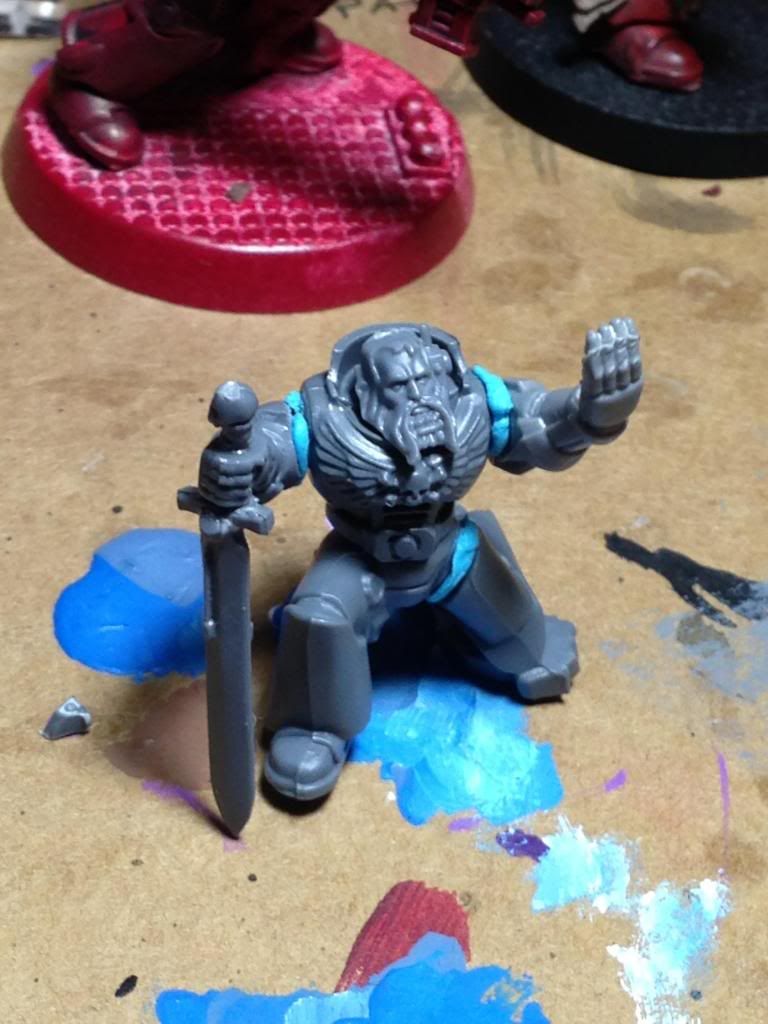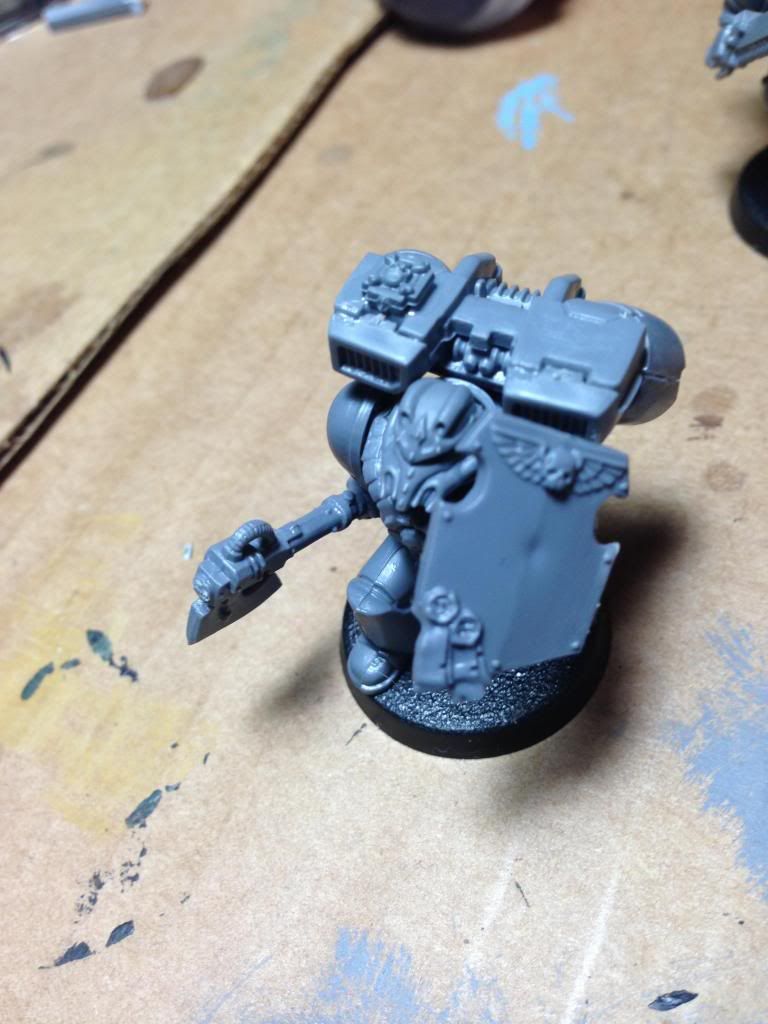 ---
Love the kneeling marine, what are your plans for him?
---
I think that either he will be holding a head of his slain foes or maybe an artifact. Then I'm not sure if hell get a jump pack or a regular or maybe magnet treatment.
Lower Navigation
Blood for Blood - The Angels Vermillion