---
Well, the terminators look pretty cool so well done with those. And I like tehposing of your minis, very dynamic

Rev
---
The more of these fantastic plogs I see the more I know I need to add more colour to my BA
---
Thanks, I try to make them unique, hate cookie cutter armies.
I know what you mean Hellados, it was another log that ive since lost the link too that got me going again. The creator had such an amazingly dark and ominous army that I had to get into Blood Angels again. I hope the addiction wins, no offense lol.
---
yeah me too, but I do love the models that GW make :p
---
No paint on it yet but here it is the Hellbrute death company dread.
I took the hellbrute added a terminator for the driver, flame thrower in the hand and removed a single barrel of the weapon to represent a melta. Then added the flamer fuel tanks from a baal predator and the guitar string with gs. Hope you like it.
---
Just a preview of the death company. More to follow when I get a real camera.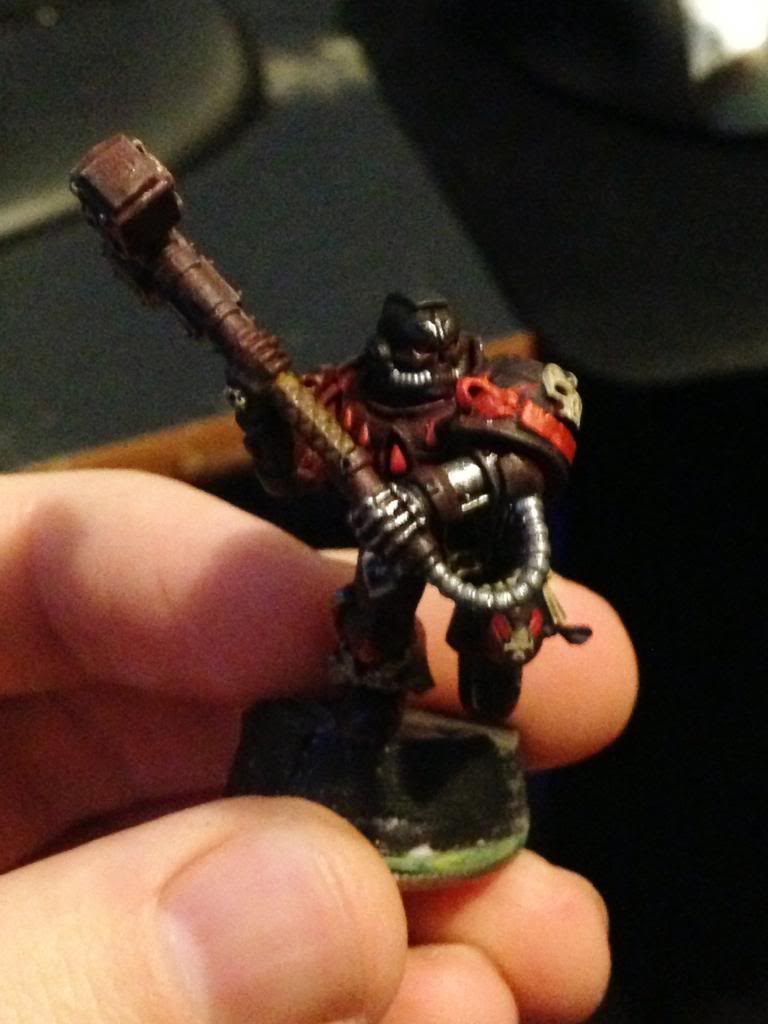 ---
Beautiful army mate.....love the unique feel you have, whats next one your agenda?
---
For Dorn and all who follow him! The battle of Terra will never be forgotten!
Walls fail, fists do not!
Heresy blog

---
Thanks Gearhart. Next up is going to be painting the Helldread and selecting and painting jump packs for my death company. I think that I will be using the standard DC packs but Im torn because I really want to do just the center packs from the sang guard. Not sure yet, if I do go with the center i have yet to buy the bitz so that will take a bit longer. Should have the DC pics up soon.
---
OK heres a decent photo shoot for the DC. Still not sure on what jump packs to use but they will eventually be magnetized so that I can swap between that and regular packs.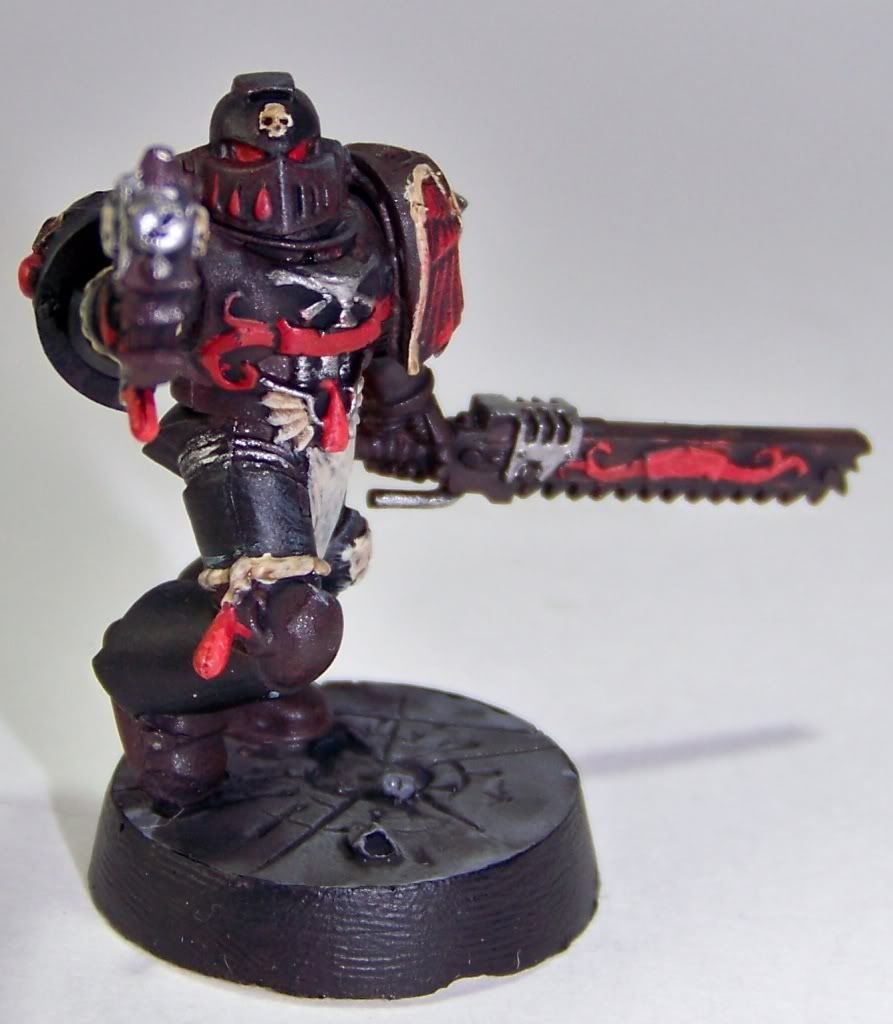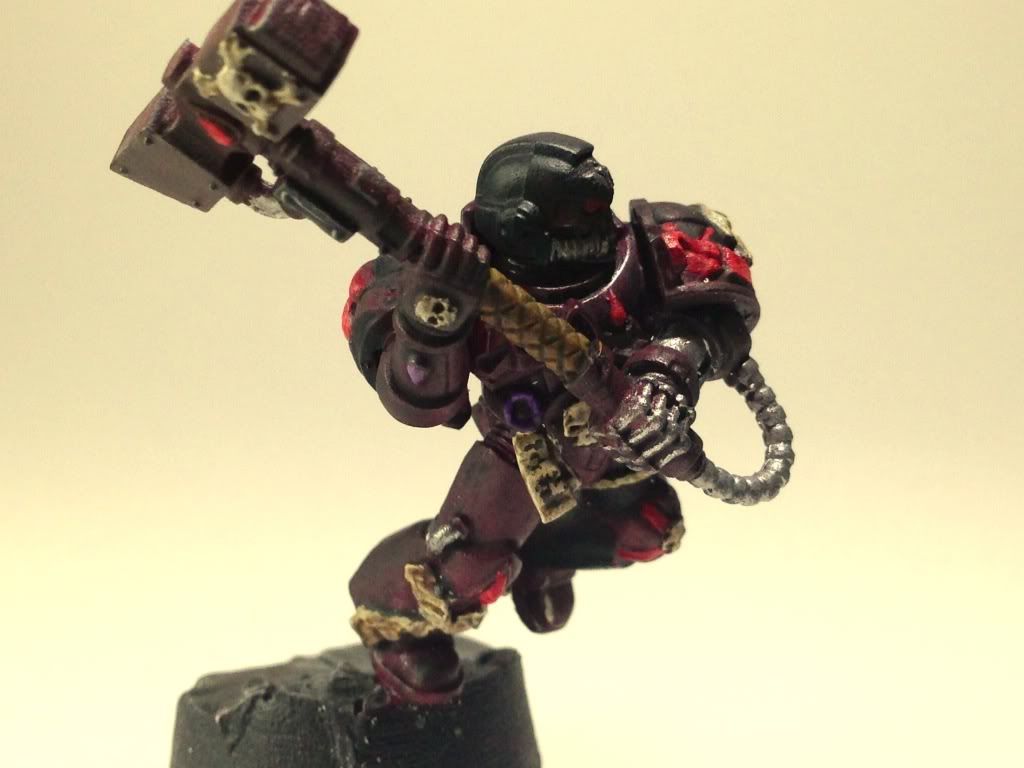 ---
I really like the redish tinge to the armour, I'm guessing it's because of the fact that they're painted black from red on entering the DC?? I can't help but think the tinge isn't as red as it could be but it's going to be a really hard thing to pull off.
Do you use washes? They're an amazing cheat to make models look really good without having to layer etc
Lower Navigation
Blood for Blood - The Angels Vermillion