Howzaa's CSM Project
---
Well I've been collecting and painting the odd miniature for a while, but now I've started doing the monthly painting challenge getting a few bits together. I thought it might be good motivation to get it all in one place and with any luck see any improvements as I go, hopefully it might interest a few people along the way.
Aim is to have all the original chaos legions represented at some stage, but to start with its mainly Khorne and a few other bits and pieces. Forge world can share most of the blame for my collection being that way if only they would release the rest of chaos legion conversion kits..... though I guess I'd be alot poorer.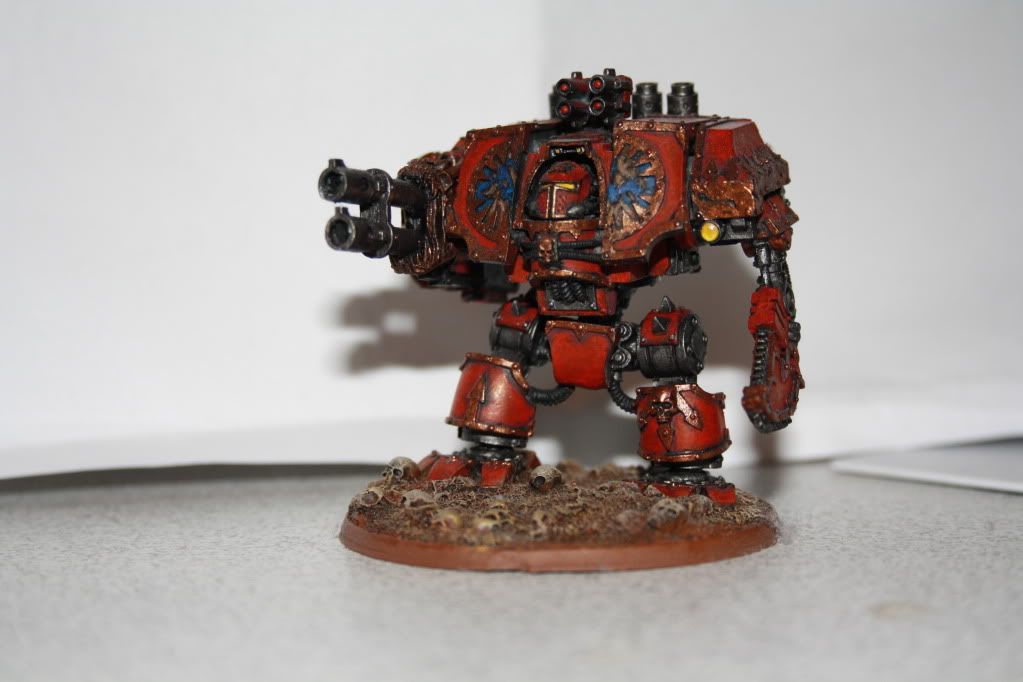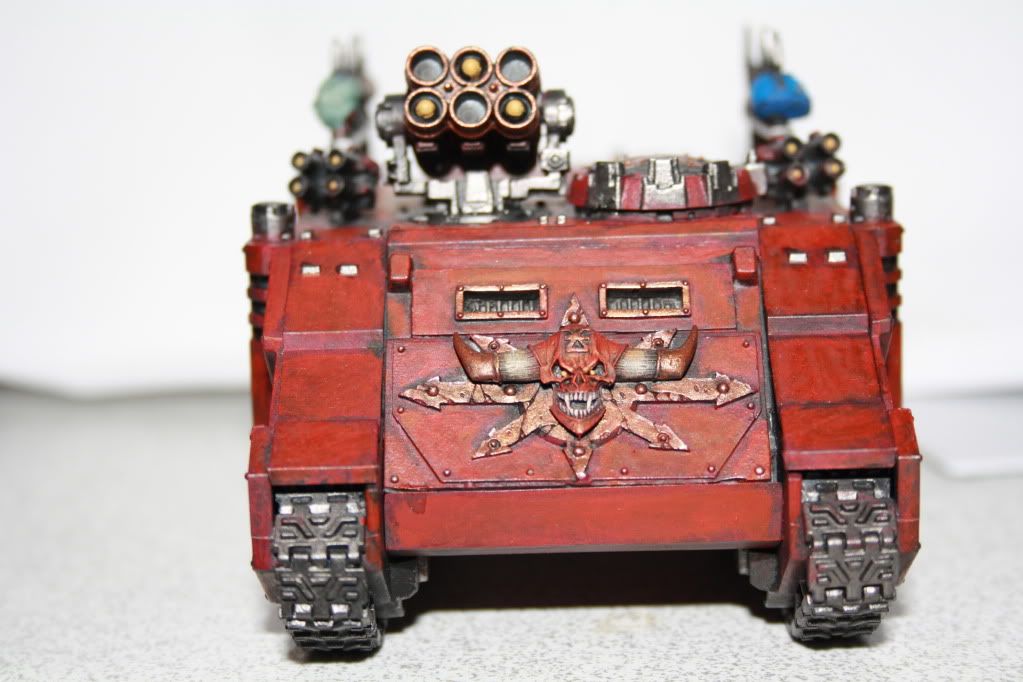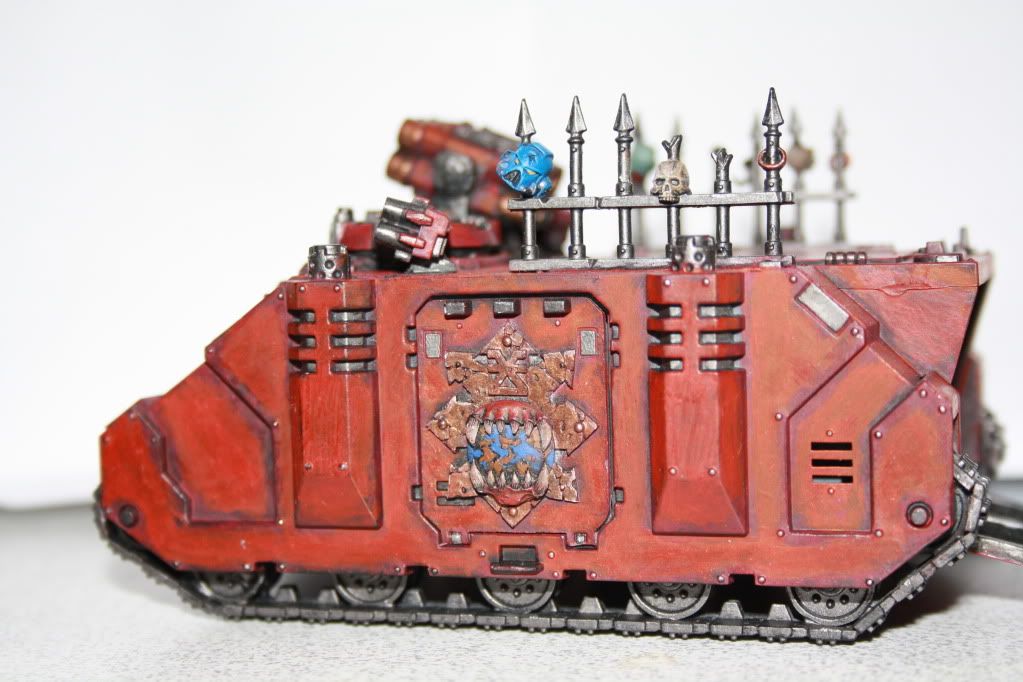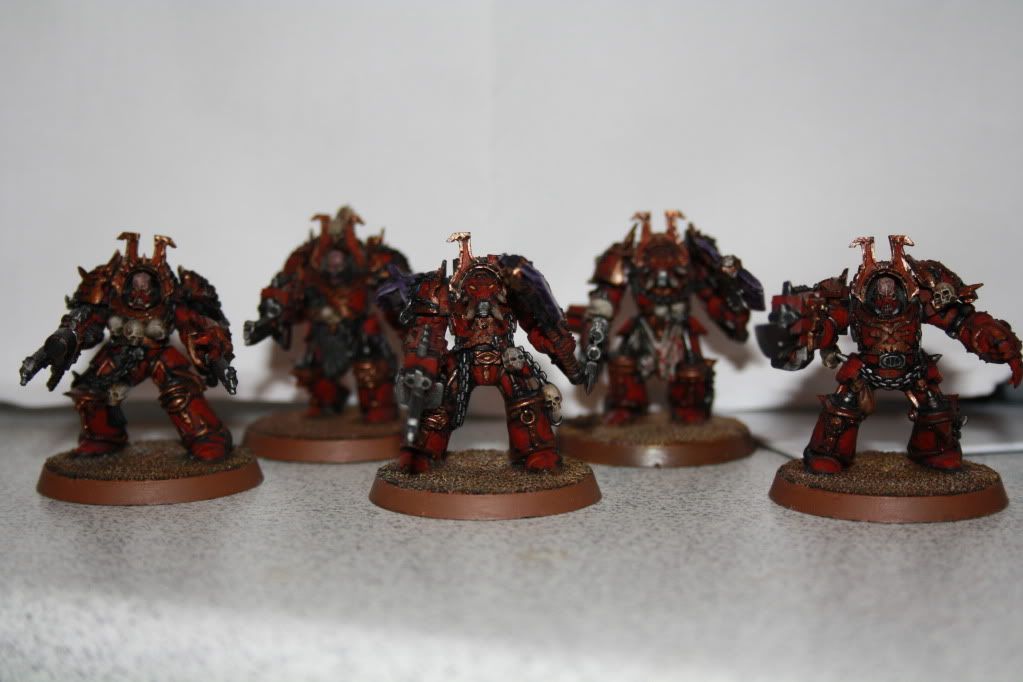 By the way all constructive criticism is welcomed, I know my painting isn't exactly great especially for these forums but as I mentioned earlier hopefully it'll get there.
---
Some more miniatures as didn't like to put it all in one huge post.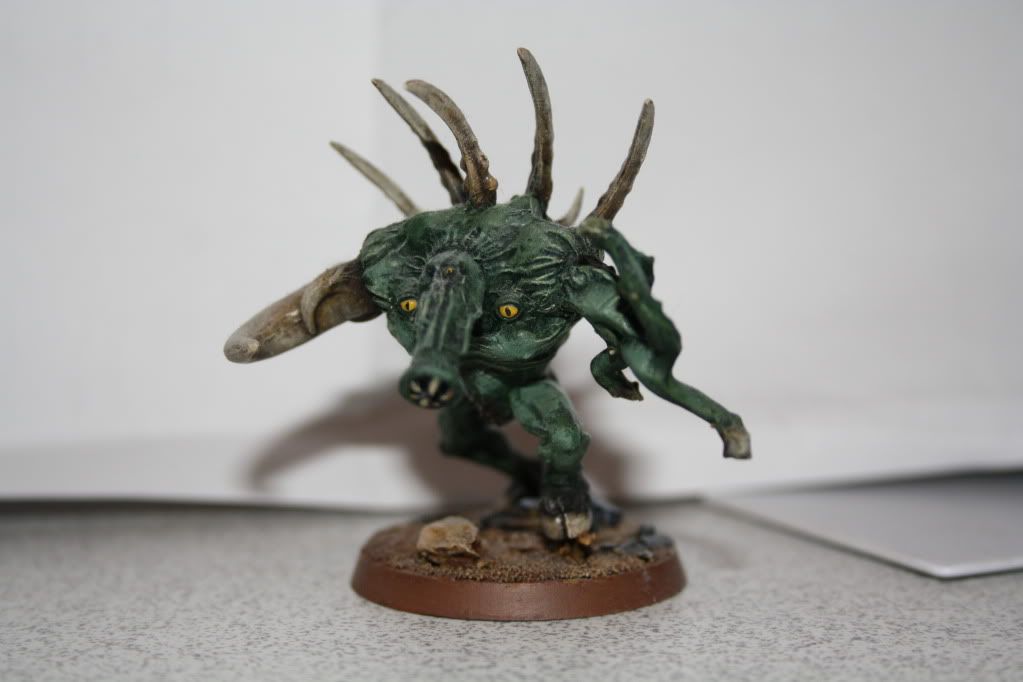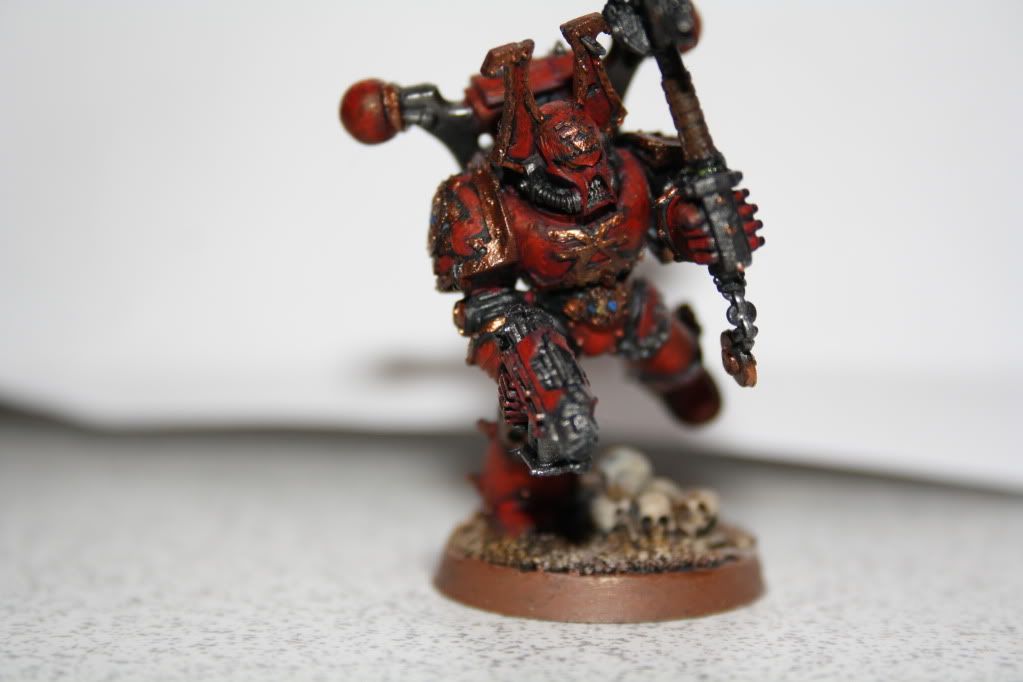 ---
I love the rustic look to the marines, they really look battle worn, its awesome! I really like the pink wings too they look really well painted. I need to get my grubby mitts on some termies. They look awesome.
---
Thanks for the comments, think the worn look suits the bloodthirsty ones messing about making their armor look pretty wouldn't be much of a priority for them I'd imagine.

Thinking of making some chosen with robes similar to the dark angels with full robes do people reckon it would be easier to green stuff on vanilla csm's or get a set dark angels and chaosify them?
---
If you have some sat around I reckon use the vanilla ones, if you don't then its not more to buy the DA boys and Chaos them up a bit (i think), you could even take a DA and have him as a fallen member of the DA
If you are going to use a bit of both i would prob advise to get hold of a DA guy first to make sure they are similar otherwise they could end up looking wrong
---
I was thinking to have them as a word bearers honour guard style so was thinking alot of the icons associated with da might be quite adaptable. Especially as it comes with a book and some censers, maybe with some of the metal word bearers shoulder pads could look quite good. Been reading the word bearers omnibus and it mentions robed honour guards, not having got any spare vanilla ones laying around so seems veterans it will be.

Thanks for the feedback and I'll post some pics once they come through.
---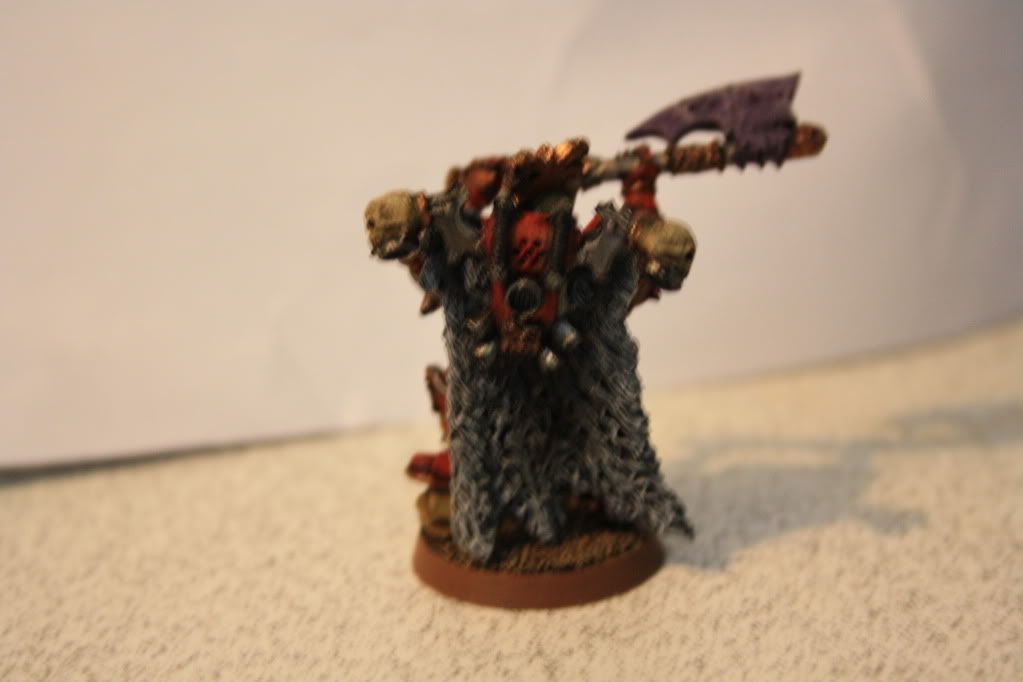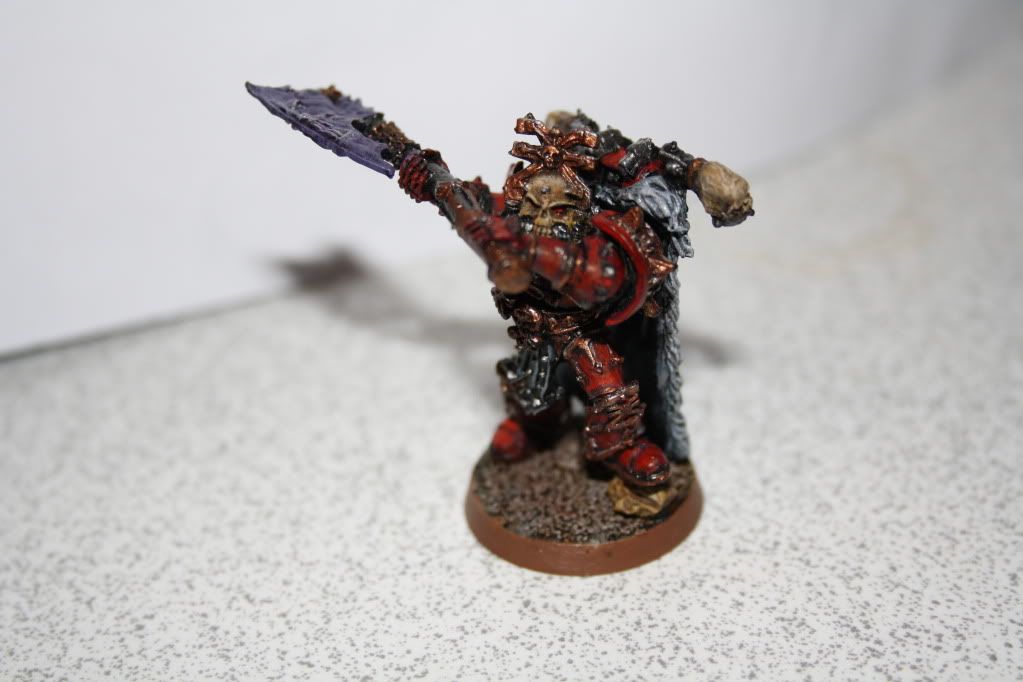 Well paintings been slow due to exams but have a couple for things to show off to whoever is interested. Looks like the arm has got a chip on it but oh well.
---
These are well painted, I find the "dirty" look well done, they've been through the thick of things. I like the forge world conversions as well the little details stand out well. Good work, hope to see more.
+REP
---
Life is all anatomy lessons and paint brushes
---
You've certainly nailed the colour scheme! Excellent use of blue on the possessed compliments the decay of the armor very nicely. Keep it up!
Lower Navigation
Howzaa's CSM Project