Dark Eldar - PICS and log - Kabal of The Deadly Mist
---
Hello fellow night watchers. I shall post pictures of my Dark Eldar Kabal as I work on it and get it to completion, so there will be a showcase of both WIP and finished models (but truly when is any model really ever finished?). So to start off:
A bad pic of my original DE army early 2009: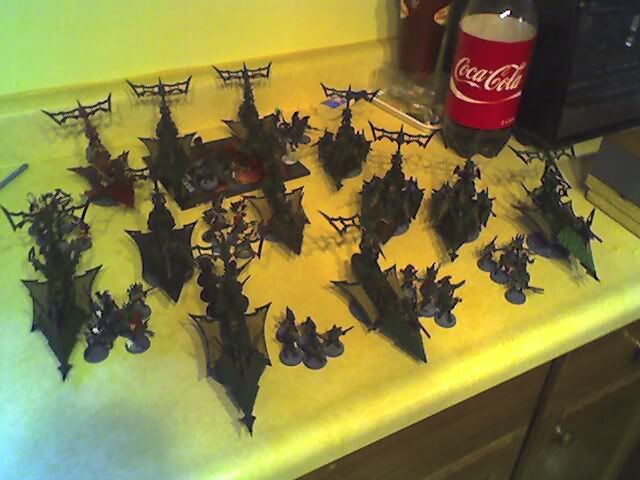 Aww, memories.
Wip Warrior Raider: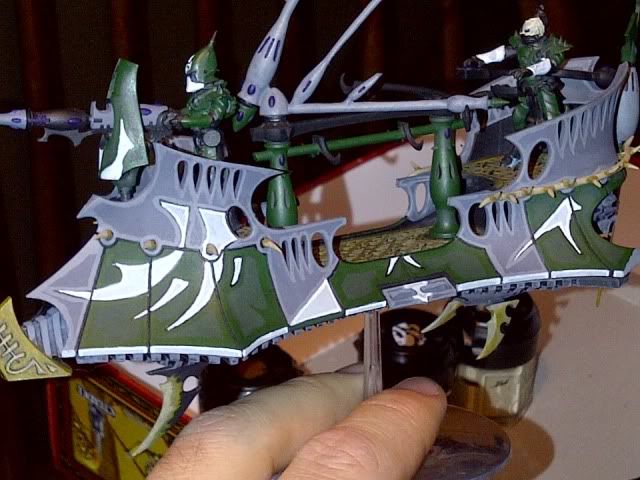 Heamy Wip: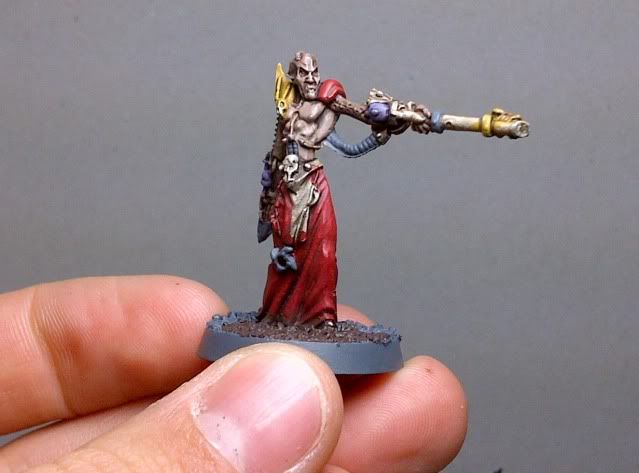 Razorwing WIP: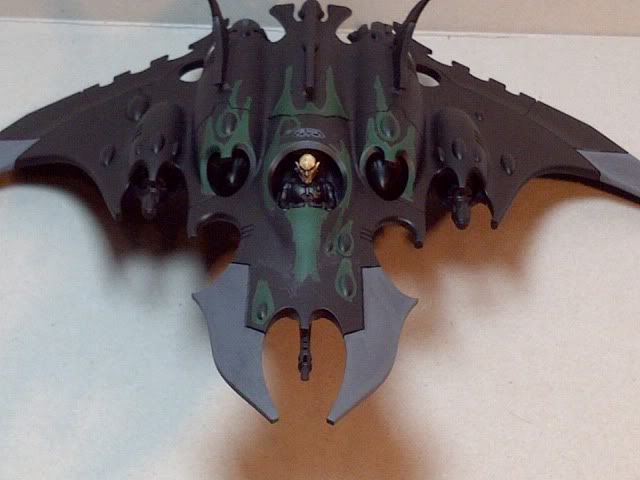 Hellion WIP: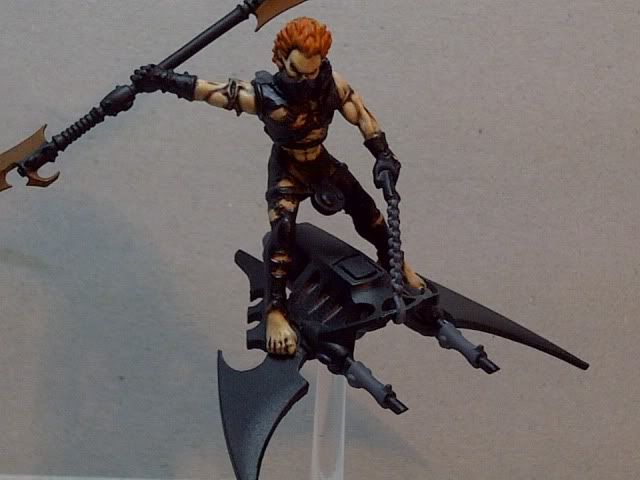 Grotesque WIP:
I also just purchased the 250dl megabox. So I have a lot of stuff to work on for a long time. Sweet. Anyhow thanks for stickin in till the end of the post.
Cheers!
---
Last edited by Skari; 04-10-12 at

10:07 PM

.
---
Woah, that Haemoculies (spelling?) is amazing! As well as all that free hand work on the vehicles!
---
I agree. Great painting on everything so far in this thread. I don't have a Dark Eldar army but I am sorely tempted to buy a Razorwing Jetfighter just because it's so nice. It's slightly annoying you can buy that for £25 whilst for me to get a Nightwing or Phoenix it'll cost me £67 from Forge World
I really like the skin tones on the Grotesque!
---
Regards,
Jake.
---
Thanks for the comments. I shall continue to post for all.
---
Here is a closeup of some of the detail for that raider: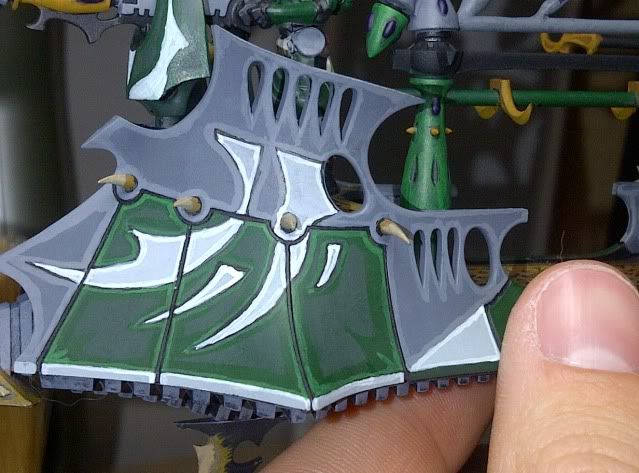 Cheers
---
A lot of good stuff going on here. I agree the Haemonculis looks excellent, and I love the detail on the raider.

What have you done with the older models? I think a combined force of both types would look good. I have to say I can't say which version I prefer. Both are excellent, but I think the sail on the new one looks crap and the bat wing tail on the old one is also terrible.
---
Can you take a close up on the sail of than new raider, it looks like you clipped out the material and just left the rigging, which I find very interesting.
---
---
It does continue! I have continued work and now this warrior raider is finally at a tabletop standard, details later, now to bring their squad up to standard as well: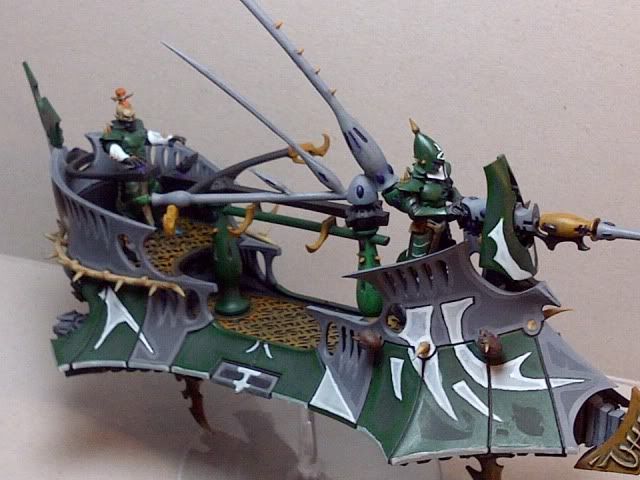 I did indeed carve the canvas out of the sails. Therefore I have the spine that makes the raider look whole and I keep it wysiwyg when not purchasing the sails upgrade. Because there are so many sails in the various kits I can easily mix and match, being able to run them all with sails if I wish or all with "undeployed" sails.
Cheers!
---
looking very good! not as dark as some of the armies I have seen which I like, are the DE still as Dark and Evil as they used to be or have they toned them down? (sorry I have never really looked into DE, when I started the codex was out of date and now I have 3 armies and no time or money for a third
)
---
The detail and free hand is the envy of the non eldar wrold, I love it. Very intrested to thee the Grotesk (spell) completed.
---
Life is all anatomy lessons and paint brushes
Lower Navigation
Kabal of The Deadly Mist