---
So, update on the wyches. They are not done, but playable now at least. The skin is done but still need to work up all the armour, weapons, spikes, do eyes and teeth and earings and other jewelry as well as satchels and grenades and tabards... wow there is a lot of detail on each model!
Took individual pics to show off their poses as each wych is a character themselves. Enjoy and if you do like clickity that +rep button!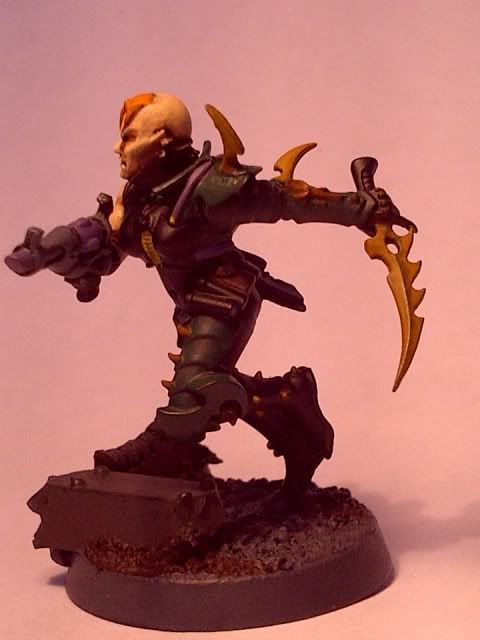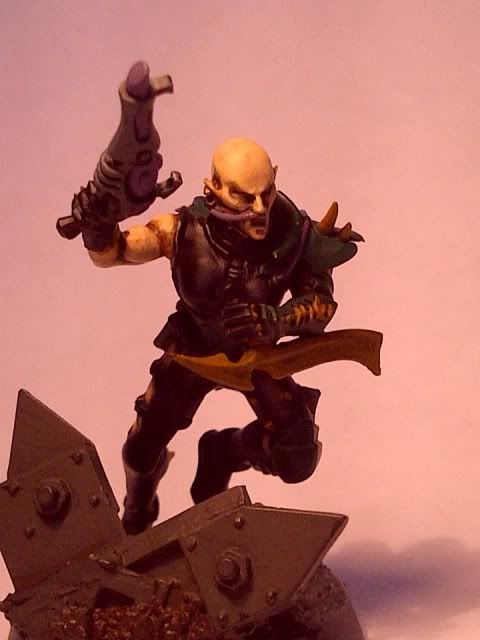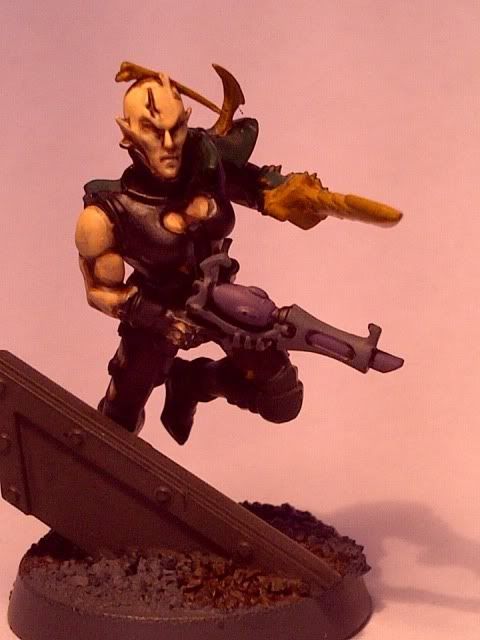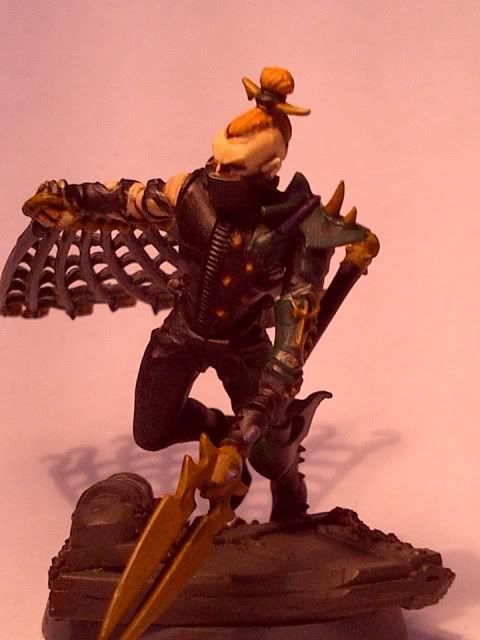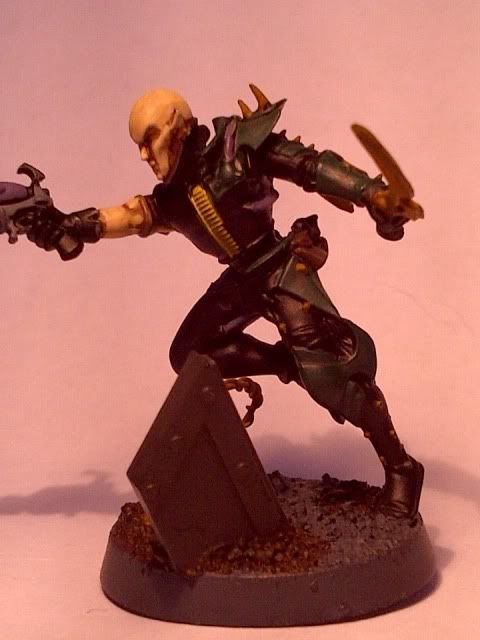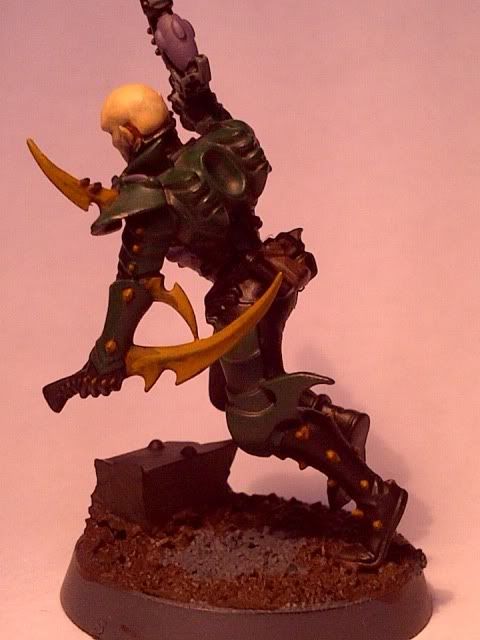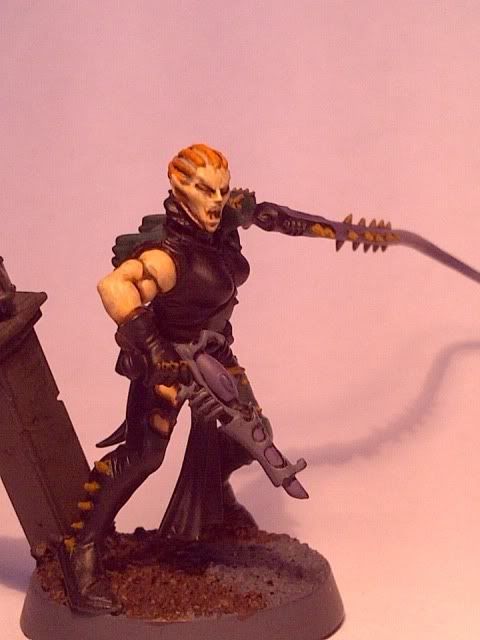 There are a few things that I am not sure about, like what colour to do their loincloths... the other colours in the kabal are white and red... so maybe squeeze it in there?
Hope you liked.
Cheers.
---
yeah i love them
did you mean to get he pics so red??
also i love the bases tbh, i like them, understated i thinks the right word
---
stop taking pics in pink rooms, then we could see the detail better XD
---
Thanks for the comments!

The pictures are red... sadly because thats the only lamp I had on hand with a bad bulb un it. I shall be trying to get better lighting.
---
Here is a close up of one of the wyches in better lighting and with an additional step on the armour: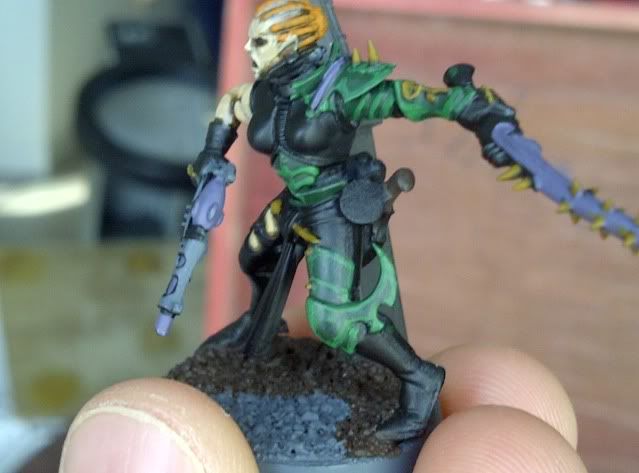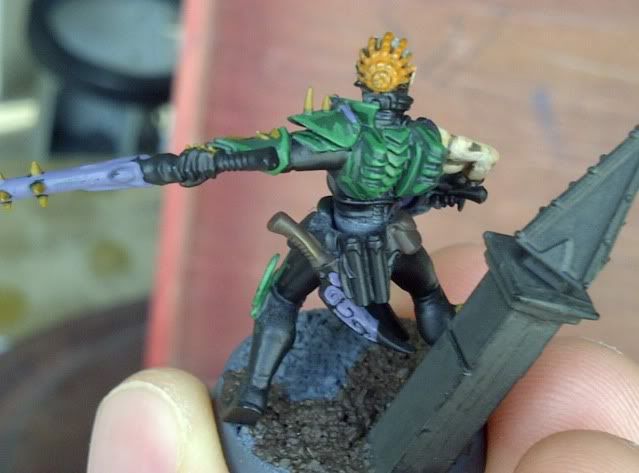 Cheers!
---
Another hellion WIP:
---
Very cool looking! The Hellion reminds me of the Green Goblin, haha. Gotta say my favorite part is the amount of detail you put into the armor.
---
---
Thanks for the comments and the +rep received is much appreciated!
A small update:
Comments are much appreciated.
---
The amount of detail you put into these is really shown by how three are of the same pose but you can't tell until you look closely. They all look very unique, but still part of the same unit. My favorite one would probably be the one on the far left. Can't wait to see more of this, you've got some real talent.
---
---
Thanks! :D much appreciated, I am glad you like it.
Lower Navigation
Kabal of The Deadly Mist