Senior Member
Join Date: Nov 2011
Location: Staffordshire, Specifically Lichfield
Posts: 650
Reputation: 7

---
I have but one problem with this plog... Theres too much good stuff to look at! Everything today wants me to make a Xenos army... Oh well. +Rep For beautiful painting!
---
World's Worst Project-Logger.

Slightly Derranged, would advice staying away.
---
thanks for the rep!
---
Some good stuff here Skari! I love the color scheme, you have my two favorite colors going on :D Keep up the good work!

+Rep
---
Thanks, will keep it up. Actually trying to figure out what colors to paint my eldar allies... I'm thinking mymera
---
Wanted to get something simple and ready to game that looked good. Here are some more shots of what I have been working on this morning: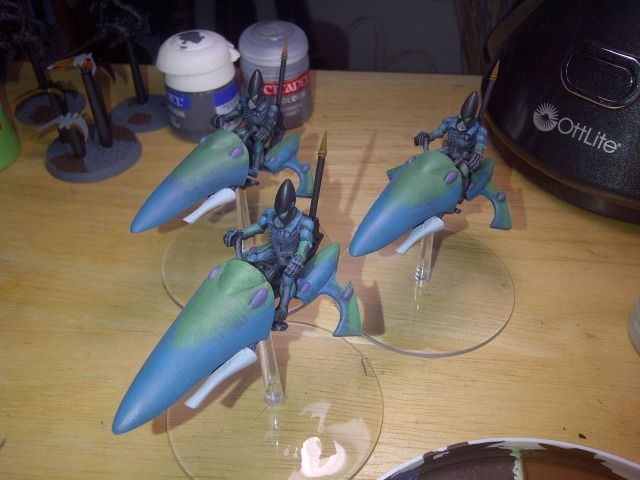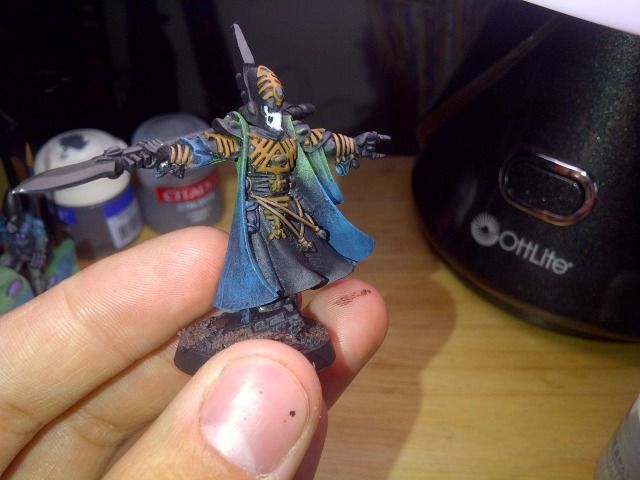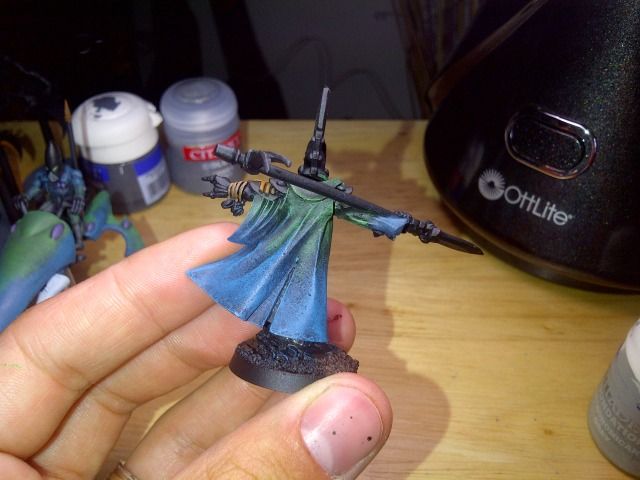 Cheers!
---
Wow... I am back and there is a lot more to share!

Stay tuned as I compile my painting.
---
So, I painted up some more stuff as allies for the Dark Kin. And of course the release of the new Eldar is getting me excited for some more painting ventures :D
Enjoy
---
My friend uses jet bikes allied with jet bikes.... Evil evil man.... Have fun I'm looking forward to it
---
I really like the blend you've got going on those cloaks. It looks simple and very effective. How did you manage it?
---
Thanks for the comments. I just drybrushed it, then did some drybrush highlights and a wash.
Lower Navigation
Kabal of The Deadly Mist