---
Hoby note, just bought some battlefoam, really excited to have safety for my tanks on the way!
---
A pic of the three shardinets I am making for my bloodbride unit: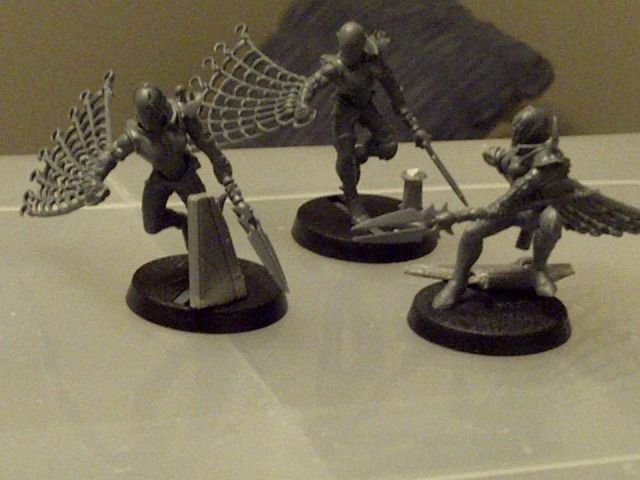 ---
Here is an updated picture of my archon.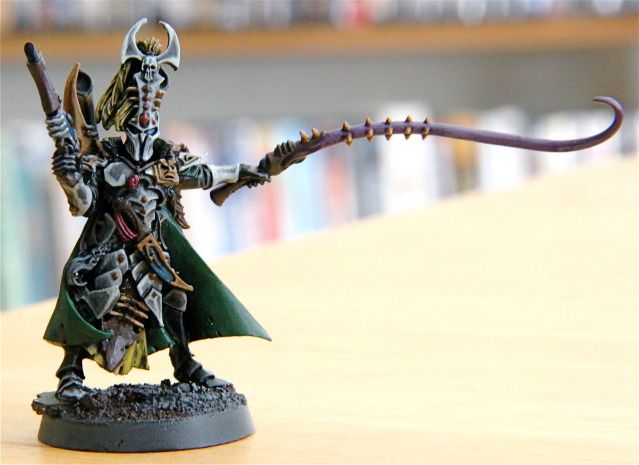 Cheers!
---
I really like you painting Skari, what's been holding me off is i know very little about the DE and have never tried painting them so i was waiting for a more experienced painter to cast his eye over your work
+ rep for the work so far
---
This is awesome, I am definitely jealous of your painting. I want to compliment you on individual units, but they all look great--even at what you cann "tabletop standard." +rep from me if I can...which I think I can.
---
Thanks! Im glad you like it.
---
Fully Painted table, terrain and models in my last 5th ed game with my Brother this weekend. My very own battle basement! Awesome.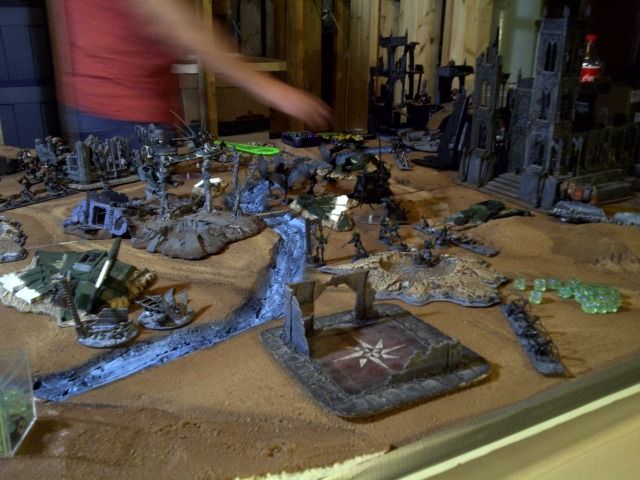 ---
So, finally back! Have just started a new job so the hobby has been slow. But I do have a tonne of updates that I will share as this gets back up and running.
6th ed has hit us... I built these:
Cheap and easy... right out of the bitz box!
Also purchased some eldar jetbikes and a farseer... and also own three vypers that might just end up being a fighter wing. Awesome. Anyhow, just thought I would get back onto the site!
Cheers!
---
Hey Skari!

Fantasic work on the Archon and Urien, they look super! Urien looks pretty nasty in a good way and the Archon, well he just looks like a badass. The razorwing idea was brilliant and looks great. Looking forward to seeing how they look painted.

Regards,
DoE
---
"To retreat is defeat. Advance! Advance! In our Death lies Victory."
Captain Denos, 19th Company,468th regiment of the
Death Korps of Krieg
The K.R.I.E.G. Project (My Death Korps of Krieg Plog)
Lower Navigation
Kabal of The Deadly Mist