---
Love the fluff. Love the colour scheme mate - it might not be golden demon standard but I would laugh if anyone didn't say it wasn't beyond most peoples ability (mine included). I love the contrast between the red and the white, and especially the freehand banners. Big thumbs up, keep with it.
---
Thanks Gory, that is very much appreciated! And as a thank you, here is a terminator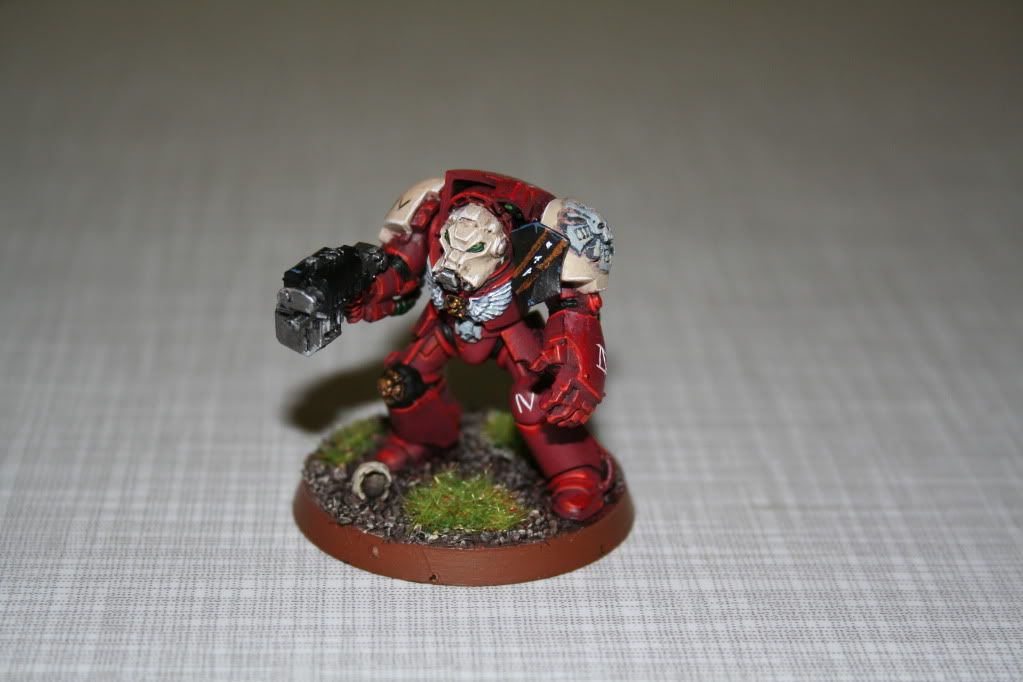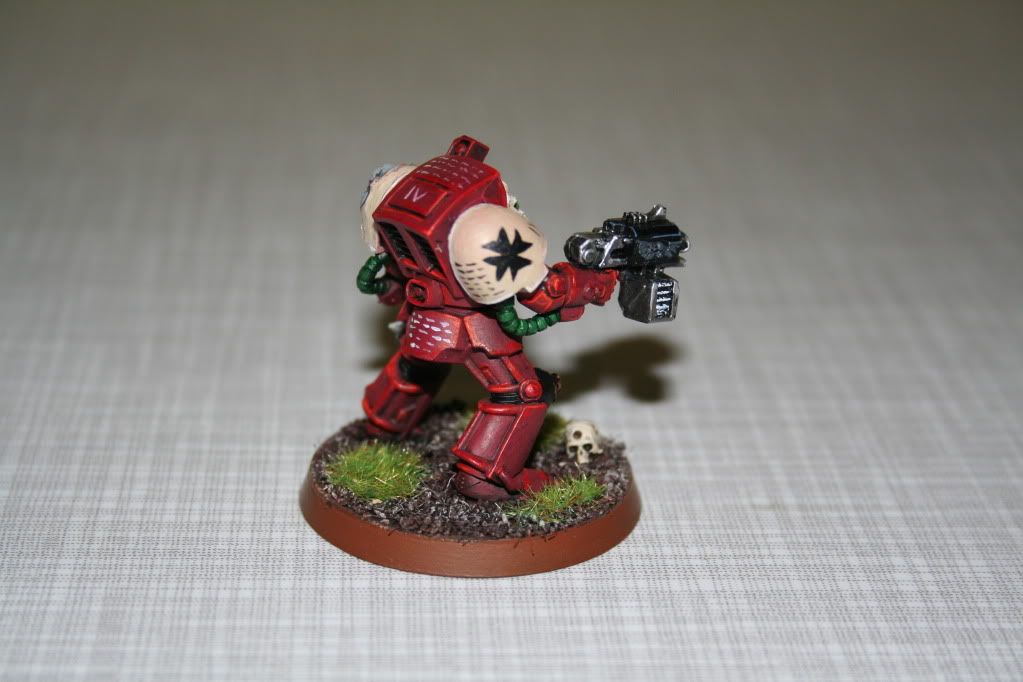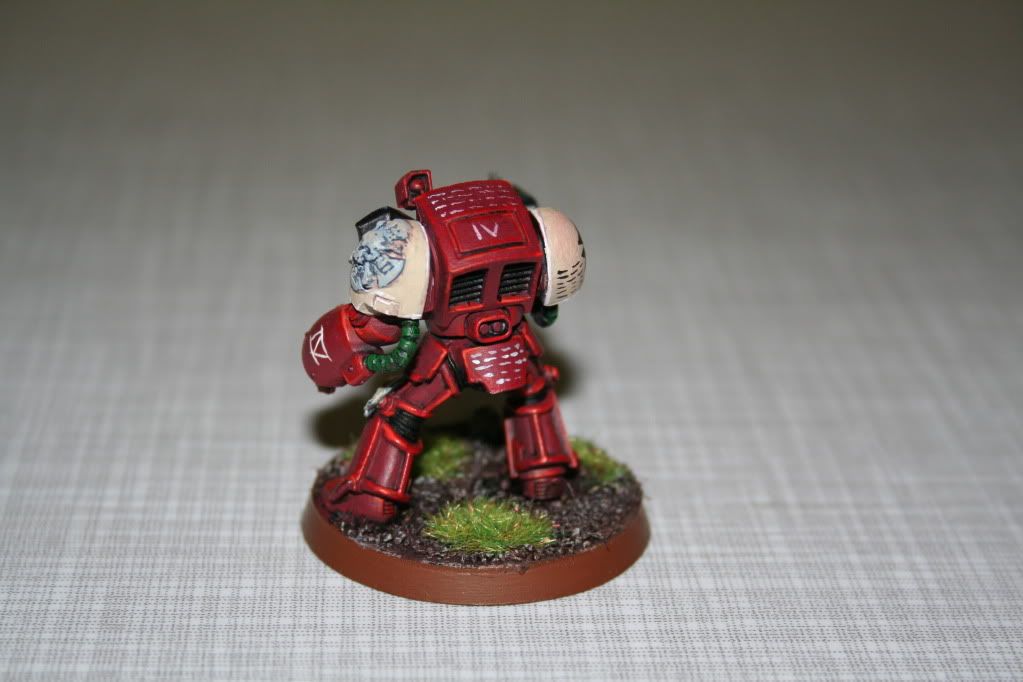 I'm hopefully going to be starting my Goblin plog very soon as well for anyone that might be interested. No Orcs allowed.
---
Finally back on Heresy after over a year!

Unfortunately (Or Fortunately depending on which way you view it) I've moved in with the Girlfriend back in February. Since then its been none stop decorating and painting (Not the good kind). However finally got around to sorting out the internet and working on an area where I can paint in peace - though the girlfreind keeps claiming that painting a wall is no different!

I have had time to get a few games in of fantasy however with my new (ish) Goblin Army. The Knights Valiant are in the same state they were, however now I have time on my hands I can get back to posting regular updates and shots of the minis - prob once a week or so. It won't only be the Knights, it will be everything I'm working on essentially.

I've spent a couple of days going through Xenobiotics Continual Madness, which is frankly just staggering the amount of skill he has. But although I will never match his skill level reading his plog has given me the motivation to get my own up and running again.
---
great work mate can't wait to see more! +rep
---
Lower Navigation
Knights Valiant