---
Okay. I will mock up a quick tester either tomorrow or the next day with the red and white.
---
Okay the ML equipped tac member is painted now. I've also included some WIP shots of their Rhino.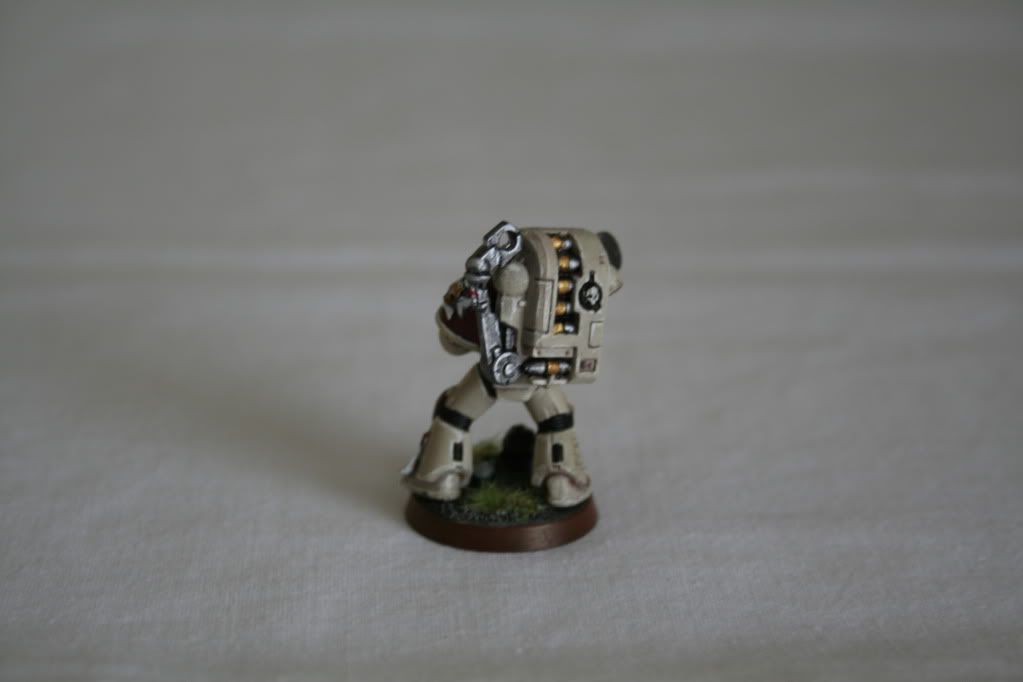 ---
Thanks, much appreciated.
---
Hey Yessir, I think the colour scheme is particularly nice, there is just something about bone and red which is so appealing! For the First company I would certainly lean towards the second image as it is a reverse of the chapters current colour scheme (which I am sure was your intention) and would not only tie the army together, but also make them distinct from the Black Templars (which the black paint scheme wouldn't do). In terms of gaming do you use the rules for Black Templars or the standard SM Codex? Great work so far, keep it up!
---
The theory of Time merely satisfies man's need to view everything as having a beginning and an end. To admit this, is the first step in realising that time itself does not exist.
---
Thanks! I've had a look at the Black Templar Codex but for the time being I'm keeping them vanilla. I'm hoping that maybe a month down the line or so I can start considering whether to run them either BT or Vanilla depending on my mood.
---
These look great Dutchy, very smooth with some very nice details.
Im very interested in seeing more, keep up the good work mate!

+Rep for a great start!

Regards,
DoE
---
"To retreat is defeat. Advance! Advance! In our Death lies Victory."
Captain Denos, 19th Company,468th regiment of the
Death Korps of Krieg
The K.R.I.E.G. Project (My Death Korps of Krieg Plog)
---
Thanks for the response. As a result, I've done about 50% work on a terminator using the red scheme:
I've also started a commander. This guy has a magnetised backpack to swap between standard and jump pack.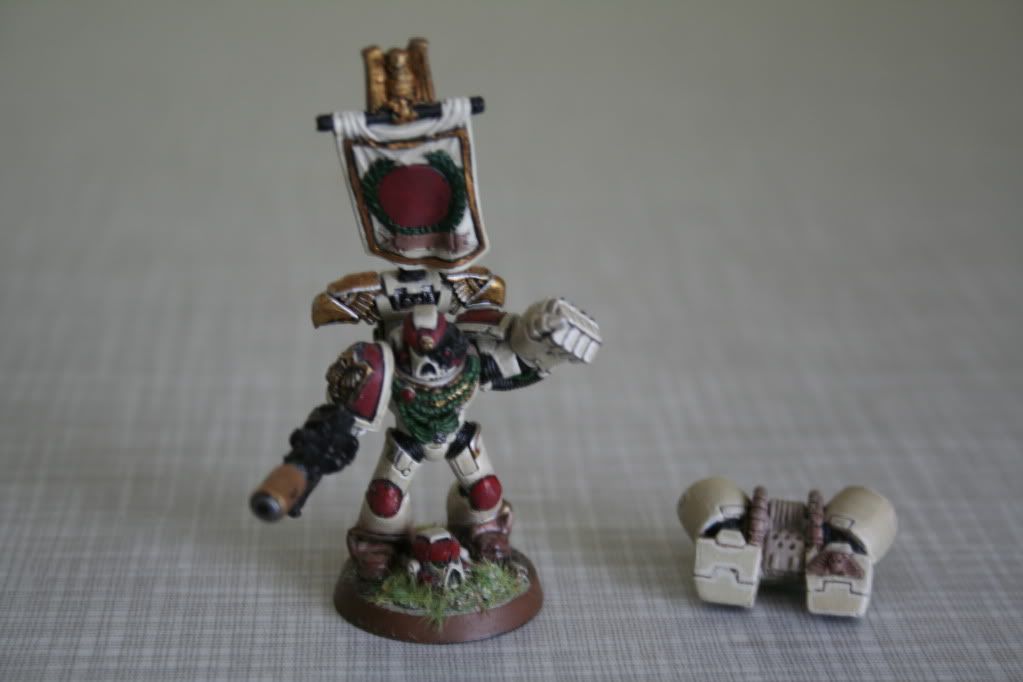 Also some work has been done on the BR dread: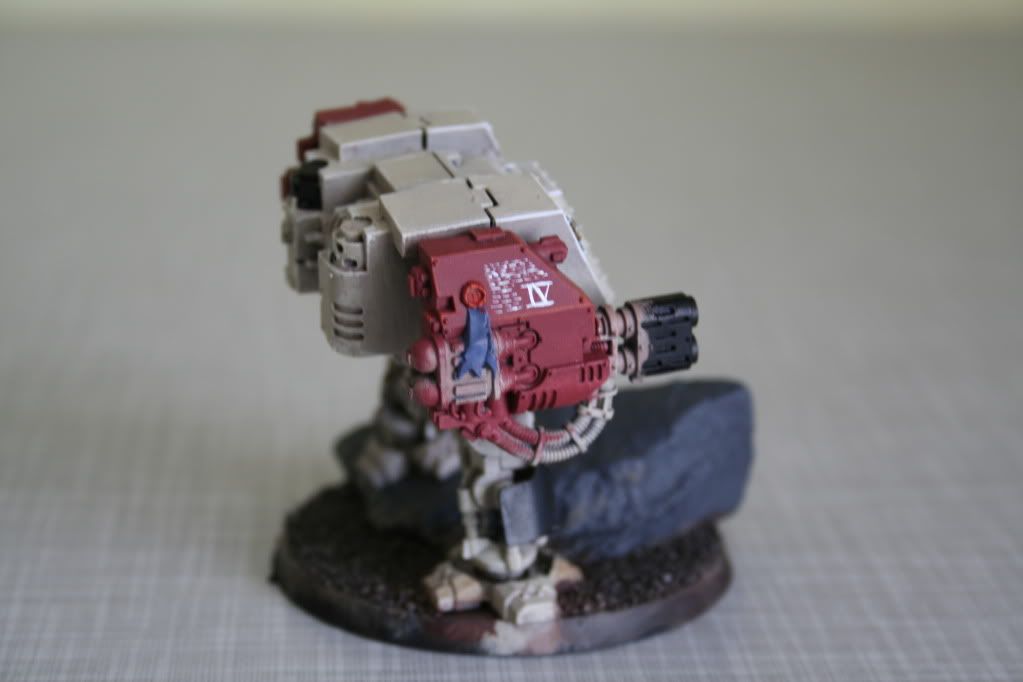 Tzeentch laughs at likely
Join Date: Dec 2009
Location: Inside my Head, Bristol, UK
Posts: 8,556
Reputation: 44

---
The freehand on the side of the Multi-melta looks very tidy.

The highlights on the Terminator also looks tidy; however, it seems too abrupt to me; I think it would work better with a thicker highlight half-way between the base and final highlight to smooth the transition.
Lower Navigation
Knights Valiant