---
YES! I like the freehand work, actually.
---
Win/loss record for The Fists of Vengeance- 20 - 1 - 8.
Hive Fleet Kraken- 7 - 2
The Unnamed Clan- 0 - 0 - 0
---
I like this thread. keep up the good work. The Eternal Crusader will be watching.

For Dorn, and for the Emperor.
---
Thanks for the comments guys. Much appreciated.
I have now a third marine for Squad Leofric:
Brother Mendial
---
Okay been painting like anything recently and have just finished the first combat Squad
Squad Leofric:
---
Okay for Vets I'm thinking one of the two paint schemes below. Opinions are more than welcome.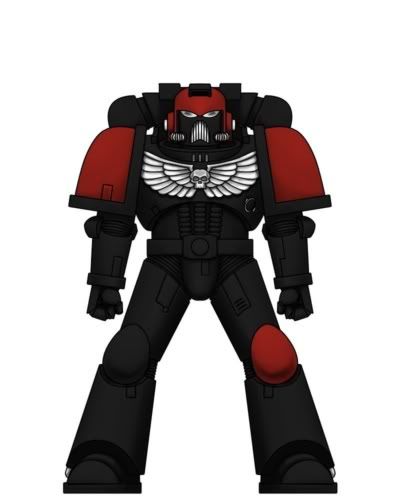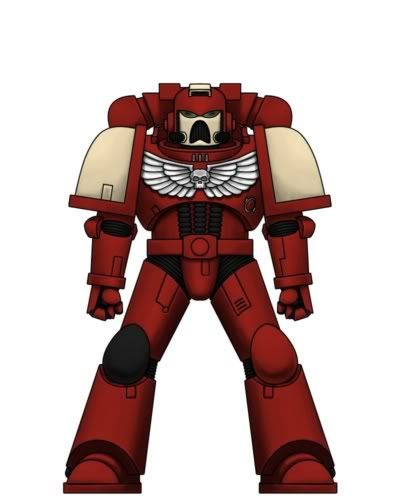 ---
second one is my personal preference. Adding the black squad seems a bit out of place.
---
Yes I'm thinking the second too. The other option was completely white. But I'm not sure about that one either.
---
These are good!
I would also go with the second option.
Tzeentch laughs at likely
Join Date: Dec 2009
Location: Inside my Head, Bristol, UK
Posts: 8,558
Reputation: 44

---
I prefer the red and white.
Quote:
The other option was completely white..
Your scheme is already quite minimalist; pure white would risk looking too plain.
Lower Navigation
Knights Valiant