For the Imperium
---
Hello guys, I have decided to make a new plog as my other one is too old to edit now.
I collect Blood Angels, Imperial Guard and I have an Empire army too (although i barely ever play with them).
However I need something to give me a kick up my arse when it comes to painting them so I'm going to use this, I'm also going to strip some of my older guys except my special characters as i'm kinda fond of them.
So to start with i have my termies, I love these guys and they also kinda show how mental I have gone with the magnets recently. Please don't worry about the shoulders I will be sorting this out at some point, same goes for the bases.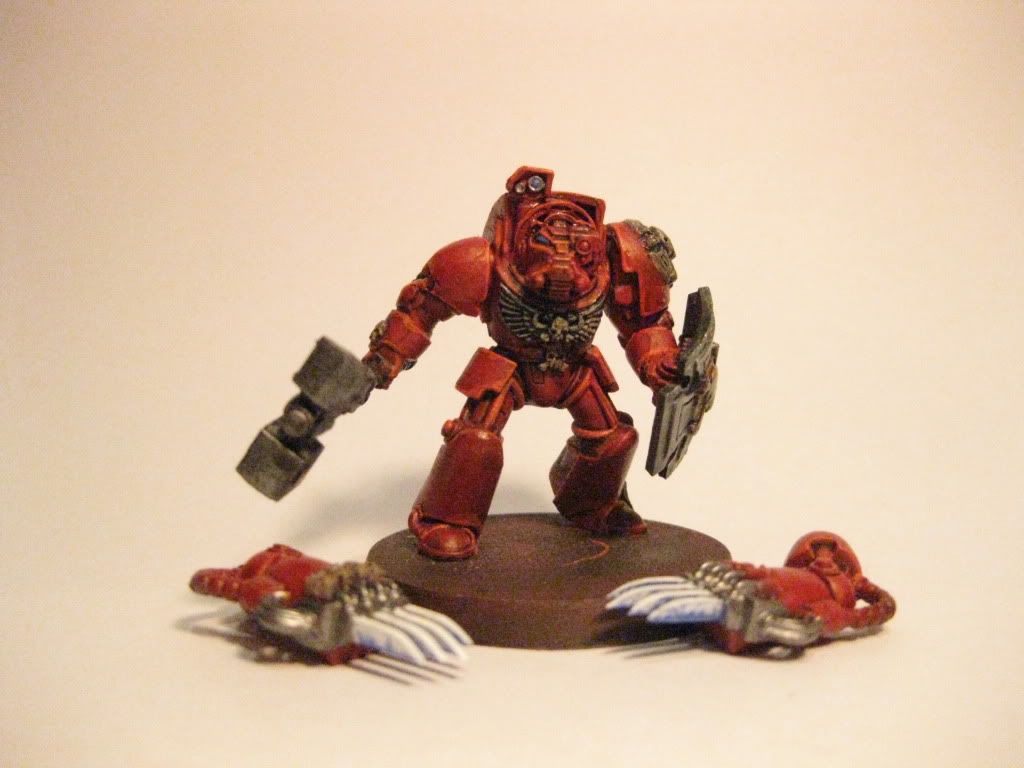 I am eager to here what you guys think, if you like them or not
I'm pretty happy with them if I'm honest
---
Last edited by Hellados; 04-03-12 at

11:45 AM

.
---
Solid start there man. Good reds (and that's always a tricky colour to do right). I wouldn't really change alot on them except maybe aply a lighter shade of blue to emulate a lens in the eyes. Other then that, it's great work all round! Enjoy some rep to set you off
---
Thanks elmir, I agree, I still haven't got blood drops or eyes down yet, I'm gonna work on it though, any advice on any good tutorials??
Next I have the second (maybe third squad) as the 1st and 2nd will be Vanguard and Sternguard.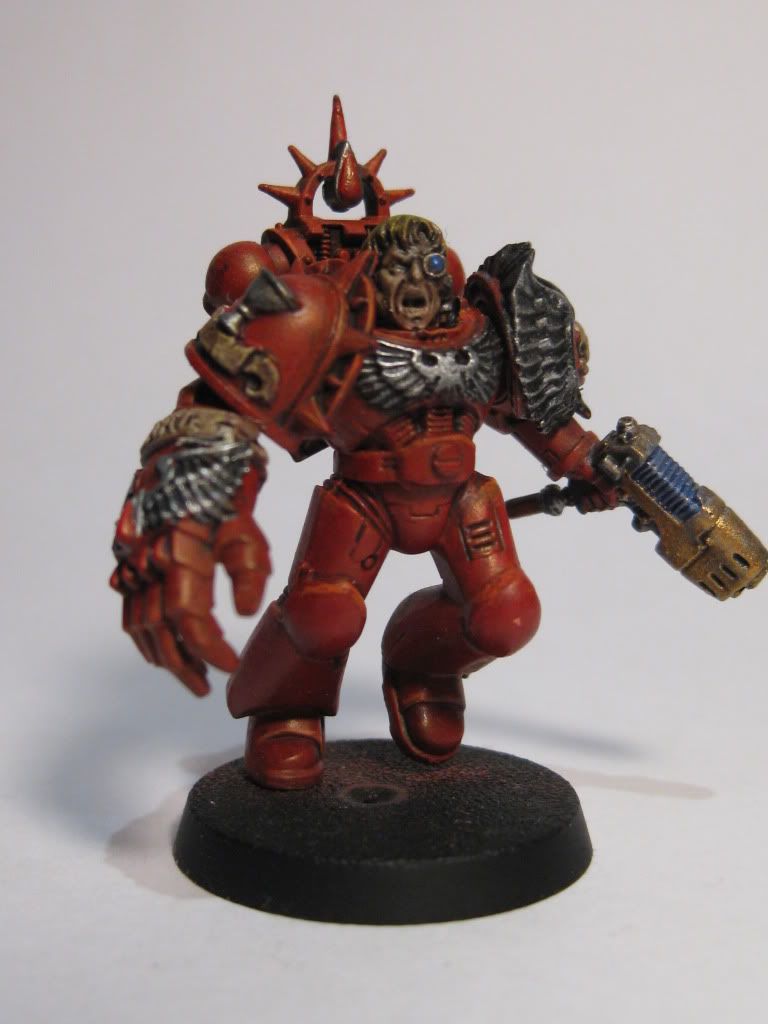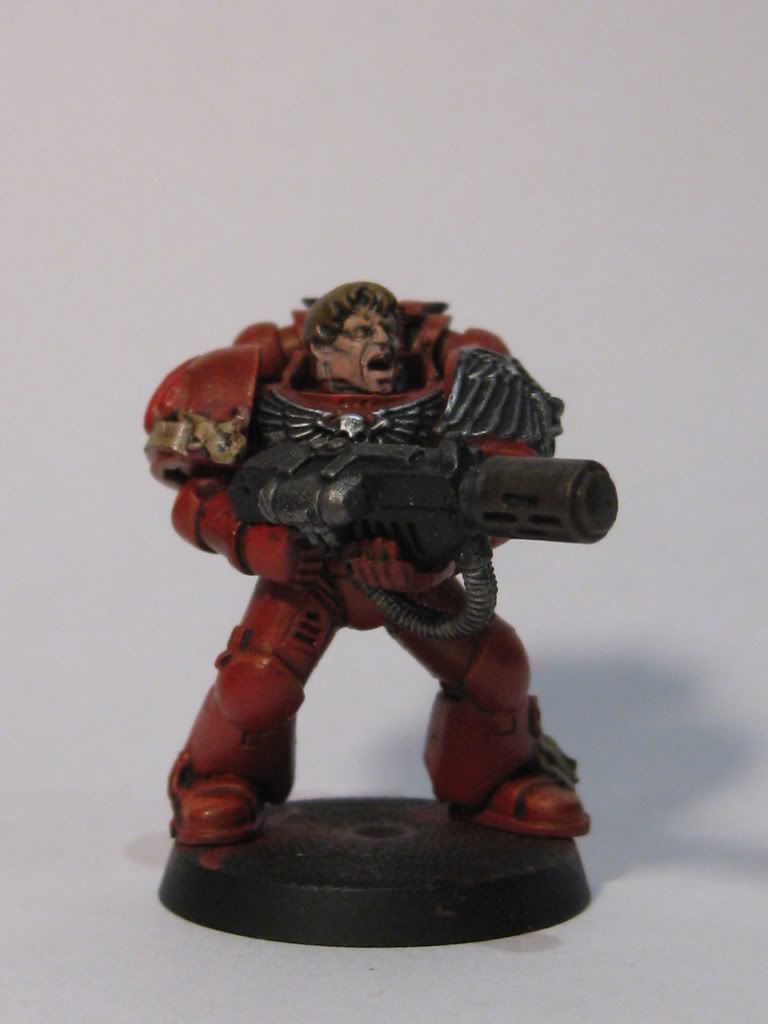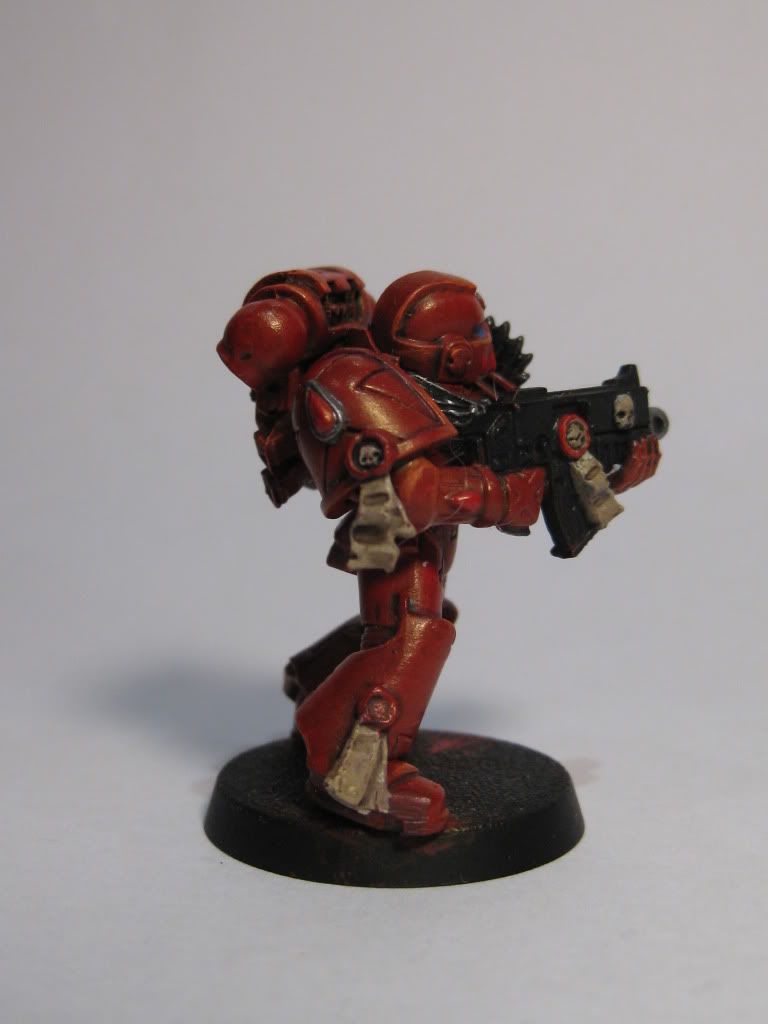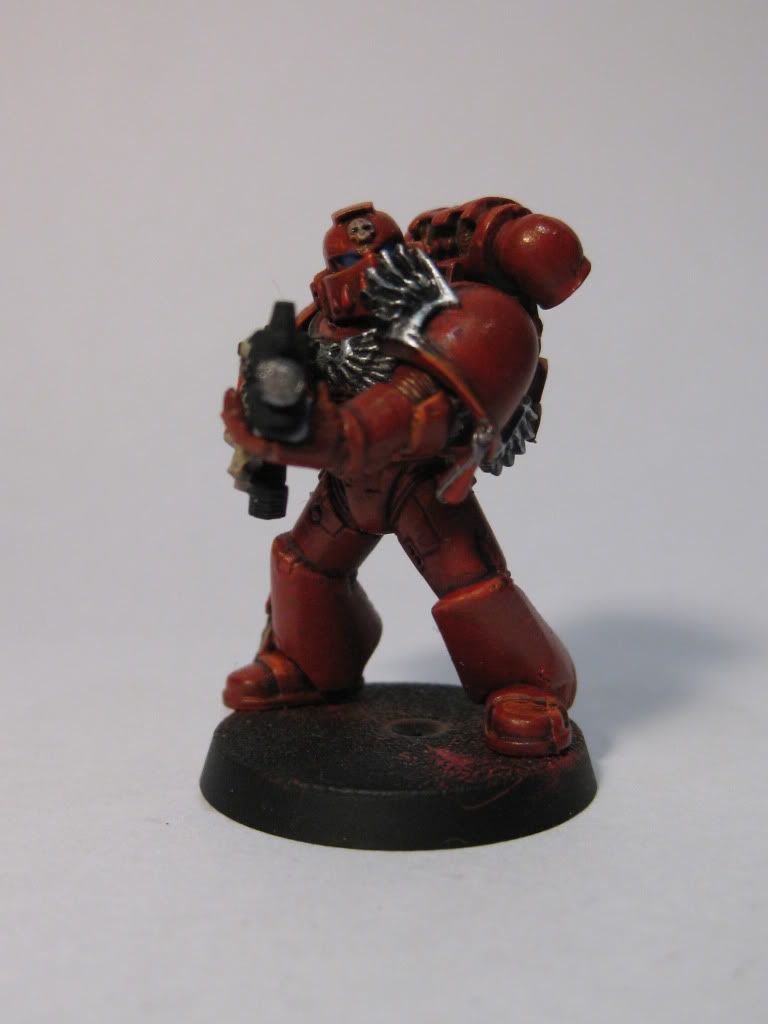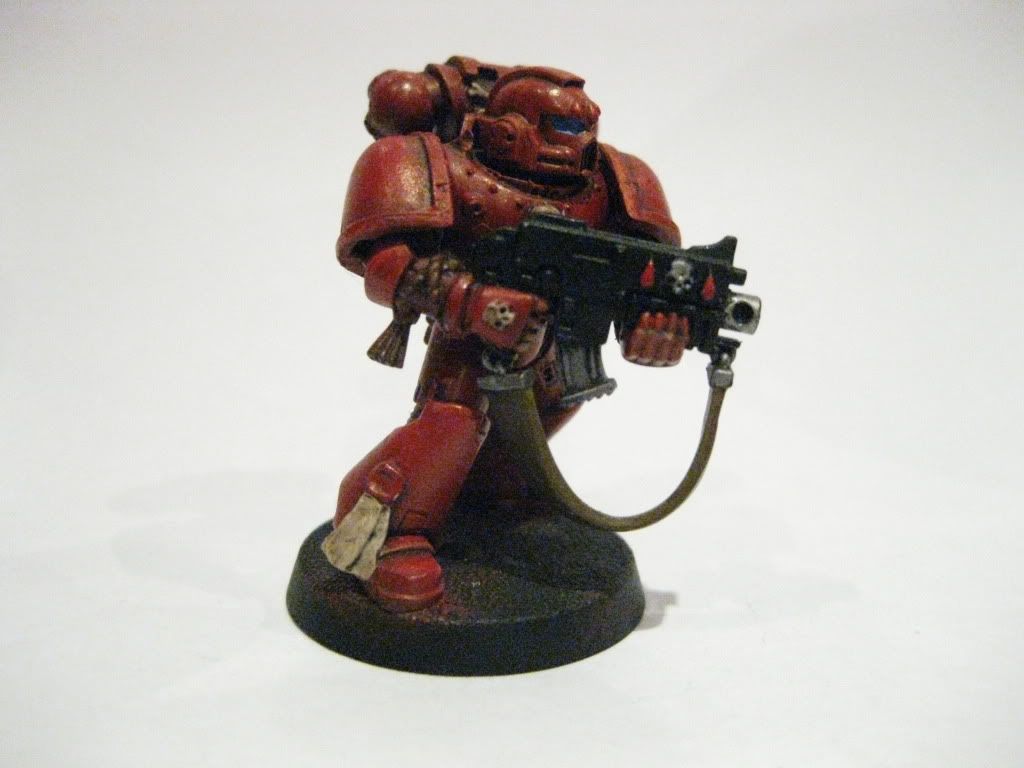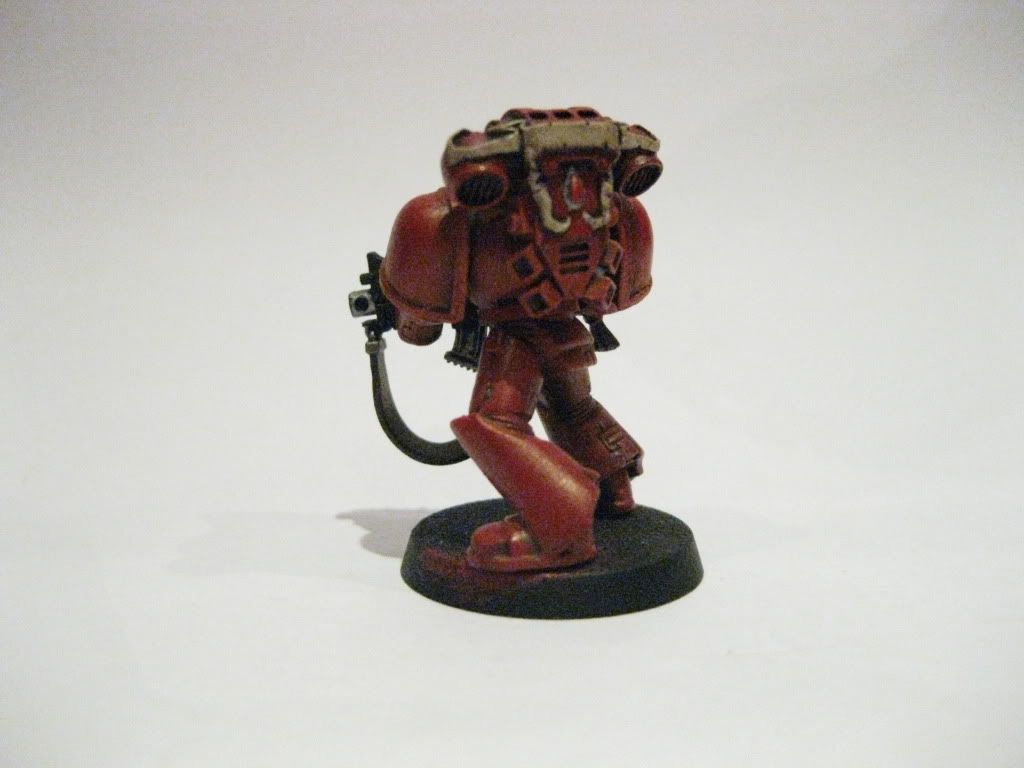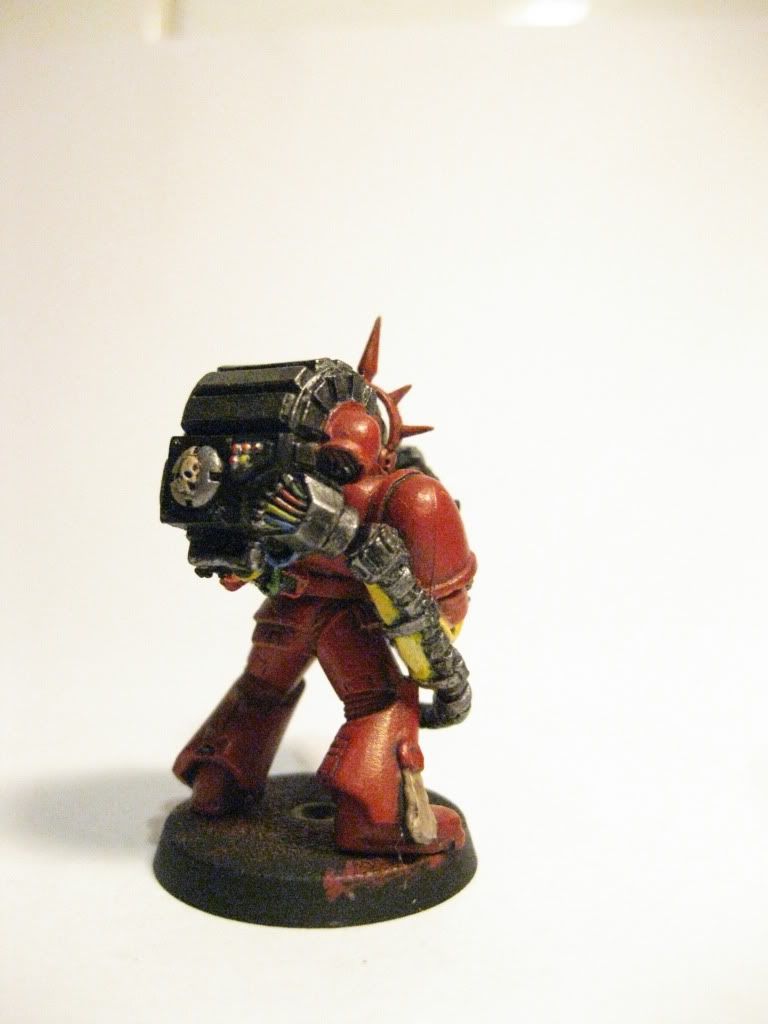 you know the problem with photos..... it enlarges every minor blemish 4 times
again c & c please guys, I'm gonna stick insignias on them if you guys think they're good enough
---
Last edited by Hellados; 04-03-12 at

11:47 AM

.
---
wow you guys are normally so much more critical then this.....
I don't think they're that good tbh. . . I keep spotting mistakes as i go and I've forgotten to highlight the guns
I have painted another guy today and I reckon I'm going to edit my old post with some names in a minute, I'm thinking biblical, Jewish.... maybe see about the Latin names, they are very latinish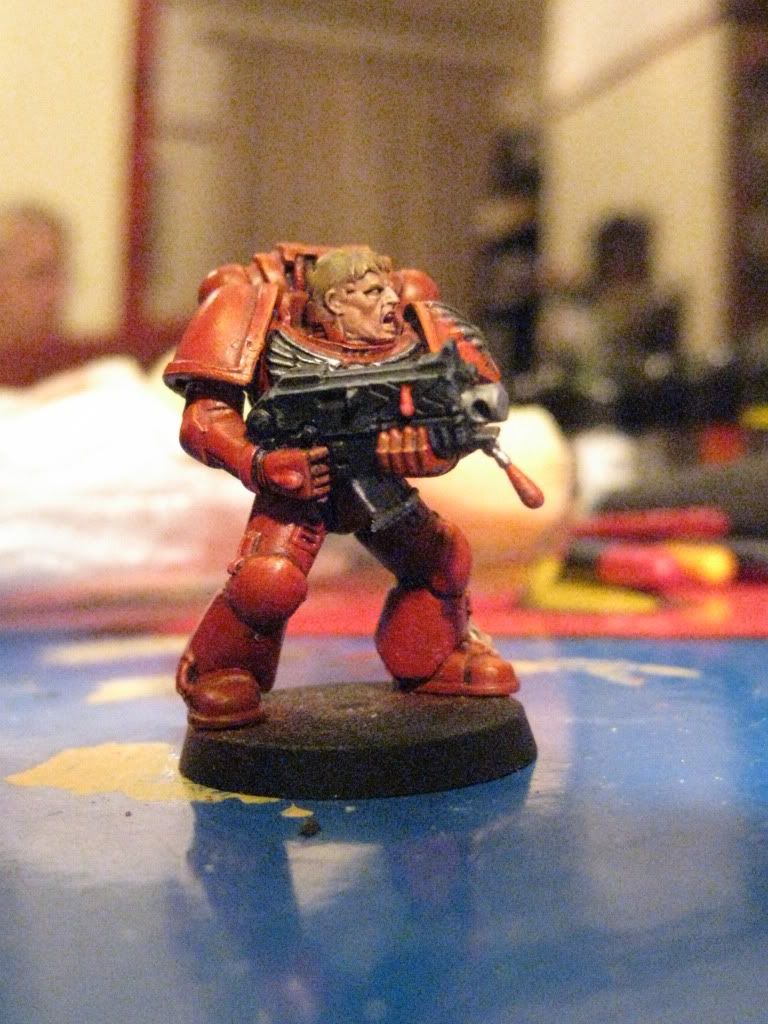 I'm doing a little tutorial thing to show how I painted them, I'm not too sure on the highlights either. . . .
I also may put a light brush of gold over the silver to make the 'wings' look more regal and for some reason I can never get the wings to look right
---
Last edited by Hellados; 04-03-12 at

11:48 AM

.
---
You are improving with each figure which is great to see. I suggest you use one more coat when doing flesh... I can see the tell tale red showing through. But your shading and highlighting is starting to improve well. Keep it up. Lexi.
---
@ Troybuckle I have got about 5,000 points worth of BA at the moment and I have only based 2 of them, it's probably going to be a kind of city/grassland theme, i've been looking for inspiration and haven't decided on anything yet
@ Alexious thanks mate, the faces are actually dwarf flesh with elf flesh on top watered down devlun mud on top then a int amount of bleached bone to make them a bit pale however I think there is a bit too much dwarf flesh which I think has an orange tinge to it
---
ok guys so to give you a little update I have finished another guy but for some reason he is the most bland guy I have ever seen, no special things on his armour, nothing interesting at all really. . .
I also thought I should show you guy what I have got in front of me, well they're all in the photos below;
Out of both armies I have finished a Librarian and a Chaplain.
I have almost finished;
the termies (bases, weathering and i'm still not 100% happy with them)
8/10 of the tactical squad (same as above)
vindicators
land raider
razor back
rhino
Commissar
Ogryns (again the same as above)
the guardsman (except the black ones and again you can see a pattern coming in here)
a chimera
a lemon
vendetta (also need to get the lascannons from forgeworld)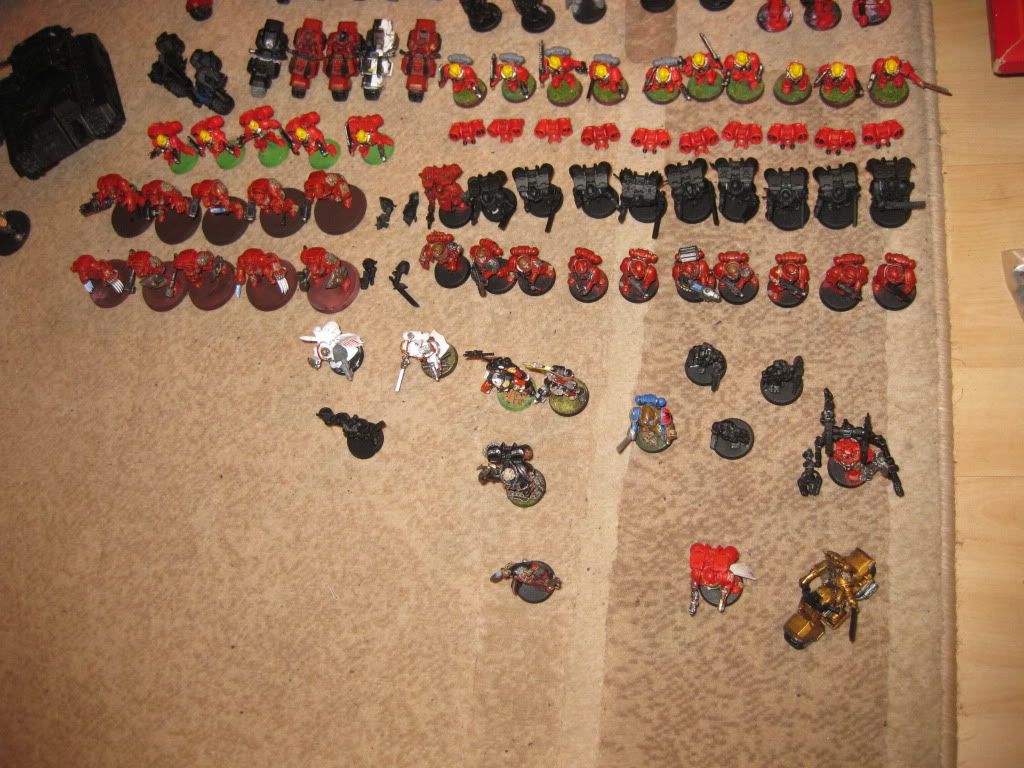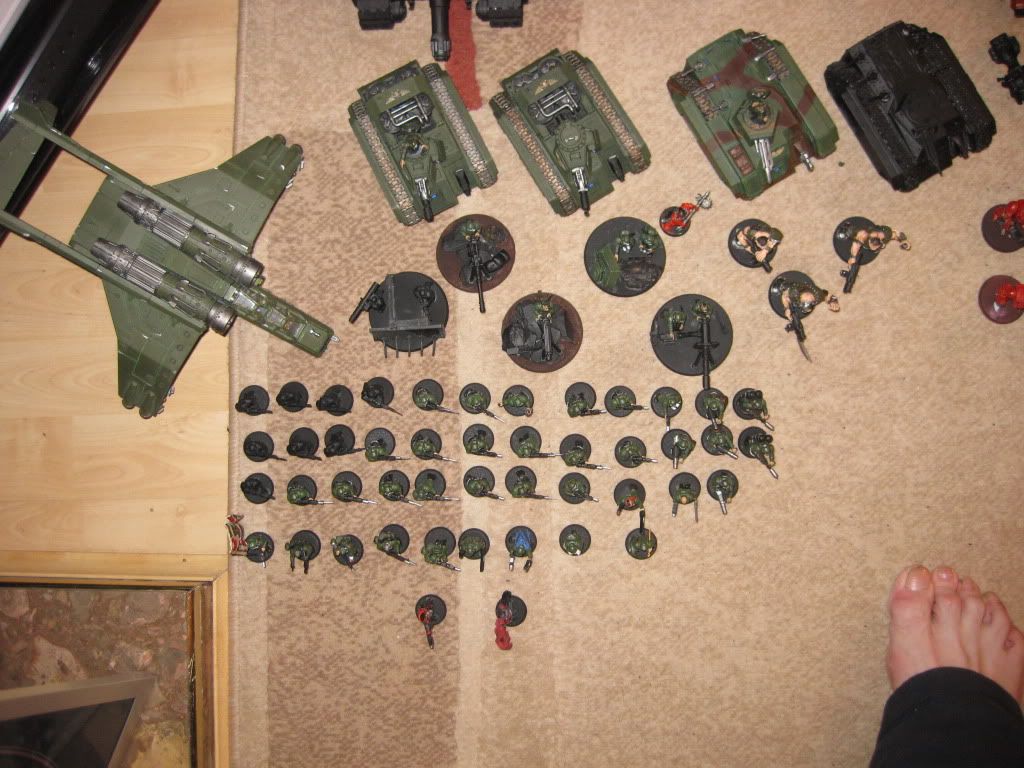 ---
I got another guy done
So this guy is really boring he only has detail on his arm and head but still that only leaves 2 left
---
Last edited by Hellados; 04-03-12 at

11:49 AM

.
---
hmmm i'm not sure why the paint looks so thick on the picks its not that bad in person, anyhow i have finished the last two guys and over the next couple of days i am going to base them and put some logos on them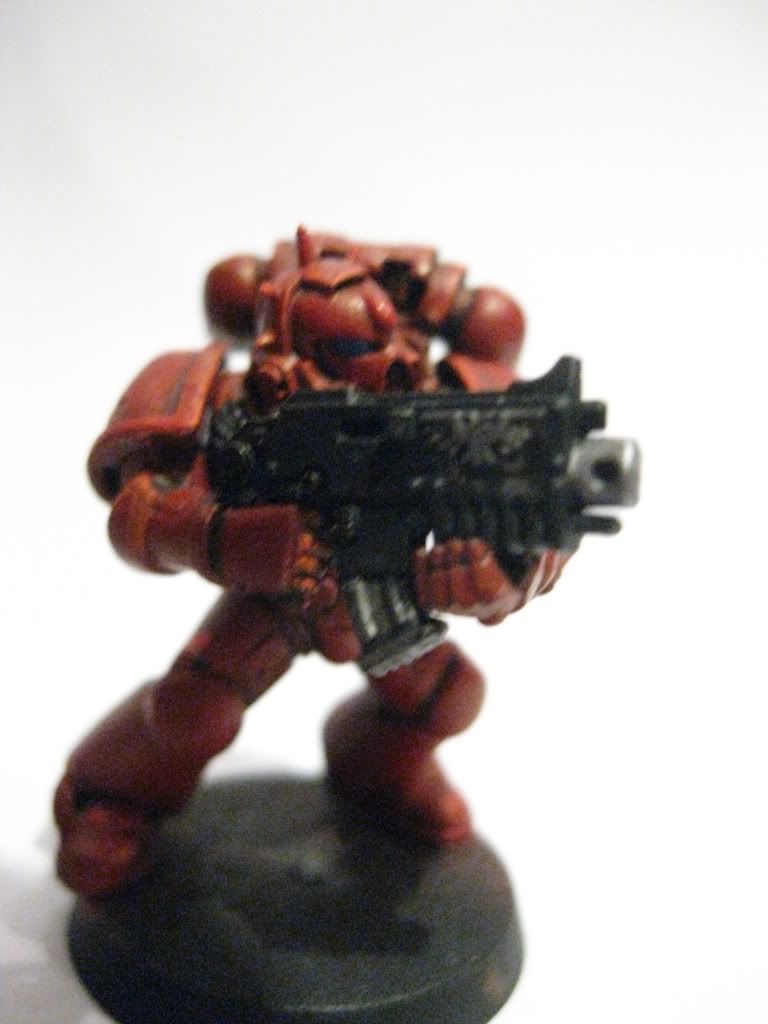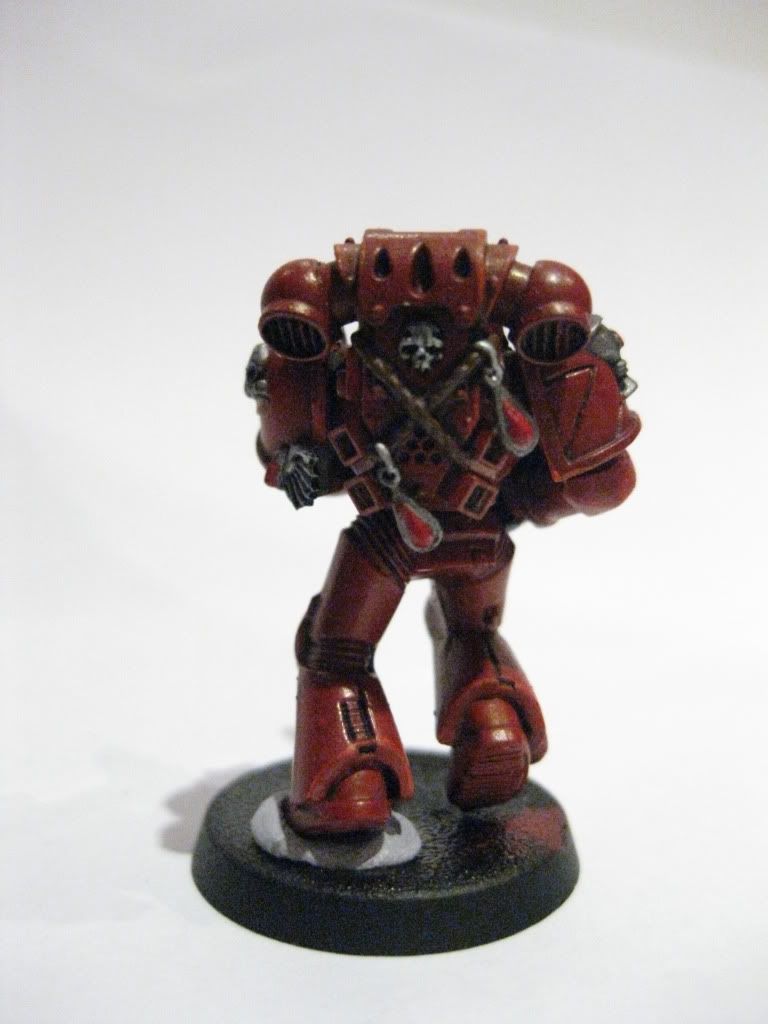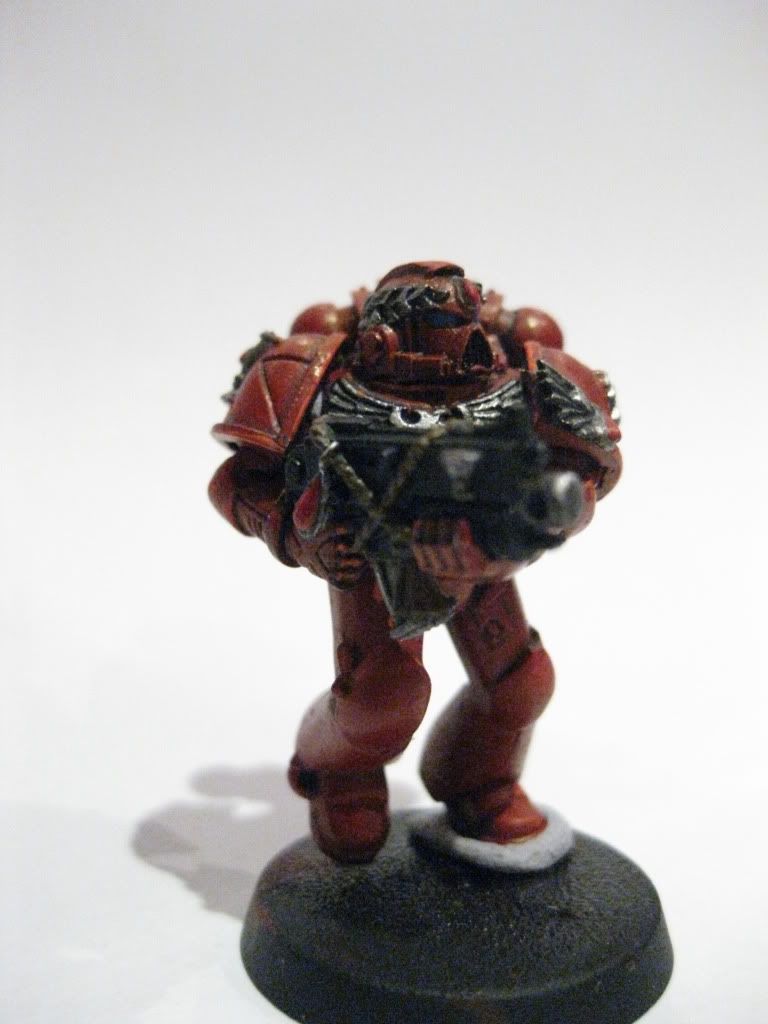 Is this plog ok or are there too many photos? a poor quality? i could make collages of the picks, i'm just getting concerned of the lack of responses
---
Last edited by Hellados; 04-03-12 at

11:49 AM

.
Lower Navigation
For the Imperium