White Veteran Helmets
---
Hello all. I thought I'd post up my tutorial on painting white veteran's helmets, as found on Terminators and Veterans in many Space Marine 1st Co.
The finished article looks something like this: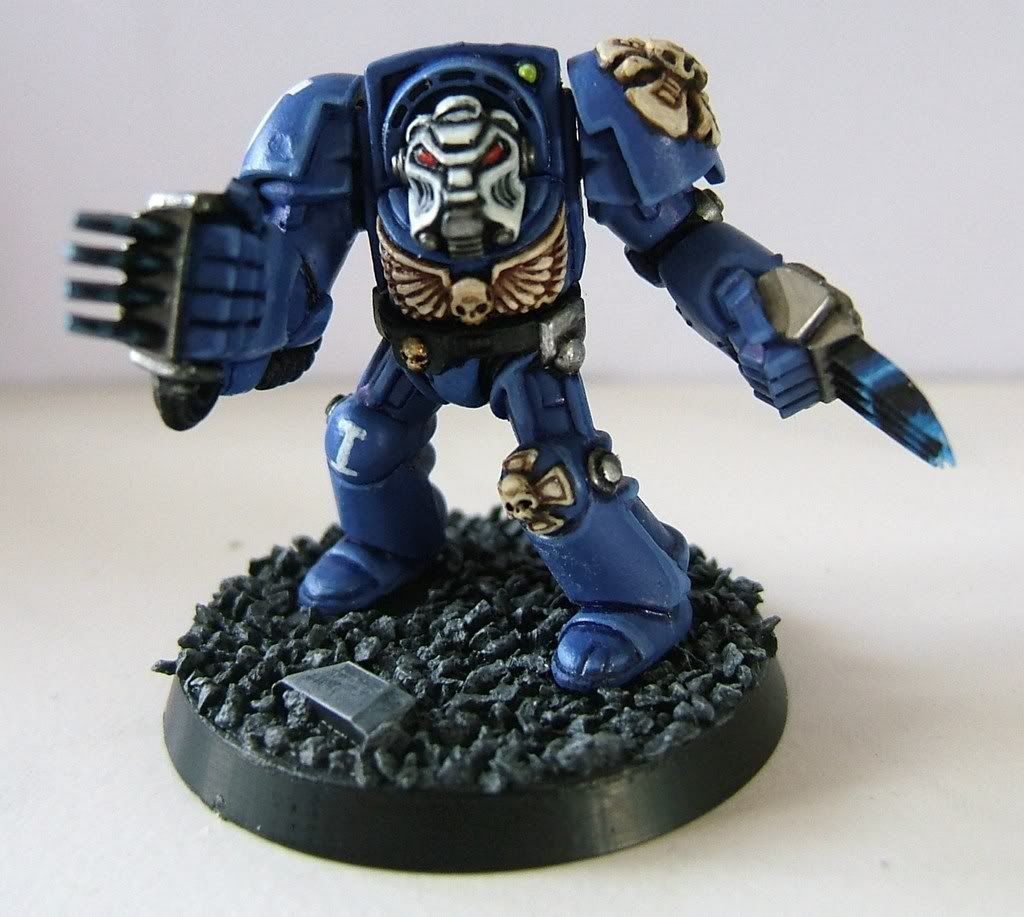 I go for a quite dramatic look, which may not appeal to all - in which case just add more white to the earlier stages.
(Once I've painted my apothecary, I'll update with an example of using this method on armour.)
You need:
A good couple of brushes: I use
Standard
and
Detail
Paints:
Skull White
,
Adeptus Battlegrey
(Foundation),
Black Ink
Water
A drop of
PVA
or
Washing Up Liquid
(unless you're using
Badab Black
wash, apparently it doesn't need a mixer)
Step 1:
I always prime in black, just because I prefer the way the paint covers it.
Step 2:
I paint the eyes in a darkish red; you could do green, blue, whatever. For the helmet itself, use the grey colour, nice and thin. Only leave the very darkest parts black - the grey is ideally the darkest it needs to go without taking on the Cel-shaded look.
Step 3:
To add a little more shading, I water down black ink 50:50 and mix with only enough PVA/washing up liquid (I used washing up liquid, but have since tried PVA and it's the same - just use slightly less). to cover the tip of the standard brush. This also blacklines the eyes for you.
Step 4: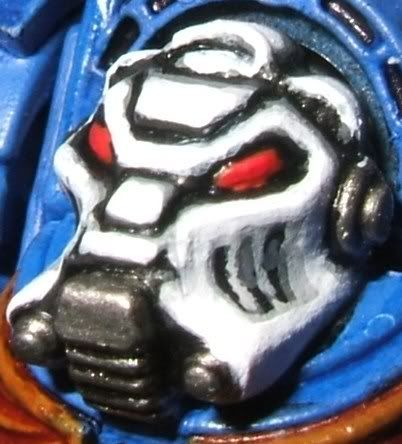 These shots don't do the helmet justice particularly, as it's super zoomed in. It's also one stage further on, but I can be quite accurate with the method:
4a:
70:30 grey:white, leaving a gap where the edges meet.
4b:
50:50 grey:white, leaving some of the previous layer.
4c:
20:80 grey:white, covering most the face now, leaving a previous layer showing near the edges.
MAKE SURE YOUR PAINT IS THIN TO DO ALL OF THESE STAGES! (Think milk).
Step 5:
IMPORTANT:
Change your water at this point.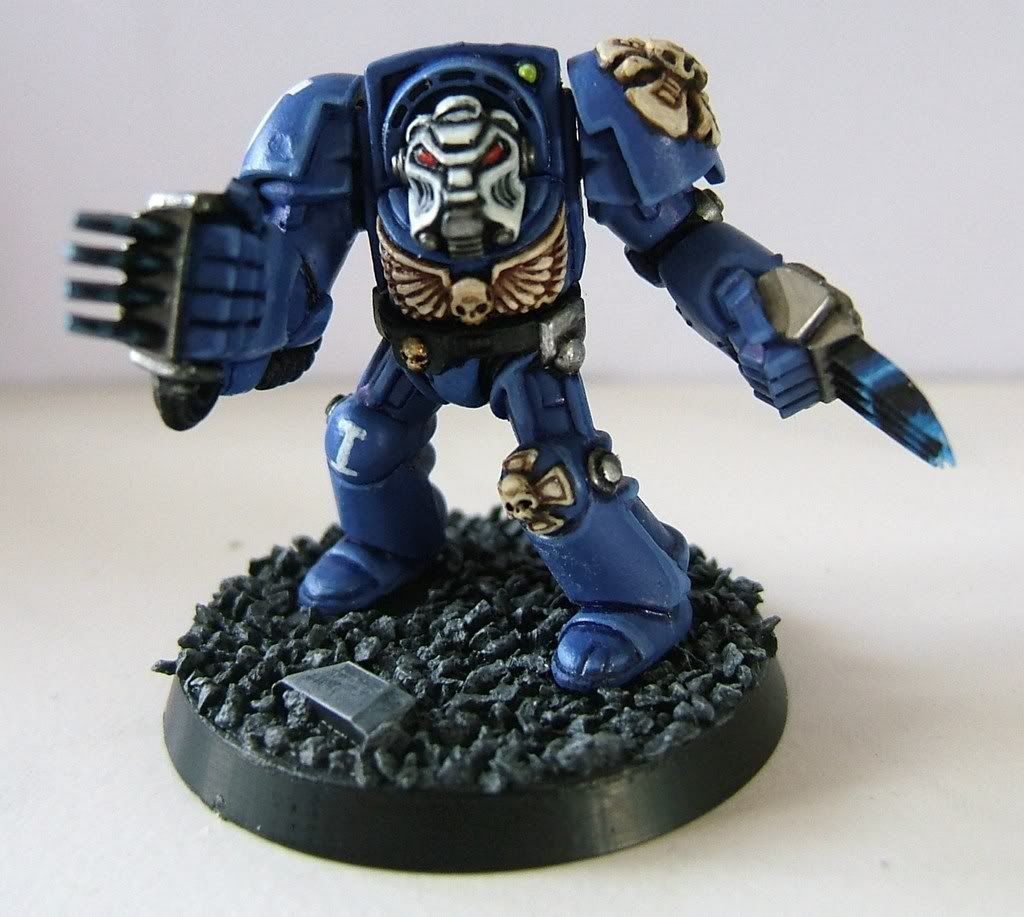 Finish up by using the same method as before, but this time with pure white. Again, very thin paint.
Done! Hope this helps.
---
---
good painting skills.

also a way to do it with blue which is quite interesting
Join Date: Apr 2009
Posts: 44
---
Nice job pose a little weird looking his waist must really hurt
---
I also love the blue effect on the claws.
---
Looks great. Could you do a tute on the claws? I really need help on painting power weapons.;)
---
By the Blood Of Sanguinius! Battlecry of the Blood Angels.
---
Nice, I usually just use UltramarineBlue, then SpaceWolvesGrey then finish off with SkullWhite
Lower Navigation
White Veteran Helmets