Oathbreaker
---
Well, this is my first WHFB story...been reading a bit about Fantasy other than Slaanesh, and I like the ideas.
Now, before you begin to throw full beer bottles at your screen, bear with me. I'm new to Fantasy writing. Unlike my WH40K stories, this one won't have set chapters, I'll just write along.
Cheers!
Note to Fiction Competition people, only the first two chapters are included in Hespithe's Fiction contest. Good Luck to all!
-Dirge
----------------------------------------------------------------------------------------
Althalos moved nearly silently. His sword was padded with worn cloth to keep it from moving.
He stooped down, his gloved fingers brushing the ground.
These tracks. They split off from the main group..
To where?
He paused, glancing down the thickly forested trail.
Can't tell exactly...somewhere near the village to the north.
A low rumbling echoed through the trees as they were pushed aside by the huge black dragon edging it's way through the trees.
Sydney moved from the treeline, scanning the woods with her striking violet eyes.
Althalos never actually found out why he could speak to Sydney in such a way, without making any noise. Like they could hear each other, but no one could hear them. He eventually dismissed the thought. It was just the way things were.
Do you think they went to the village itself? Or just passing by?
Althalos frowned, concentrating.
I'm not sure...the main group passed the town. Maybe raiders.
Sydney snorted.
Don't assume.
Althalos nodded.
It's all well and good. Fine. Don't fly, keep low. I'm going to scout ahead.
Sydney nodded her huge head, turning one eye to stare at Althalos.
Very well. Don't stray too far ahead.
He set off down the trail.
--------------------------
After ten minutes, the village of Reikstahg came into view. Two hundred miles east of Kislev, the town was the last stop for many passing over the Middle Mountains to Middenheim or Altdorf.
Althalos stared blankly down the small incline into the village.
Dozens of Empire soldiers were marching down the main avenue, divesting weeping civilians of husbands and sons.
"By order of the Count Elector, a state of emergency is declared for the town of Reikstahg. All able-bodied men must report to camps for armarment and training. All women must assist in the fortification of the city. Once again, a state of emergency is declared. Reikstahg is now under martial law of the Count's army."
Men kissed crying wives. Sons were pulled from weeping mothers. The soldiers did their grim work with a look of sadness and fear in their eyes.
What's going on?
Sydney's voice rang through his head.
Althalos chewed his lip.
The Empire's conscripting the civilians. Looks like trouble may have found us.
As it always does.
---
You'll forgive me, but you must be mistaken. I've
met
your makers, and they don't even know your name...
GIVING CHASE- ORDO HERETICUS FIC
(Updated Mar. 19)
Hat in the Ring
---
Last edited by Dirge Eterna; 04-02-08 at

01:35 PM

.
---
Well done, I like it
---
Quote:
Does his pompous ass Lordship even remember how to close his fist? I mean other than around a haunch of meat. You have taxed me for the last time sire!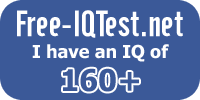 ---
Good start, I just hope your fantasy stories reach the same level as your brilliant 40K ones.
---
Thanks guys! I do my best. Still trying to figure out one thing...then this story will simply be me writing it down!

------------------------------------------------------------------------------

Will you help them?

Althalos considered her words. No. I don't owe the Empire anything. They left me...us, for dead.

Does one life you left behind justify these people dying?

He sighed. Sydney always disagreed with him, usually to make him prove a point.

Althalos nodded and turned back into the forest surrounding the town. Empire troops were busily hacking down trees to clear lines of fire. A single blazing Wizard stood among them, flashing trees to ash.

He walked for a half-hour, thinking.

Sydney followed him, occasionally letting out a plume of smoke in her distaste.

This is taking too long..that village is running out of time!

"Brother of Khaine! Have you some to join us against the foul Men?"

A tall warrior clad in black armor stepped lightly from the treeline.

Althalos quickly disguised his confusion.

"No, but I will if you have need."

The warrior hefted his spear.

"Yes, we do, my friend. Many raiders were lost crossing from Naggaroth, we are searching for renegades or survivors."

Althalos thought about the elf's words. He obviously thinks I'm one of his kin..but how?

Sydney replied Your armor, your helmet, myself. You must seem like a noble of his house.

Althalos turned to the elf. "Yes, I will join you to fight with the Druchii."

The warrior bowed slightly before beckoning him to the shoreline, only five minutes away.

Althalos!

We can do much more damage if we strike from the rear.

Sydney let off a plume of smoke. The elf edged away from her.

------------------------------------------------------------

The Dark Elven encampment wasn't much more then a quick and simple fort Empire troops sometimes built. Bolt Throwers lined the wooden stake walls and several Tents bore horrific stains. Screams echoed from these tents.

Althalos cringed.

The elf noticed. "You feel the power of Khaine himself? He has blessed us with a Wych cult to take the fight to the humans!"

They walked through the small camp, passing elves sharpening weapons or fletching arrows. Some bowed as he passed.

"What house are you of, noble?" asked the elf conversationaly.

Althalos quickly (and fearfully) searched his memories for a name.

"House Aeidael," he said, "I left to pursue a broader aspect."

The elf nodded. "Your house continues to do service in the name of Khaine, my noble. They returned from Ulthuan with the bones of their fallen and many slaves."

Althalos breathed a sigh of relief under his helmet.
-----------------------------------------------------------------

An agonizing half-hour later, the Druchii formed up a short distance from the village. One of the Lords of the elves noticed his plain sword.

"Here, nobleman. This is much more proficient for fighting from dragonback."

He handed Althalos a huge halberd, it's surface an odd purplish shade, while horrific jagged teeth lined it's blade. The Dark Elves obviously only cared about the maximum pain inflicted on an enemy.

He hefted the halberd in one hand, sitting calmly on Sydney's back. "Thank you, lord. This will help me to deliever judgement to the prey."

"As you will, Noble."

A massively armored Elf stomped to the front of his host, attended to by a thinner elf with a large burlap sack in his hands.

"Surrender and we shall take you as slaves! Fight, and all of you will die! Choose, or suffer the doom of your herald!"

The elf opened the sack and brandished a severed head. He stretched his arm back and flung the head into the ranks of Empire troops and conscripts.

Nothing moved for a long moment.

The Bright Wizard Althalos had seen earlier called back.

"Go back to the abyss, creature! We will not bow before your foul master!"

The elf shook his head.

He turned to his attendant.

"Sound the charge. Take as many alive as you can!"

The elves roared their approval.

A low horn blew from somewhere in the army, and suddenly they were moving. The elves stamped alongside Sydney, brandishing weapons and shouting in eldritch tongues.

Get airborne. We'll circle around the front of their army.

Excellent.

She opened her wings, and launched into the sky. Althalos saw just how deep the Empire was in. They were outnumbered. Not by many, but given the quality of conscripted troops...

The Wizard saw her and spoke one word to an archer nearby. The man raised a bow and fired.

The arrow burst into white flames, obviously sustained by magic. Althalos raised his shield. The arrow burst through the thick wood and struck him on the arm, drawing a grunt of pain from him. A flash of worry crossed his mind.

It's fine...keep going. Can't let them win.

Syndey flew to the front line of the elven force, nearing Reikstahg. She opened her jaws, and a ravening blast of black fire roared into the elves, cooking dozens instantly.

The wizard's mouth dropped open in surprise.

Sydney kept the fire going as long as she was able, eventually closing her jaws. The Empire had whittled down the remaining raiders. Free Companies chased Corsairs away from the barricades, while Handgunners fired merciless volleys into the Druchii ranks. The elves were on the verge of breaking, their fight with the Empire and the sudden immolation of their brethren putting their morale on the edge.

The Dark Elven Lord Althalos had seen at the head of the army pointed at him. "See! See the traitor in our midst! Flay their hides and bring me his skull!"

Althalos flipped the halberd in his grip.

He removed his helmet.

He dropped his shield.

And hurled the halberd with all his strength, directly at the Lord.

It burst into radiant flames halfway down it's path. Althalos looked at the Wizard, who smiled.

The Lord was almost fast enough. The spear caught his left breast, and drove almost completely through him, the barbed teeth shredding his organs and leaving him gasping on the scorched, bloody field.

The elves took one look at their leader's corpse, and broke.
---
You'll forgive me, but you must be mistaken. I've
met
your makers, and they don't even know your name...
GIVING CHASE- ORDO HERETICUS FIC
(Updated Mar. 19)
Hat in the Ring
---
Last edited by Dirge Eterna; 03-28-08 at

03:59 PM

.
---
Great stuff Dirge
(Yay 100th POST!
)
---
WE HAVE COME FOR YOUR.....*necron warrior turns around to the necron behind him* Hey Bob? what did we come for?!
---
Hey guys, just to let everyone know, this is my entry into Hespithe's fiction contest, at least the first two chapters. The limit is 2000 words, so I won't be posting any more until after the contest is over.

Thanks for reading!
-Dirge
---
You'll forgive me, but you must be mistaken. I've
met
your makers, and they don't even know your name...
GIVING CHASE- ORDO HERETICUS FIC
(Updated Mar. 19)
Hat in the Ring
---
Last edited by Dirge Eterna; 03-28-08 at

03:53 PM

.
---
too bad you aint going to post, because I like it so much (never liked the dark elves)
---
Quote:
Does his pompous ass Lordship even remember how to close his fist? I mean other than around a haunch of meat. You have taxed me for the last time sire!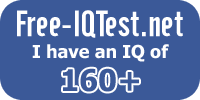 ---
Decided to take Galahad's advice (Thanks, Gal!). This will be updated as lazily as the rest of my stories, but only the first two chapters are part of the Fiction contest.
--------------------------------------------------------------------------------

Sydney strode through the piles of dead elves and Empire. Although it was only a small, very quick battle, small heaps of corpses still littered the battlefield.

Althalos pulled an arrow from a standard bearer's stomach. The man grimaced as the recurve head slid from his flesh. He instantly began to bleed. Althalos cursed.

He leaned close to the man so no one else could see, and removed his glove. He pressed the bare hand against the wound, and spoke two words. The wound glistened, then wove back together. The man clutched at the unbroken skin, then looked up at Althalos.

"You're...a wizard?"

Althalos cringed. "No. I'm not. OK?"

The man looked confused. "OK..Thank you."

Althalos gave the man his waterskin, and the standard bearer ran to join his surviving companions.

The Bright wizard walked among the men, directing them to pile the Empire dead into graves. The Dark Elves were burned.

"You're sneaky," said the Wizard, "But not sneaky enough."

The wizard reached into his robes, producing a tome.

"Aqshy." he said.

Althalos smiled without humour. "Ghyran, Shyish, and one without name."

"Life and Death?" asked the Wizard, aghast.

"Life from the Jade Academy, Death on my own." said Althalos.

"And the third?"

"I'll keep that to myself, if you don't mind."

The wizard gestured with his arms to the battlefield around him. He pointed in particular to a scorched and bloody patch where the Elves had been incinerated by Althalos' deceit.

"Not after that, I won't mind. Keep your secrets, lad. Would you like to stay here, at least for the night? We've not seen your like in many years."

Althalos removed his bladed helmet. He reached to his side and removed the halberd from the Dark Elven Lord's body. The blade had sucked the blood from the creature, making his corpse pure white and withered.

"I'd like that. Does Reikstahg's tavern still stand?"

-------------------------------------------------------------------------------------

Althalos clashed a stein of ale with a man in the colors of a Kislev knight. The man's comrades laughed. Sydney was outside, chewing noisily on a deer carcass. Several State Troops were drinking, or playing dice on the tables. The brewer looked tired from hauling barrels upon barrels up from the cellars.

After soundly beating the knight in a drinking game, the Bright Wizard sat down across from Althalos at the table.

"What I really want to know is why you're here." said the Wizard, stroking his smoldering beard.

Althalos had his boots on the table, and was sharpening a dagger with his whetstone.

"That...is a very long story." he said.

The dagger made an uncomfortable rasp on the stone. The wizard grabbed the blade, and melted the edge to a near-translucent sharpness.

"Thank you." said Althalos, retrieving the knife.

"We have all night, and I'm certainly not going anywhere. Kislev's forces are still scattered, trying to regroup from the Storm."

Althalos set his helmet on the table. It was cylindrical, with a cruel visor and small breathing holes punched into it's front. A crown of blades rose to a nest of points aboive his head.

"Well..," he said. "It all started with this."
---
You'll forgive me, but you must be mistaken. I've
met
your makers, and they don't even know your name...
GIVING CHASE- ORDO HERETICUS FIC
(Updated Mar. 19)
Hat in the Ring
---
Althalos had been six years old when his father left to fight the Beastmen in the northern wastes. He left four times, each time coming back with armfuls of fresh bread and sausages. He also seemed to become more and more decorated, his armor grew more elaborate, his weapons more ornate. Then, he never returned. His helmet and sword, along with a note of condolence, was given to Althalos' mother. She had died ten years later, after being sick for many weeks. Althalos was then shuttled to the Jade Academy, after his uncle had noticed him healing a dead tree in front of his brewery.

Four years after his mother died, he left the Jade Academy for good. The wizards were old and for the most part, boring. Only his mentor, Ulrik, ever interested Althalos. He learned from the Lore of Death in his solitude, and there, he met Sydney.

He had originally thought the black egg to be a large rock. Althalos had picked it up out of curiousity, and brought it to the next town he stopped at. There, it was recognized as a dragon egg. The Empire conscripted him, and attempted to take the egg for one of it's counts (or dignitaries. Althalos had little patience for earls of something).

He escaped with Sydney, and fled to Kislev. There, Sydney hatched and grew, while he hunted phesant and rabbits to eat. Two months after Sydney had hatched, she was old enough to ride, and Althalos had begun to travel, selling himself as a mercenary.

He had grown tired of fighting inbred duke's wars for them, and simply left, occupying himself with staying alive. He had been tracking a group of Empire soldiers when the Reikstahg party split off and engaged the Dark Elves.

------------------------------------------------

The wizard nodded.

"Well then, would you continue to fight for money?"

Althalos' violet eyes gleamed.

"Of course. Who's the target?"
---
You'll forgive me, but you must be mistaken. I've
met
your makers, and they don't even know your name...
GIVING CHASE- ORDO HERETICUS FIC
(Updated Mar. 19)
Hat in the Ring
Lower Navigation
Oathbreaker