---
A Song of Ice and Fire- I'm only on Clash of Kings so far, but all I have to say about this series is, amazing.

The Artemis Fowl series- written by the fantastic Eoin Colfer, these have always been some of my favorite books.

The Sandman- Not technically a book series, but by god. This is amazing.

The Walking Dead(comics & books)- Great work. Loving the TV show as well.

A Series of Unfortunate Events- Can't believe these haven't been mentioned yet. Amazing story of three orphans, and the Count who follows them.

Wheel of Time- written by Robert Jordan, and later by his son I believe, these massive books have been praised by critics worldwide. Fantastic fantasy series, if a bit long.

His Dark Materials- They've been mentioned before, but this fantasy trilogy is a brilliant exercise in diverse plot, and while the underlying themes can go a bit heavy-handed at times, they're a great read.
---
Senior Member
Join Date: May 2008
Location: Lincoln, England
Posts: 2,628
Reputation: 8

---
I can't believe The Malazan Book of the Fallen hasn't appeared in this thread yet.

I wager anyone here to find me a bigger, better and more maturely handled epic fantasy saga out there.
---
There is nothing better than Malazan. Nothing, anywhere.

My other recommendations are:
Earthsea, by Ursula K Le Guin
The Chronicles of Thomas Covenant (And the Second Chronicles), by Stephen R Donaldson
Intervention & The Galactic Milieu Trilogy, by Julian May

I also love David Zindell's Neverness books, but I don't think they're available in any format.
---
A bunch of my favorites have already been mentioned but *shrugs*

The Night Angel Trilogy by Brent Weeks.

The Artemis Fowl series.

His Dark Materials.

Rift War.

World War Z and The Zombie Survival Guide

Honestly I cant say a whole lot more beyond the fact that theses are all amazing reads and I would wholeheartedly recommend anyone to read them as well. I also really enjoy

The Redwall series by Brian Jacques. Very fun reads all of them. A nive medival fantasy setting with the characters being animals. But despite the kinda kiddish feel to some of them, the characters are great fun with great adventures, thrilling battles and descriptions of food and feasts that will have you wishing you were there so you could have some. I would say that the tone and feel of the books could be likened to the Hobbit in many ways.

THe Percy Jackson series, The Kane Chronicles and The Heros of Olympus series by Rick Riordan. Dont let the crappy movie adaptations scare you away. These are great books that are a lot of fun to read. If you liked the Harry Potter series or the Artemis Fowl series you will definatly love these. Great for mythology fans as well because the ways the author blends Greek/roman and Egyptian mythologies into modern history and culture is very clever.
---
Let's see...
The Lord of the Rings and Hobbit, by J.R.R. Tolkien: Actually the first true fantasy saga that I read as a kid. I was mesmerized, especially after that bit about hanging around with Tom Bombadil, which was a bit slow paced for a kid
The Rift War series, by Raymond E. Feist: Amazing material! A long series of novels that have a wealth of background for the entire setting.
The Belgariad and Malloreon, by David Eddings: Two series of books that are tied together, and the story is very well told
The Second Sons trilogy and The Hythrun Chronicles, by Jennifer Fallon: Incredibly mesmerizing settings and stories. Check these out! :D
A Song of Ice and Fire, by George R.R. Martin: Awesome stuff. Seriously, if you haven't read the novels, get to it!
The Shannara series, by Terry Brooks: A great read and as the starting point is an apocalyptic Earth, makes you think ;)
Ender's Game, by Orson Scott Card: Great stuff, and well thought-out technological bits as well :D
- Loran
Junior Member
Join Date: Aug 2014
Posts: 22
Reputation: 2

---
I'm a huge fan of the Dune series. Especially the original books, though I also quite enjoyed the books about the Butlerian jihad.

In many ways the Dune books remind me of some of the best aspects of the Warhammer 40k universe.

The dirty backstabbing politics, the warped (pun intended) navigators that guide gigantic spaceships through the dangers of space travel, and mysterious organizations all working towards their own agendas.

I would warmly recommend that any sci-fi fan should pick up and read at least the first book.
---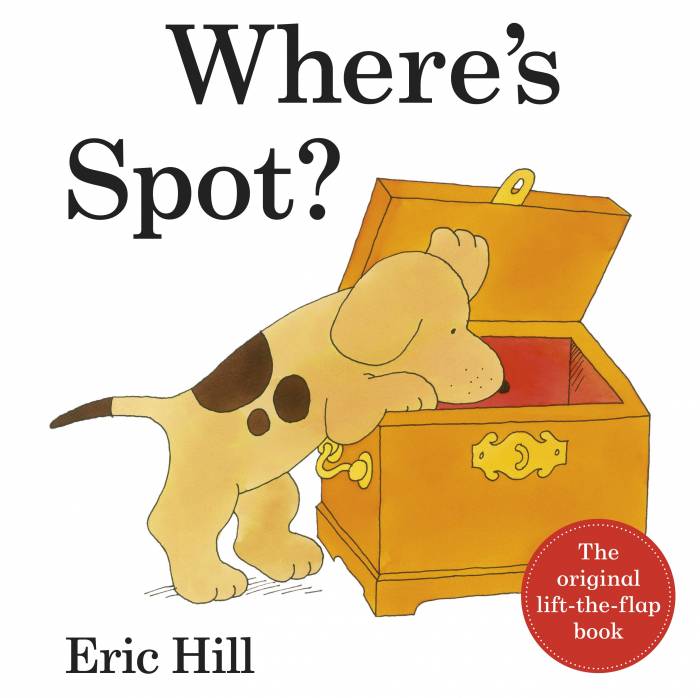 I would certainly recommend the Spot the Dog series by Eric Hill.
It's an extremely well written series of novels with quite a surprising overarching plotline. The characters are well rounded and believable and I especially enjoy Spot's tongue in cheak attitude to the world around him. If there ever was a badass who didn't give a damn about authority, it would be Spot.
As for the novel, 'Where's Spot', you certainly wont see the big twist coming. I mean, I was trying and trying to guess where he was, but when it was revealed I was amazed. I mean, I just didn't see it coming and was on the edge of my seat the whole time. It's rare to find a writer who can really keep up such a level of suspense in their stories.
So, all in all, I give the series 9/10. Check it out.
---
I'm not going to name most that have already been named, but I will say a piece on two series.
With the massive slowdown of BL books and the waiting on ASOFAI nexts book, I started looking around Barns and Noble for something to read. I picked up two books:
1. Book 1 of The Wheel of Time. Really enjoyed the read so have been buying them all. Currently I'm on book 7 and really slowing down. While I like the story and the characters, I really really want someone to just walk in, grab each person in turn, shake the hell out of them and scream in their face to grow the fuck up. The constant bitching of "A man told me to do this" or "The woman is so stuborn" and the like has really made the books into a trudge for me.

2. The Iron Druid Chronicles by Kevin Hearne. There are (I think 8 books in the series)? The story revolves around a Druid who deals with vampires, werewolves, ghouls, ghosts, and gods from every pantheon. I mean that seriously. He's had conversations with Jesus, Thor, and others that I had to look up to see if they were even real (as in, people had believed in them). The books have plenty of action and tons of humor. Kevin Hearne could be a comedian if he wanted to be, these books are so funny. The characters are easy to enjoy and even connect with. This is a series that I HIGHLY recommend.
---
I've had a paus in the Song of fire and ice series cause another led me astray.
The Left Hand of God.
This trilogy by Paul Hoffman got it all. Fast paced, fun, dark and you never now where it's gonna end. Read it if you havn't!
---
Good to be green
Barks Dakka Ladz
: W3-D2-L3
Altansar Eldar
: W3-D0-L2

---
Strictly book series and not individual books:
Harry Potter.
It's a cliche but the series really warranted the hype as far as I'm concerned. I was born in 87 so I usually got each book at about the same age as Harry was himself. I read the first three when I was 10 and got book 7 when I was 18 or 19. I have such fond memories of getting and finishing books 5, 6 and 7 on the day they came out, still the only (long) books I've ever read in a single day
Bartimaeus Trilogy
Hilarious, and brilliant stories. Underrated in my opinion.
His Dark Materials
Loved them. Now and then I've wondered what my own daemon would be. A bloodthirster would be cool
Lower Navigation
Favourite Books/Series?