New guy, Hi
---
- How did you find us.
1d4 Chan. Had a link for an Alt Heresy here.

- Your location.
Canada, I'll leave it there.

- High School memories.

Somes
- Why did you choose that handle (name).

Red VS Blue alien slur for humans, except I made a typo mistake. It was supposed to be Shisno, not Shizno. Fucked it up.
- How long have you been playing Games Workshop Systems and Wargames in general

Never played one. All I had was a dawn of war game, Space Marine on PC and a library full of books.
- Best memory during a battle.

Well, at DoW Black Crusade, when I anihilated someone because one of his troops accidentaly shot one of my outposts. Good times.
- Favourite army.

My pic says it all.
- Regular gaming buddies also on the forums.

I know a guy in my appartment building was on the forum (he saw me in the lobby and recognized it), but he hasn't been on it for a while and didn't even remember his username, so no buddies that way...
- Basically anything of interest to give us a better understanding of who you are and what you're about.

I'm more here for the lore of 40k than the game. To be honest, what really convinced me to join was all those Alt Heresies (This Lorgar Heresy is interesting) and those generators: Space Marine Chapter Generator, Necron Dynasty Generator, that weird Primarch Generator with its point system (going to need to reread it because I understand jack shit of it so far).
- Why not include a picture?

Why not NOT include a picture?
---
Welcome to the Heresy, enjoy the stay........even though you are a filthy traitor😁
---
---
Enlighten me of my heresy
---
I finished my Setup Progress with this. Praise me.
---
If I'm not mistaken your avatar is an Iron Warrior space marine, and they are well....morally flexible to be polite
---
---
What are you
talking
about? Iron Warriors are the friendliest bunch of all! Just look at Perturabo. Doesn't he have a "I'm nice and only want to be your friend" face?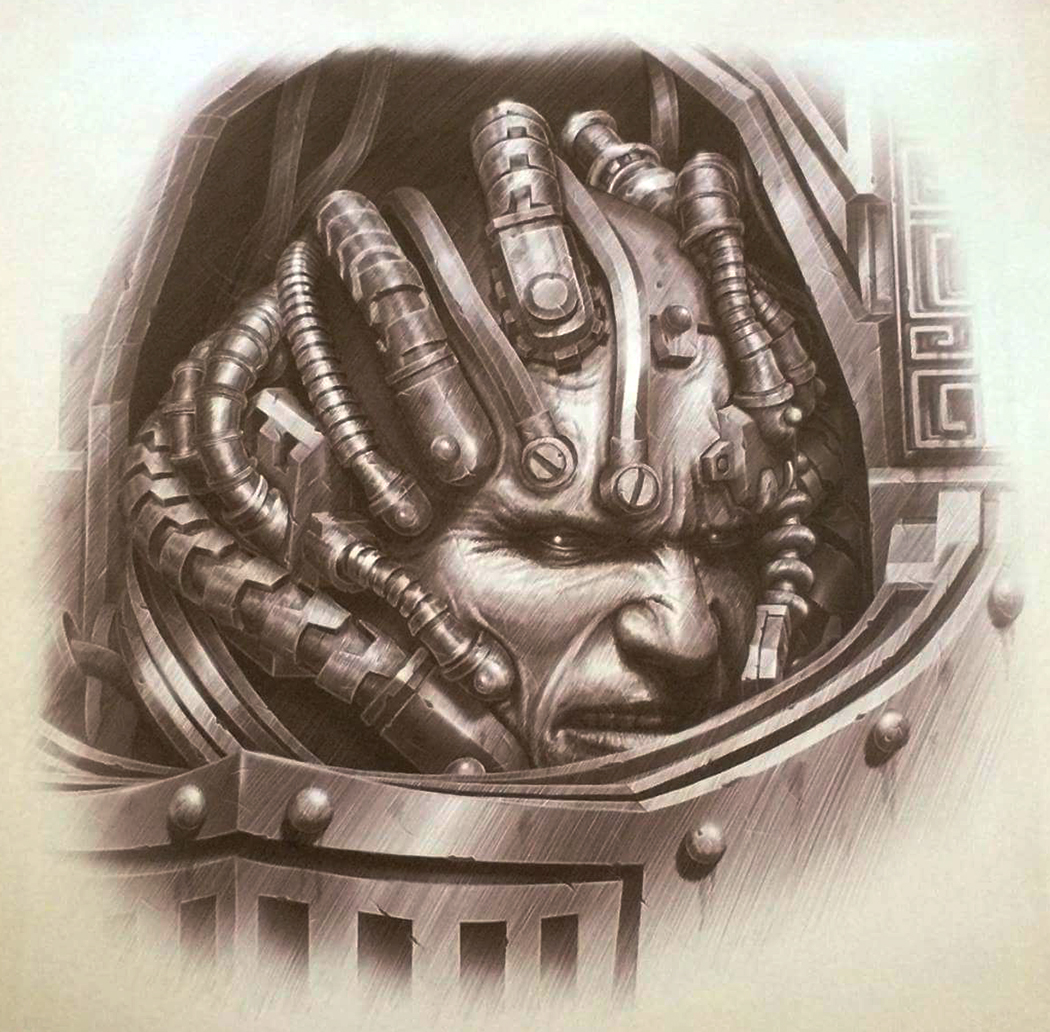 Clearly you're blind if you don't see "loyalist" written al over that face
Edit: The image was faaaar bigger than expected. Any idea how to resize this?
---
I finished my Setup Progress with this. Praise me.
---
Last edited by Shizno; 12-06-18 at

05:36 PM

.
---
The personification of a nurturing father
---
Lower Navigation
New guy, Hi