[MadFly-Art] Stormraven Gunship
---
Games Workshop miniature, Pro-level, TMP, vote on
CMON
.
Painted by: Yaroslav Bozhdynsky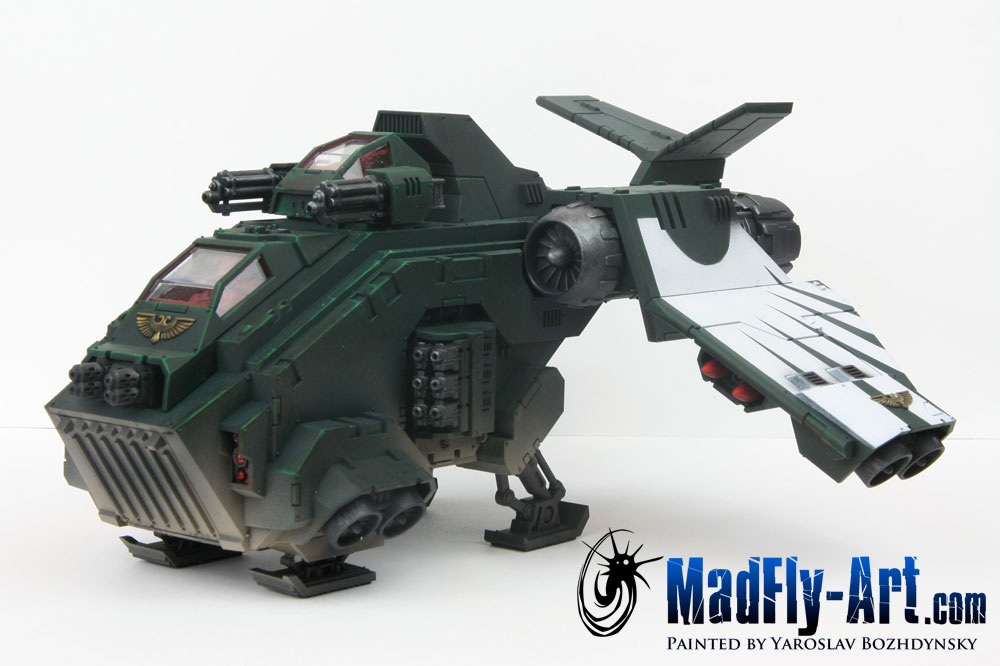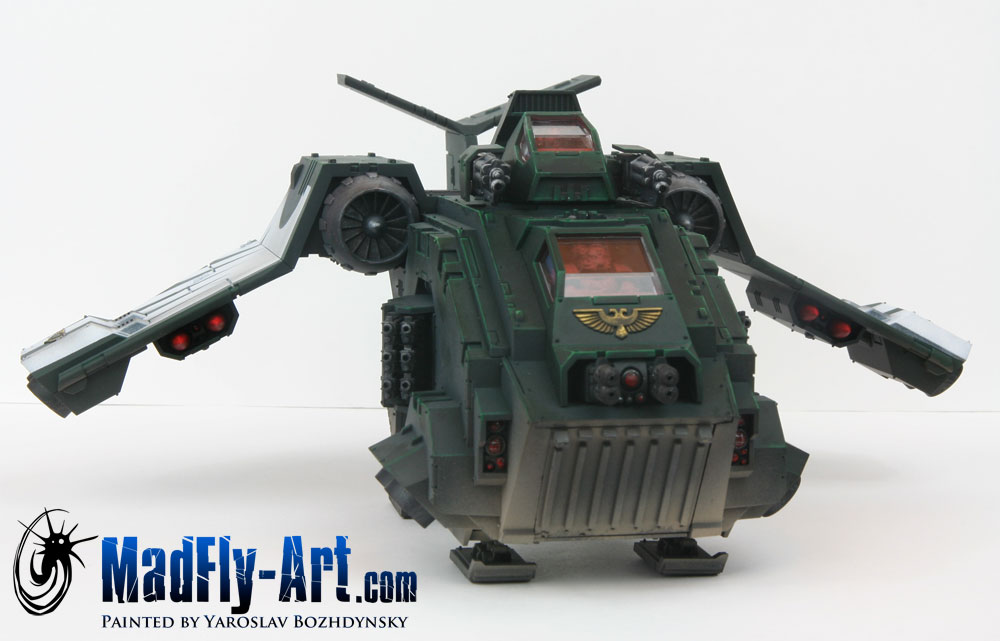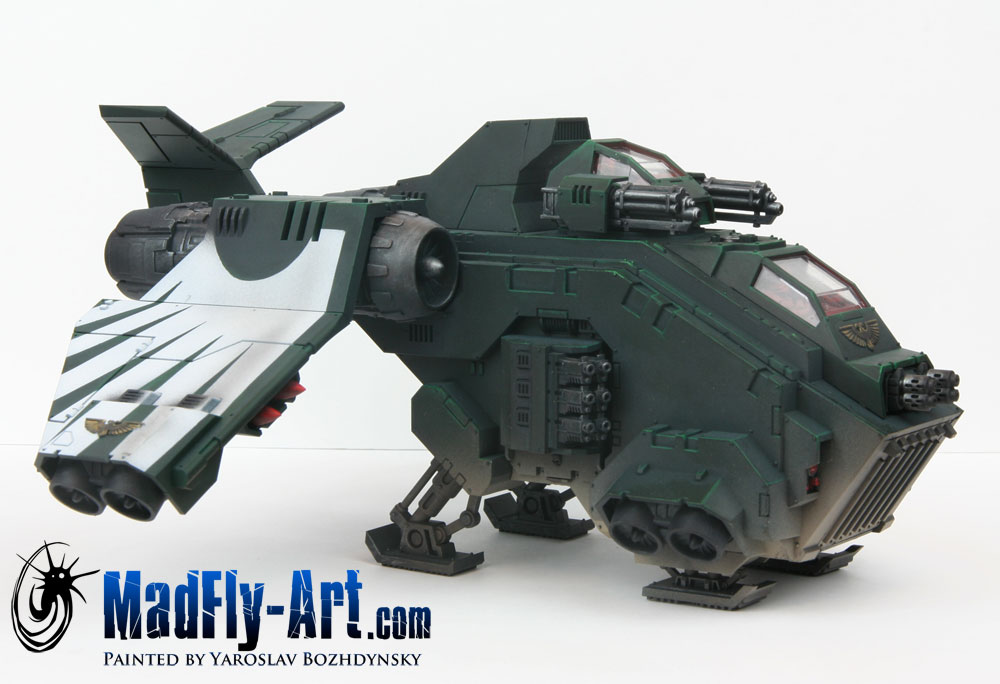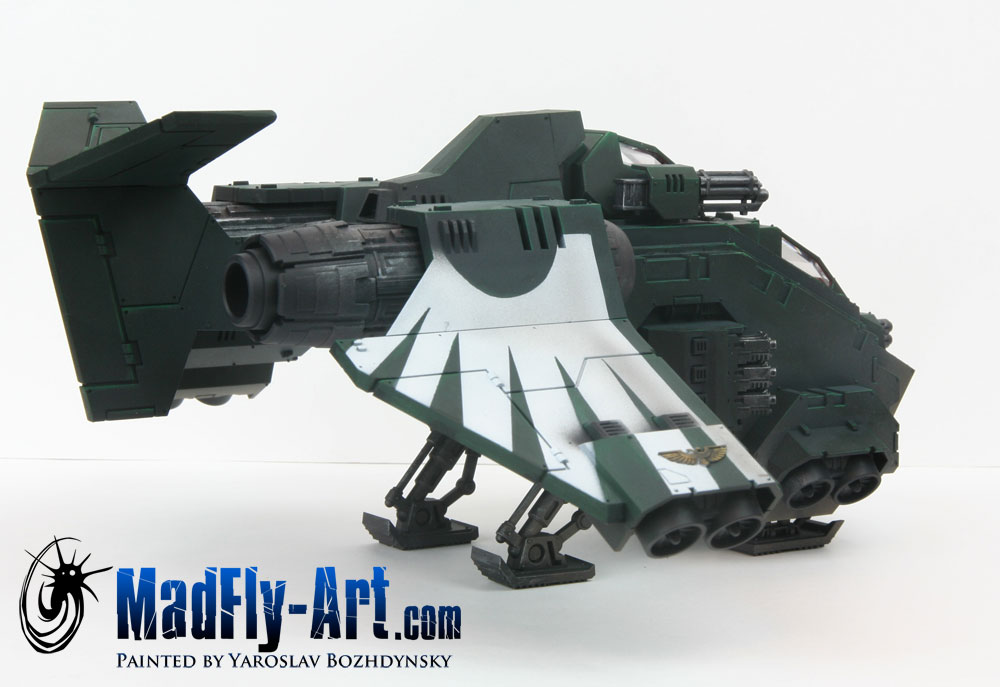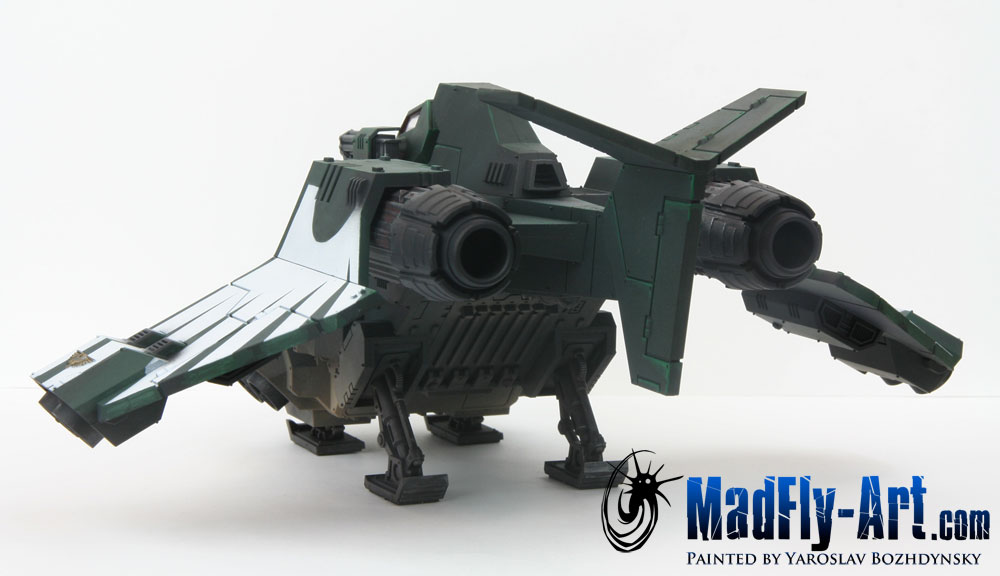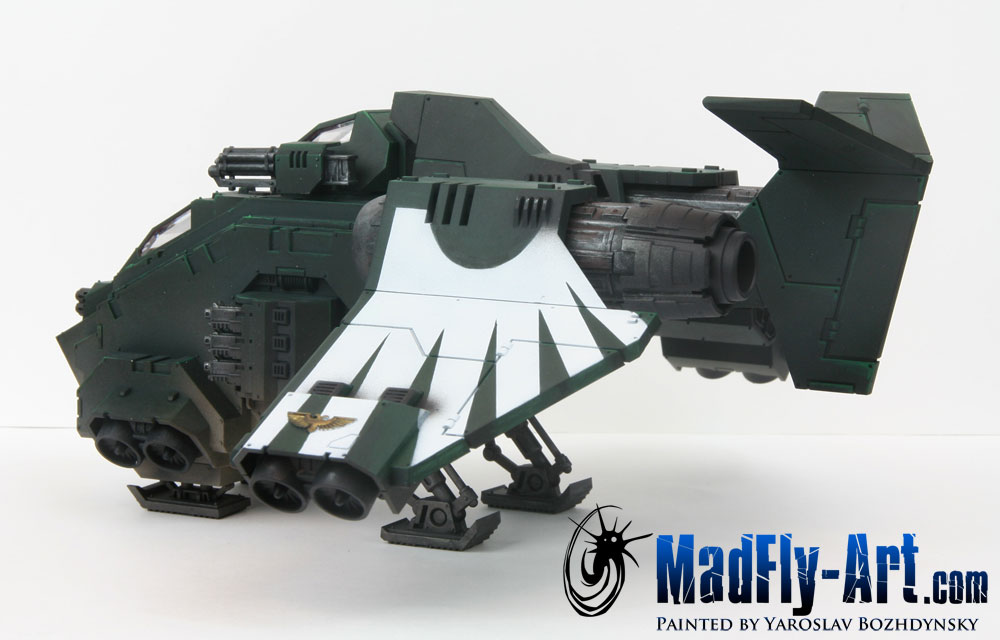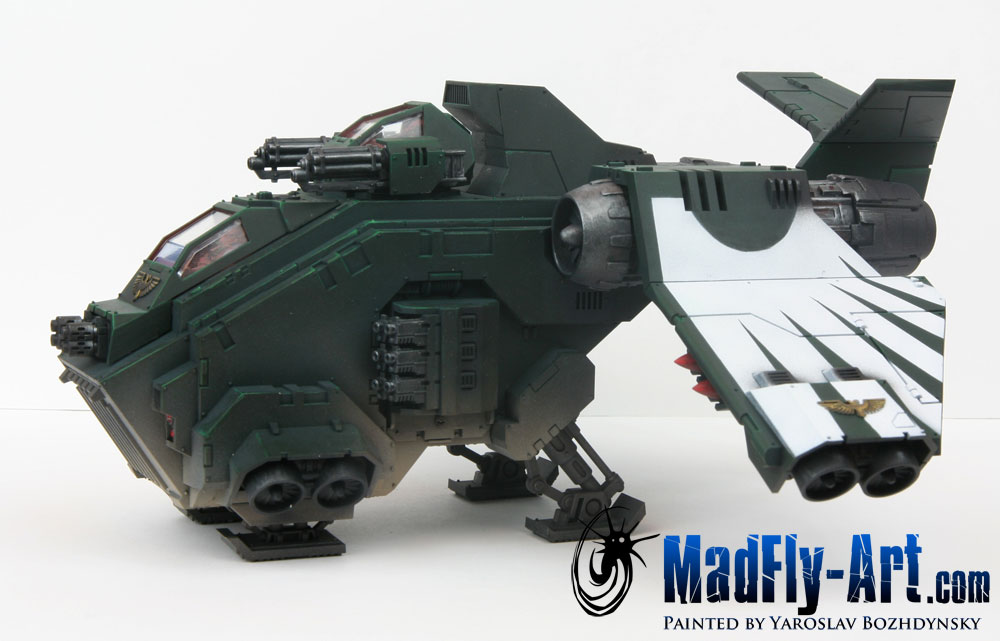 Comments are welcome
---
---
Last edited by madfly-art; 09-17-11 at

10:33 AM

.
---
I like it, but the wings are pretty clean compared to the dirt on the underbelly.

Good work

Rev
---
yeah the cleanliness makes it rather plain, its very well done though, just the lack of any extra detail like damage and dirt makes it rather bland
---
Neat and serviceable.

Not outstanding and doesn't blow me away.

End result is that it just looks 'toylike'.
---
Hey! Where'd ... Everybody ... go?

ZOMGZOR CUSTOM USER TITLE
Join Date: May 2011
Location: Finger Lakes Region of NY
Posts: 6,195
Reputation: 56

---
Nice crisp paint job, highlights how ugly of a model the Stormraven is :-p
---
Angryman
Join Date: Aug 2009
Location: A wretched hive of scum and villany. Actually PNG. Goddamn this place is a shithole.
Posts: 4,304
Reputation: 22

---
I agree with scscofield. This is a far better paintjob than i could manage although it is not particularly exciting, but for some reason it has highlighted how awful the stormraven model is. It really does need the extension kit i saw somewhere to make the model better.
---
Sanity is for the weak.
'Evil will triumph because good is dumb.' Dark Helmet,Spaceballs
According to LUKEVALENTINE's test i am a diciple of khorne. Figures really.
---
Yea it looks like it pretty much just came out of the shop instead of having been in battles. I like it, I wouldn't rate it extremely high though either. The wings are mainly what kill it for me
---
I do like the clean painting style, but there are a couple of things that distract away from the finsihed model. The first is the weathering is only on the under belly of the SR. There doesnt appear to be any on the landing gear as far as I can tell from the pictures. Just looks a little odd.

The large area of white on the wings although looking clean and neat, doesnt appear to have any shading and doesnt look quite right. This may be the photo though.

Other than that I do like the paint job.

As to the SR, the landing gear down does emphasis the demented chicken look of the model, but I'd still get one if they were tourni legal for my chapter.
---
Your toast has been burnt and no amount of scraping will get rid of the black bits.

---
i like it, looks well maintained, i personally prefer the undamaged look, people get all over enthusiastic with scratches and "battle damage" and they end up all over the shop and over done,however the wing detail screams imperial valk rather than marines, i would expect some decoration but it would be more gothic and ornate as its for marines and in this case looks like dark angels so sword motif,scrolls etc etc
Never pay again for live sex! | Hot girls doing naughty stuff for free! | Chat for free!
---
HUGE BITZ RESTOCK NOW ON
ZOMGZOR CUSTOM USER TITLE
Join Date: May 2011
Location: Finger Lakes Region of NY
Posts: 6,195
Reputation: 56

---
I think the problem with the weathering is that it's weathered like a ground vehicle. The front edges of the wings and the rear behind the thrusters should have weathering/grime also since those would take the brunt of the grime while flying.
---
Lower Navigation
[MadFly-Art] Stormraven Gunship