Banned
Join Date: Jun 2009
Location: Vancouver
Posts: 5,108
Reputation: 8

---
Your best is still the damn C'tan shard.....
---
For my Sisters of Battle:
Sister with Blessed Banner
Ecclesiarchal Crusaders
Marija Jacobus (Uriah's twin sister)
---
Light your way in the darkness with the pyres of burning heretics.
Senior Member
Join Date: Apr 2010
Posts: 227
Reputation: 7

---
I've been into 40k for only one year, so there is not much to show yet, but here are the best conversions I've made so far:
Guardsman Marbo:
Primaris Psyker
And finally some Imperial rough riders on wolves. I love these boys:
---
The Emperor protects.
Senior Member
Join Date: Apr 2010
Posts: 227
Reputation: 7

---
Quote:
I love the one that is running over an orc! What do you play them as? house rules or stand in for other model set?
He's my favorite too. I play them by standard rough riders rules. I did not really need them, but I loved the models of the Fenrisian wolves so much, that I knew I had to include them in my army. One way or another.
---
The Emperor protects.
---
Balgor Plasmaburn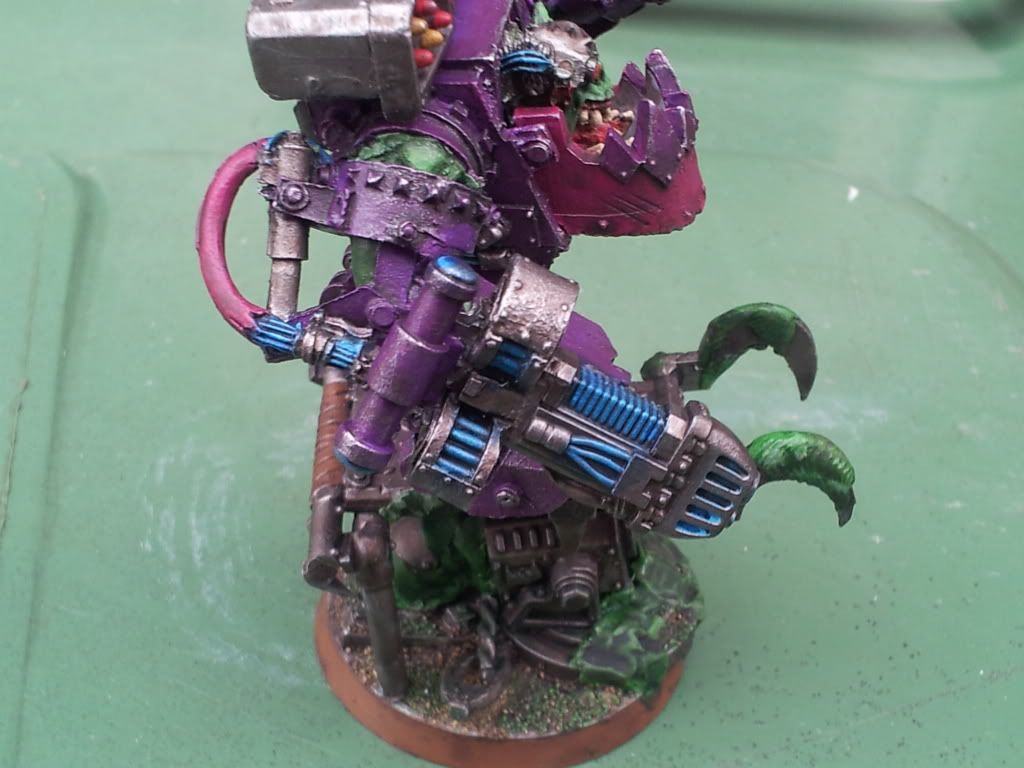 SupaKannon Battlewagon
Looted Wagon w/BoomGun #1
Looted Wagon w/BoomGun #2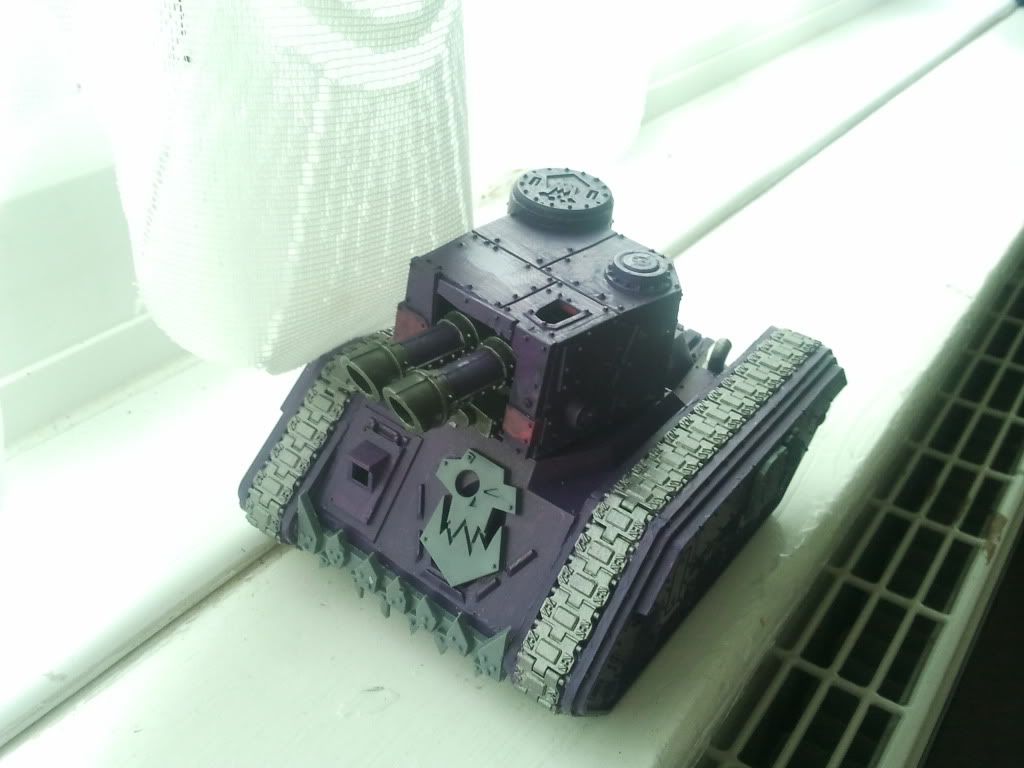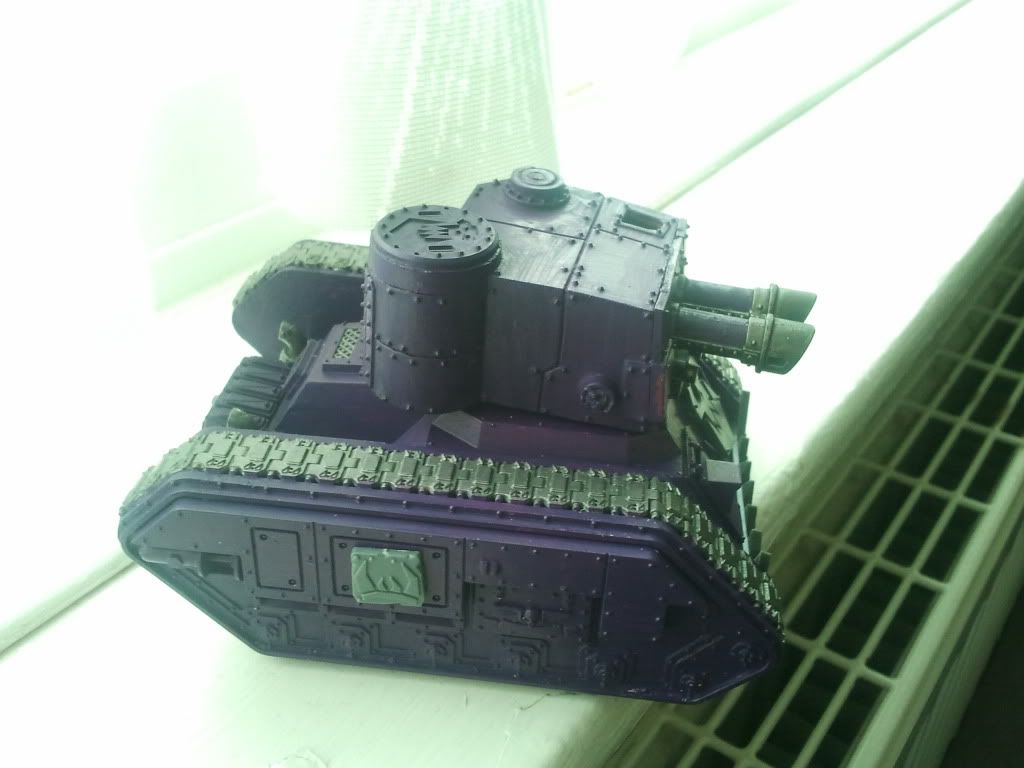 Mek Boy Junka WiP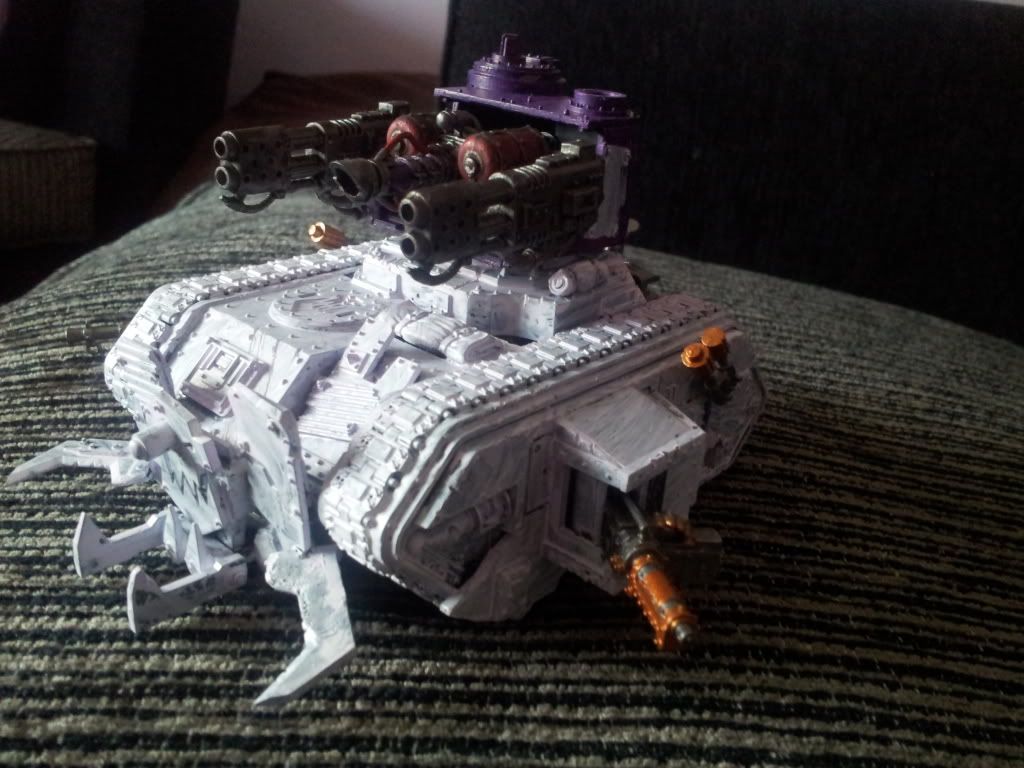 Orks' Da Best! WAAAGH!
Alice
---
---
wow, so much incredible stuff. I'll never be able to top some of the stuff shaantitus posted on page 1, and then classics from morfang...I always love the looted fex.
But just to remind the younguns what I used to be known for...
From the simile and utilitarian turreted landspeeder (top and chin turret both)
And the classic, simple and free sprue armor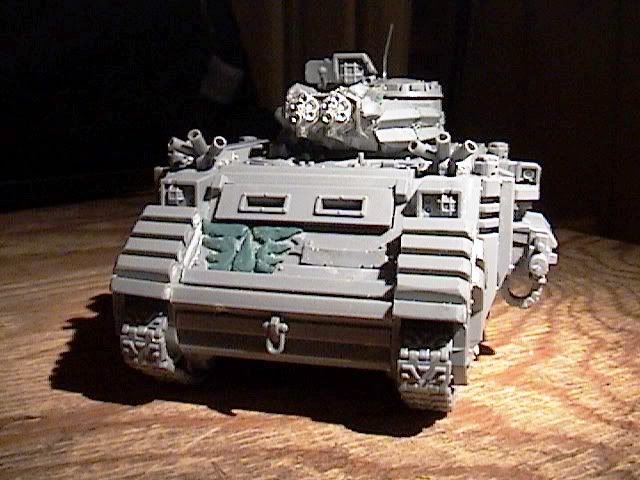 You probably saw this guy on the internet
Dreadnoughts were some of my favorites to play with...Brother Versitus has magnetic arms so I can use him for everything...
But there were others before him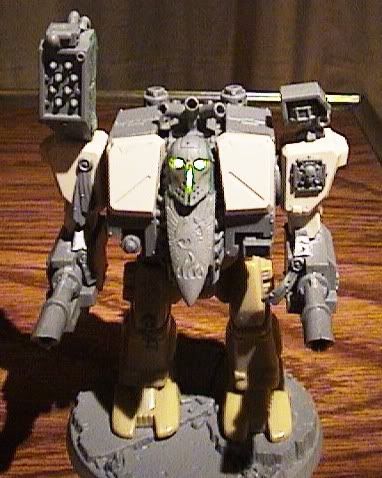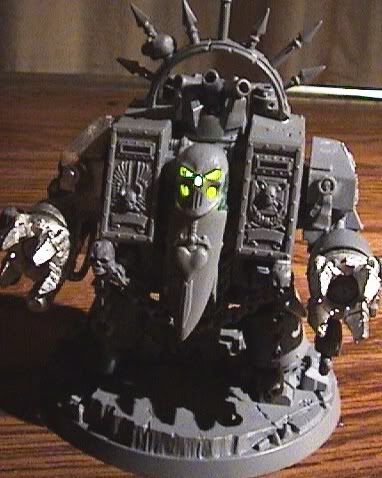 But that lead to my personal favorite, if somewhat over-ambitions attempt at a mechanical daemon prince...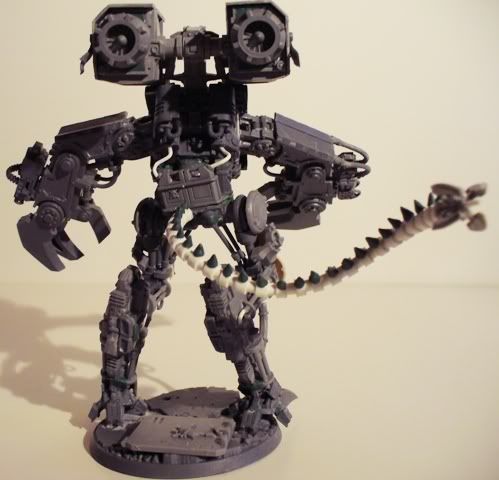 Fun, but there were LOS/scaling issues...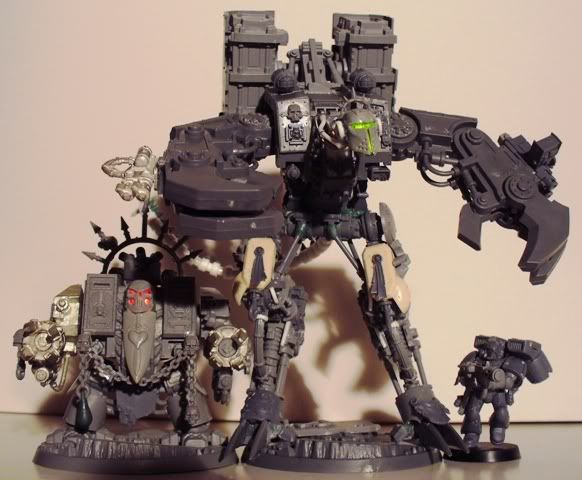 Wasn't til I got into Orks though that I really started having fun...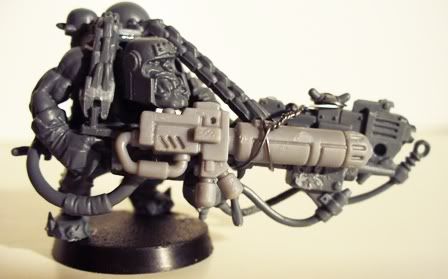 Someone said chimeras and rhinos couldn't be made ramshackle enough to be convincing trukks...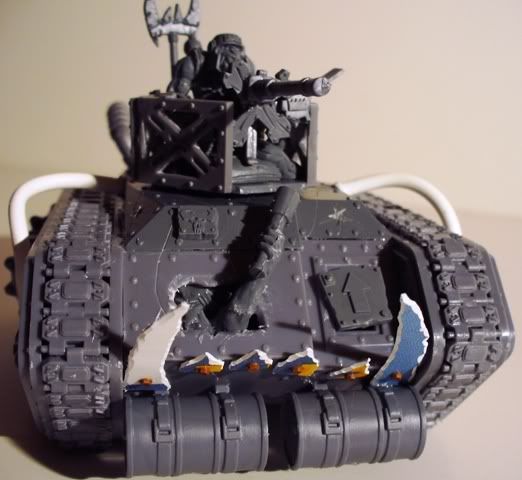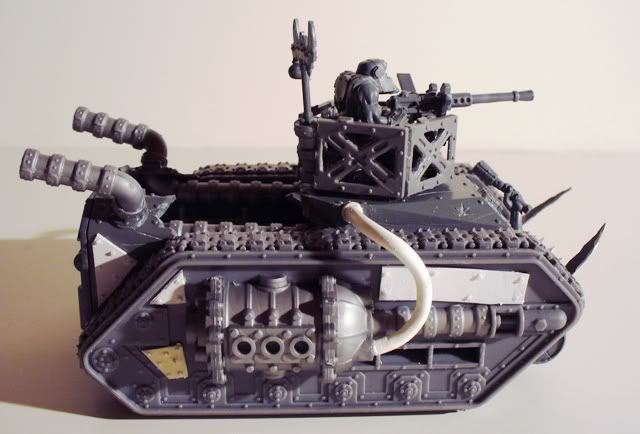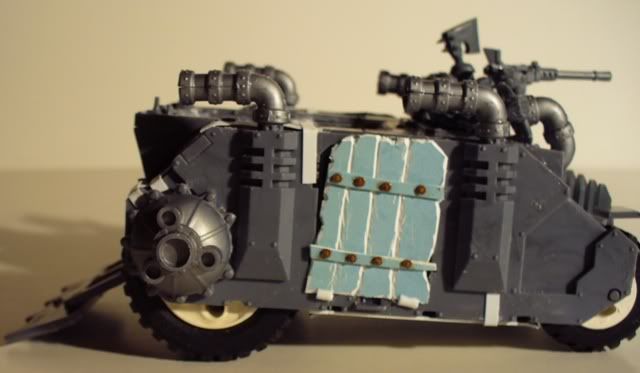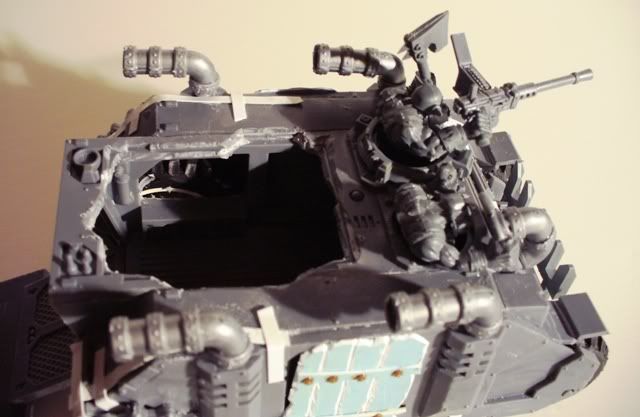 And you gotta have wagons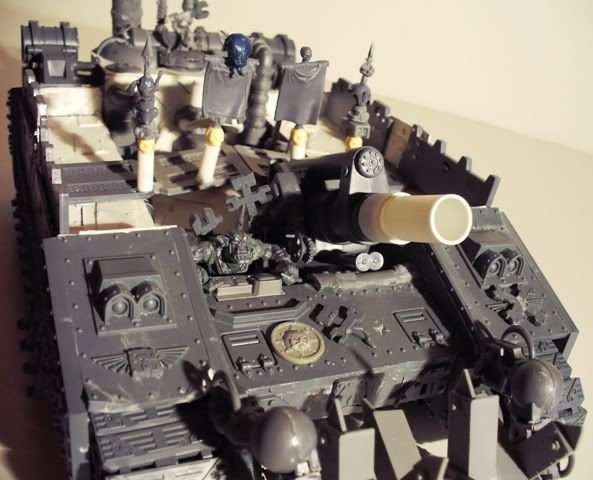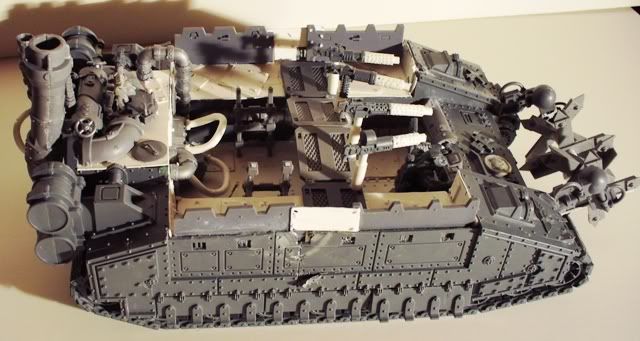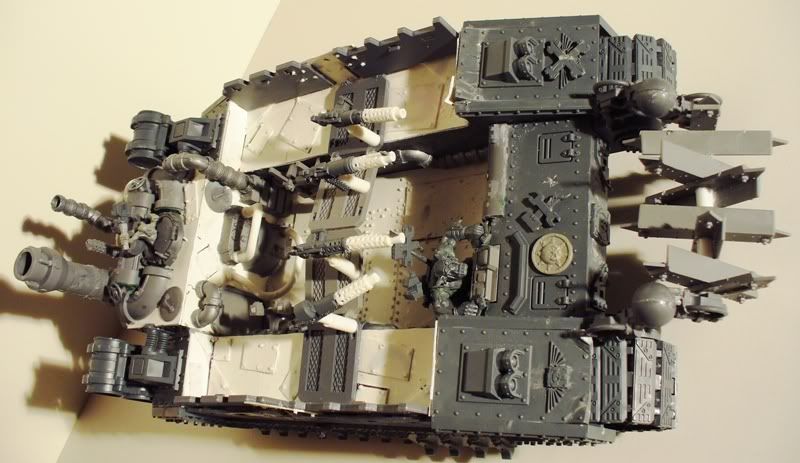 Pics can't really do it justice...plus the looks on people's faces when they see a hollowed out baneblade used as a lowly battle wagon. Little did they know I got the lower hull kit for like $30 off a bitz site...
But it's nothing compared to the Trhino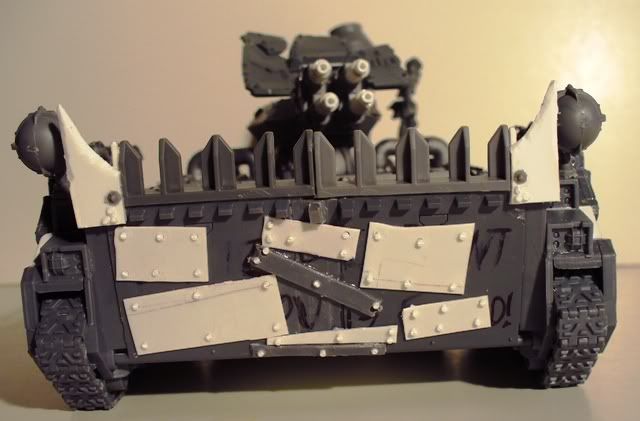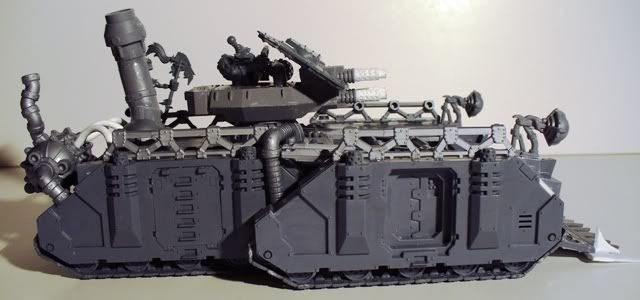 Yes, it's 3 rhino hulls welded together
Scale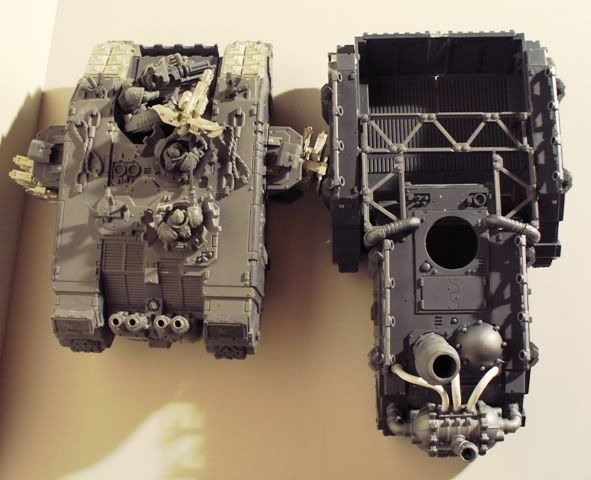 You know, somewhere I have a squad of completely kitbashed killa kans that've never been posted
---
-=============]xxxxo Galahad oxxxx[=============-
Check out the Heresy Combat Calculator -- MathHammer Made Easy!

Codex: Angels Errant. Read it, please.
Heresy Forum Rules -- Read them, damnit!
Reporting: When/How/Why -- Read that too!
"...remember the Golden Rule: Chill out, they're only plastic spacemen!" -Brother Jazzman
"Galahad is 100% correct in his explanation. Anyone who says otherwise to [him] is vastly mistaken." -The Wraithlord
"
You know what? Fuck DC comics."
-Robert Downey Junior

---
I love conversions!

I long to get the time to make some to post!!!

I have 36" of green stuff, and I am not afraid to use it!!
---
Well this thread has been dead for some time now but I think its time to bring it back to life!

I know all you crazy Heretics out there have some new conversions or maybe even some old really good ones!

POST THEM!!!

Lets see what you got!!!!
Lower Navigation
Your Best Conversion Model!