---
Most complicated conversion I've done so far is probably my jump pack librarian which involved a lot of custom sculpting and tweaking:
Other conversions I've done and like:
And so on...
---
my fave i pulled together from quite a few bits (including my commisar)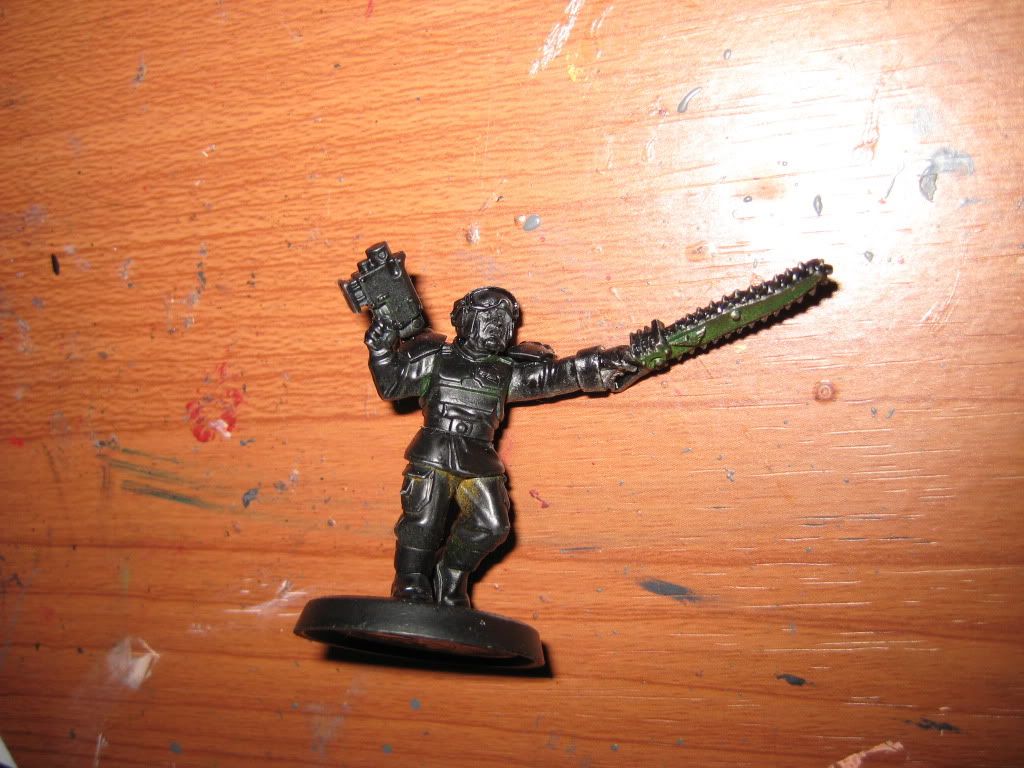 (i really should paint him)
---
'Luck is the residue of design.' - John Milton

'Let the world tremble as it senses all you are about to accomplish.' - Luís de Camões
---
Mmmh...Best conversion?.
Dunno about that,i do love conversions.
To be frank its the thing i love the most!
So maybe not my best,because there is a lot,but a few of those that i really like.
A Few WIP shots of my "SKULLWING" Pattern Thunderhawk.
World Eaters Techmarine(count as Oblit)
Homemade Contemptor Pattern Dread
WE Termi Lord with Bloodfeeder
Wips of my "Steppenwolf" modele bike for my Biker Lord.
Group shot of my Blood Slaugtherers mob
WiP Two Headed Zombie Chaos Dragon(count as Lord of Changes)
The Skull Raider!,Kharn's Personal Ride!
WiPs of my Chaos Reavers Bikes
Ok so this is a "few" of them,i will make a Log of my army,because there is much much more!
---
Here are my latest conversions. Sanguinary Priest in terminator armor, veteran sergeant from Codex Imperialis, home made apothecary arms, 1st Company Captain, and of course my WIP Titan project.
---
Last edited by jaysen; 09-19-11 at

10:30 AM

.
---
Classic Nurgle Chaos Renegade to Death Guard Plague Marine Champion not my best I think but my first completed.....my best will be my Death Guard Defilier when its done.
---
Really liking some of the stuff here! I have been working on a few new ones so I can't wait to post them up! Hopefully more people post theirs up!
---
My Razorwing that I converted to Eldar Nightwings. I have done 3 of these so far.
conversions
---
afew of my favourites
rockitt buggy
warbike with side cart
Nob with wreckin ball
battle wagon with humie grinder.
for more ork conversions keep an eye on my project thread, blazin sands wheel boyz
keep the conversions coming guys they all look awesome
---
---
Last edited by wingazzwarlord; 09-27-11 at

07:00 PM

.
---
i will drop these two in the mix. my Dusk Raider LandRaider and my Howling Griffon Chaplin Dred.. before and after.
Lower Navigation
Your Best Conversion Model!