Norms Odds and Sods
---
I thought I'd start this as a place to post up pics of stuff I've painted just because I felt like it, a random selection of stuff.
First up is a couple of Eldar minis, a Harlequin and a Fugly warlock mini that I've been using to test out ideas on.
So, first up, the Harlequin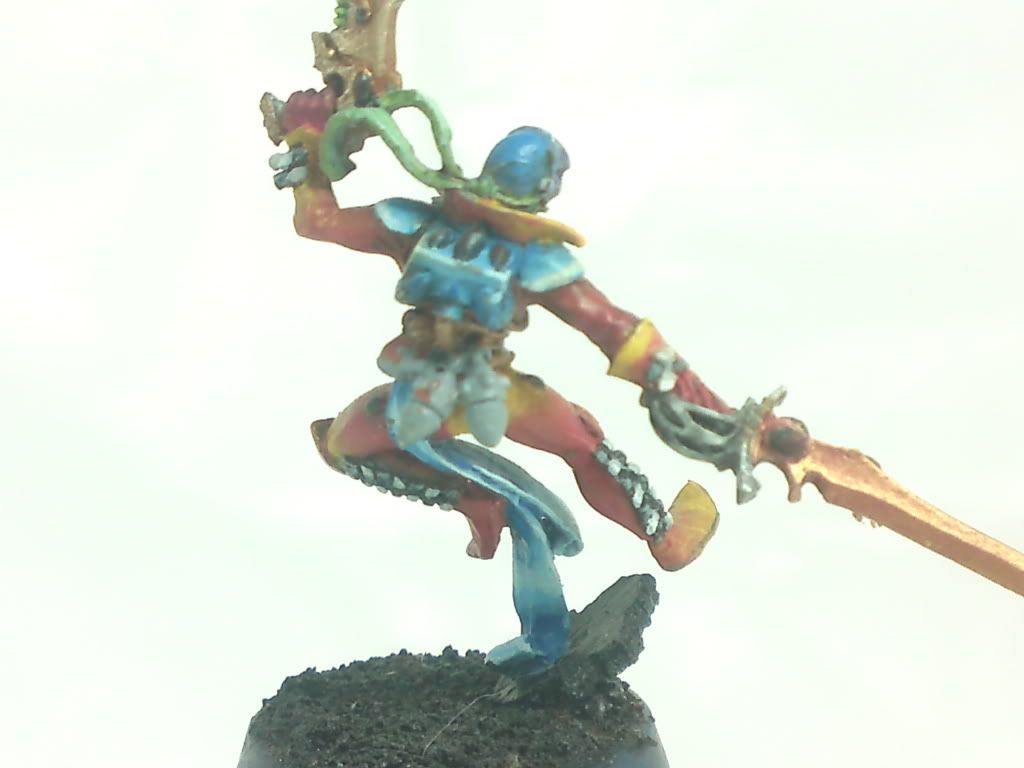 This one took me quite a few goes to get right, the red/orange blend was a nightmare and to be honest I'm still not 100% happy with it. I've still got a few bits here and there to sort out by I'm fairly happy with how he's coming along.
Now the fugly Warlock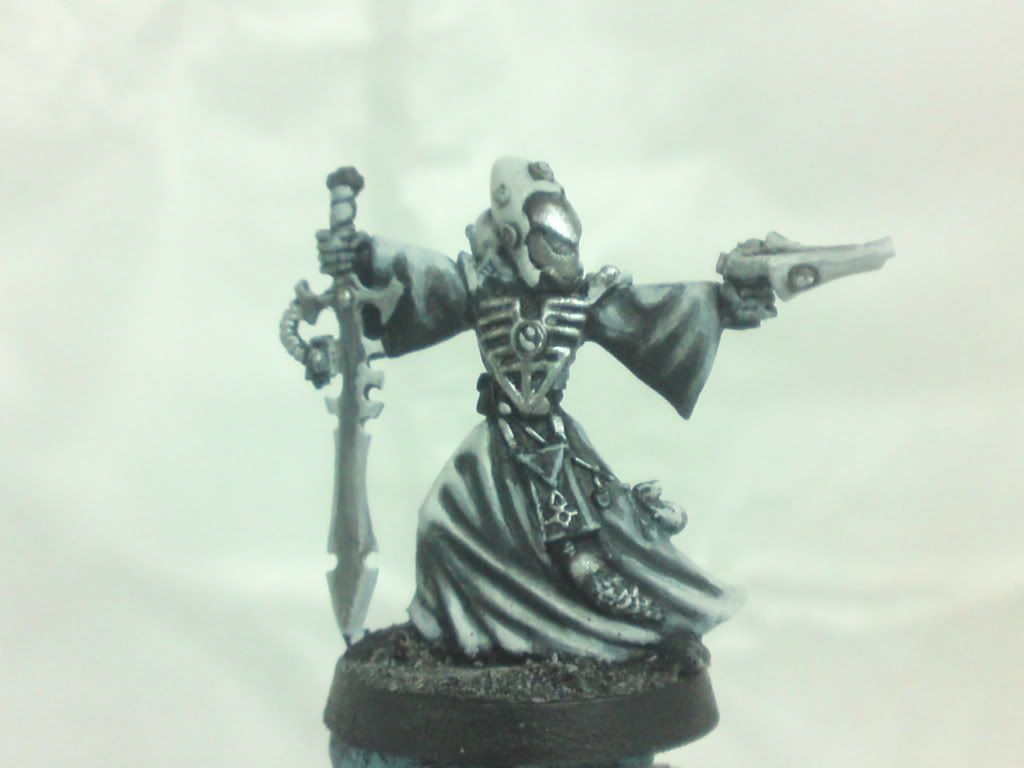 This one is still a WIP, I was talking the other day about how far you could take the concept of a limited pallette and decided to give the bare minimum of three colours a go and I've ended up with a monochrome eldar.
The blends really don't seem to photograph well, the are a thousand times smoother in real life, honest!
I'm still not sure, I think it needs a flash of colour but a couple of other people have seen it and seem to quite like it
So, C&C welcome as always.
---
Quite like that "monochrome" Warlock... Makes me think of that "ghost" Craftworld... Tallasar, or some such?
---
I like the Warlock mini I just painted one for my Army (shameless plug of my PLOG, see the link below). I don't really like the Monochrome look tho, maybe if you used a different 3 colours. I'm seeing black, white and silver there. White and silver aren't really different enough IMHO to count as different colours. The silver gets lost, and he just looks black and white. Maybe, change the silver out for gold.

The Harlequin on the other hand looks great. Love the dynamic pose in the mini and the paint job looks well done.
---
A mini my good wife picked up for me earlier today, Brother Captain Stern.
After much filing and cleaning off of flash and mold lines he's primed base coated and I'm starting on the armour. I don't like NMM (mostly because I can't do it and I'm man enough to admit that!) and I didn't want to just paint him silver so I trying a Space Wolves grey approach, just to be different.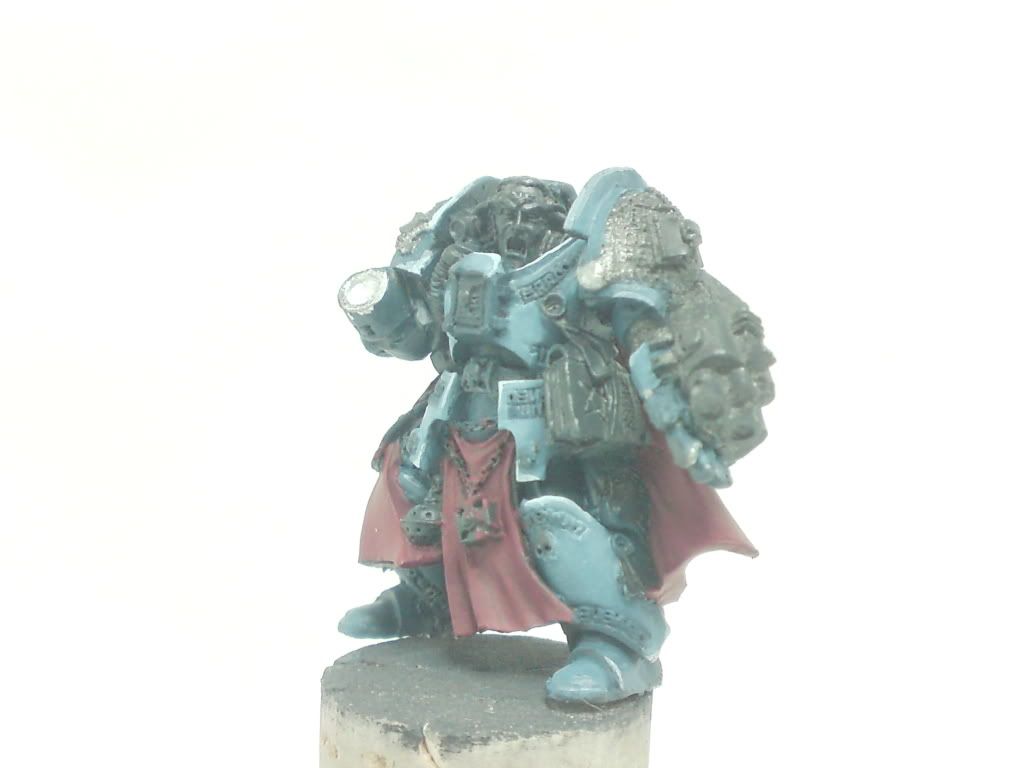 So there he is, more to come soon!
---
Two days in, he would be finished but my brush just had a fit and now looks like it's got an afro!
Only some details and the base left to do.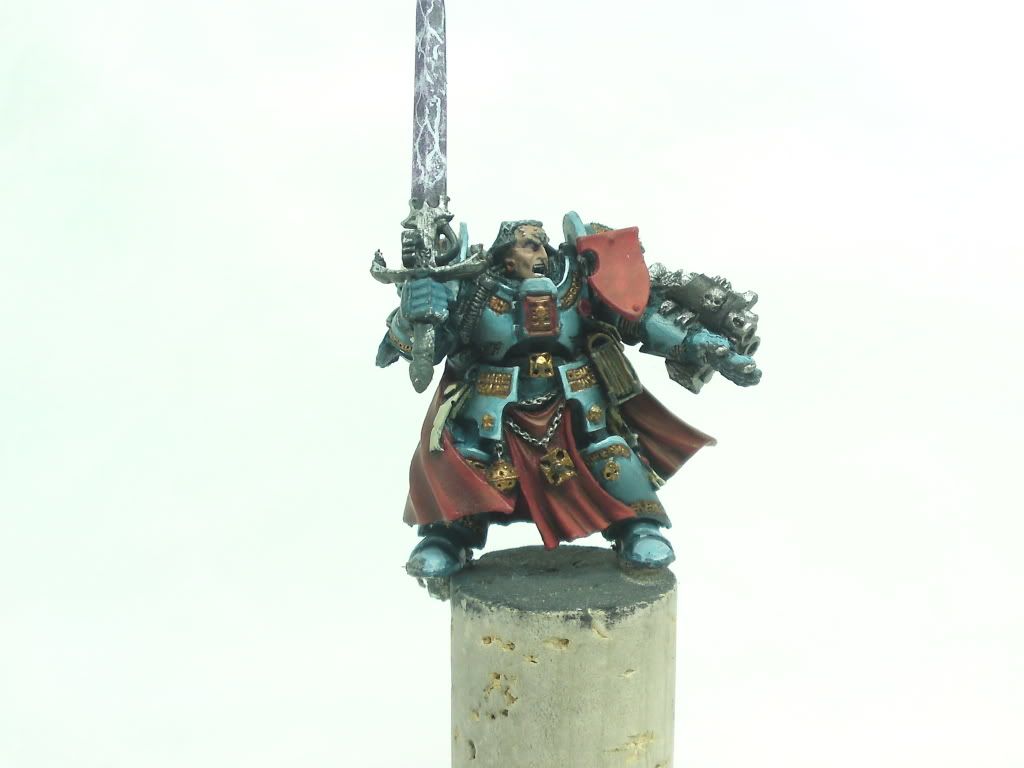 I'm very happy so far but what do the Heretics think?
---
Love the GK Power Sword. Out of interest - I think a high contrast base would really make him stand out - whats your plans for basing them?
---
I'm still faffing with the base at the moment, I think it's going to come down to raiding my bits box and seeing what I can come up with.
---
Nice stuff mate. I would look at a few brighter colours for the marine, but thats personal taste as opposed to a comment.
Well done.
---
I think you're right, I might try going back over the red to see if I can get it to brighten up a bit, I'm just a bit worried that using orange will make it too bright.
I'll give it a go later.
---
I think I like the monochrome. It could look good on a whole bunch of models - like a see of undifferentiated foes.
Lower Navigation
Norms Odds and Sods