High Elf Test Scheme - Part 2 swordmaster and Archmage
---
Continuing on from my previous thread and some of the concerns raised of using such a limited pallette and making units different. I decided to paint another unit type and a character, so here is my first swordmaster and my archmage.
Swordmaster (might do another drybrush of silver over this to really wear down the gold colour)
Archmage (from multiple angles) white isn't bad but need some more practice and will probably repaint it after I finish the army.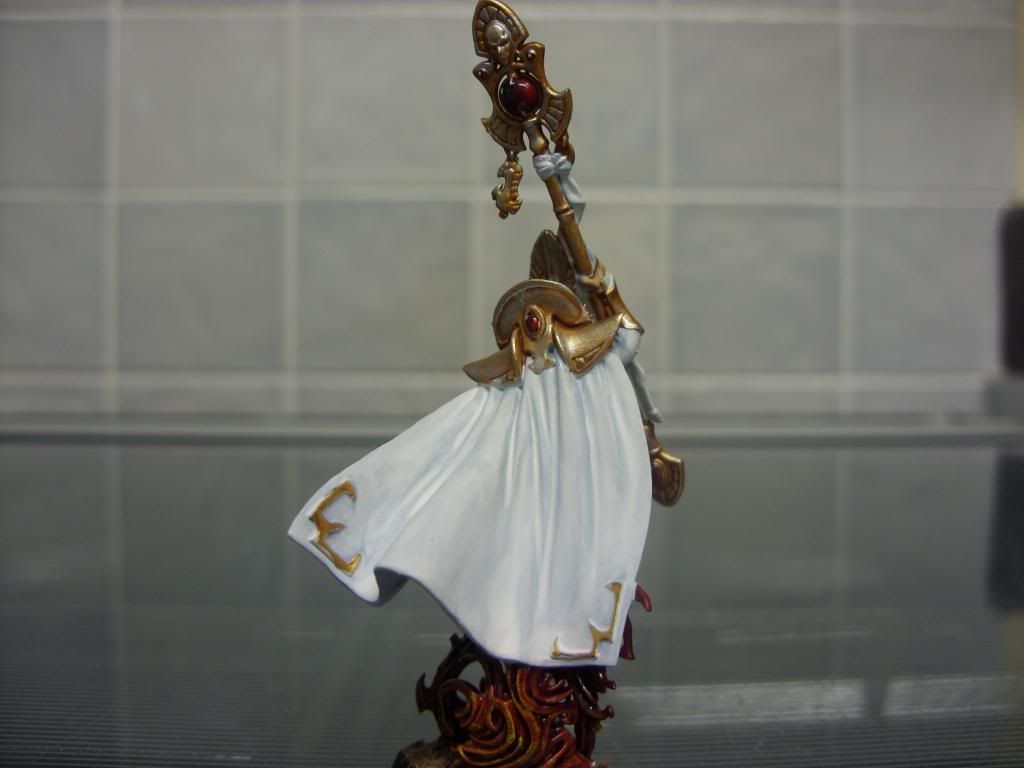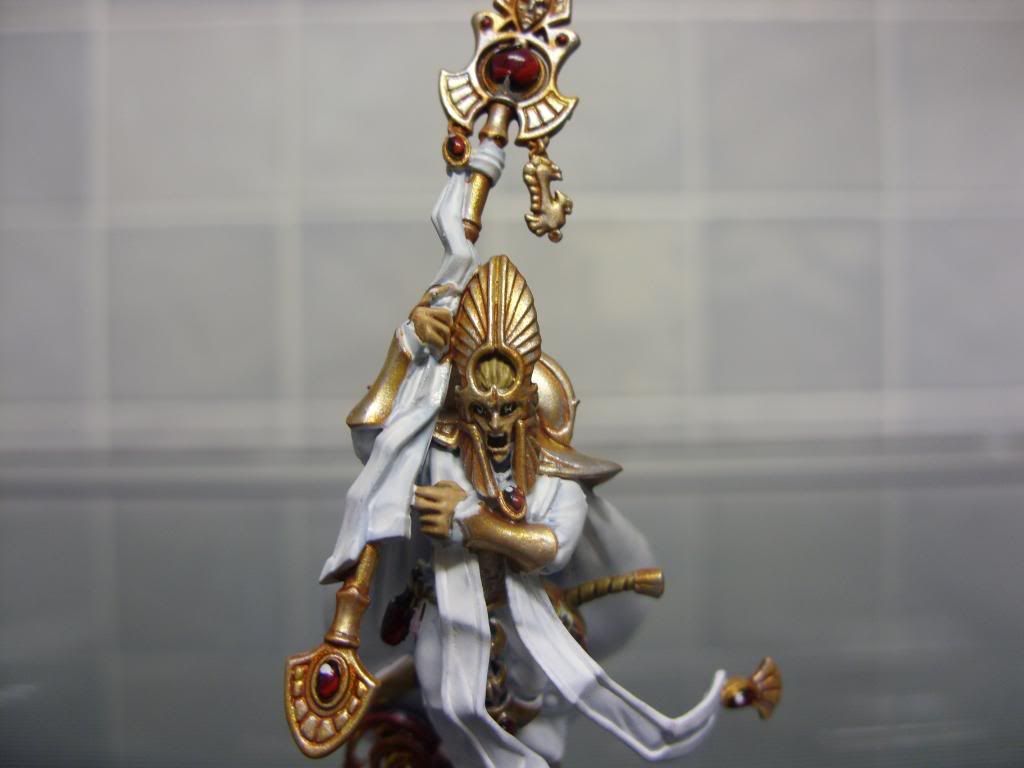 Waiting for some spring green static grass which I think will improve the models by toning down the white.
---
very good looking, its very elf like for them to wear all white with gold armour, (altho I dont think a gold sword would be too strong compaired to a steel sword lol)
---
Warhammer:Skaven 9000 points, Lizardmen 1250 points
Warmachine:Dwarves 261 points, Trolls 125 points Gatormen 174 points
Malifaux: Gremlins 100 Soul Stones
Infinity: Morats 1400 points, Shasvastii 600 points
---
I don't know if it's the flash, but the gold looks very washed out. Did you go straight over the white with it? Even if going for a light colour, over black or brown I've heard gives a nice result with depth in.
As for the sword, well, I think that the gold sword is a little too much gold in one spot. Being a very bright silver with gold edging on the blade might be a bit better I think (again over a black base).
100% free webcam site! | Awesome chicks and it is absolutely free! | Watch free live sex cam - easy as 1-2-3
---
Quote:
It's not a black and white question really, there are different shades of anal probing,
a rectum spectrum, if you will
---
You're crazy man! Painting your entire army white is my idea of a painting nightmare. So kudos on your good work so far. Look forward to seeing a completed unit.

All the best
---
http://www.daemonprincepaintbox.com/home.html
Check out my latest blogs, gallery or leave a message. Available for commissions.
---
I like the scheme but I think if you go over the gold with golden sepia/devlan mudd it may give the gold some more definition.
---
Doesn't look to bad to me. The gold looks a little faded, but that might be because of the picture however. I like the way it looks, it doesn't have to be bright "yellow-ish" gold anyway.
The whites need a little more depth though. Don't get me wrong, you applied some solid layers on the whites to get a nice even coverage... but white never looks perfectly white.
Do yourself a favor when you are going to paint an army... Start with a more brown basecoat (such as snake bite leather) for a warm tint to your robes, or a more grey basecoat (like stone grey) if you prefer a more colder white. It'll add more depth to the miniature overall, it'll look more realistic AND it'll be easier on you in the long term.
---
I have to 5th the comment on a wash over the gold and then use the wash like a pint and layer it on the recesses of the white. Bronze, to gold, to shining gold, with a highlight of silver works really well on gold armor. The white can be done with pretty much any wash, depending on what you want really.
Lower Navigation
High Elf Test Scheme - Part 2 swordmaster and Archmage