Looted DreadKnight
---
Come on everyone, when you first saw the Dreadknight your heads must be going wild with the crazy ideas to loot it.
This was bound to happen.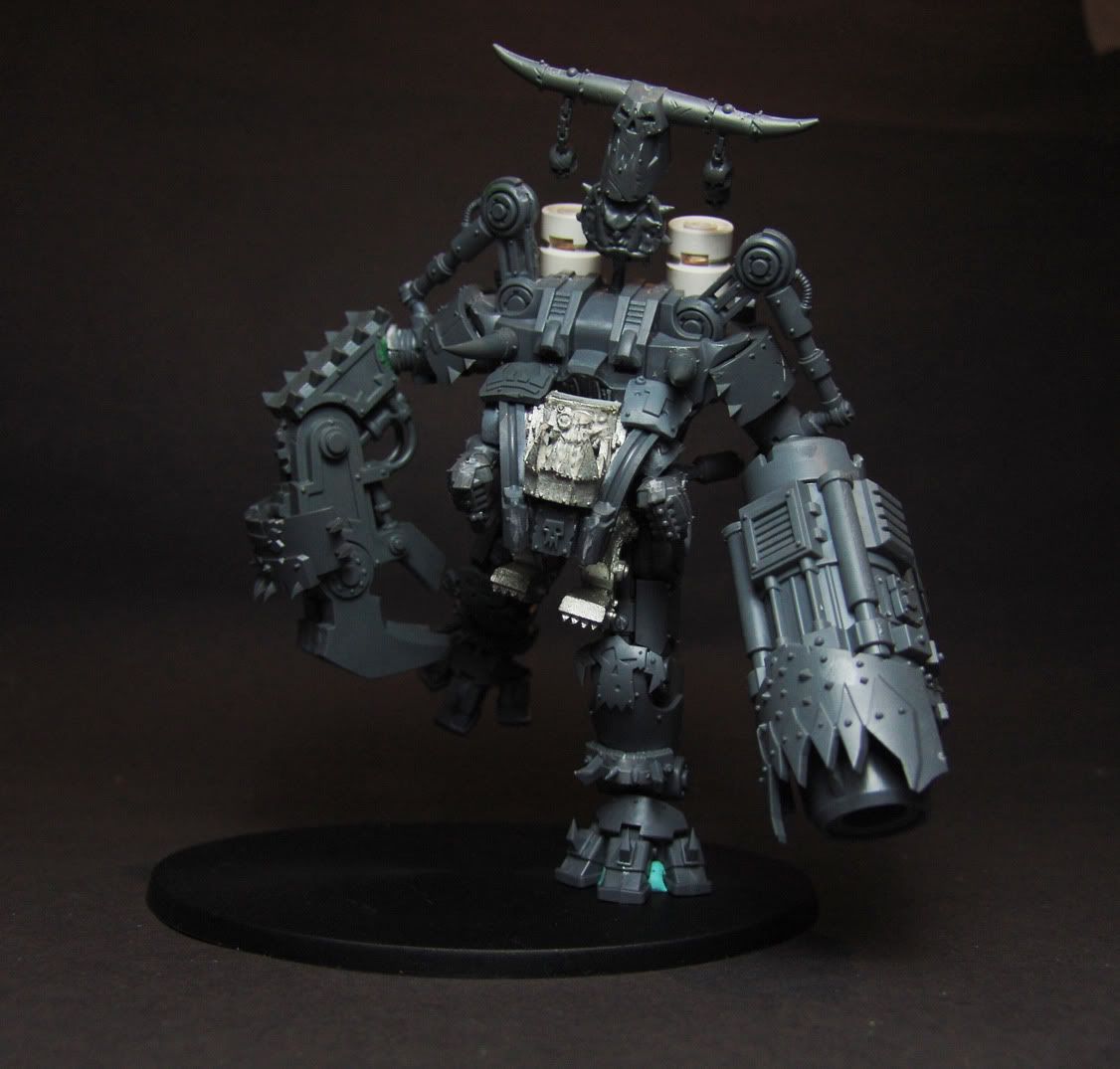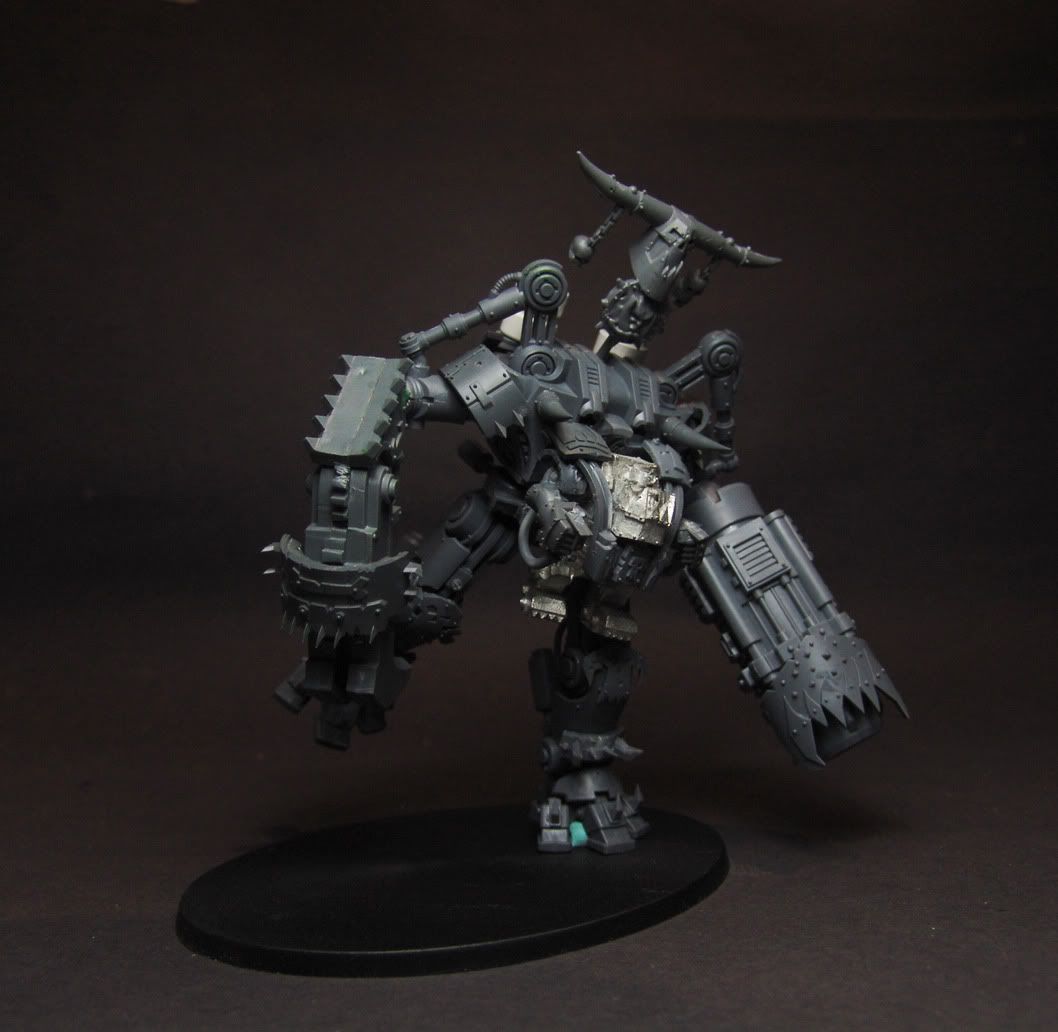 Spot the bitz!
Also any ideas to further Orkify the Dreadknight or 'Deffknight' I called it, please let me know.
---
Thats an amazing conversion right there, looks like the kit is supposed to be made like that and a darn sight better than what the kit is supposed to be used for ;)
---
Holy conoly ITS BEAUTIFUL!
---
My Deceiver is a shard of the true thing and yet has killed
Draigo
Lysander and countless marines
Senior Member
Join Date: May 2008
Location: In space, targeting you with plasma cannons. (Actually I am from France)
Posts: 614
Reputation: 4

---
Dis Deffknight needz moar dakka, moar armour on da right...or left...or right...on da arm with da klaw on it! And moar dakka!

Also please forgive by noobiness, but where does this gun come from? It looks sweet.

EDIT: And of course, the way you posed it is awesome, WAY better than the original model. +rep!

Edit(again): Damn, you nearly gain +11 rep per post! I guess this is one of the consequences of awesomeness.
---
Check out my army:
Iron Warriors 44th company

Sanity is for the weak
---
Last edited by Dies Irae; 03-27-11 at

08:24 PM

.
---
This is more delicious than the mint Oreo I just nibbled on. Have you and your boyz a fresh batch of rep!
---
The irony is that it would suit orks soo much better as a concept

Oi boss that gitz got a big walker thing!

great work
---
I have plans to mate a Dread Knight with a Killa Kan to make a mega dred. At least I'm not the only one who sees the Ork potential in the kit
---
Fantastic conversion man! I like the kit originally, yeah yeah I am like the only one, but your conversion is ace!
---

Commissions, Project Logs, and Galleries
Follow me on Twitter: @MidgesWorkshop. You can aslo follow me on face book Here
---
B.e.a.u.t.i.f.u.l
Lower Navigation
Looted DreadKnight