Making better looking Stormraven
---
Hi, today I started to build Stormraven, I really donīt like look of the original model, so I added some plasticard to make it longer, I donīt want to transport dreads with it, so it doesnīt matter, that it hasnīt space for it..I want to have something like small Thunderhawk look...itīs still very WIP, more pictures tomorrow: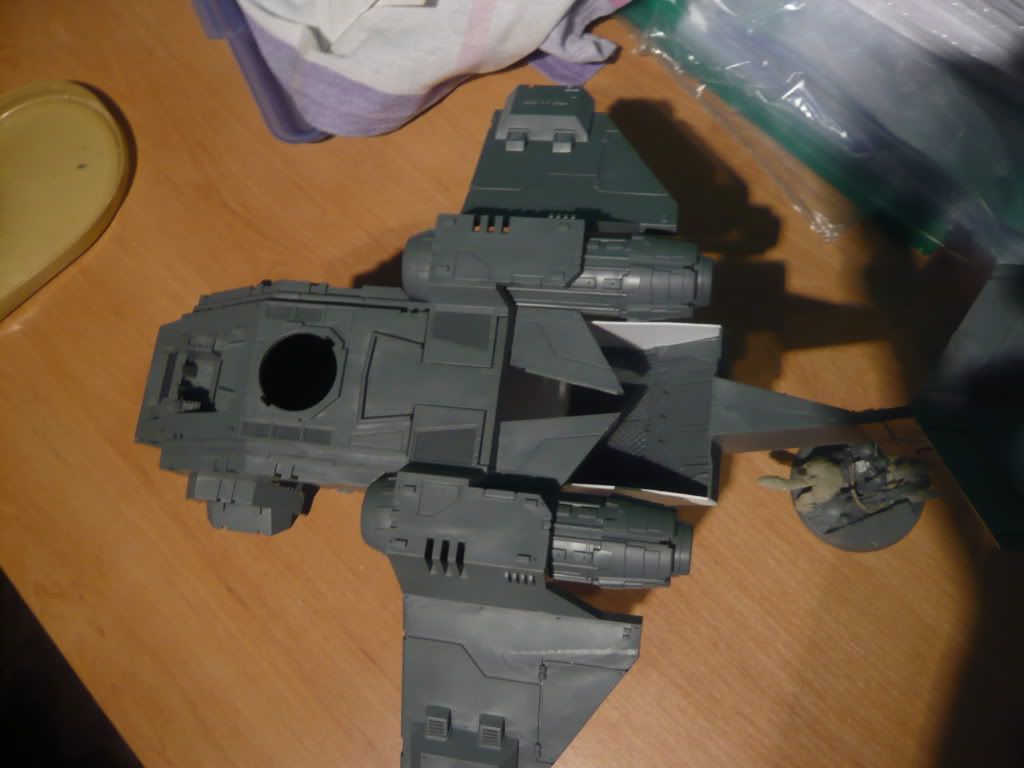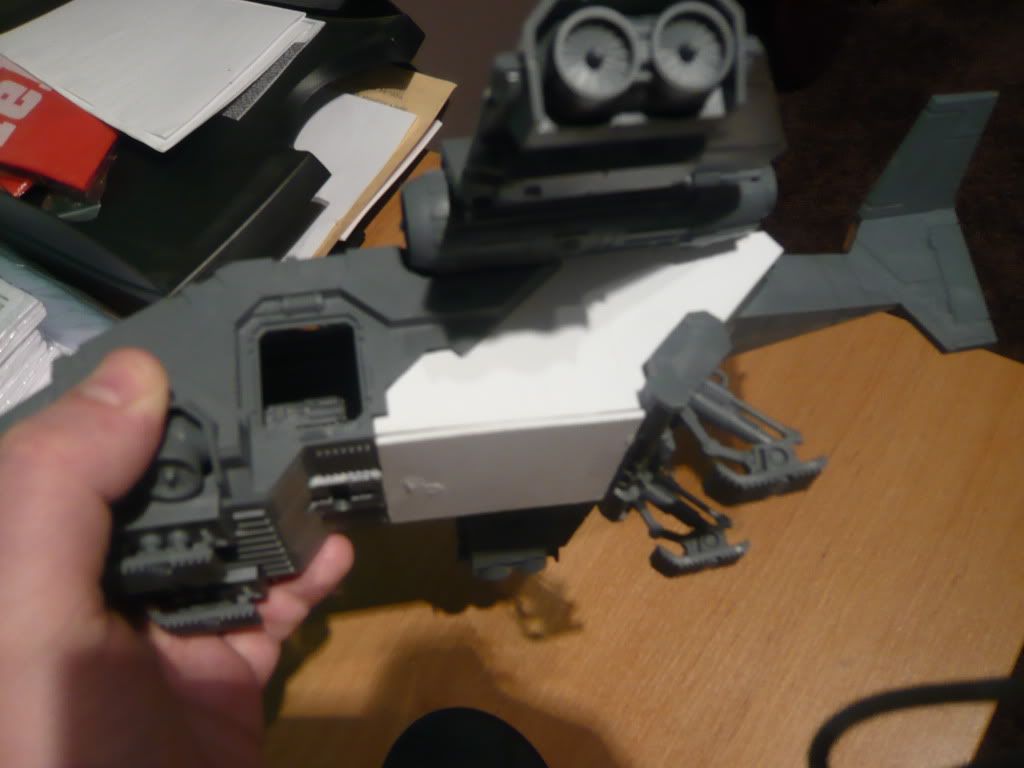 ---
---
Quote:
It's not a black and white question really, there are different shades of anal probing,
a rectum spectrum, if you will
---
I am with Vaz. It is a good concept and looks good so far, but I will hold of until I see more of it done. Those large flat areas could ruin the look.
---

Commissions, Project Logs, and Galleries
Follow me on Twitter: @MidgesWorkshop. You can aslo follow me on face book Here
---
This is only start of building, on flat areas will be armour to make it looks properly, it will take some time, because this is my first time with plasticard, i will post some pics of progress tomorow, I promise
---
Some armour panels can break up the vast expanse of flat space.
Good luck with it, you seem to be going ok for a first timer at plasticard work.

Just remember to fill those gaps and sand flat before painting. :D

+rep.
---
Hey! Where'd ... Everybody ... go?

---
Last edited by chromedog; 03-24-11 at

10:25 AM

.
---
Here is very small progress, I changed look of the nose to make it looks more like something which can fly...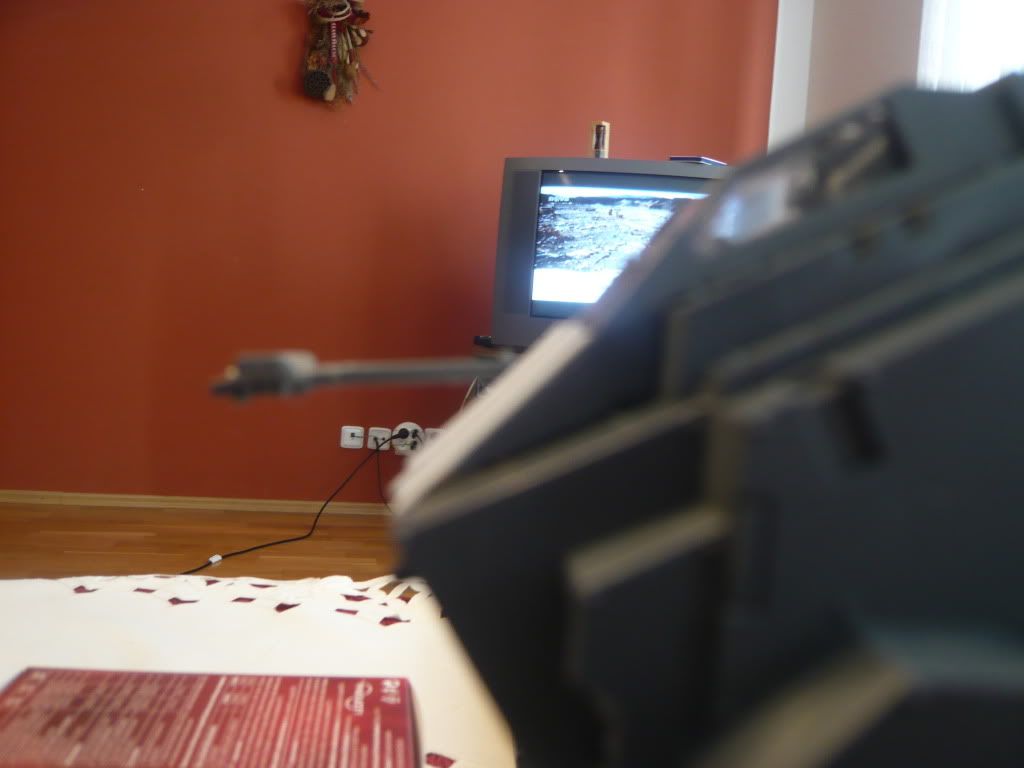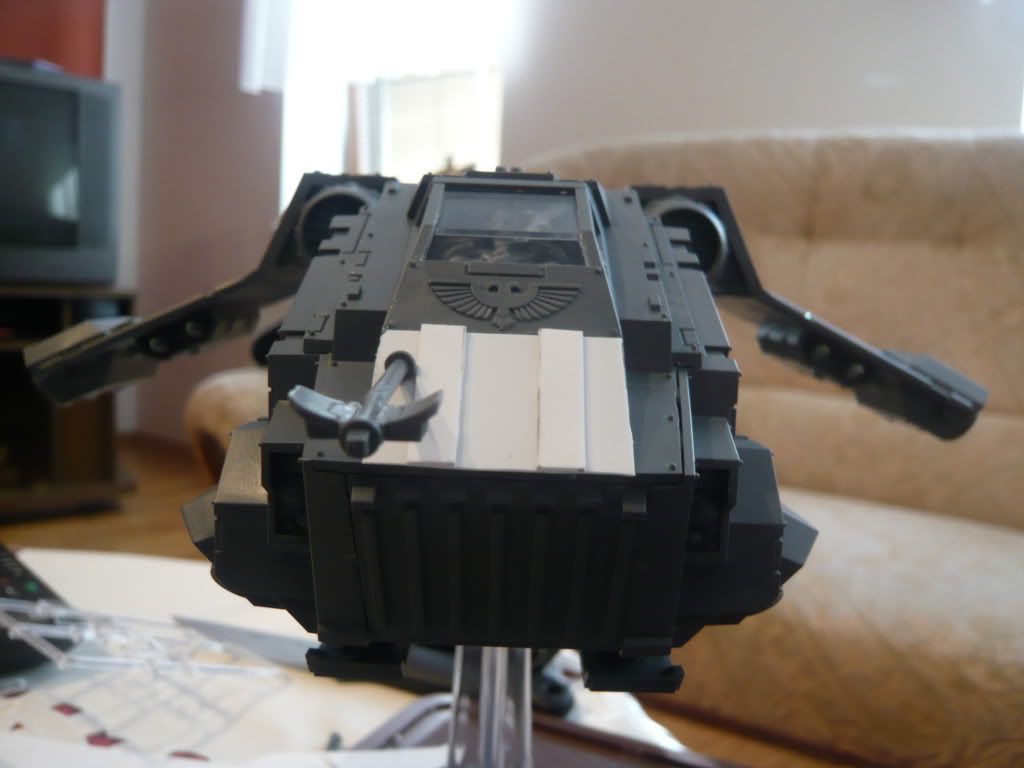 And closed canopy: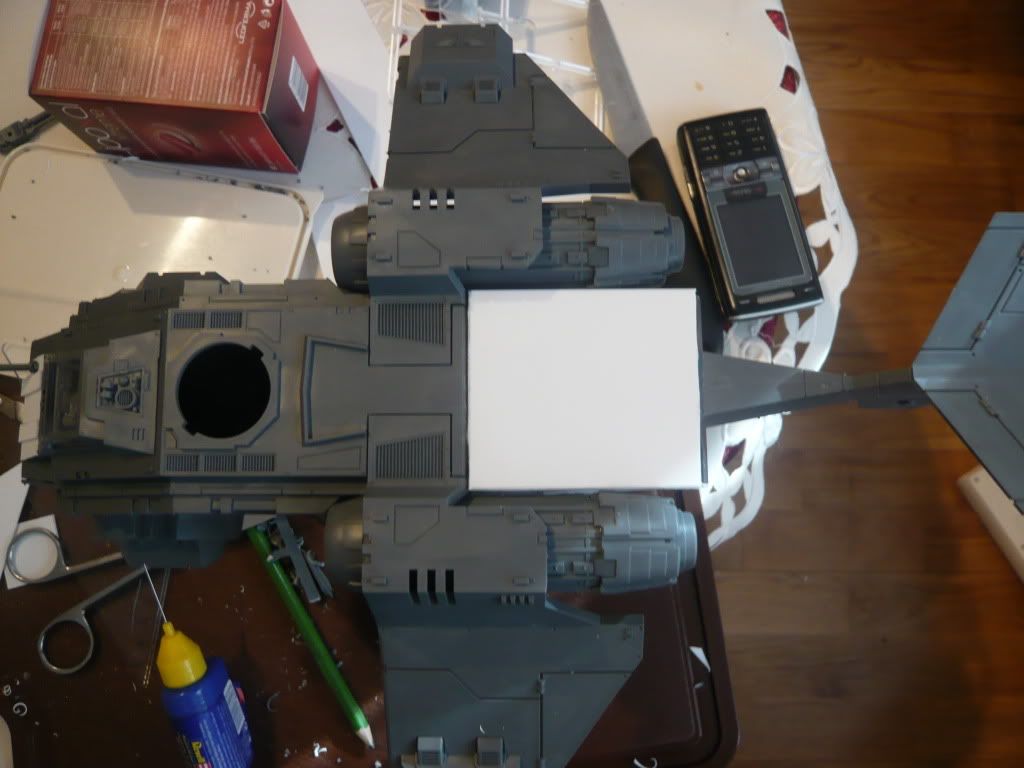 ---
Some small progress: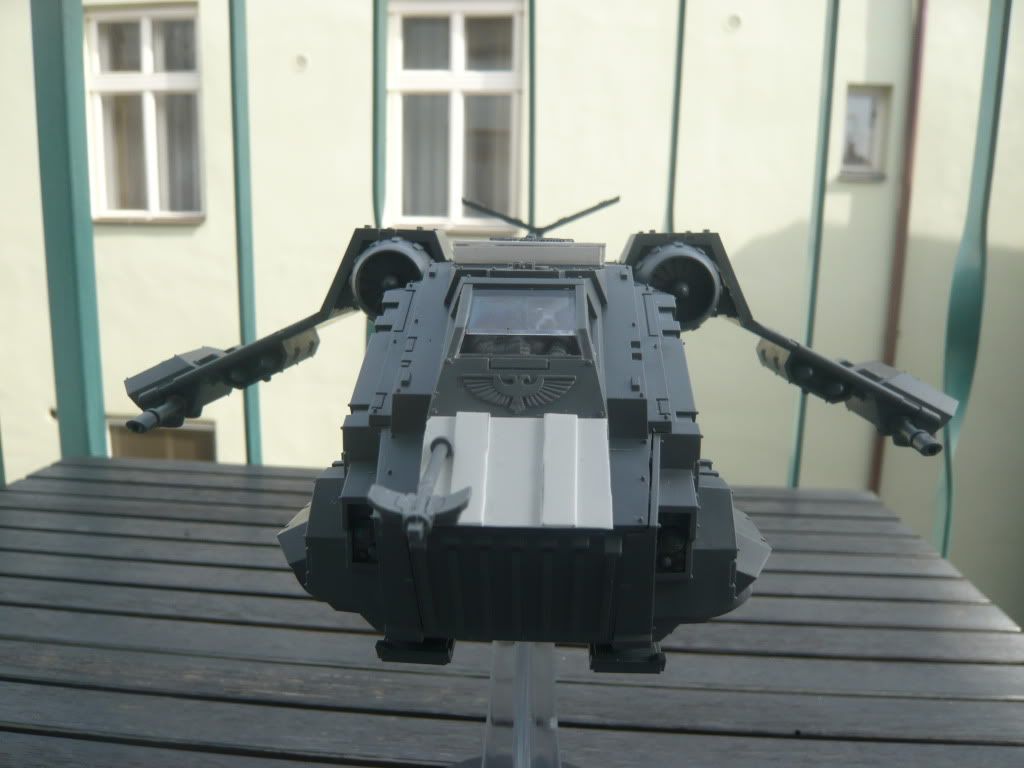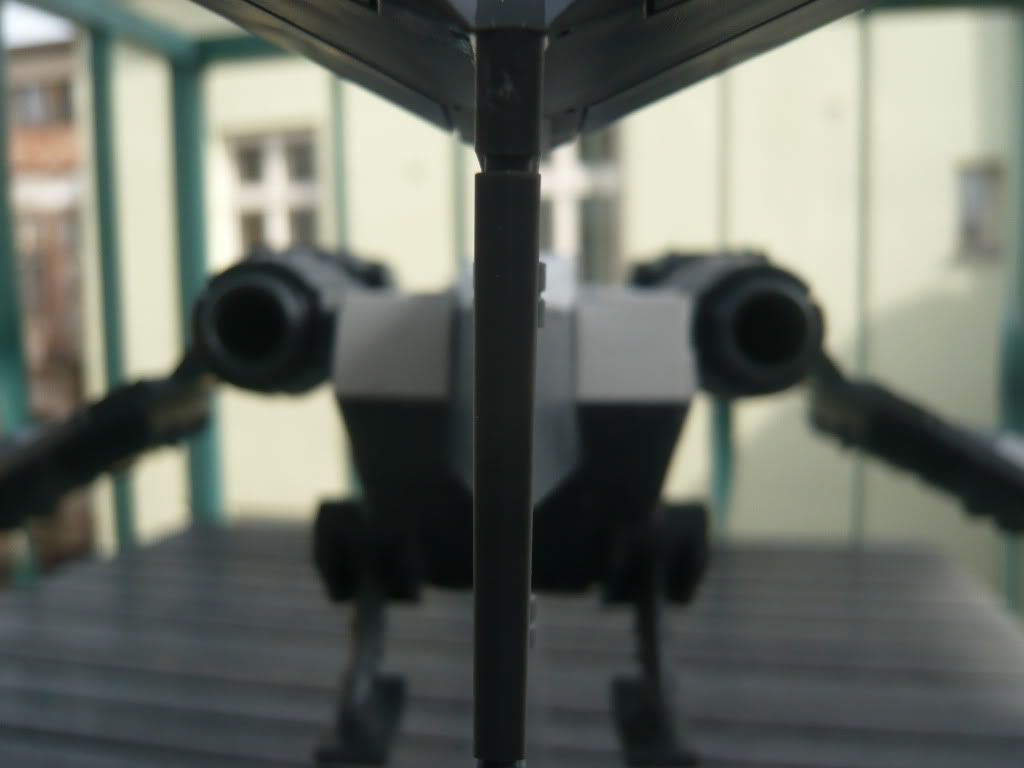 ---
Last edited by Shannar; 03-25-11 at

01:53 PM

.
---
I really like how this is progressing. My main dislike for the current stormraider (no that's not a typo, it's a landraider with freaking wings) is largely due to that massive open dread carrying section. It makes the whole thing look chopped down and front heavy.
I can already see that as a model your version should have a better balance. I look forwards to seeing how you progress.

one minor thing and it's possibley the camera angle. The third picture of your latest update makes the tail section look like it's not completely central to the rest of the body. Might wanna look into that as it'll be extremely noticable once the model is complete. aircraft are a bitch for showing up anything that throws off their simitry.
Lower Navigation
Making better looking Stormraven