Member
Join Date: Aug 2008
Posts: 33
Reputation: 1

Plastic Raptor conversion
---
Made for 40k chess. I don't like the metal Raptors so I made my own. I think it came out ok......need to work on how I make my jump packs but I'll figure that out eventually. Once I do I can rip this one off and replace it.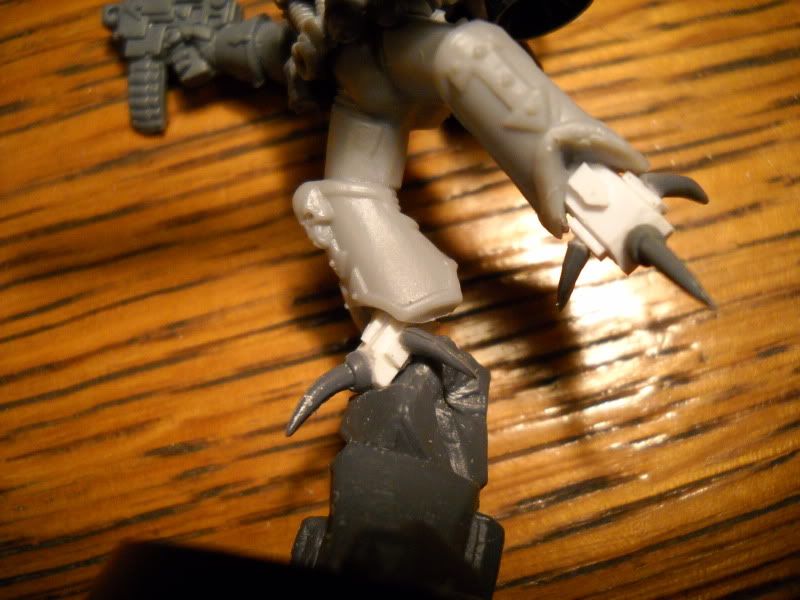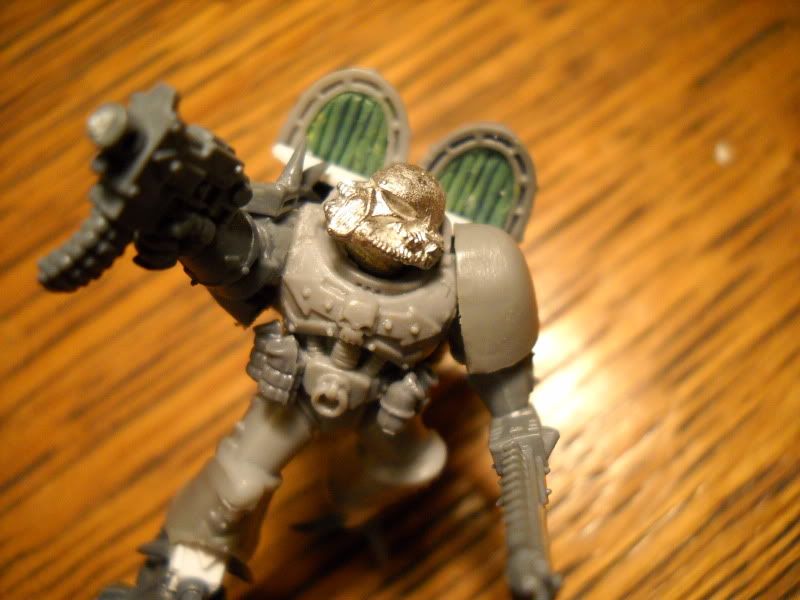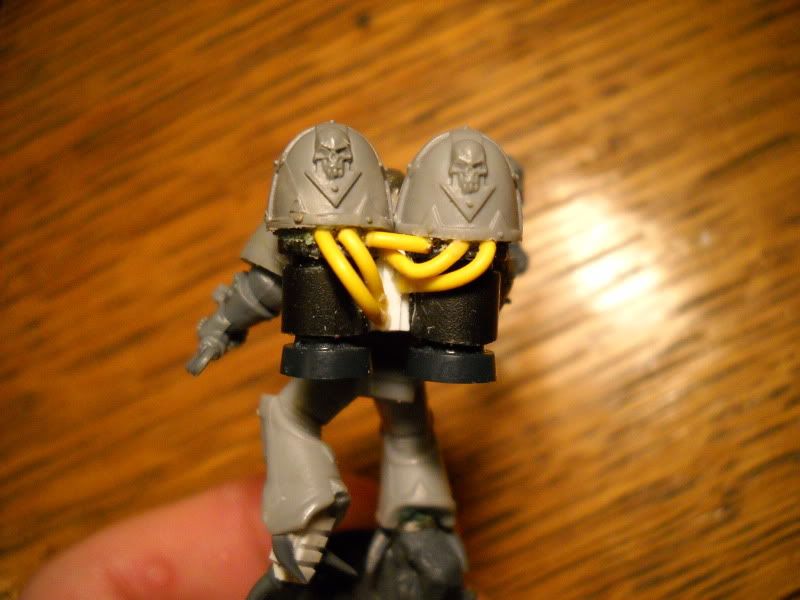 Banned
Join Date: Jun 2009
Location: Vancouver
Posts: 5,108
Reputation: 8

---
Very nice man! the only comment is that a head just like that comes in plastic.......If i remember right with the chaos tactical box.

Have some rep for a job well done.
---
Awesome job! I will have to remember this for my buddy, he plans on making a Night Lords Army, he will just be using the Possessed bat wings instead of a jump pack. The feet look excellent though! +rep
---
---
the chaos boxes come with a head similar to that...but not identical...this one looks less "rounded" and great for a unique look...its fresh on my mind as i have recently bashed through two Chaos Battle Forces and three packs of the Chaos Squad for my Night Lords conversions...
...exellent modeling though...love the feet and pack...unpainted, it can look decieving....itll look ten times better even primed...prime it and post again, im curious now
...reppage is at hand
---
Member
Join Date: Aug 2008
Posts: 33
Reputation: 1

---
I'll get a primed picture for you tomorrow. The head I used is actually a Night lords one with the ears cut off and sanded down. I chose it for the jutted lower jaw that the Raptors have. Looking back maybe I should have cut holes in the back of the head and feed some cables into it.
---
It looked more like a Raptor head to me than anything else, Raptors have always had the huge mouth grill if I remember right, and those shoulder pads with the vents on them.
---
Lower Navigation
Plastic Raptor conversion