Finished Venom and some reavers - Kabal of the Poisoned Thorn
---
Quiet night shift left me lots of painting time and here are the results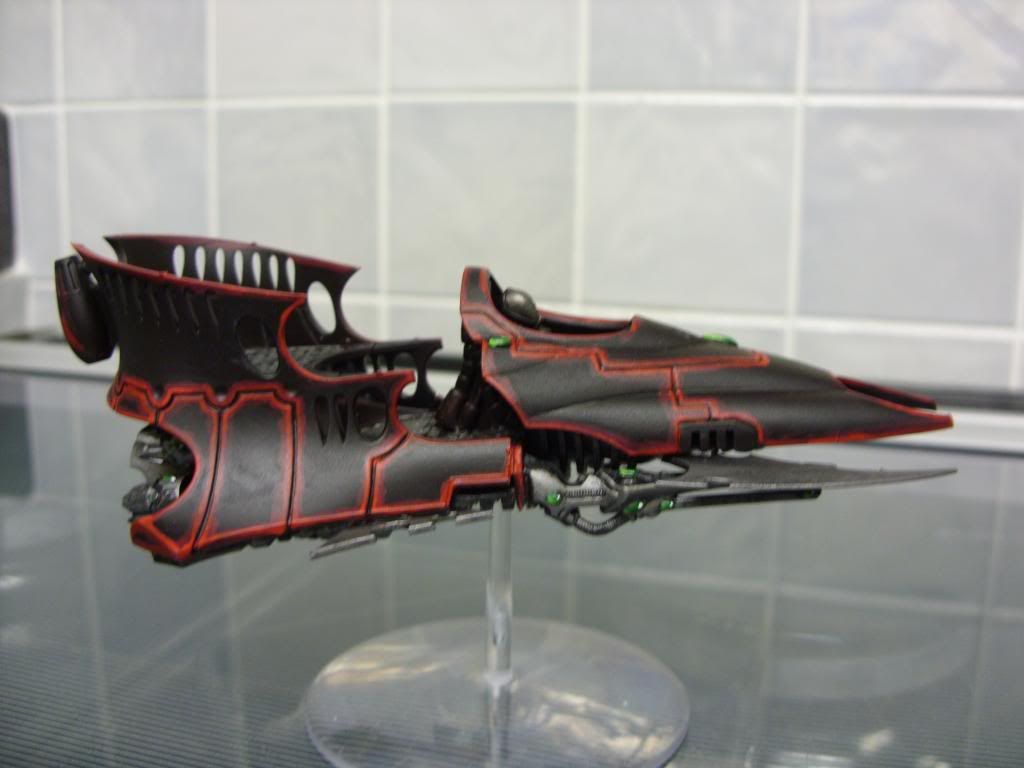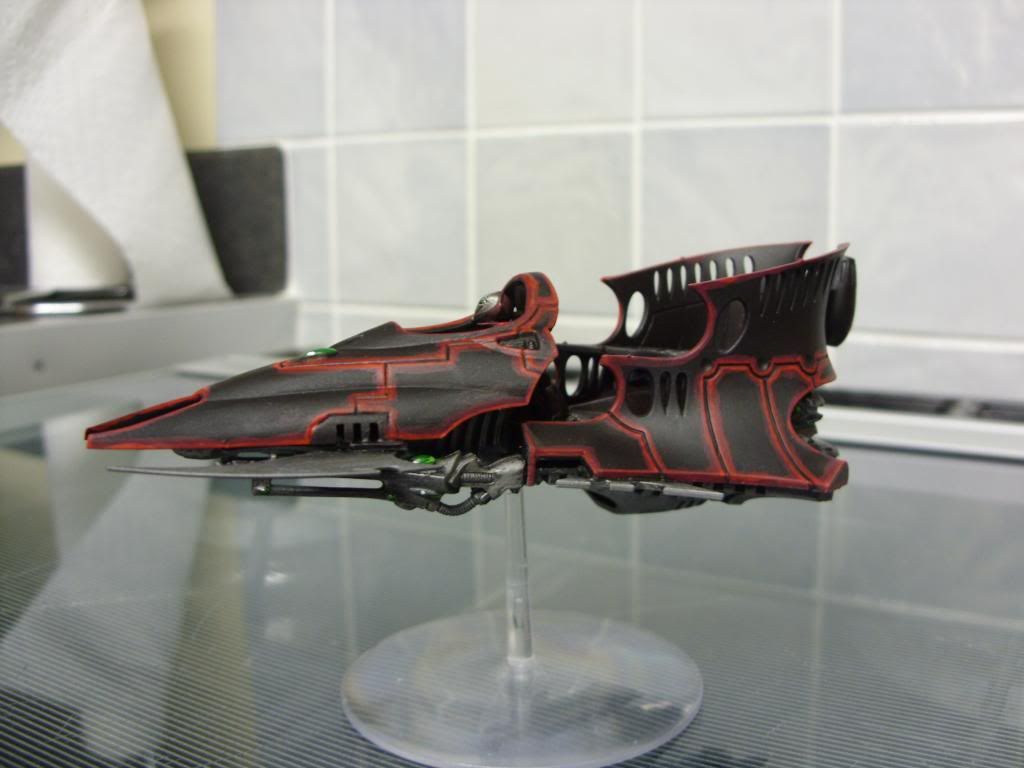 since work in progress pics have added to large blades and two smaller blades oh and the missing thrusters.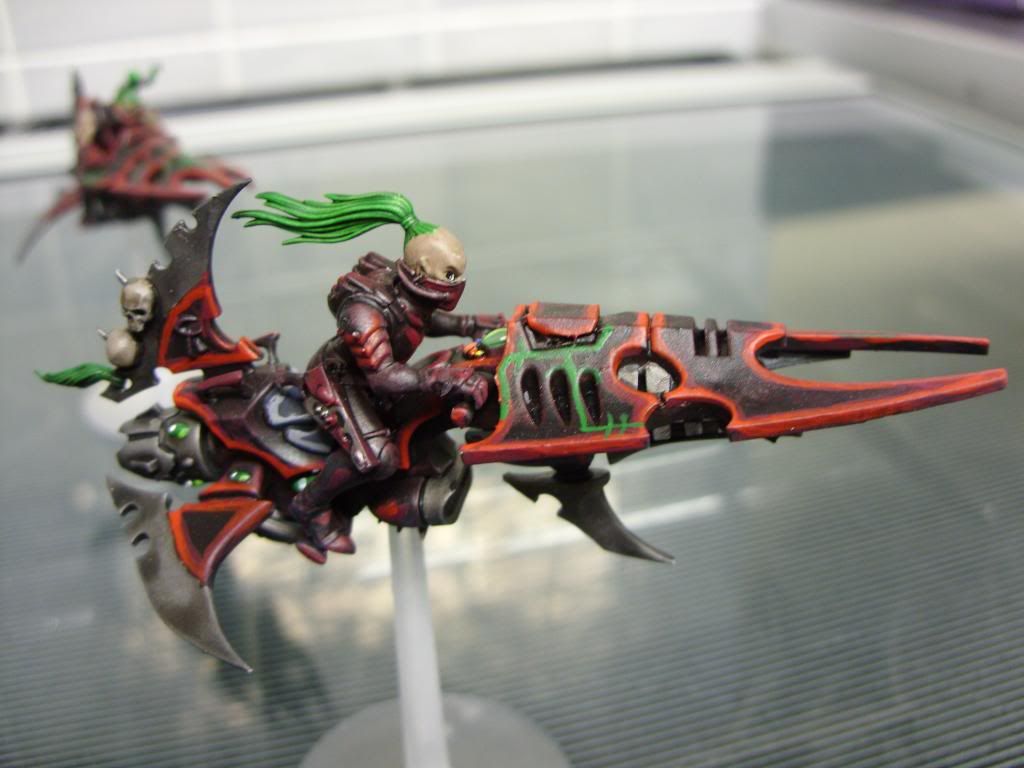 Reavers - easier to paint than first expected but still fiddly.
---
The transition on the red is a but rough, you could add a few thinner layers and it would help smooth the transition from bright to dark a bit.

Keep up the good work! Looking forward to seeing more.
---
I like it! I did that sort of paint scheme on a tactical squad for my BA, the black with red highlights. It's tough to get the lines even and thin, and also have them transition, but after doing 2 or 3 marines I got the hang out it. Keep it up!
---
---
Ditto with the others on some of the painting points but I have to say that's the best Venom conversion I've seen yet.
Good work.
Lower Navigation
Finished Venom and some reavers - Kabal of the Poisoned Thorn