Blood Angel Commission WIP
---
Hey, everyone. I was commissioned to paint up this fantasy knight kinda guy in blood angels colors. So here he is, still very WIP, any suggestions or comments would be greatly appreciated. I finished his gauntlet to get an idea of what the paint scheme would look like on him. I was going for a bright red, almost orange, and a nice NMM gold. Hopefully I'll post some more in the next couple days.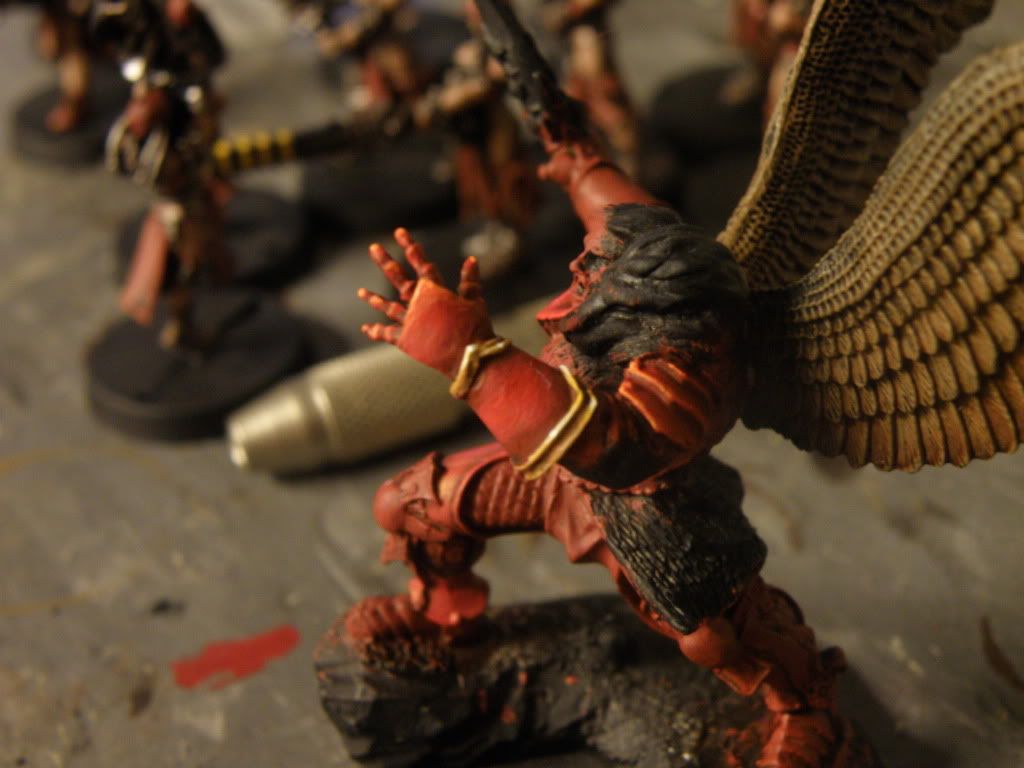 ---
---
Looks pretty cool. Would love to see the finished product!
---

Commissions, Project Logs, and Galleries
Follow me on Twitter: @MidgesWorkshop. You can aslo follow me on face book Here
---
When i saw the model i thought "FULGRIM!" Keep truckin'! I would love to see that model painted, though!
---
Visit my Sons of Iron log!
Quote:
Originally Posted by
bitsandkits
Those bloody bits websites are a pain in the ass!! maybe they could sell the same bit to multiple people and they can share it on a rotational basis, like a time share, so that terminator cyclone missile launcher you can have the first week in april, two weeks in august and random rolling weekend in December.
---
That is a really nice model. Good colour choice so far. I like the NMM on the gauntlet edge.
---
Your toast has been burnt and no amount of scraping will get rid of the black bits.

---
reminds me of sanguinius! Nice work! The flesh tones could use some work though! Perhaps lightening them up since they almost match the fabric under the armour.
---
Lower Navigation
Blood Angel Commission WIP